The Balvenie, which turns 130 this year, takes pride in staying true to the five rare crafts of whisky making. It is the only distillery in Scotland to still grow its own barley, use traditional floor maltings and keep coppersmith and coopers on site. This human touch is what eventually gives The Balvenie its signature sweet and honeyed flavour. 
This year, The Balvenie's Makers Project is collaborating with Ceres Lau, Sarawak-born paper artist and sculptor, to celebrate its centuries-old craftsmanship. Drawing inspiration from The Balvenie's rich heritage, Ceres Lau sculpted a series of paper art sculptures called the 5 Rare Crafts and Craftsmen that depict The Balvenie's Five Rare Crafts—homegrown barley for malting, traditional working floor maltings, copper stills, The Balvenie's cooperage, and Malt Master David C. Stewart. Lau's work, on the other hand, celebrates The Balvenie's farmers, malt men, coppersmiths and coopers, as well as Stewart.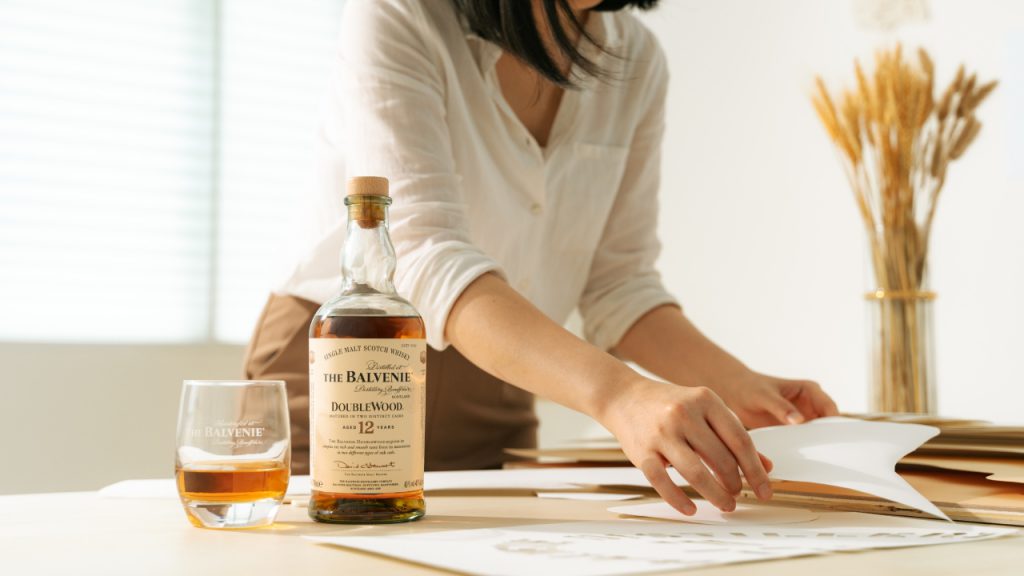 Stewart is the man responsible for bringing variations to The Balvenie's traditional smooth and honeyed flavour. For instance, he introduced The Balvenie DoubleWood 12, which is matured in two different wood casks to give it a smooth and mellow taste. His other notable expressions include The Balvenie's Carribean Cask 14, which emits a rich toffee smell, rounded with vanilla and sweet oak notes. And of course, The Balvenie French Oak 16—the first of The Balvenie finishes to explore French Oak—refreshing with its light floral notes. 
Lau's personal favourite is The Balvenie DoubleWood 12, which she describes as "her treat for special occasions". "The Balvenie's take on crafted by heart, with passion, has always been synonymous with my career," Lau says. "Its core values like 'human touch over machinery' resonated with me very much, as I too, craft everything solely by hand." Lau's love for papers since elementary school inspired her to become a full-time paper artist in 2017. "I was thoroughly amused by the unlimited possibilities that paper can give. You can bend, fold, cut, sculpt and carve on it, basically do anything to it, and transform it anyhow you want. The possibilities are endless." 
Still, working with paper is not an easy task. For instance, Lau found it challenging to sculpt the hands in all of her life-sized pieces. "I have to sculpt the bones, veins and wrinkle lines of the hands, to portray the raw emotions perfectly." That's when The Balvenie's core belief that "ultimate craftsmanship requires heart" struck a chord with Lau. "Skill and knowledge can only take you so far. However, putting your heart and soul into your craft takes you further on the path to be better and greater in what you do."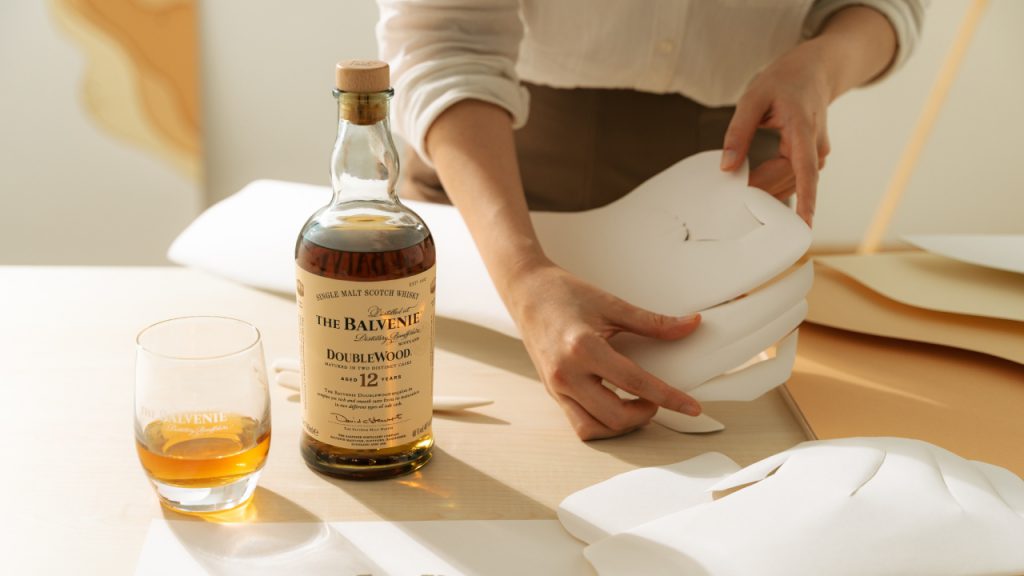 Previously, The Balvenie's Makers Project exhibited the works of batik designer Fern Chua alongside other illustrators and visual artists from the region—and it will continue scouting for such talents. "We are always keeping an eye out to collaborate with like-minded people who share our passion to create the extraordinary," says Brett Bayly,  The Balvenie's Southeast Asia Malts Brand Ambassador. "Our partnership with Ceres Lau is a testament to this."
To learn more about The Balvenie's Makers Project, visit their website.
---