Now that business trips, family vacations and spur-of-the-moment getaways are back in full swing, Tumi—purveyors of luxury travel bags and products since 1975—are likewise capturing the zeitgeist by giving fans (both newfound and long-standing) the chance to get up close and personal with its Fall 2023 collection. Recently, Robb Report visited its 'Essentially Beautiful' pop-up experience in Lotte World Mall in Seoul, where the latest products in Tumi's popular 19 Degree and Tegra-Lite collection were on display, as was a mini exhibit inspired by a football locker-room featuring signed goods and collectibles by Son Heung-min. The multiple-Asian Footballer Of The Year winner and Tumi Crew member also visited the pop-up, much to the delight of the gathering masses. An exclusive, multi-perspective sculpture by American artist Michael Murphy, entitled The Tumi Hypercraft Sculpture, rounded off the immersive activities and displays at the pop-up.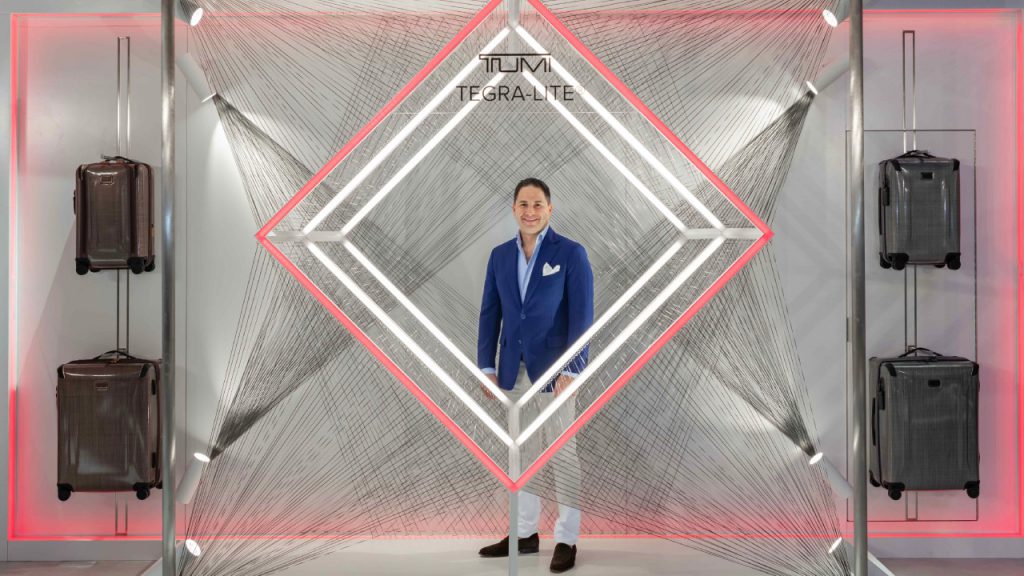 Adam Hershman, Tumi's Vice President of Asia Pacific and Middle East, spoke to us at the launch of the 'Essentially Beautiful' pop-up in Seoul, and could barely contain his excitement at meeting customers and partners all around the region, as well as introducing the Fall 2023 collection to one and all. He also made it a point to mention just how grateful he and Tumi are for all of the love and enthusiasm from Malaysian and Singaporean fans. "Malaysians and Singaporeans are frequent travellers. So as our brand was developing there, there was a natural connection and synergy that people found in the things they do and in the services and products we provide," Hershman explains. "I've noticed that our customers in Malaysia and Singapore are very discerning. They really appreciate quality, function and design, and they get into the same kind of details we do. So I think there's this natural reciprocation of respect between them and Tumi."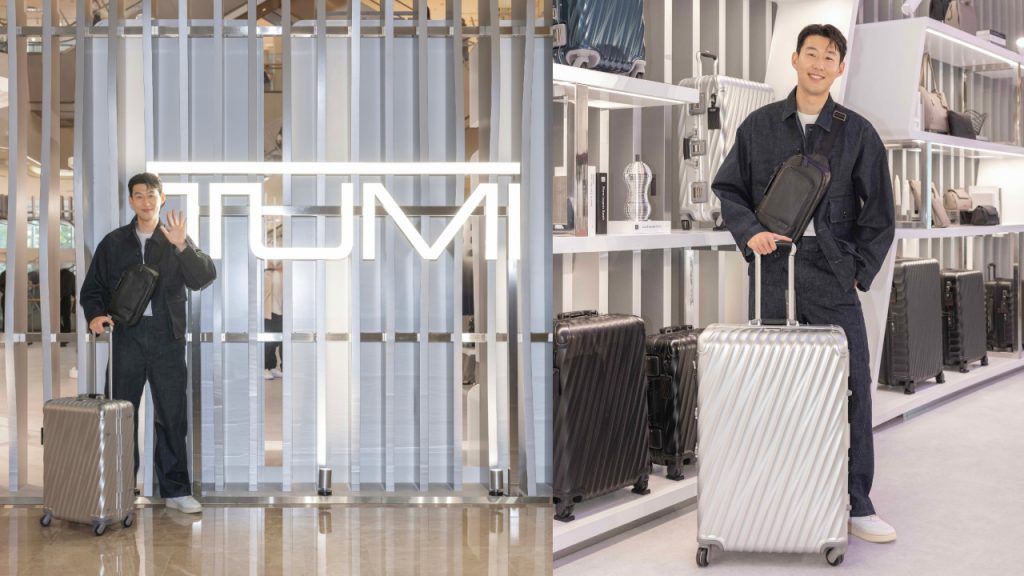 The 19 Degree collection is very popular recently. What would you attribute this success to?
The 19 Degree collection is a perfect personification of what Tumi represents. Its exterior design is stunning, beautiful, and matches lots of different colours well. At the same time, Tumi doesn't compromise on function and performance. Every product we have combines design, function and performance. So with the 19 Degree collection, you see beautiful design but then you also have performance materials, such as aluminium, titanium and polycarbonate. You see innovation in all those materials. So that's why I think 19 Degree is a perfect representation of who we are as a brand, where we deliver on design aesthetics and we have amazing function and performance with the materials we use.
What are you most excited about for the fall season and as we eventually head into 2024?
I'm very excited that people are travelling again, and I think that's going to be an opportunity for us to participate in that recovery by giving us as a brand more opportunities to showcase our brand DNA and to do more things like this 'Essentially Beautiful' pop-up. In this physical space, we can bring together all of the things that make Tumi unique. The connection people can have with the brand is made deeper when they can interact and be more face to face. That plays to a lot of the strengths of our brand, our products and our organisation.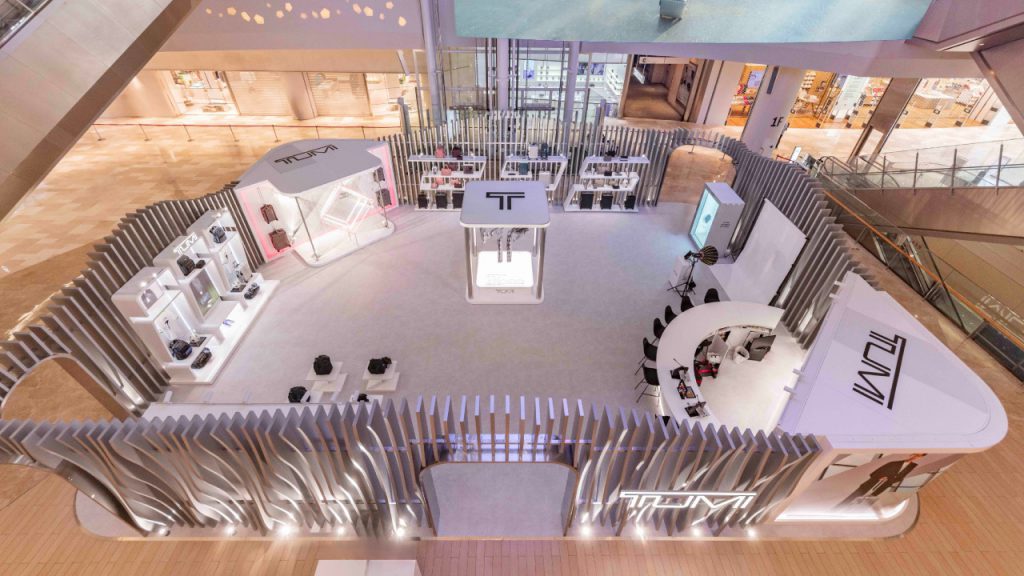 We're here in Seoul for the 'Essentially Beautiful' pop-up. What's your favourite thing about Seoul?
I love Korean barbeque! It never gets old. I also love playing golf here. When I went to a course here, they developed a way for the golf cart to move on the path without you being in the cart. I thought that was very clever, innovative and very representative of the culture here. I tend to find Korean standards very high in terms of innovation and creativity, which is very inspiring to me. I also do a lot of shopping here. Whenever I come to South Korea, I especially make the effort to visit the stores and department stores here to see what the latest innovations are, because trends change very fast here. I think South Korea now more than ever has taken a real leadership role in global culture, pop culture and style and design. 
What is your current Tumi carry-on luggage, and what's always in it?
I travel so much, so I have a system where I'll have two carry-on suitcases that are always packed and ready to go—a Tegra Lite and a 19 Degree. I rotate between them, and when I get home from my travels, I'll start to pack the next one. Also, I use packing cubes, which I cannot recommend enough. They keep everything organised and in their proper place. 
Where is your favourite place to travel to and have a holiday?
I think I'd be in trouble if I didn't say going home to see my mom! But I do treasure seeing Family. Oftentimes, we'll plan trips to different parts of the world so that we can all explore it together. But if I could pick the holiday destination, I would pick Bali. I got married there. It has a lot to offer, culturally, and it has a lot of water activities, which I love. I love diving, sailing, and wake surfing. It's a very relaxing environment as well. The food is brilliant and it's just a place I've always felt very comfortable being in.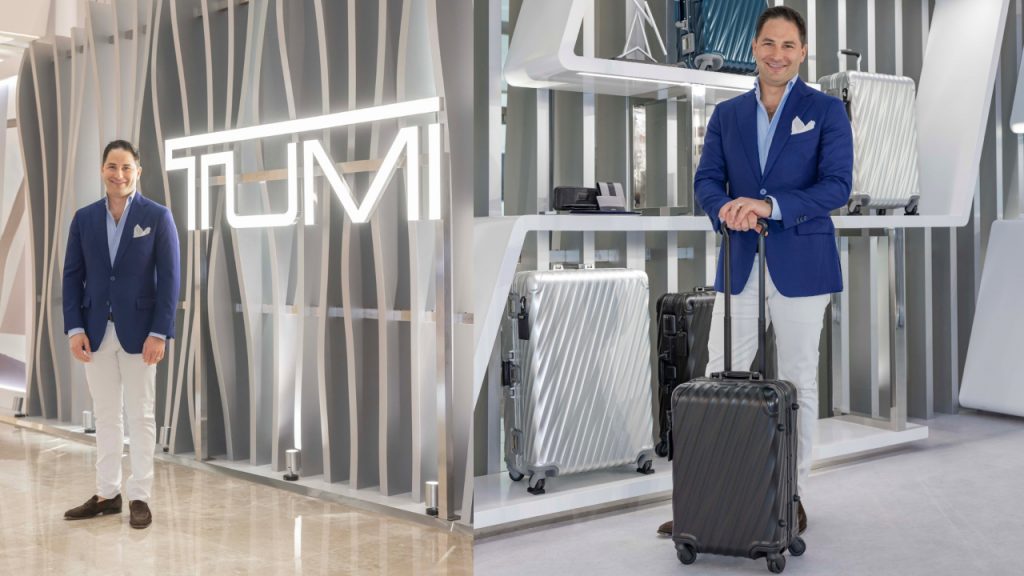 Tumi has partnered with a lot of sporting ambassadors, such as Lando Norris, Richarlison, and of course Son Heung-min. Why has Tumi chosen a sports-centric approach? 
Over the course of our history, lots of athletes have been drawn to us. We've also been doing collaborations in the sporting industry for quite some time. So it's a two-way street. The lifestyle of an athlete requires them to travel a lot and to protect their gear. Another thing about athletes that resonates with Tumi is that they perform at a very high level. They're very achievement-minded people, which is something that also really connects with our brand DNA. 
Who Adam Hershman thinks Is The Greatest Athlete Ever 
I'm a child of the 90s, so I have to go with Michael Jordan. Not only because of how many points he scored, but also what he represents, his work ethic, and how he did everything he could to help his team to win. I really admired how he handled himself along his journey. It was unbelievable to watch him and the way he evolved his game over the years. I see the same kinds of characteristics across all of Tumi's ambassadors. These kinds of people, they're heroes and people who've inspired me. Yes, they're terrific athletes but they're also inspirational to people as they approach their own life journeys.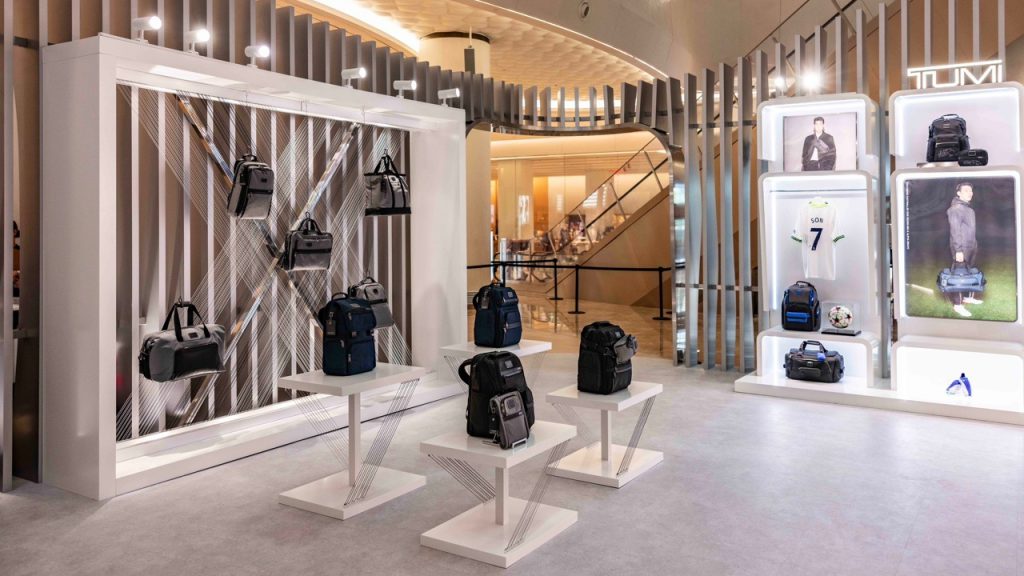 Finally, how do you find calm?
Finding calm is something you have to work towards. There's very little downtime these days. So there are a few things that are really important. Firstly, I focus a lot on sleep and food. Without them, it's very hard for your body to calm itself because you're not giving it what it needs physically to be calm. I'll also prioritise finding one hour per day to do something that I'm passionate about, whether it's reading, yoga, playing drums or training MMA. Even when I'm travelling, this is essential for me. I think it's important for yourself to take your mind off of work and to give it a break. It allows you to clear your mind and bring new energy back to your work.