What makes Chatrium Grand Bangkok so appealing is in the simple things that they get right: spacious lobbies, right-sized rooms, effusive members of staff, high-speed elevators, spotless housekeeping, and all of the other conveniences one might expect of a five-star establishment. Having just opened its doors at the tail-end of last year, this new hotel represents the accumulated wisdom of independent hospitality group Chatrium Hospitality, which owns and manages hotels and serviced residences across Thailand, Myanmar and Japan.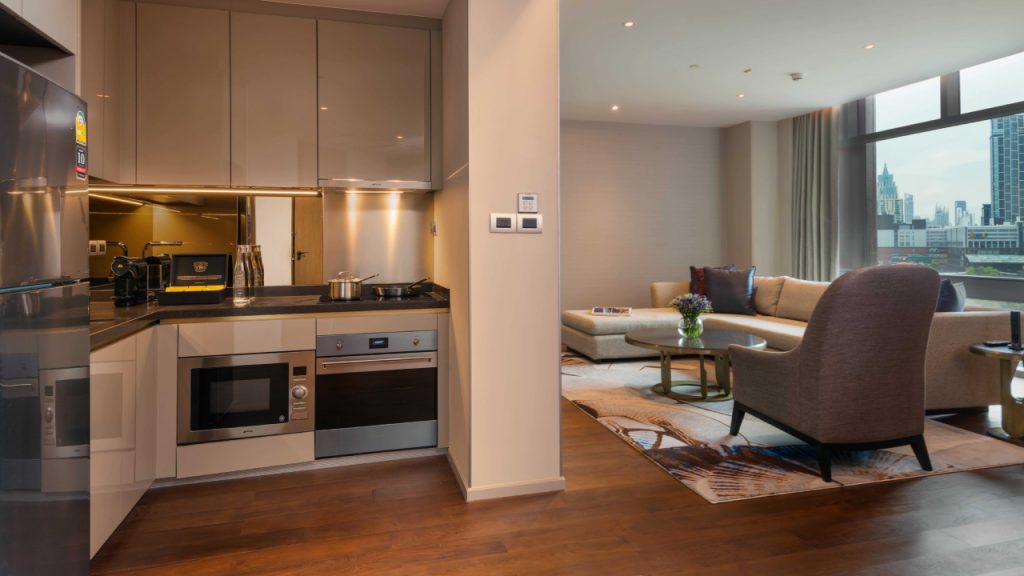 Walking into the capacious lobby, you are greeted by an intoxicating fragrance of Thai herbs, with a relaxing background music best described as lo-fi. At the reception, a most impressive textile artwork sprawls across the triple-volume wall depicting waves on the historical Khlong Saen Saeb canal, a reminder of Bangkok's bygone era as the "Venice of the East". All across Chatrium Grand Bangkok, the multifaceted works of art range from lotus flowers on the bedheads of its 582 rooms and suites, to Jim Thompson silk fabrics (the silk trader had lived just steps from the site of the Chatrium Grand Bangkok during his lifetime).
Bangkok-based global design studio DWP, who worked on this project in concert with architect Robert Philip Holmes, also conceived lighting fixtures that float in the air like ribbons in the wind, while rooms also contain irreverent pieces from sculptor and contemporary artist Jathuporn "Yui" Wongtong. 
"The location of Chatrium Grand Bangkok is at the centre of Bangkok and next to Sraphatum Palace, so we tried to create an overall 'Splendid Thai' theme with an abundance of Thai culture," revealed Scott Whittaker, CEO of DWP. "We used luxurious and warm tones and signature pieces of art, like the chada and phum khoa bin patterns, refined with the touch of gold and marble texture." 
This US$150-million Chatrium Grand Bangkok project, undertaken by owners City Realty as the inaugural edition of the enhanced luxury collection of Chatrium Hospitality, features twin towers comprising both hotel and residences. Its commodious rooms start at 46 sqm up to a 321sqm penthouse (which was almost immediately occupied by a year-long staying guest upon opening), kitted with mandarin and lemongrass-accented Panpuri toiletries. Chatrium Hospitality's learned touch with serviced residences also allows for homey two- and three-bedroom suites, which offer that sense of a private residence for guests on longer sojourns. 
But beyond the well-appointed accommodations configured for both the business and leisure traveller, the other facet of your stay will undoubtedly revolve around its well-curated range of F&B offerings. Savio, the elegant all-day dining of Chatrium Grand Bangkok, offers meals with a side of drama lensed by open kitchens and live stations. Executive chef Darius Seitfudem, whose 20-year culinary career has brought him around much of the globe, puts on a pulsating show starting from opulent breakfasts and spirited lunches to glorious dinner buffets where his repertoire of Japanese, Mediterranean, French, Italian and German cuisine all come to the fore. Highlights include freshly shucked oysters and lobsters, tender wagyu noodle soup in the Thai tradition, caviar on blinis, seared foie gras as well as a fascinating array of Indian cuisine such as tandoori prawns and chicken tikka masala courtesy of Indian chef Pravin Baan Gayke. For desserts, Thai pastry chef Thunyaporn Sripadung—returning to her homeland following a stint at Wynn Palace Macau—swoops in with pastries, handcrafted chocolates and a bevy of tantalising desserts. 
A few floors up at Chatrium Grand Bangkok, the French-Mediterranean Casia offers a fine-dining experience without the need for you to leave the building. The restaurant is helmed by chef de cuisine Jerome Bondaz, whose time at Michelin-starred venues in Europe and Asia (including Alain Ducasse's Le Louis XV) has put him in good stead to tantalise palates, especially in a city burgeoning with top dining options. "My culinary influences come from many different places. When I was growing up I would shuck oysters with my father. This started my love of fresh produce and especially seafood," Bondaz says. "Since then, I have been fortunate to work with some of the world's best chefs, including Santi Santamaria, with whom I worked very closely during my spell as head chef at Can Fabes, the famous Barcelona restaurant that held two Michelin stars."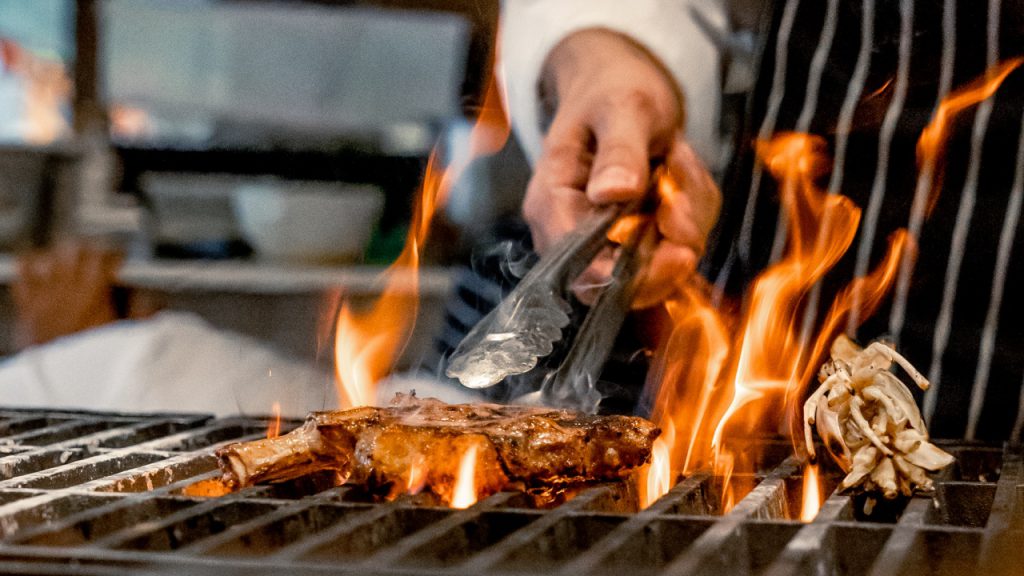 In the light of the setting sun, head down to the Thann wellness sanctuary for some rejuvenation or luxuriate by the beautiful pool where you will find the laidback ambience of Flow lounge and its wood-fired pizzas. It is here, next to the tranquil 40-metre pool and Thai sala pavilions, where you fully appreciate the effortless living that Chatrium Grand Bangkok has managed to put together—its unhurried pace, strategic location in the heart of Bangkok's entertainment, shopping and F&B offerings, and modern unobtrusive aesthetics, all of which make it very easy for one to call the hotel a home away from home.
---