Almost anyone stepping into Sunway Sanctuary will not assume it to be a senior living residence. In fact, they might easily mistake it for a plush hotel, and you can hardly blame them for that. From jamming at the karaoke lounge to basking in the heated saltwater infinity pool or unwinding to a movie at the in-house theatre, life never gets stagnant or stale here.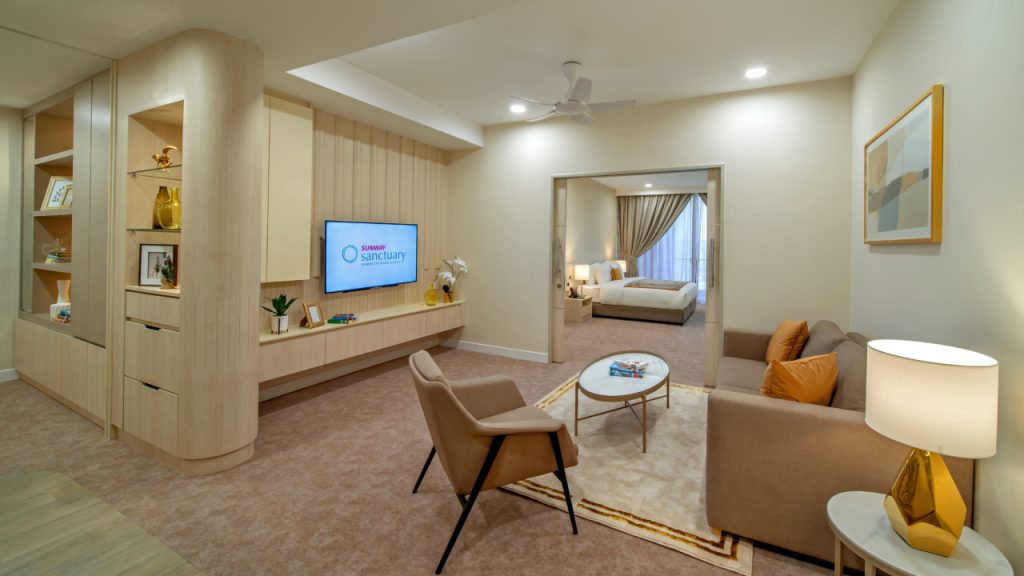 Sitting atop Level 15 to 30 on Tower D of Sunway Medical Centre, Sunway Sanctuary is a purpose-built senior living tower that brings together hospitality and healthcare. It currently offers 235 residence units, and by the fourth quarter of 2023, the place is expected to have up to 473 rooms. The tower houses eight types of units, including superior studio (372 sqft), deluxe studio (406 – 422sqft), executive studio (488sqft), premier studio (646sqft), one bedroom deluxe (512 – 584sqft), one bedroom suites (644sqft), premium suites (845sqft), and sanctuary suites (1,028sqft).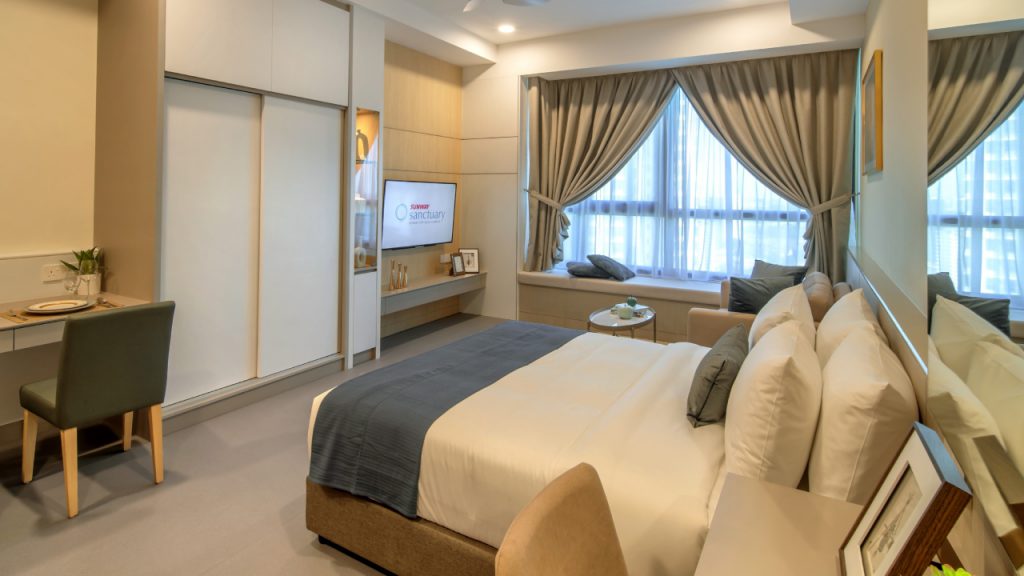 Sunway Sanctuary caters for independent retired living as well as for senior citizens on assisted living. Paved with non-slip floors, the residence is also designed with wheelchair and walker-friendly ramps, railing and elevators. Level 18 of the tower has rooms equipped with fall detectors and is reserved for those on assisted living. In fact, Sunway Sanctuary is the first senior living residence in Malaysia that is connected to a hospital, the Sunway Medical Centre. That said, here's a quick reminder: the facility is nothing close to a nursing home.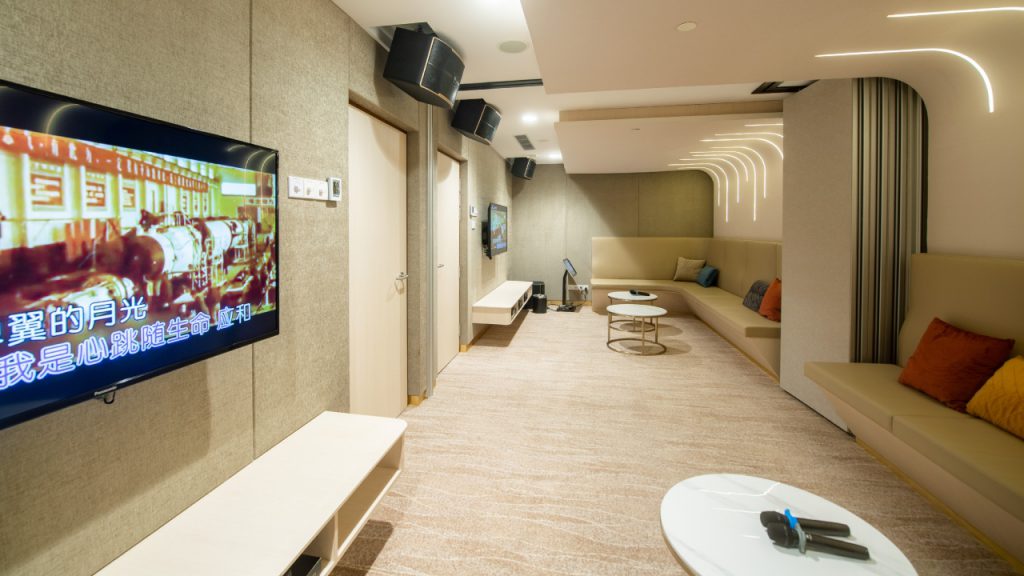 That quickly becomes evident when you visit their 100,000sqft fitness, wellness and recreational amenities located at Level 15 and 16. These include a heated saltwater infinity pool, billiard room, fitness centre, massage room, salon, private dining room, a mini theatre, karaoke lounge, and game rooms. With a 24-hour concierge team, restaurant-quality meals and housekeeping services in place, seniors can spend their retirement years fuss-free and chore-free here. Sunway Sanctuary also curates special workshops, wellness programmes, excursions and other activities to keep their residents engaged throughout their stay here. Moreover, seniors do not have to forego city life; rather, they will be spoiled for choice with exciting shopping and recreational options, such as Sunway Pyramid, Sunway Geo Avenue and Sunway Lagoon, all of which are only 15 minutes away.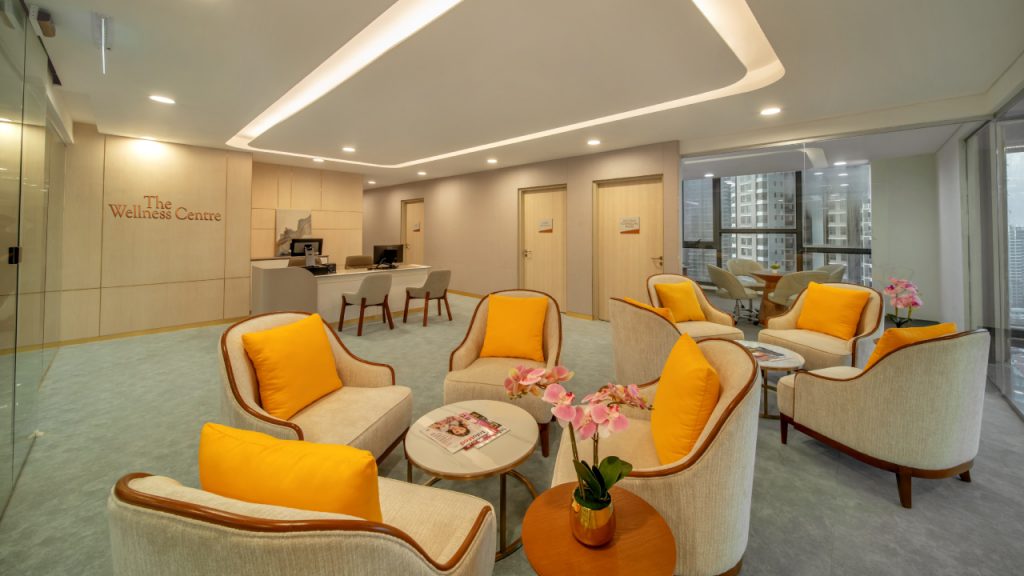 Sunway Sanctuary receives retirees or semi-retirees aged 55 and above with packages starting from RM8,050 per month for independent living and RM8,850 per month for assisted living. Seniors can also opt for a three days and two nights package or a six days and five nights stay to decide whether or not Sunway Sanctuary is the right fit for them. International travellers who are on extended vacations as well as those on medical recuperation are also welcome. More importantly, if you're unwilling to compromise with luxury in your golden years, Sunway Sanctuary is where you belong.
---