Travelling can be cumbersome, especially with the wrong bag. Squeaky wheels or a fragile handle could easily leave you red-faced on your trip. But you won't face such embarrassments with a Tumi suitcase in hand. 
Tumi started making waves in the luggage world when it pioneered the use of military-grade ballistic nylon to create lightweight, ultra-durable bags in 1983. Ballistic nylons are able to endure punctures, tears and pressure very well, so one's belongings will be safe even if the bag hits sharp or rough surfaces. That's why many products from Tumi's wide range of luggage have become the go-to companion for the jet-set, from overnight trips to long vacations, and especially for those last-minute travel junkies.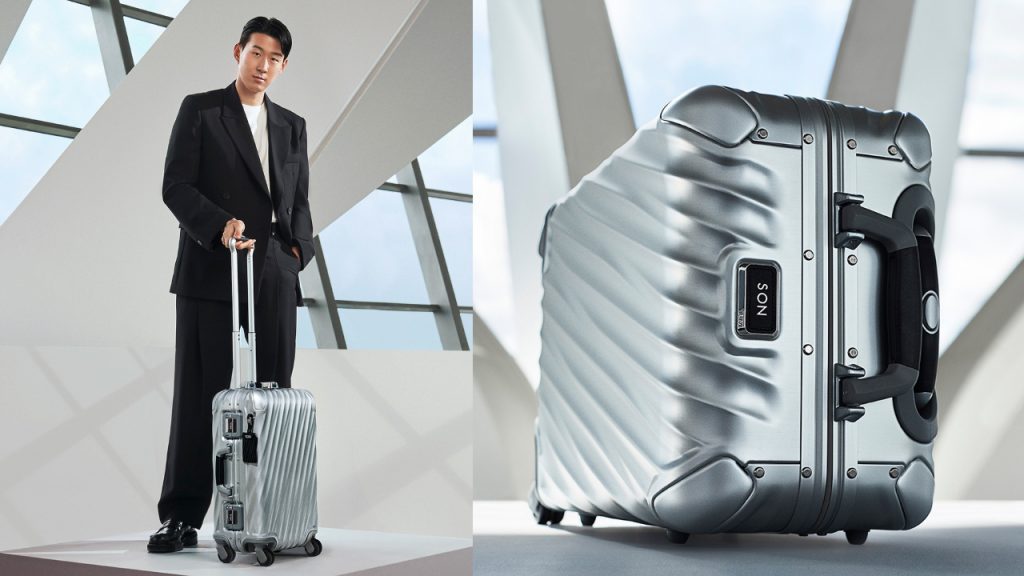 So if you love exploring new places on your feet, Tumi's range of luggage, bags and totes are must-haves. For instance, their easy-to-glide wheels are more than capable of keeping up with all levels of running paces and will get you to the boarding gate on time. The wheels also have extra axle protection to reduce the collection of dust and dirt. These state-of-the-art wheels glide smoothly on any type of surface—say goodbye to wobbly wheels or, even worse, wheels that break in the middle of your holidays. In addition, the lining of the luggage interior is treated with an antimicrobial coating to prevent the growth of bacteria, mildew and mold, which can cause fabric odour. The shell, zippers and grab handle are also coated with the same antimicrobial solution. And thanks to the built-in USB ports in Tumi's carry-on luggage, you don't have to worry about your smartphones or devices dying while you're taking plenty of insta-worthy photos or searching for that Michelin-starred, hole-in-the-wall café.
With all of these features and more comes the Tumi 19 Degree Aluminum collection. Crafted from high-quality aircraft-grade aluminum, the exterior ribs of the suitcases are sculpted precisely at 19 degrees. This iconic design draws inspiration from the fluid elements of nature and exacting lines in architecture principles. Meanwhile, the bag's sturdy X-Brace 45 handle also absorbs impact to keep the rolling smooth, and your adventures amazing. The Dark Denim colourway debuts this season for the 19 Degree Aluminum collection too.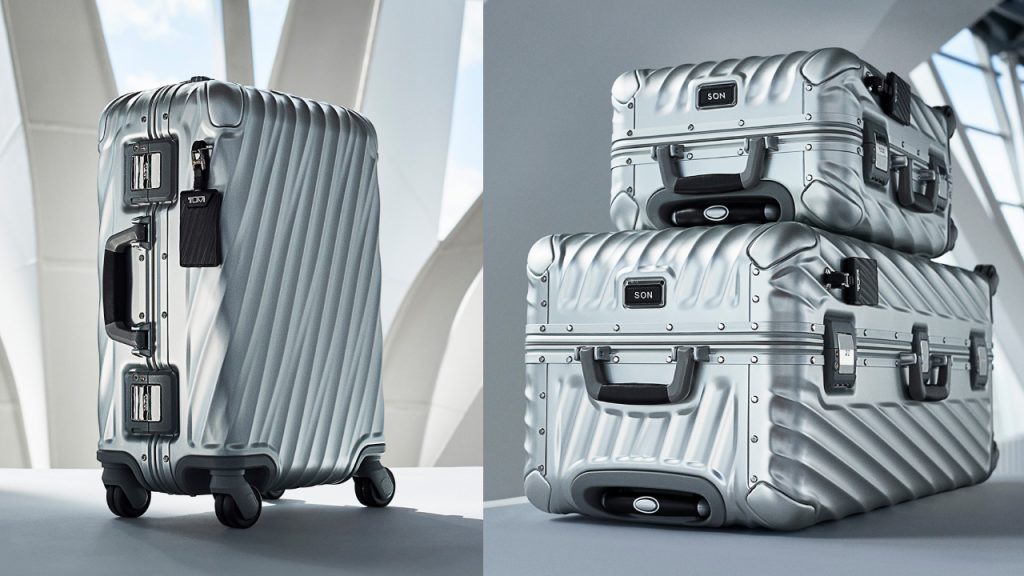 Aesthetics aside, there's another major reason why you should get the Tumi 19 Degree Aluminum, especially if you are always complaining that your bags never have enough space—for clothes, shoes, sneakers… the list goes on and on. The international expandable carry-on bags in the Tumi 19 Degree Aluminum collection has an expandable feature that gives you more room to pack valuables, keepsakes and mementos, all while keeping the case frame intact. 
The polycarbonate version of the Tumi 19 Degree collection is no lesser than its aluminum sibling. The exterior of these bags are made from post-industrial recycled polycarbonate, while the lining is made from post-consumer recycled plastic bottles. Recently, Tumi restyled the polycarbonate luggage in new seasonal colours—hunter green, blush/navy liquid print and deep plum, as well as a slate blue textured colourway. These colours mark the transition from summer to autumn, with the hunter green colours denoting summer while the russet blush and deep plum hues represent autumn. This seasonal makeover will make the expandable polycarbonate suitcases look even more sleek and striking, as they are wrapped in a special film to reflect light as you go from the executive lounge to your first class seat.
So if you're planning on getting new luggage for your upcoming travels and adventures, why not consider including a lightweight bag or two? As part of its Fall 2023 'Essentially Beautiful' campaign, Tumi also recently introduced its all-new women's lightweight collection, Georgica. The collection offers minimalist pieces, made from supple natural grain pebbled or smooth leather, in classic black and taupe colours as well as a Terracotta colourway that provides a fresh pop of colour for the season in buttery soft smooth leather. From totes to backpacks and laptop sleeves to crossbodies, Tumi's Georgica collection seamlessly marries style with practicality to elevate a modern woman's wardrobe. Their elegant draping and soft unlined structure are the epitome of laidback luxury. Look out for Tumi's new Fall collections at Tumi stores worldwide and TUMI.my, as well as how TUMI+ can elevate your look with its wide variety of personalisation options, as well as taking you seamlessly and stylishly take you from office appointments to holiday adventures, and from weekday lunch to weekend brunch.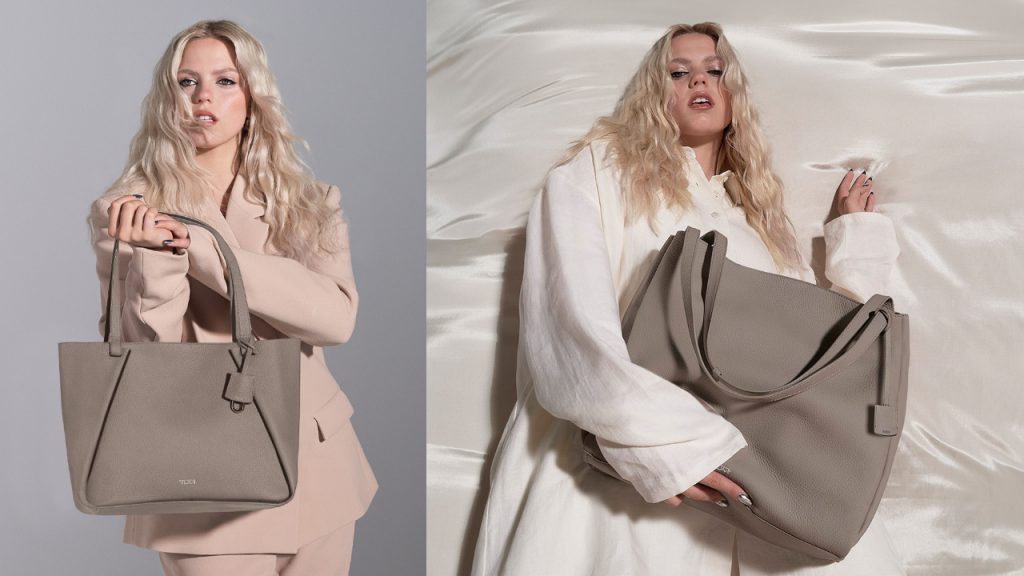 ---