The latest Porsche 911 is a real rule breaker. The German marque unveiled something special during the first day of the Rennsport Reunion 7 at Laguna Seca—the limited-edition, track-only 911 GT3 R Rennsport. The high-performance build carries a seven-figure price tag and a host of upgrades so extreme that the vehicle isn't competition-legal.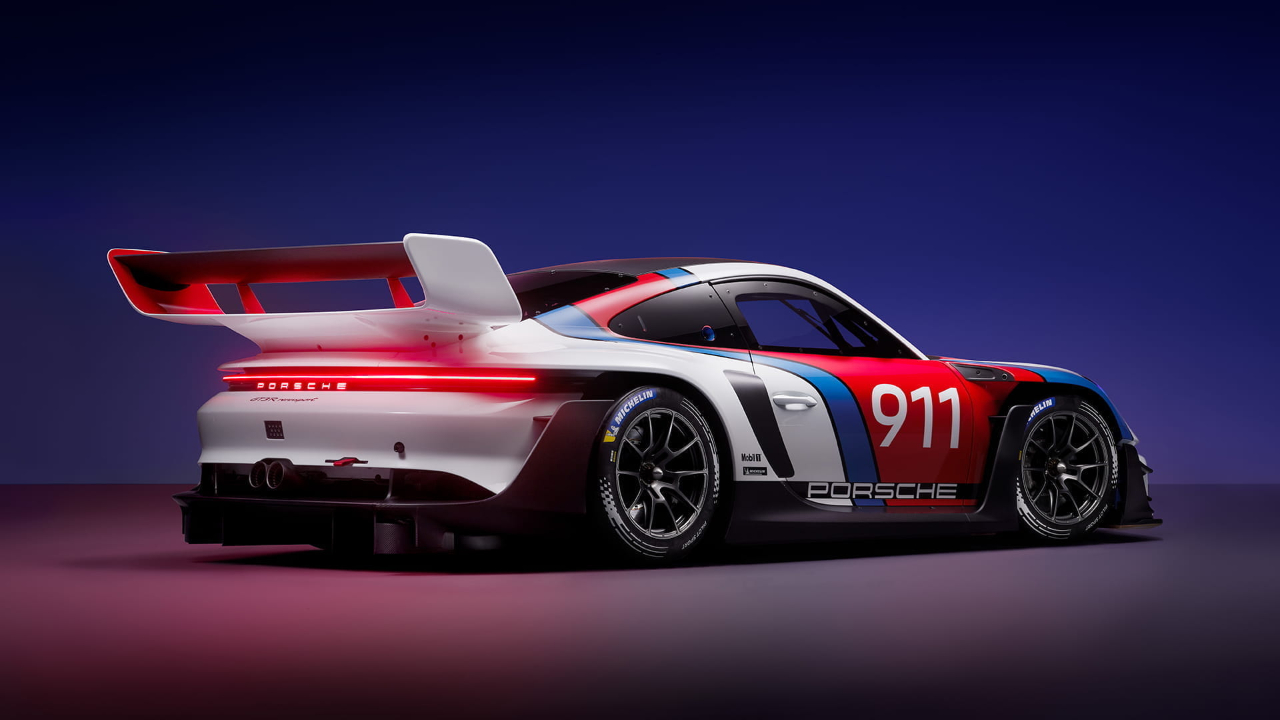 The 911 GT3 R Rennsport is the successor of the modern 935, which was an update to the legendary race car of the same name from the 1970s. The upgraded vehicle is the handiwork of the Style Porsche team and is based on the current 992-generation 911 GT3 R, but only shares two body pieces with the car—its hood and roof. Everything else is all-new. The resulting speed machine has a more sculpted body, larger air intakes and, most notably of all, a huge rear wing like that found on the Brumos 935/77. The 911 GTR R Rennsport isn't street-legal, either, so its side-view mirrors have been eliminated and replaced with a digital camera system. Rounding things out is a set of 18-inch central-locking BBS wheels wrapped in Michelin racing tires designed exclusively for the model.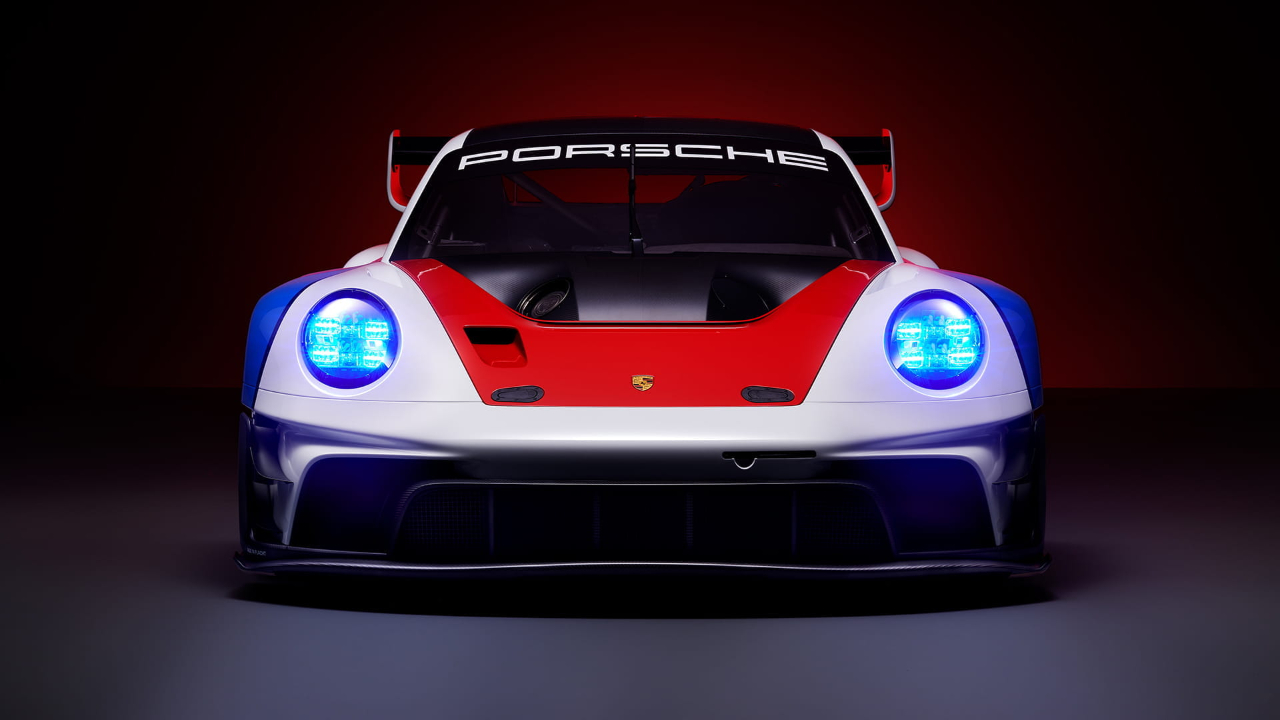 The interior has also received some subtle tweaks. The single-seat cabin has a stripped-down race car quality, but there are still plenty of modern features like displays to monitor vehicle status and to check the virtual mirrors, as well as carbon-fibre trim. The car is also equipped with a rigid roll cage and other safety features that comply with FIA standards. In an attempt to keep weight down, Porsche has forgone an air-conditioning system, with cooling instead coming from the ventilated seat.
In the engine bay, you'll find the same naturally aspirated 4.2-litre flat-six that powers the standard 911 GT3 R. Because it doesn't have to comply with racing regulations, the mill, which is mated to a six-speed sequential gearbox that sends power to the rear axle, now pumps out 611 hp as opposed to 557 hp and redlines at 9,000 rpm. Full performance specs weren't provided, but Porsche says the car should be around 12 mph faster than the 911 GT3 R (which has a top speed of 184 mph). Other mechanical features include a performance-tuned chassis and suspension system, five-way adjustable racing shock absorbers and an aluminium monoblock racing system from AP.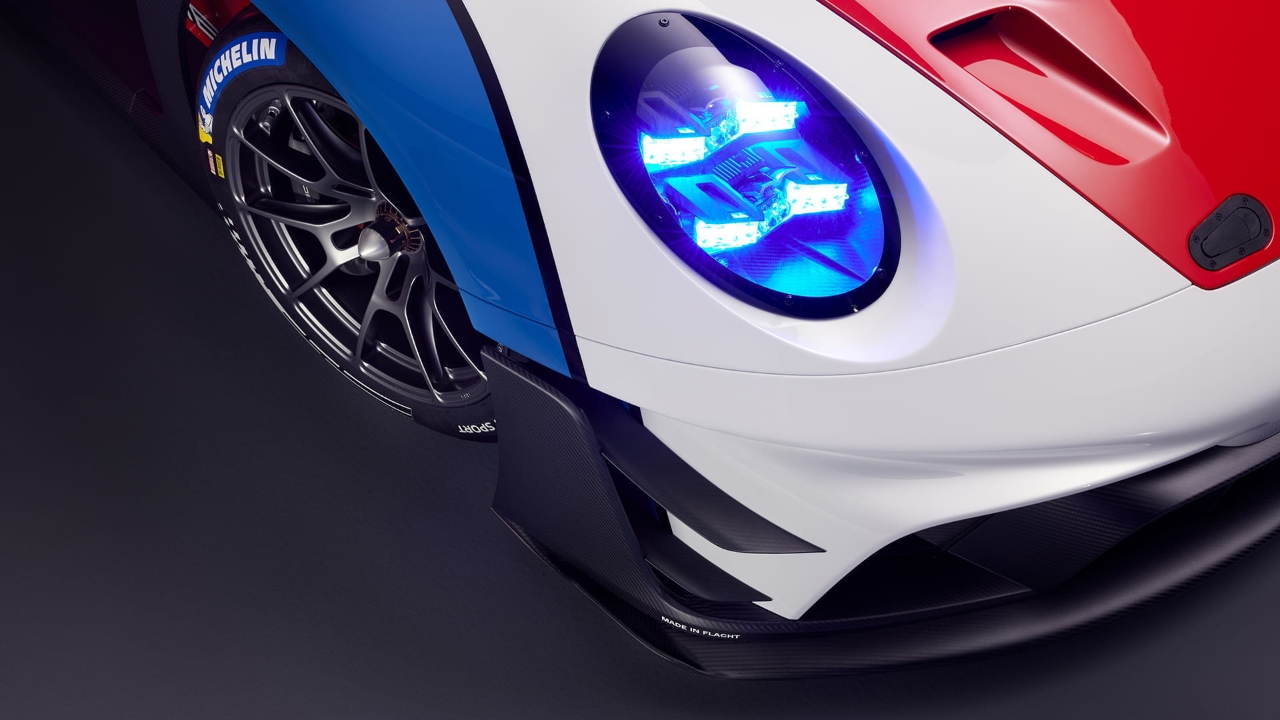 Intrigued? You may want to place your order for the 911 GT3 R Rennsport as soon as possible. Porsche plans to build only 77 examples of the track-only beast. Be prepared to spend, though. The car—which will be available in one of three exclusive racing liveries—will start at US$1,046,000, which is almost double the price of the base model.
---