The latest iteration of the House of Celebration event takes on a decidedly sartorial slant at The St. Regis Langkawi, continuing the year-long immersion of exquisite cultural, dining and fashion experiences across the Asia-Pacific. The theme is an homage to the glamorous world of its famous founding family, the Astors, where invitations to its matriarch Caroline Astor's dazzling events and exclusive parties, including her famous afternoon teas, were extended only to the cream of New York society.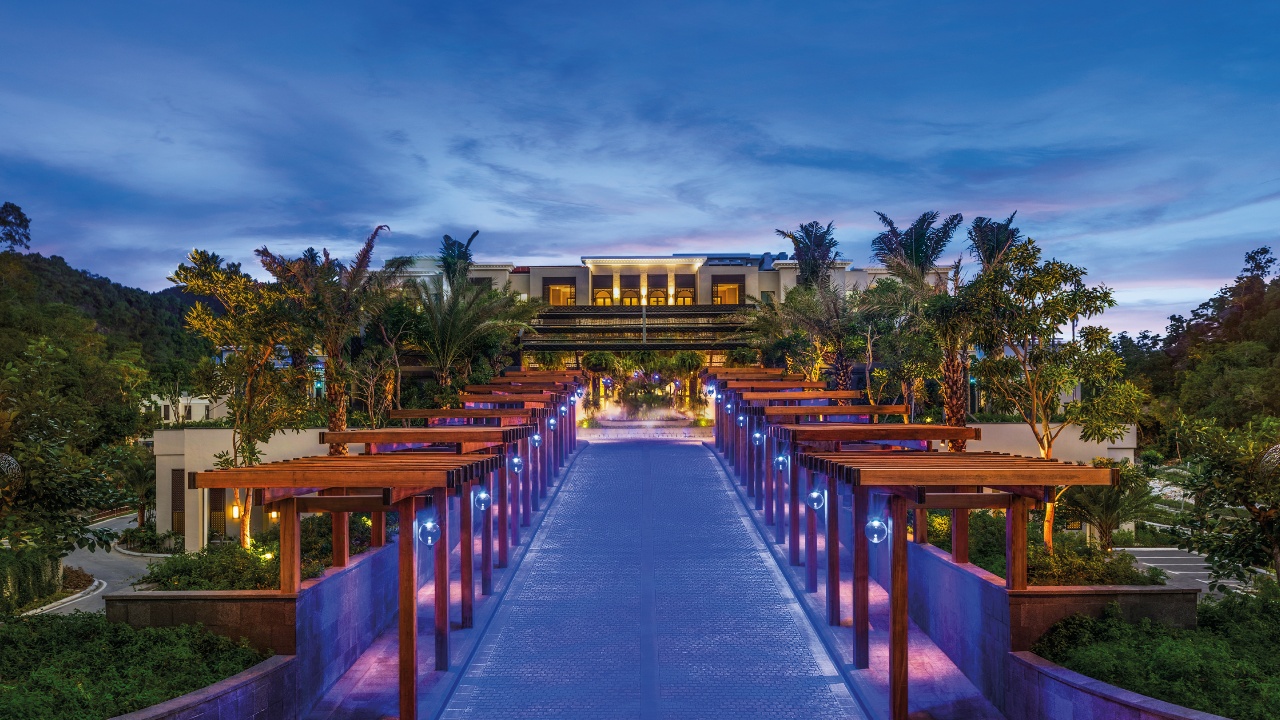 A relaxed, bohemian elegance informs The St. Regis Langkawi's take on House of Celebration's Autumn Edition: A Celebration of Culture. Part of the proceedings includes a Packing in Style masterclass presented by The St. Regis Langkawi Butlers, as well as a Bright Encounter haute salon dialogue and afternoon tea session with new island transplant, Natasha Hudson, on 28 October.
"We want our guests to be exposed to the artistic and cultural side of Langkawi, and Natasha is helping us in spreading the word for this campaign," says Hannah Abdul Rahim, Cluster Marketing and Communications Executive at The St. Regis Langkawi, The Westin Langkawi Resort & Spa and Langkawi International Convention Centre (LICC).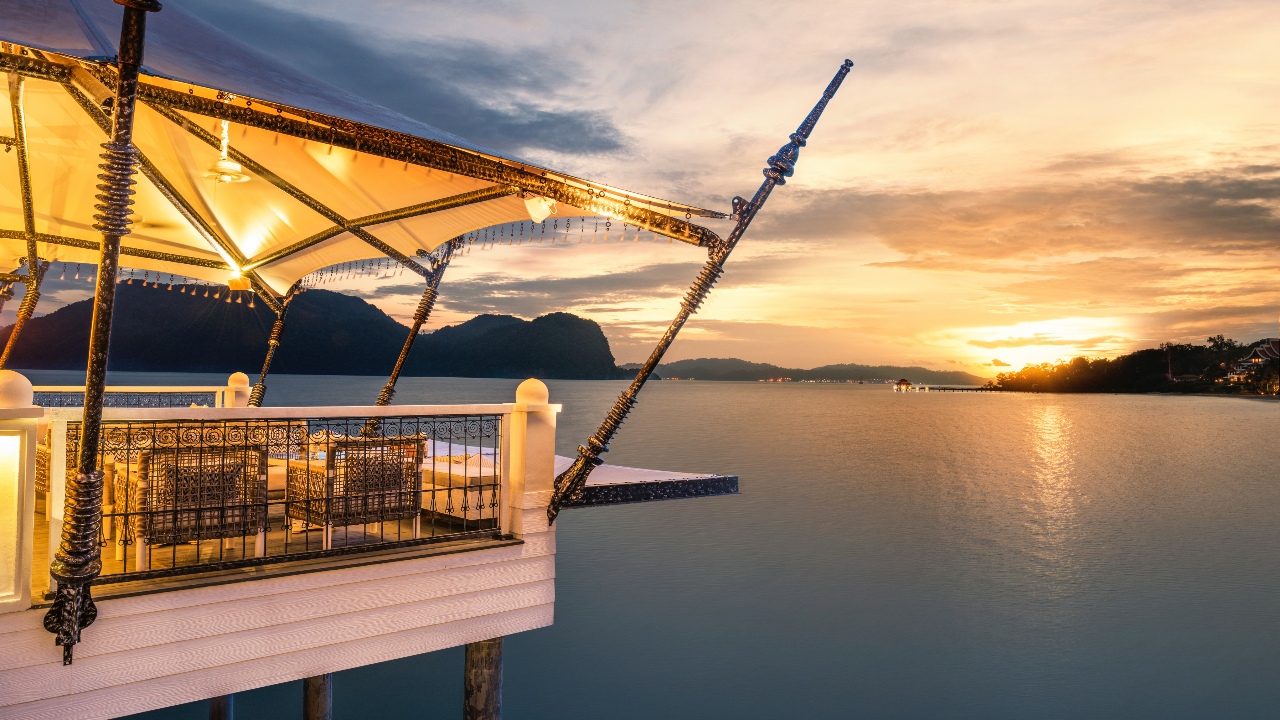 The supermodel-turned-actress has, in fact, eased into island living effortlessly, surrounding herself with an eclectic group of friends including dancers, musicians, artists and artisans. Her social media platforms have become stunning visual beacons from which both islanders and mainlanders have been gleaning Langkawi's culinary, style, resort and activity recommendations.
Despite her newfound success as an island influencer and establishing a burgeoning surfing and archery business that she shares with her husband, Hudson remains grounded. She arrives for afternoon tea in her relaxed island best replete with a deep, glowing tan to go with an elegant blouse and batik pareo.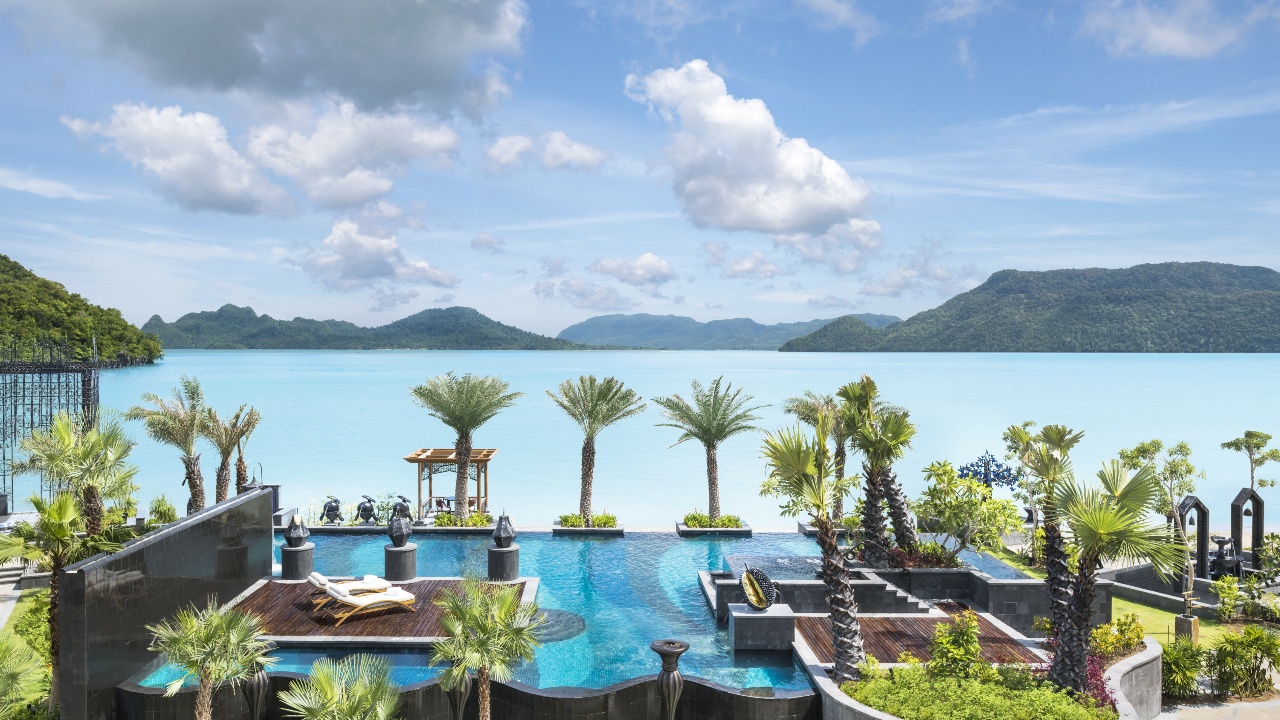 The decision to leave the cosmopolitan and sophisticated life she's led for a more carefree one of crab hunting by the beach, waking up to lush greenery and languorous swims in the sea, was a no-brainer for Hudson. "I'd thought about moving for some years now and the pandemic finally gave me the impetus to do it," she says. "It's now nice to be able to drop into Kuala Lumpur, say hi, then go back to the island."Hudson's priorities have focused more on her own mindfulness and well-being, too. "I like the idea of keeping some exclusivity to myself."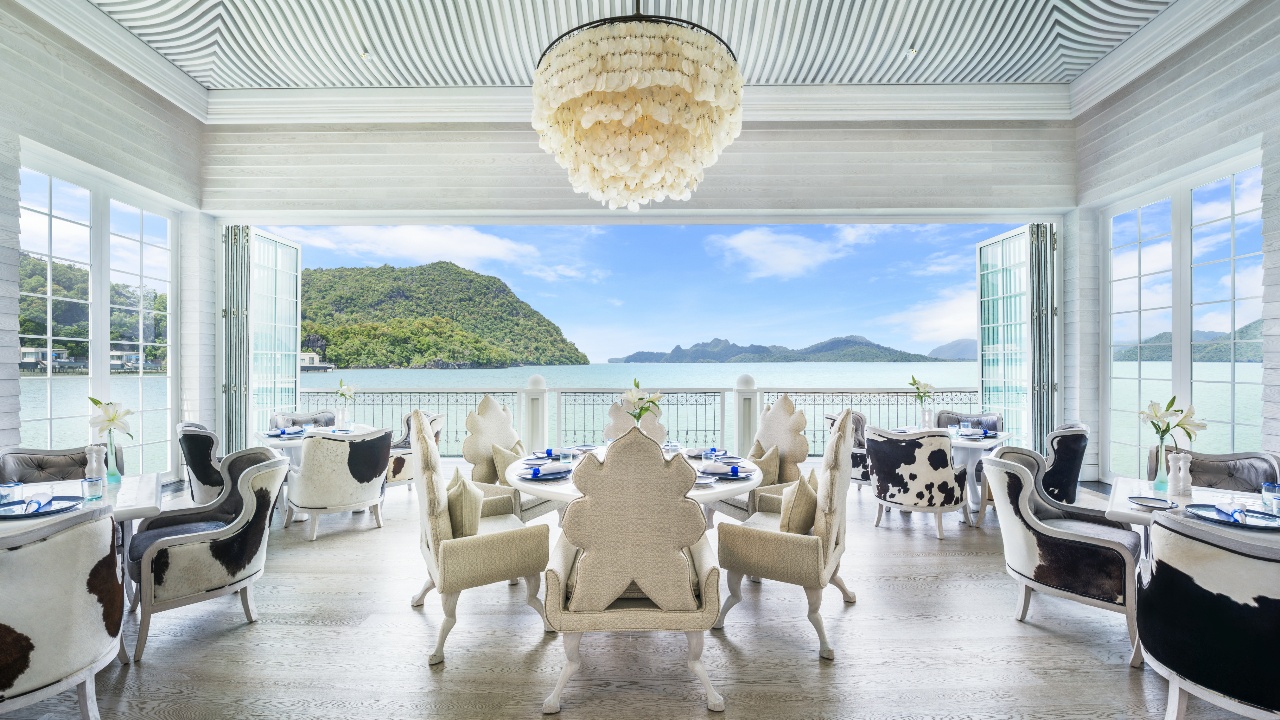 In fact, the island has welcomed their latest denizen with a warm embrace, and Hudson is equally enamoured of her chosen home. "Langkawi allows me to explore, see, do and learn so much that I could never possibly get living in the city," she says. "It lets me try new things on a daily basis."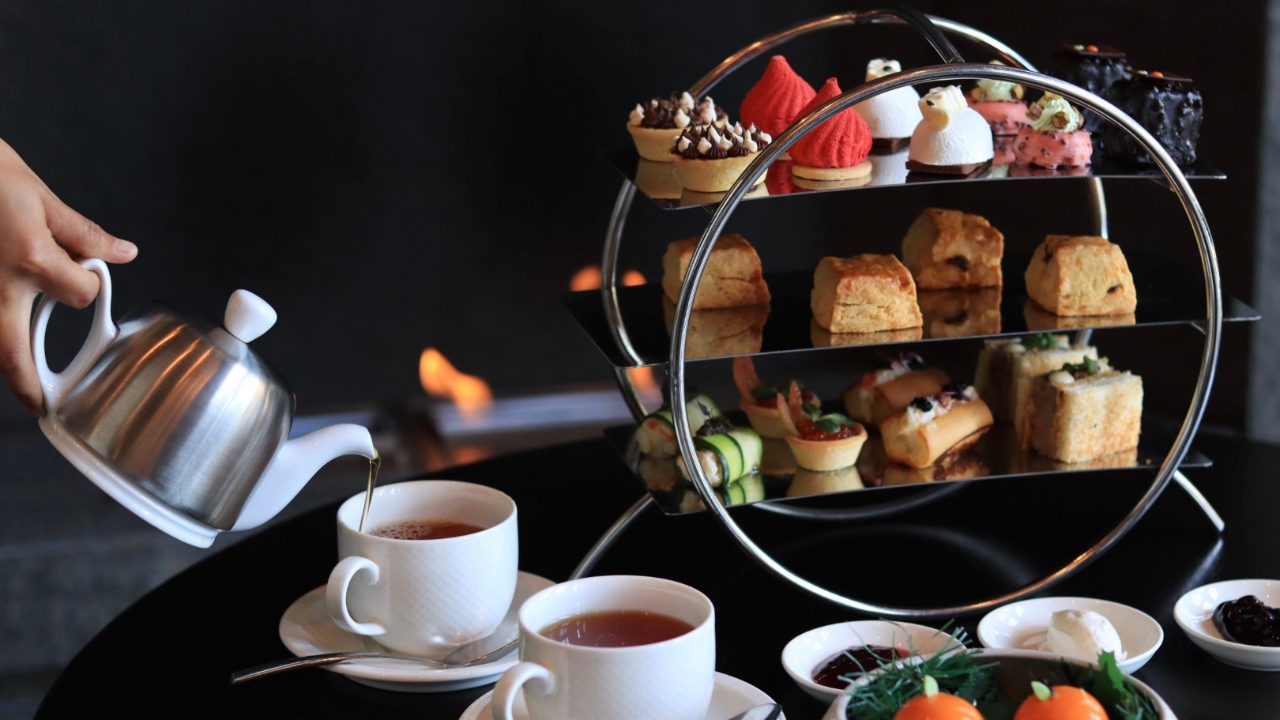 That's not to say that one gives up the luxury of an afternoon tea. Over the course of a sparkling conversation with Hudson, a tiered tray of delicious morsels overseen by Chef Artini Ni Nengah, Pastry Sous Chef, is presented. The array includes inventive delights such as zucchini and Hokkaido scallops with blood orange and truffle cream cheese; Wagyu katsu sandwiches with lemon aioli; lobster brioche rolls with honey and dill dressing; as well as heirloom tomato and sakura roe tartlets.
Apart from traditional scones baked fresh on the hour and served with mascarpone chantilly cream and red fruit jam, sweets like an almond and espresso opera tart; a tropical tart of mango, coconut and chocolate sable; and raspberry pistachio pound cake with cremeux are also savoured. A more difficult selection would come from the extensive list of TWG teas sipped from fine bone china.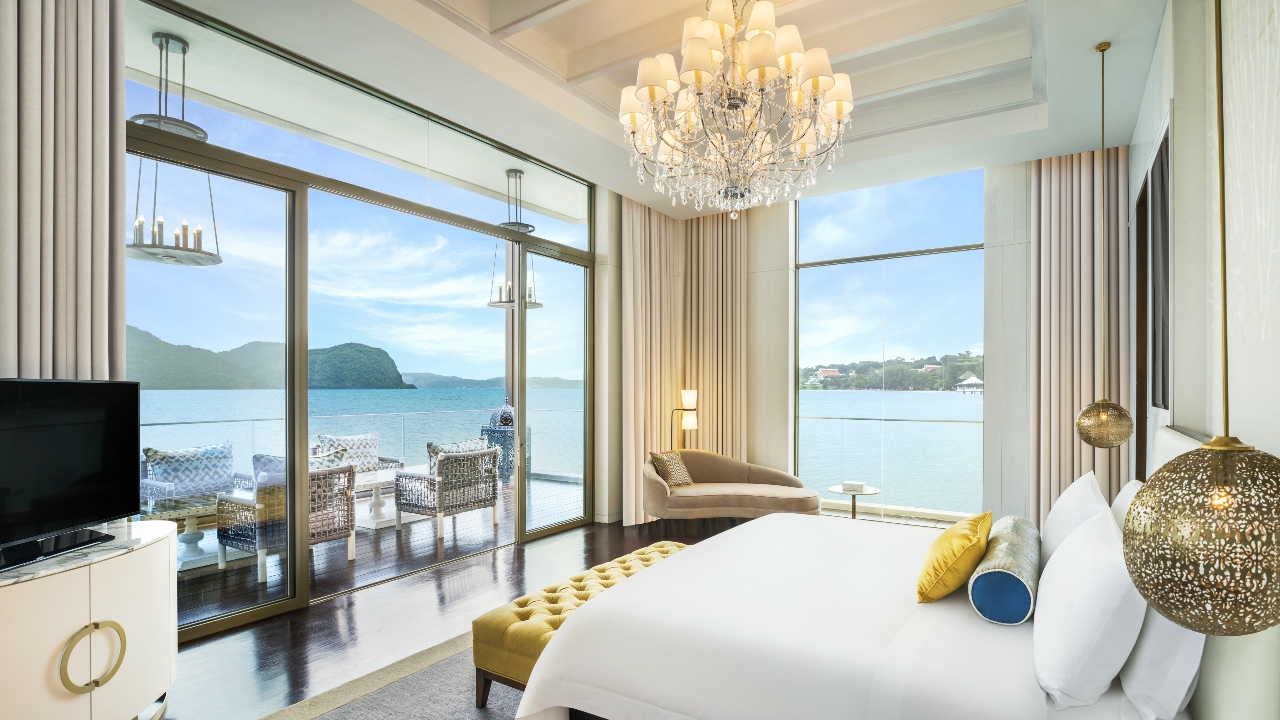 Tea is also served with a side of a masterclass in Packing in Style by Assistant Head Butler, Nur Fazidah, who instructed us on the finer points of getting ready for the beach with all essentials snugly packed in the mengkuang (or pandanus) leaf-woven bag bearing the St. Regis marque on its clasp. St. Regis' Butler service remains unparalleled and extends to bringing tea and coffee to your room, ensuring your clothing items are pressed and ready for your event, and, of course, being ever ready to do all the packing for you.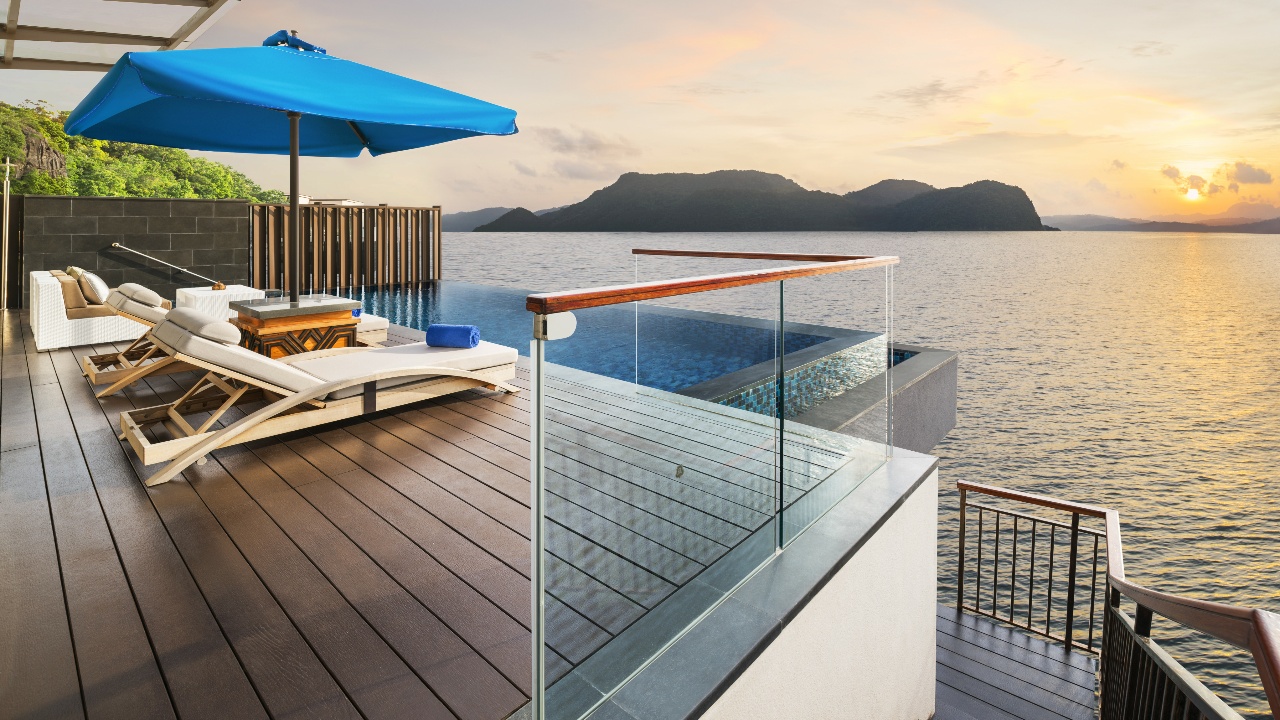 Hudson's own packing and style philosophy has become a more curatorial one or "packing with purpose", as she puts it—travelling lighter but smarter, usually with two or three interchangeable and versatile outfits. Jewellery and accessories are now ones that hold meaning for her. Evening wear is carefully considered by the occasion. "It's nice to make a high-heeled moment a rare but extra special one," she says.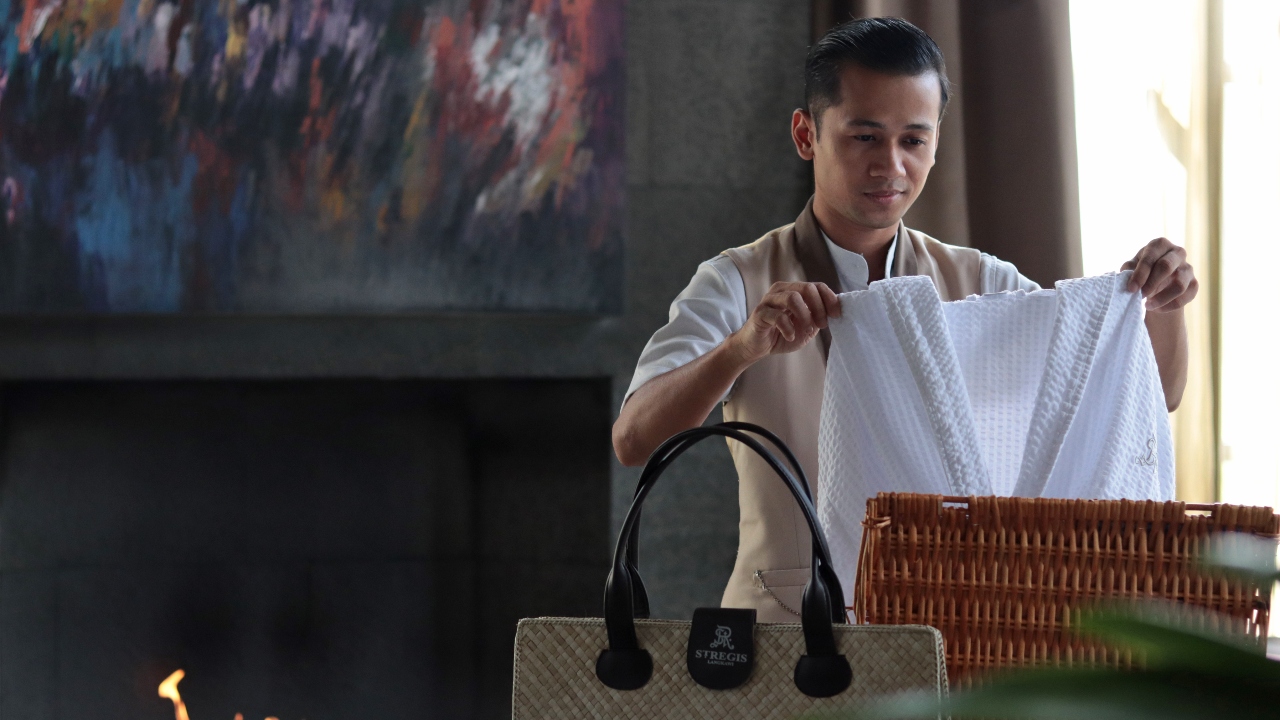 On Hudson's bedside table is the book by Héctor Garcia and Francesc Miralles that brought the concept of ikigai, or one's purpose, to international notice. Hudson feels that while she's not quite found her ikigai, "it's been much better than before when I thought I hadn't found it at all. I believe that one shouldn't stay put in one place, meaning I have to explore my other potential beyond being an actress and model.
"This island has allowed me to grow and build a career at the same time while keeping me grounded through my friends and the people I've met. It's a priceless experience."
---