A select group of guests joined Glenfiddich and Yellow Fin Horse on a recent afternoon to relish in an exclusive culinary experience that truly set the bar. Guests journeyed through the experience of a carefully curated menu with Glenfiddich's Grand Series featuring 21, 23 and 26-year-old whiskies—probably the only time day drinking would be this acceptable and enjoyable.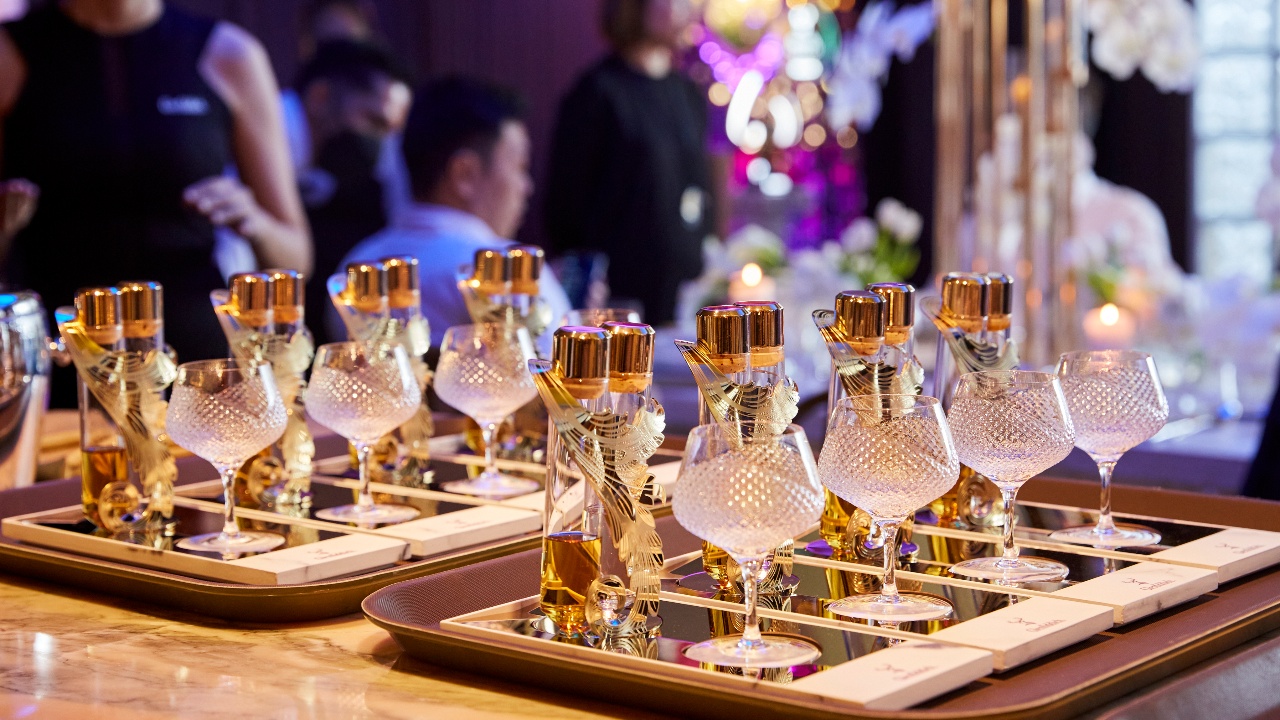 Set in a gorgeous setting designed with imperial table arrangements, Struan Grant Ralph, global brand ambassador of Glenfiddich, took the floor to welcome guests and introduce Chef Jun Wong of Yellow Fin Horse. The seasoned chef, who has worked in some of the most renowned restaurants worldwide including Robuchon au Dôme in Macau and Narisawa in Japan, now leads Yellow Fin Horse by its reins. Before proceeding with the courses of the menu, she explained the idea behind the creation of the specially curated menu. "We want to prove that whisky is forward-thinking," Wong said. "The menu reflects a current movement in food trends and is not just stuck with the classics in a kind of over-the-top opulence."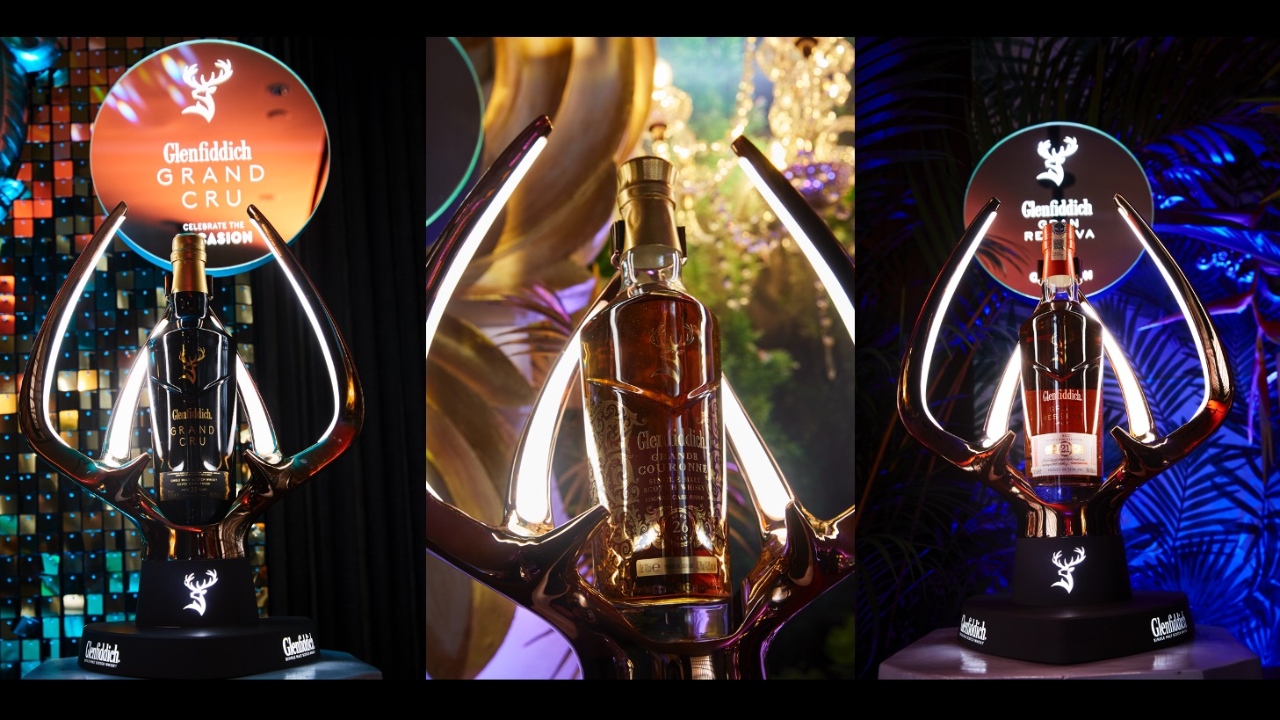 To kick things off, the 21-year-old Gran Reserva—a single malt scotch whiskey finished in a rum cask, emphasizing its sweetness—was paired with harvest bites of an heirloom purple corn tartlet and smoked potato foam. This was followed by a Hokkaido scallop carpaccio, dry-aged and cured with sea kelp, dressed in a ginger lime dressing. The dish complemented well with the notes of ginger and spice in the 21-year-old.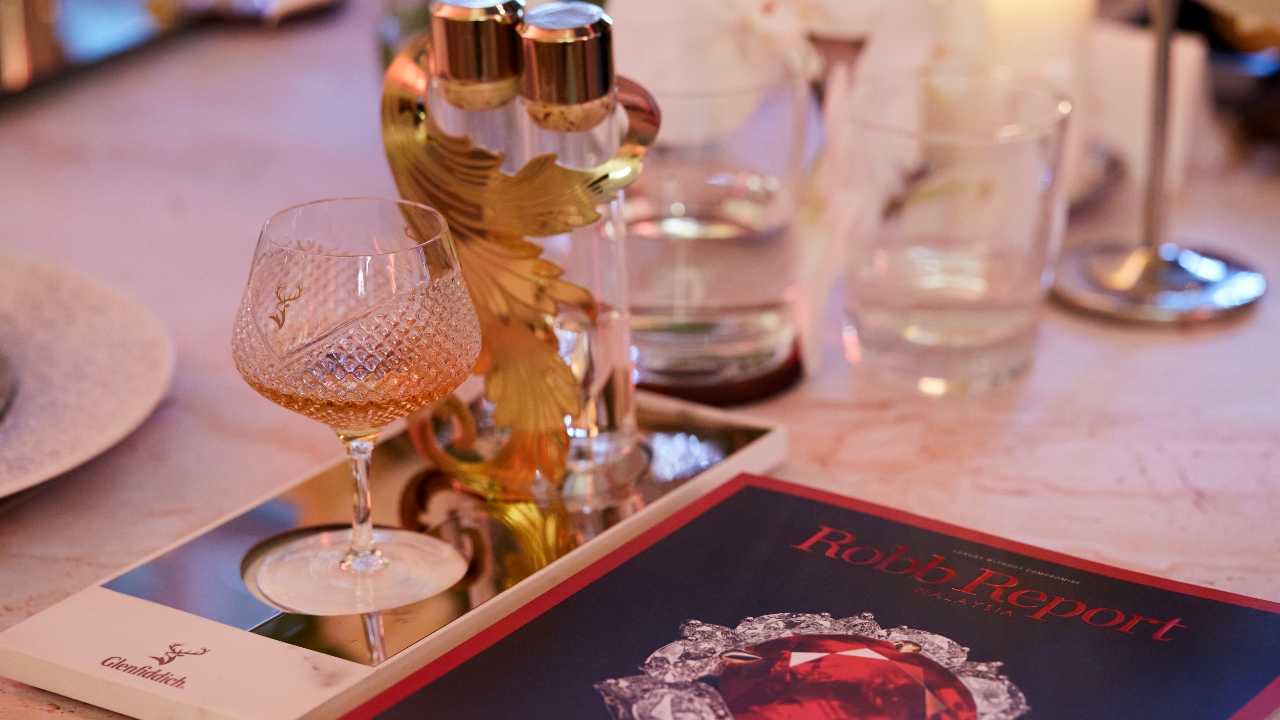 The next Glenfiddich pairing was the 23-year-old Grand Cru, finished in a cuvée cask—a first for a single malt whiskey. It was paired with an Amadai Tilefish that had a melt-in-your-mouth texture but was contrasted by its edible fried crispy scales. "We call this dish an elevated fish and chips in a package," Wong joked. The course was followed by a coal fire-baked yacon. The balsamic coffee glaze and sourdough, paired with the 23-year-old, brought out its brioche notes, while the pristine Kaviari Kristal caviar added a savoury touch.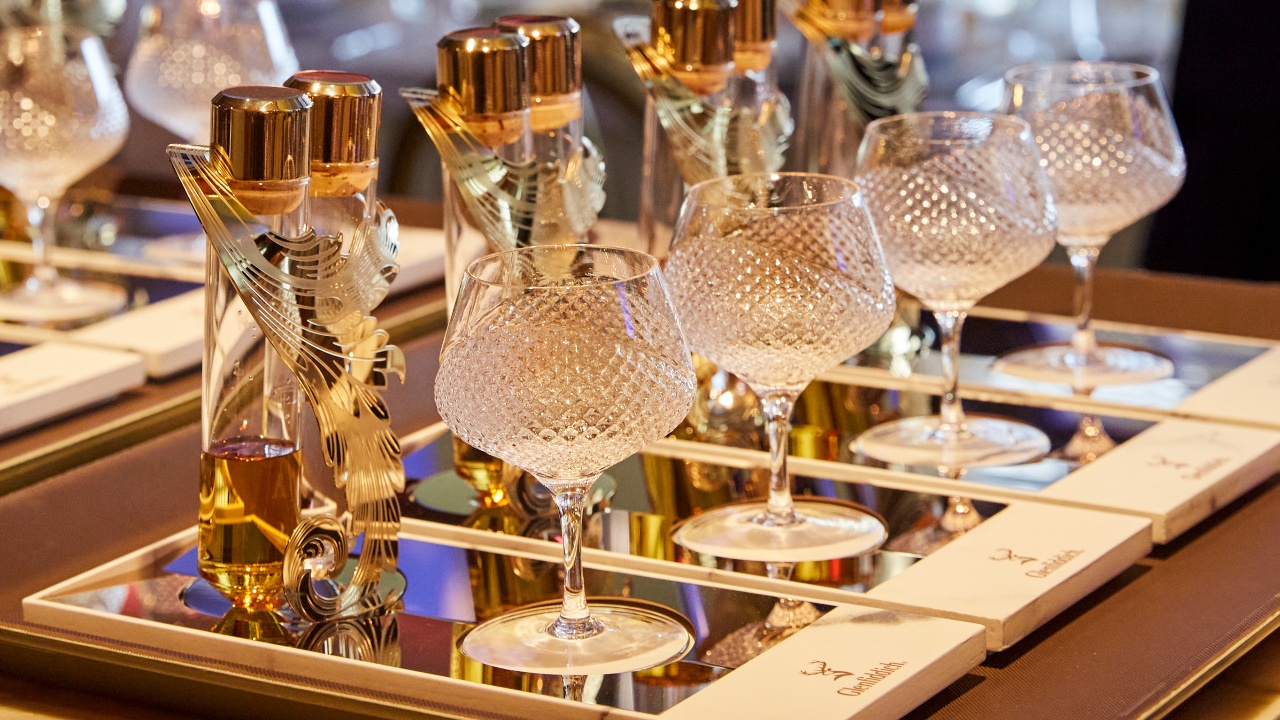 The last of the Grand series was the 26-year-old Grande Couronne, matured in American Oak but finished in a French oak Cognac cask for an extended two years. It was the perfect balance between rich and robust, punctuated with an additional sweetness of the white notes from the extra two years. This was paired with three choices of mains: whole baby Ezo abalone, served with a liver sauce and flambéed with whiskey; coal-smoked duck with daikon radish and homemade salted mustard greens; and Kyoto A5 Wagyu steak, served with a homemade fish garum glaze and fermented from dried fish bones. It provided a funky flavour profile that intensified the umami of the meat pairing with the 26-year-old without overpowering the flavour.
Lunch ended on a sweet note as guests substituted their whiskies for a coffee raspberry kombucha to set the tone for its last course. Honouring tradition just as Glenfiddich is a brand filled with one, Wong wrapped it up with a classic apple tarte tatin to finish off the meal on a high note.
---
Photography credits: Law Soo Phye