In our weekly series, we bring you the latest in luxury news from around the world. This week's highlights: Ferrari and Bang & Olufsen release a limited-edition series of collaborative products, discover the newly revamped Renaissance Kuala Lumpur Hotel & Convention Centre, Louis Vuitton's La Malle Courrier Exhibition welcomes visitors to a trunkful of history, and more.
Discover The Newly Revamped Renaissance Kuala Lumpur Hotel & Convention Centre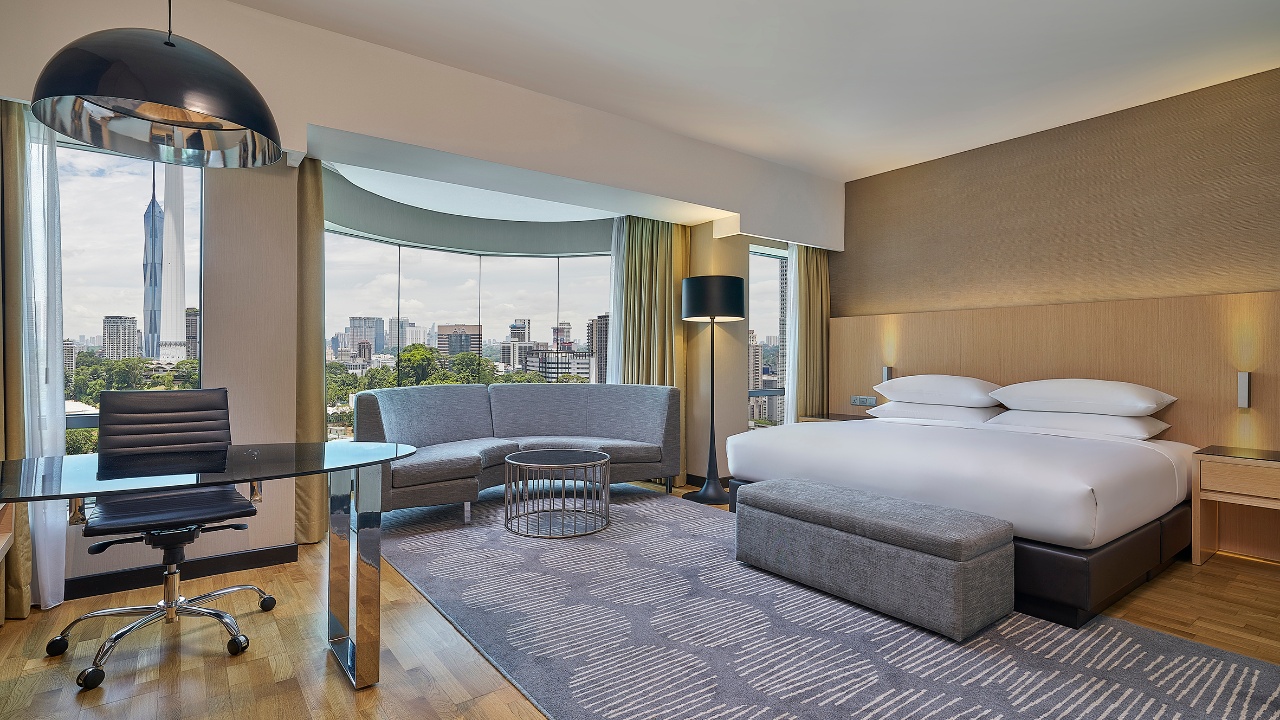 Marriott Bonvoy welcomes the reopening of Renaissance Kuala Lumpur Hotel & Convention Centre which is set in the heart of Kuala Lumpur. The hotel will soon be sharing an address with a new Four Points by Sheraton Kuala Lumpur, City Centre, marking the first Marriott Bonvoy dual-branded property in Malaysia. Renaissance Kuala Lumpur Hotel & Convention Centre features 406 rooms with family-friendly amenities ranging from one of the largest outdoor pools in the city, a 13,000 square feet Paradise Trails adventure zone, a kids club, a 24-hour fitness centre and the Mandara Spa that promises an experience like no other. The reimagined hotel also introduces three unique Halal-certified restaurants and two bars that showcase a wonderful blend of flavours.
Renaissance Kuala Lumpur Hotel & Convention Centre
---
Louis Vuitton's La Malle Courrier Exhibition Welcomes Visitors To A Trunkful Of History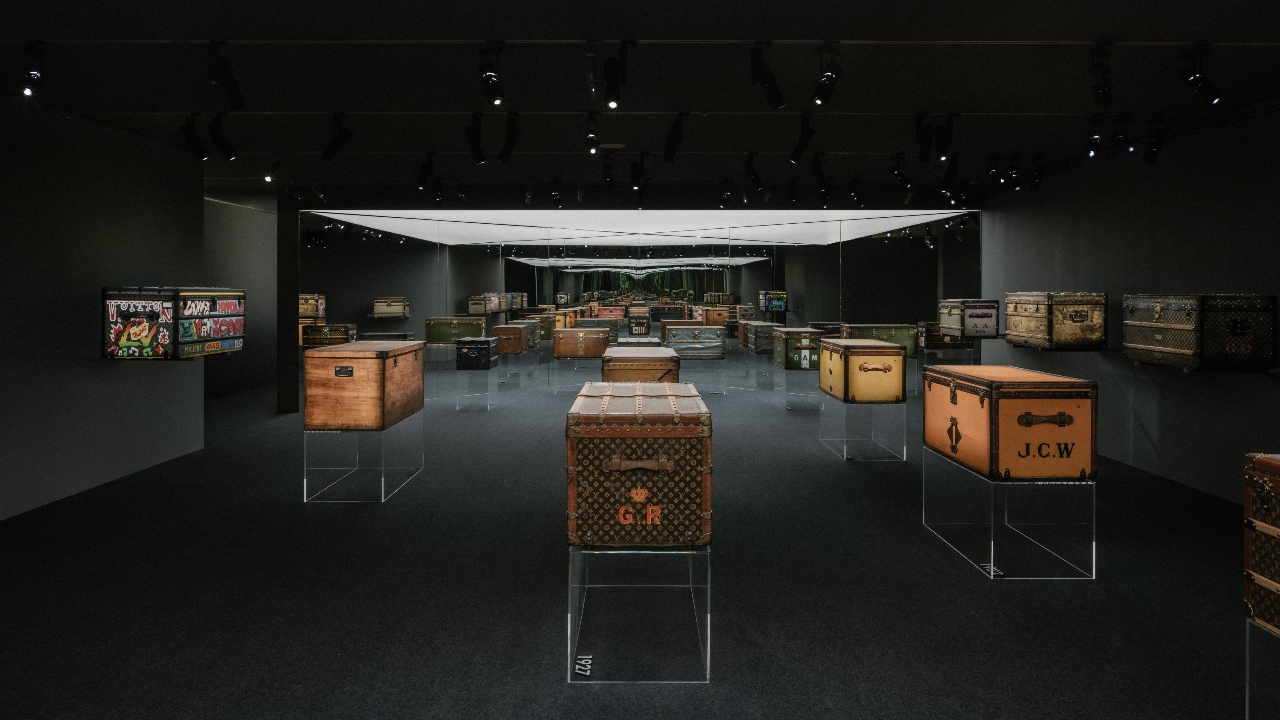 In the heart of Asnières, a charming town just outside of Paris, an enthralling exhibition awaits travellers and fashion enthusiasts alike. Louis Vuitton presents its latest spectacle, The La Malle Courrier exhibition—a tribute to the enduring legacy of the Malle Courrier trunk. The adventure commences with an anamorphic video installation, serving as a gateway to a room where 19 historical trunks beautifully reflect the brand's timeless codes and innovative spirit. Ascending to the first floor, a cabinet of curiosities unfolds, offering a tapestry of the brand's multifaceted vision. Here, you'll also find a levitating trunk, showcasing the exceptional craftsmanship of Louis Vuitton's workshops. The journey then concludes in the Magic Malle room, a dreamlike finale dedicated to the essence of travel. This exhibition is open to the public at the Maison de Famille de Louis Vuitton, 18 rue Louis-Vuitton, 92600 Asnières-sur-Seine, France, from Tuesday to Saturday, 10am to 5pm. Be sure to register online in advance to secure your admission. The La Malle Courrier exhibition is running from now till 17 February 2024.
---
Uniting Sound And Supercar Aesthetics With Bang & Olufsen's Ferrari Collection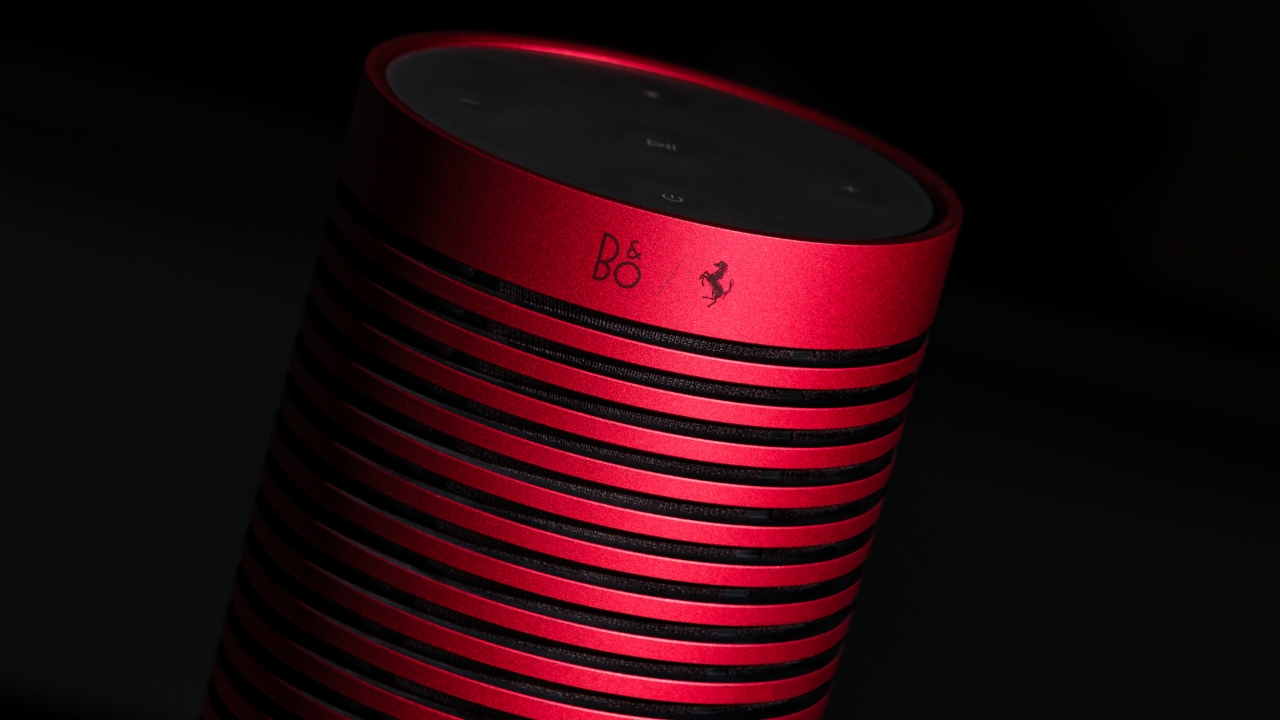 Bang & Olufsen recently teamed up with Ferrari to introduce the Ferrari Collection in Malaysia, a fusion of luxury audio and automotive heritage. Soren Kokholm, Head of Bang & Olufsen in Southeast Asia, emphasises the historical significance of this collaboration, linking the visionary legacies of Enzo Ferrari, Peter Bang, and Svend Olufsen. The collection represents a departure from Bang & Olufsen's traditional design philosophy, with a focus on making statement pieces, akin to supercars. The Beosound 2 Home speaker, in its striking Ferrari red design, envelops listeners in a 360-degree audio experience, blending aesthetics and smart technology. Meanwhile, the Beoplay H95 headphones deliver top-notch sound quality, featuring adaptive active noise cancellation and a sleek classic Ferrari black finish. For those on the go, the rugged and waterproof Beosound Explore portable speaker, adorned with Ferrari's laser-etched prancing horse, ensures music is a click away no matter the adventure. To conclude this exclusive lineup, the Beoplay EX wireless earphones come with six microphones and intelligent beam-forming technology, excelling for both business calls and music enjoyment. The Ferrari collection is now available at select locations in Malaysia.
---
The Fall/Winter 2023 Polo Ralph Lauren Originals Collection Captures The History of English Motorsport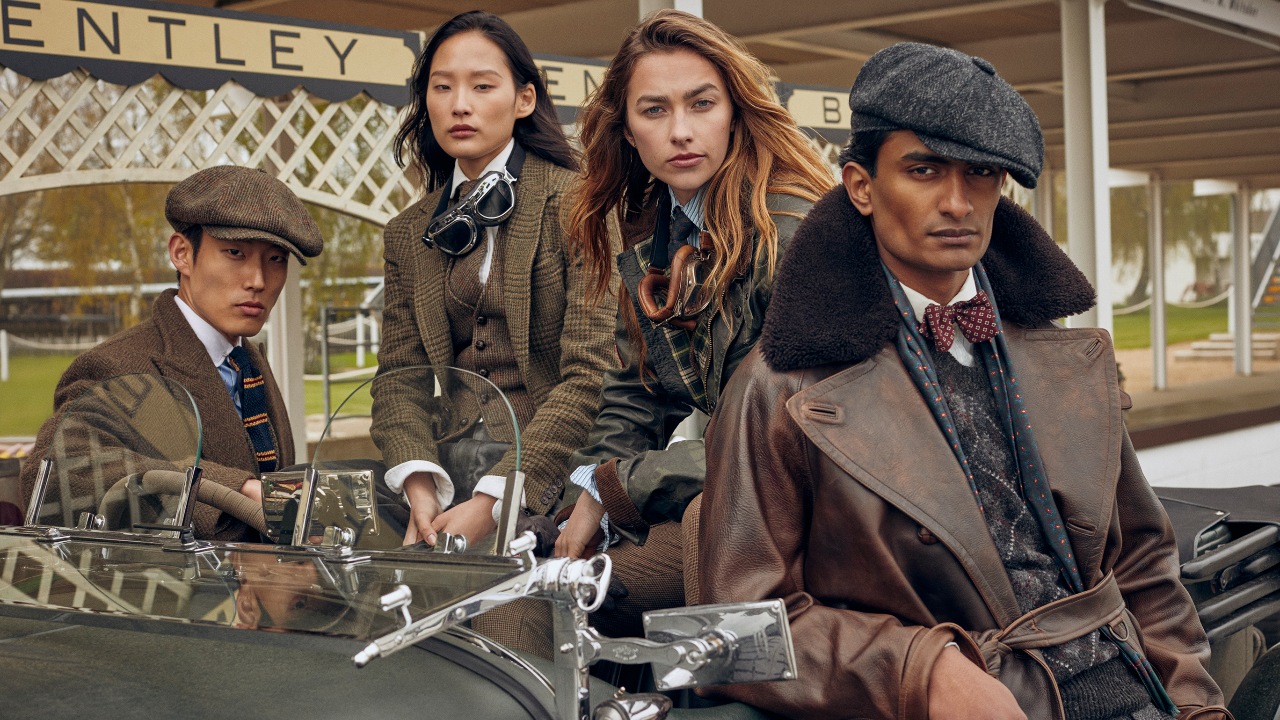 This season's Polo Ralph Lauren Originals collection draws inspiration from the history of English motorsport and academia. Some key pieces to watch out for include the Camo Oilcloth Jacket, Asymmetrical Oilcloth Jacket and the Hand-Painted Leather Café Racing Jacket. The Camo Oilcloth Jacket is a reimagined vintage motorcycle jacket from the Ralph Lauren archive designed with British Millerain oilcloth fabric. The Asymmetrical Oilcloth Jacket, also crafted from British Millerain oilcloth fabric, features authentic racing details that see quilted piecing for an extra layer of protection and vintage-inspired racing pins. The Hand-Painted Leather Café Racing Jacket, on the other hand, was inspired by a piece from Mr. Lauren's personal wardrobe and is individually painted by artisans with signature graphics. The campaign was shot at the historical Goodwood Motor Circuit racetrack and inspired by the early Grand Prix days.
---
'Tis the season with Royal Selangor's Christmas Gift Guide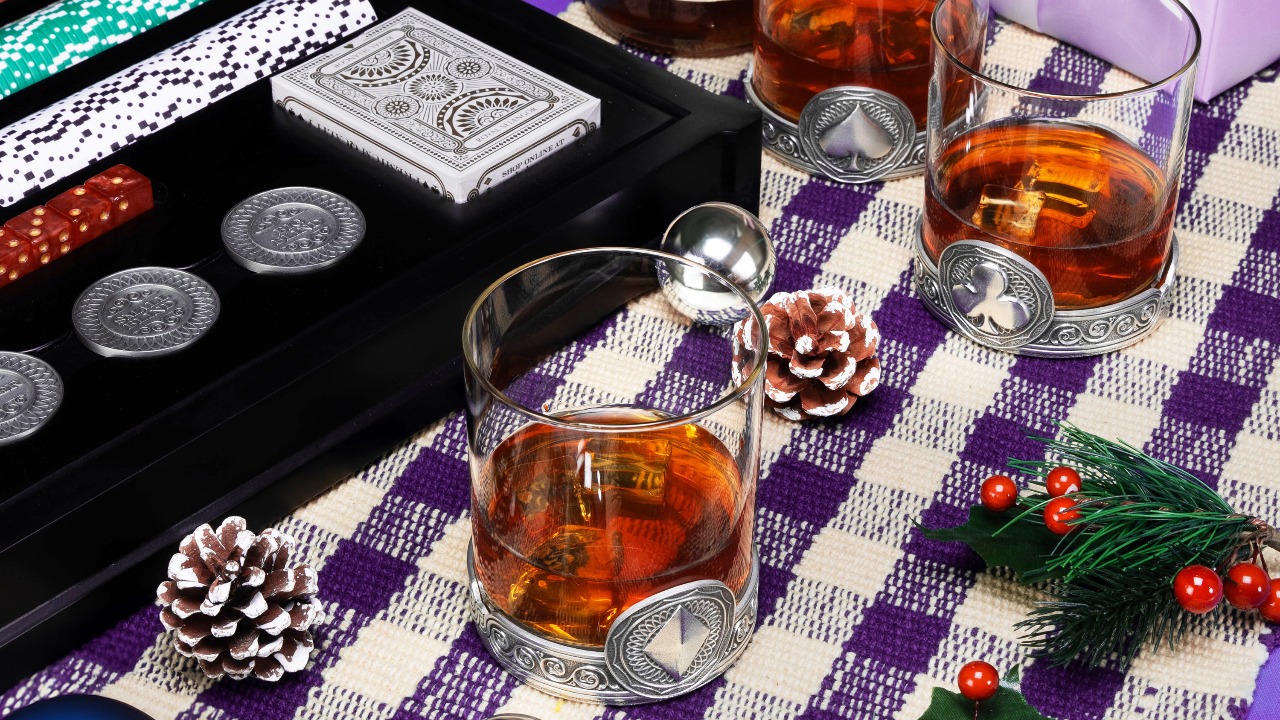 Royal Selangor presents a selection of holiday gifts for a truly magical holiday season. Perfect for capturing treasured moments, Royal Selangor's festive collection features photo frames of several designs from classic to exotic styles. Other highlighted items include a Domaine Martini Glass Pair and a Vienna Wine Glass, an Ace collection for the card-playing enthusiast and a magical assortment of childhood fantasies for the joy of the little ones. From decorative vases to unique sculptures of symbolic value, there's a lot more to offer from the timeless beauty of Royal Selangor's festive collection.
---
Girard-Perregaux's Neo Constant Escapement Reveals The Art Of Timekeeping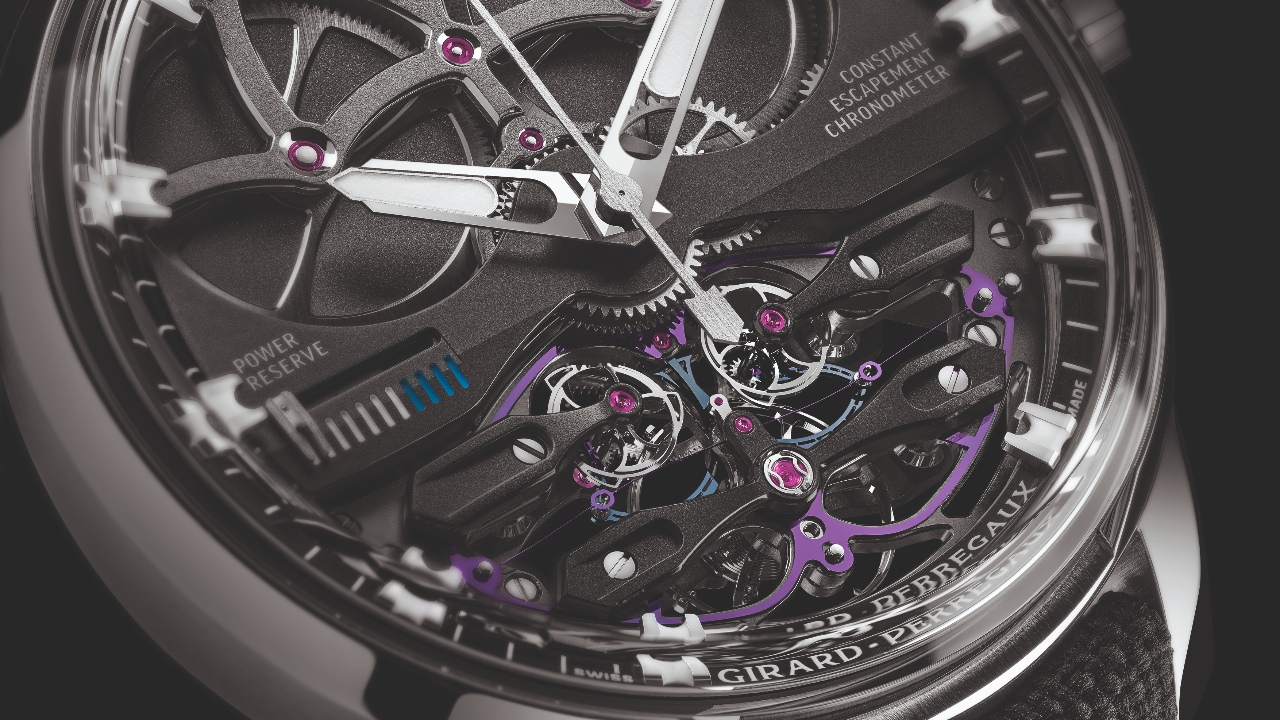 Girard-Perregaux's Neo Constant Escapement is a timepiece that combines cutting-edge technology with a rich history of horology innovation. This timepiece is the latest evolution of the Constant Escapement, which won the prestigious Aiguille d'Or award in 2013. It continues the legacy of Constant Girard, a 19th-century watchmaker known for his precision and aesthetic designs. Unlike traditional methods, this timepiece uses a silicium blade to maintain uniform balance wheel amplitude regardless of the energy stored in the barrel––this results in exceptional rate stability and chronometric performance. The dial, visible through a sapphire crystal box, features luminescent hour markers, a central sweeping seconds hand, and dauphine-style hands. Its symmetrical design and modern execution draw inspiration from the brand's rich heritage of the three bridges and octagonal bezels. Crafted from Grade 5 titanium, the 45mm case is both light and strong, showcasing a liner power reserve indicator along with an intricate motion that works underneath. This limited edition model is set to hit authorized retailers in January 2024, retailing at RM427,500.