In our weekly series, we bring you the latest in luxury news from around the world. This week's highlights: Tesla launches its flagship experience centre in Malaysia, Frida Kahlo's legacy blossoms in the Dior Cruise 2024 collection, VistaJet's first wellness programme on air strives to reduce jetlag and rejuvenate fliers, and more. 
Frida Kahlo's Legacy Blossoms In Dior Cruise 2024 Collection
The Dior Cruise 2024 collection unfolded in a constellation of emotions inspired by the heart and soul of Mexico. At the core of this collection lies the indomitable spirit of Mexican painter Frida Kahlo. Creative Director Maria Grazia Chiuri, inspired by Kahlo's distinctive style, incorporated men's three-piece suits into the collection as a tribute to her. These suits coexist with traditional Tehuana customs, where full skirts are paired with huipil tunics. The collection brings Kahlo's legacy to life with the help of local Mexican artisans who have lent their expertise in crafting embroideries, enhancing the beauty of fragility with cotton, hemp and silk lace. The imagery of butterflies is a recurring motif in this collection, seen in prints, jacquards, and even in its Toile de Jouy, which showcases Mexican flora and fauna alongside parrots, monkeys and strelitzias that echoes the essence of Kahlo's paintings.
---
Tesla Model 3 Arrives In Malaysia With Its First Flagship Experience Centre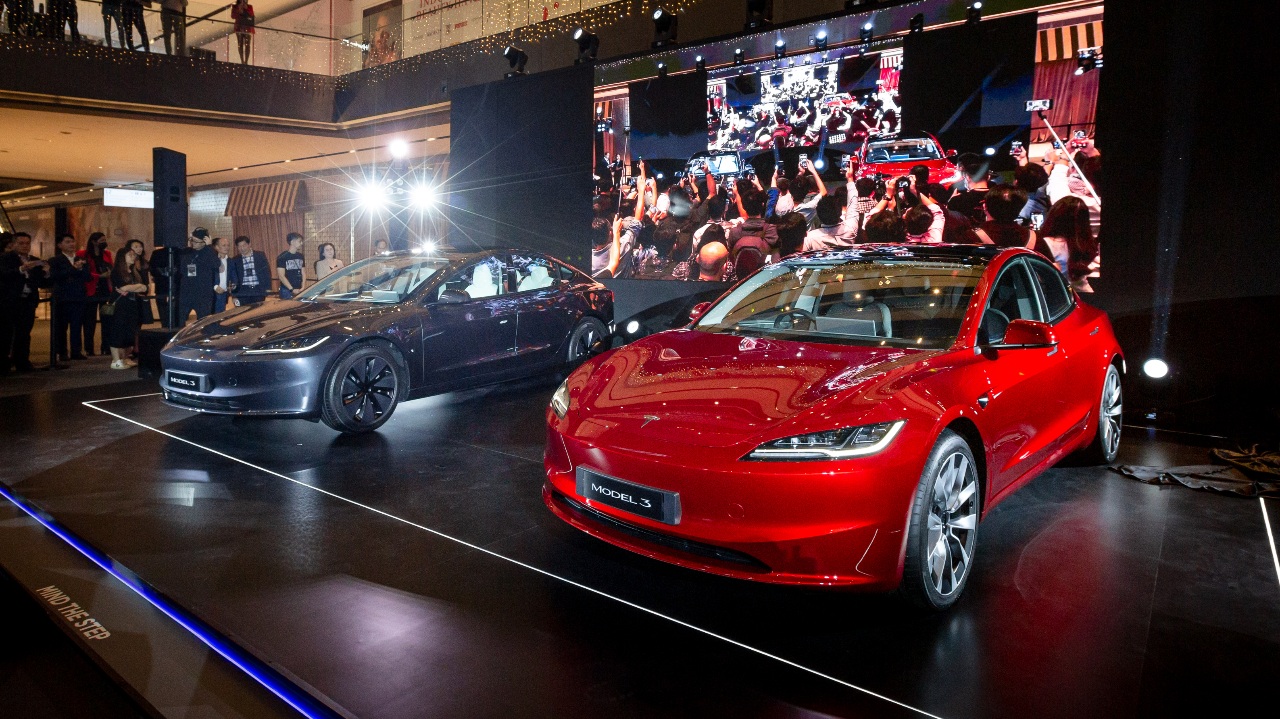 Tesla has officially launched the new Model 3 in Malaysia with two new colour options, stealth grey and ultra red. The brand is exhibiting these models in Pavilion Damansara Heights alongside the debut of the country's first Tesla flagship experience centre. Starting at RM189,000, the Model 3 is the world's leading electric sedan, with both rear-wheel drive and long-range versions. Boasting enhanced exterior styling for maximum aerodynamics, the Model 3 accelerates from 0 to 100km/h in just 4.4 seconds and offers a single-charge range of up to 629km (WLTP). The cabin introduces new features such as ambient lighting, an advanced sound system, ventilated seats, an 8-inch second-row display, a redesigned centre console, and new wheel options. Tesla has also recently opened its second supercharging station at Sunway Big Box in Johor, in addition to two stations at Pavilion Kuala Lumpur. With Tesla supercharging, the Model 3 can achieve a charge of up to 282km in just 15 minutes. More charging stations with be added at Pavilion Damansara Heights.
---
VistaJet's First Wellness Programme On Air Strives To Reduce Jetlag And Rejuvenate Fliers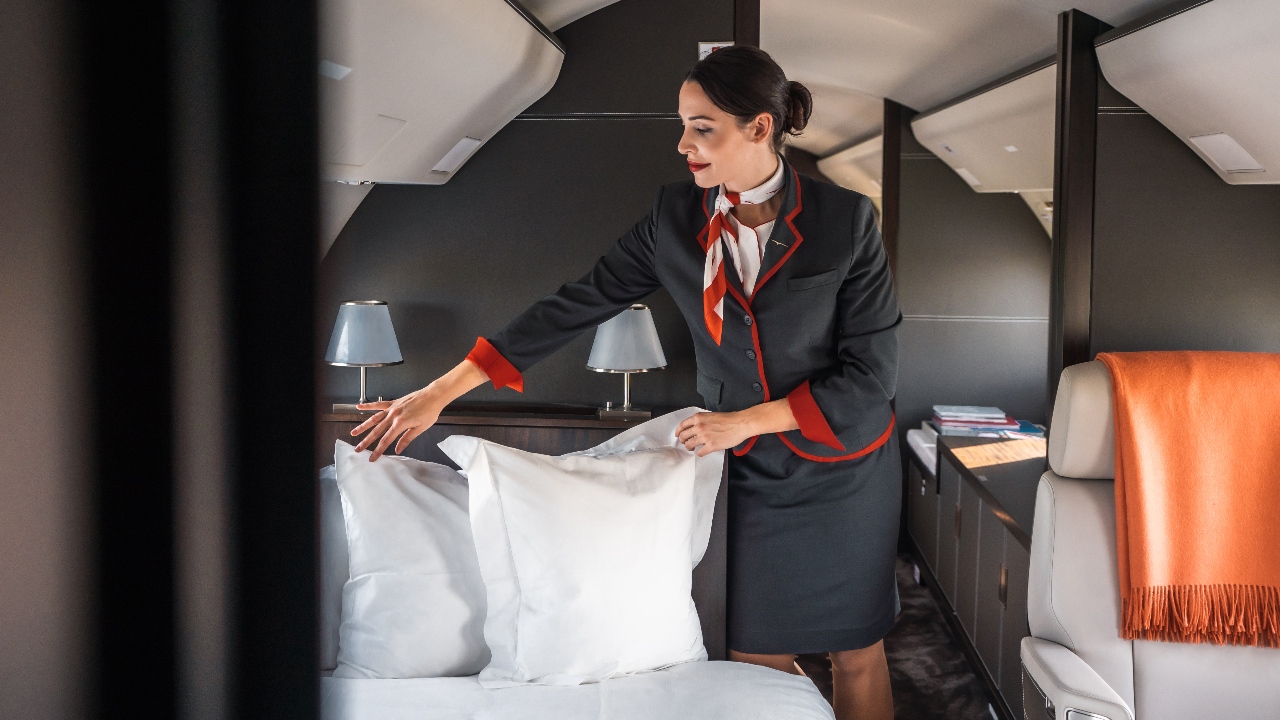 Global business aviation company VistaJet is introducing a unique VistaJet Wellness program. The onboard program provides a series of pre-, post- and in-flight services that include consultations with a nutritionist (pre-flight), ergonomic seating to assist posture and daylight simulation to sync to destination time zones (in-flight), wellness guides by leading physician Dr Jordan Shlain (post-flight), and more. On top of that, VistaJet offers access to some of the most diverse wellness destinations, spanning four continents and more than 20 disciplines. From cold water therapies in Sweden to spiritual expeditions in Nepal, these exclusive offerings are now available to VistaJet members to enjoy health and wellness experiences around the world.
---
Conrad Singapore Orchard Is Now Open For Guest Reservations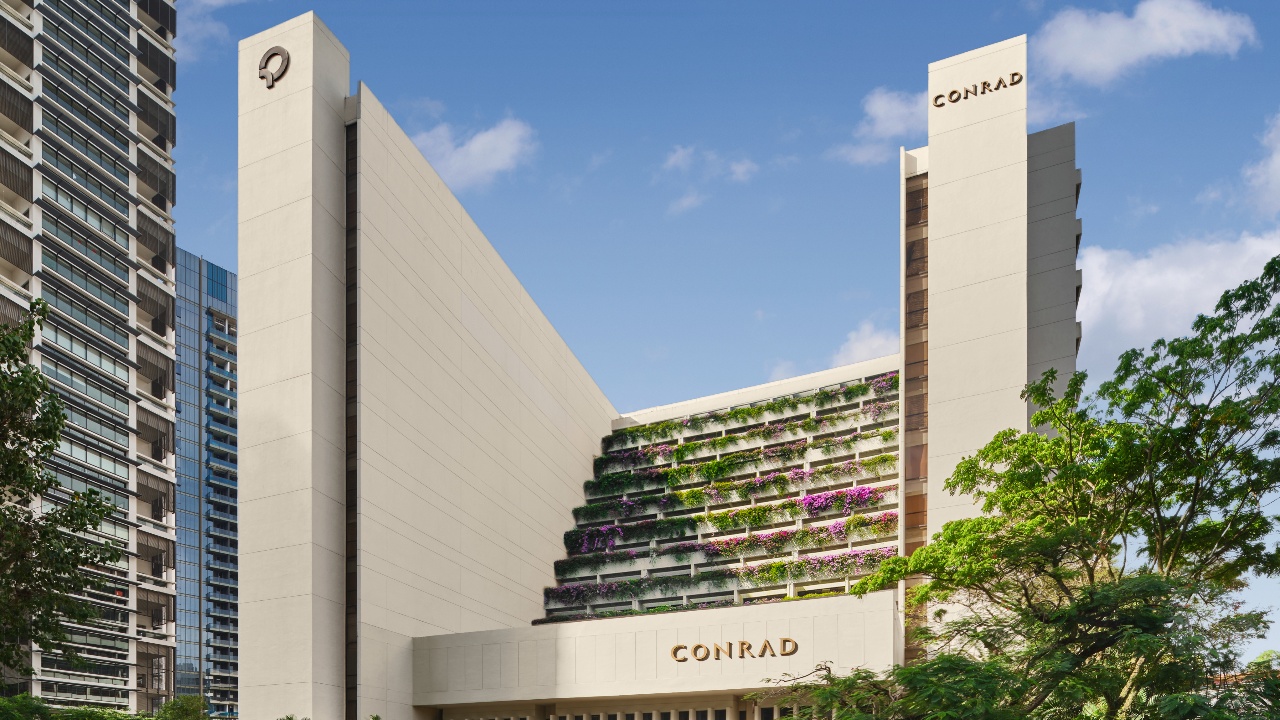 Following extensive refurbishments, Conrad Singapore Orchard will be unveiling a new conscientious luxury experience. The hotel features 445 rooms, including 46 suites with spacious double terraces, but what makes Conrad Singapore Orchard stand out in the heart of downtown is its bold architecture, originally envisioned by renowned American architect John Portman. Prominent sculptures are also seen all throughout the hotel, including Stephanie Scuris' welcoming Harmony Fountain and Michio Ihara's dazzling Singapore Shower. Upholding the city's reputation as a world-class culinary destination, the hotel offers an award-winning collection of culinary selections. For instance, the Michelin-starred Summer Palace will soon be unveiled in the first quarter of 2024. A tea lounge is also available for afternoon tea and for those looking to extend their evening further into the night, not one but two bars are open for enjoyment. Conrad Singapore Orchard is now accepting guest stays beginning 1 January 2024.
---
Bulgari Introduces The New Bulgari Cabochon Collection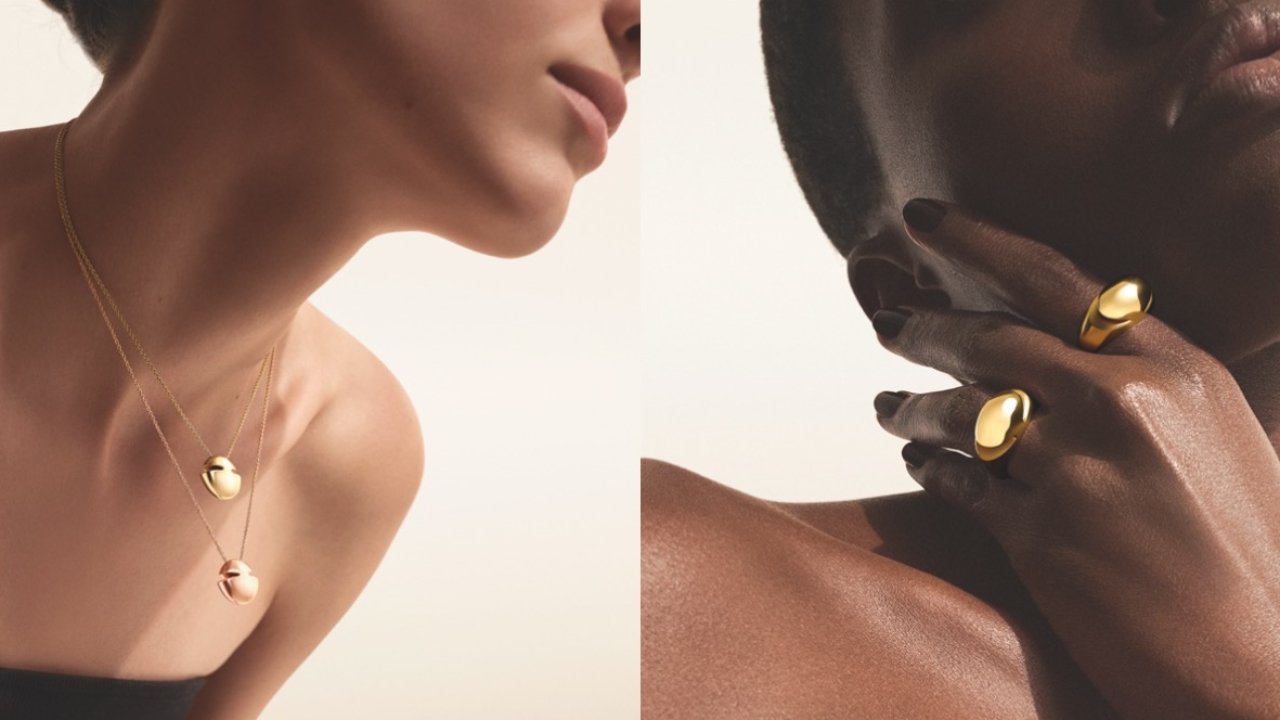 Among one of Bulgari's most iconic aesthetic signatures is the cabochon cut, a technique that gives gemstones a polished and rounded surface. Drawing upon that inspiration, Bulgari introduces its latest jewellery collection, Bulgari Cabochon. Bridging heritage and contemporaneity, the Roman Maison's newest collection is centred around the organic purity of gold through the art of mastering the matter. The Bulgari Cabochon is a tribute to the Roman Empire when ancient Rome emphasised the goldsmithing tradition and jewellers favoured polished cuts. The collection features a new Bulgari Cabochon ring and pendant necklace that are both available in 18-carat yellow and rose gold versions. A message of eternal love and happiness as well as a symbol of culture and timeless modernity, the Bulgari Cabochon creations are versatile and perfect for everyday wear.
---
Mandarin Oriental Kuala Lumpur's Mind & Body Studio Welcomes New Wellness Practitioners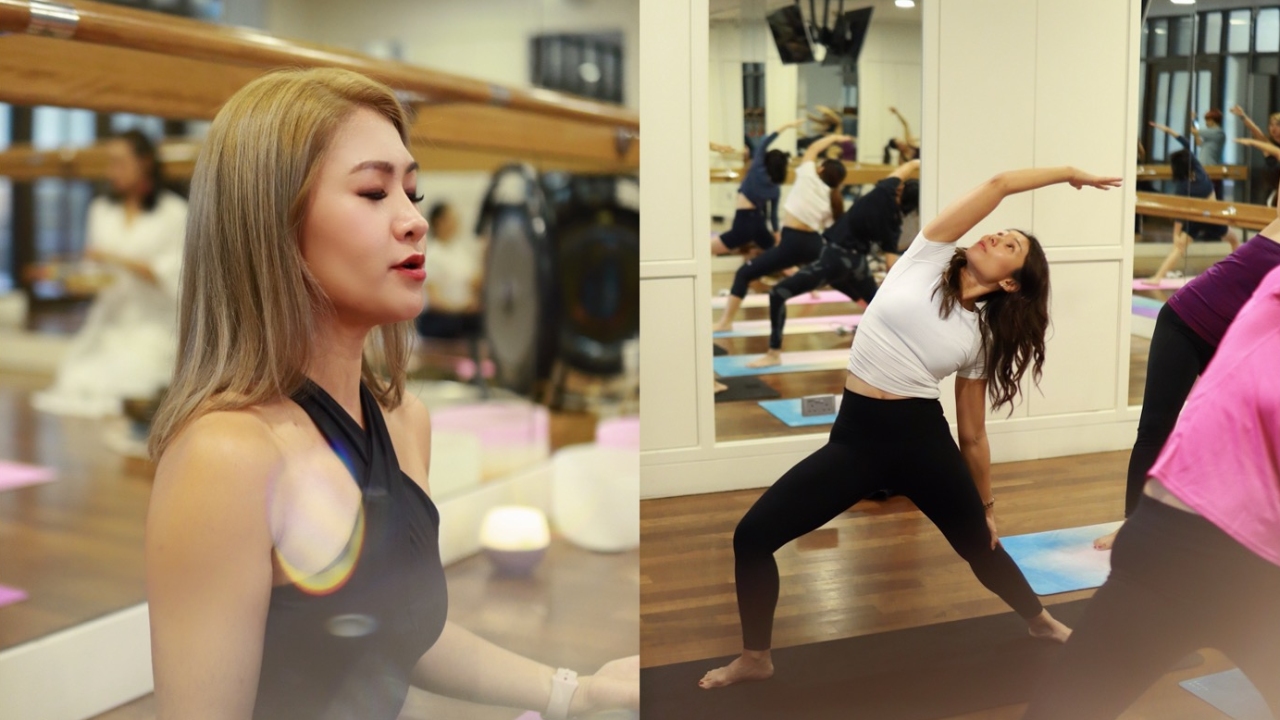 Housing a dedicated wellness sanctuary, the Mind & Body studio welcomes three distinguished practitioners on the third floor of Mandarin Oriental, Kuala Lumpur. Certified yoga instructor Annie Wong brings a decade of expertise to her one-on-one yoga sessions, with classes available exclusively for hotel guests and lifestyle members every Tuesday from 6pm to 7pm. Private sessions with Wong are tailored to individual needs, priced at RM500 nett, and couple sessions at RM650 nett. Trained sound therapist Lilian Po harnesses the therapeutic power of sound using Tibetan singing bowls, crystal bowls, and tuning forks to promote relaxation and emotional release. Specialising in addressing concerns such as anxiety, depression, insomnia, and chronic pain, Po offers private sound therapy sessions at RM500 nett, and couple sessions at RM800 nett. Certified pilates instructor and personal trainer Siu Lim shares her passion for pilates, offering sessions tailored to weight loss, improved posture, and self-confidence. Lim offers individual private pilates classes at RM500 nett, and couple sessions at RM650 nett, with an additional RM150 nett for extra participants. Advanced reservations are recommended for all classes.