Any private flier who has been watching the sector since the start of the pandemic has seen the meteoric rise of Wheels Up. It became the third-largest business aviation firm in less than 10 years and arguably the best-known brand behind NetJets. Wheels Up climaxed its upsurge with a 2021 IPO that valued the company at RM9.8 billion and raised RM3.04 billion.
Eight consecutive quarters of heavy losses brought it back to earth. Founder Kenny Dichter left the company last May as chairman and CEO, along with hand-picked board members, at the same time that many Wheels Up clients headed for the exits. Some pundits were quick to forecast bankruptcy.
"The reports of my death are greatly exaggerated," Mark Twain wrote after reading his obituary. That may be the case for Wheels Up, but not by much. The charter and jet-card provider saw sales drop by RM470 million in the first quarter of 2023, RM750 million in the second, and RM467 million in the third, according to last week's third-quarter financial report. Other Q3 takeaways: Active members dropped 15 per cent in the last year, and live flight legs were down 21 per cent.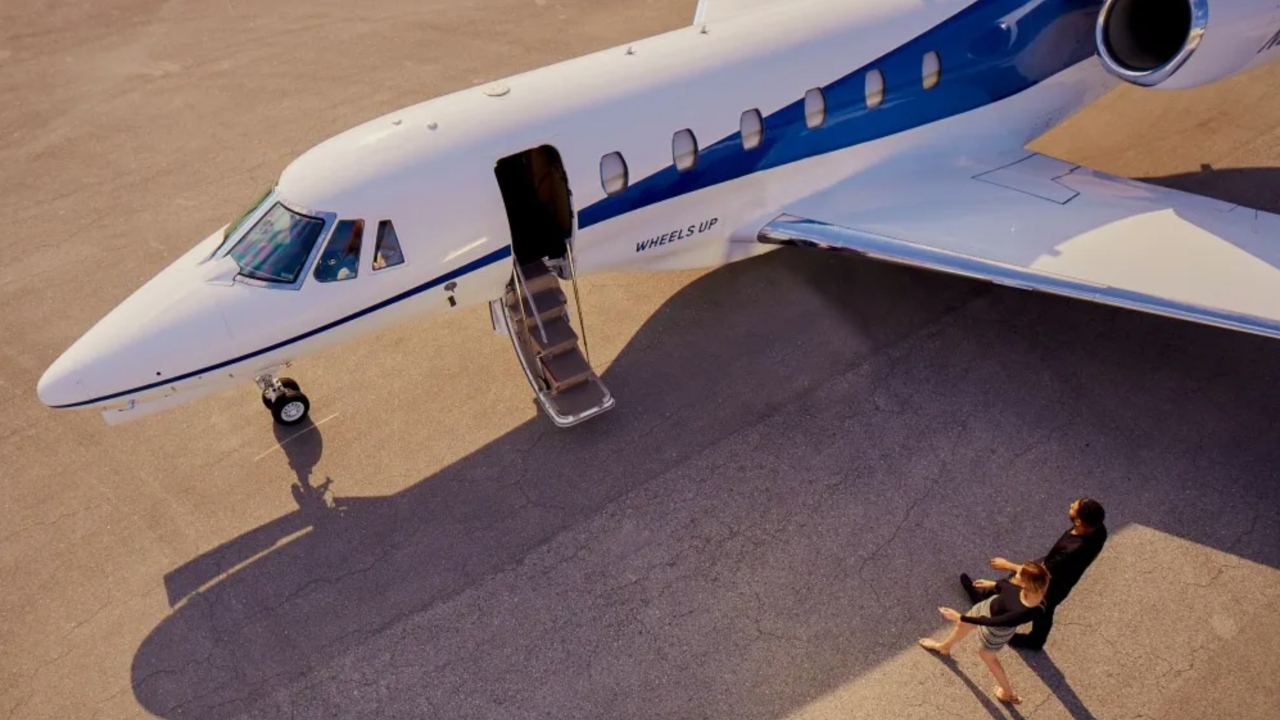 But there was one glimmer: EBITDA narrowed to an RM86.4 million loss in the third quarter, compared to RM211 million a year ago. "This is the best EBITDA and financial performance we've had for a couple of years," Todd Smith, Wheels Up's chief financial officer, tells Robb Report. "We're getting to the point where we have some positive proof points to back up the strategies we're taking. We expect those to accelerate as we go into 2024."
Smith, a veteran CFO of multiple divisions of GE, assumed the role of interim CEO following Dichter's departure in May, while other private aviation leaders, including those of its major shareholder Delta Airlines, assumed control of the board.
Since then, Wheels Up sold off its aircraft management business to Airshare, redrew its primary service area to exclude non-profitable areas of the Midwest and Pacific Northwest from capped hourly rates and went through two rounds of layoffs. It also condensed its six operating certificates to three. "We're getting more efficient in our overall infrastructure," says Smith, noting the company plans to eventually operate under just one certificate.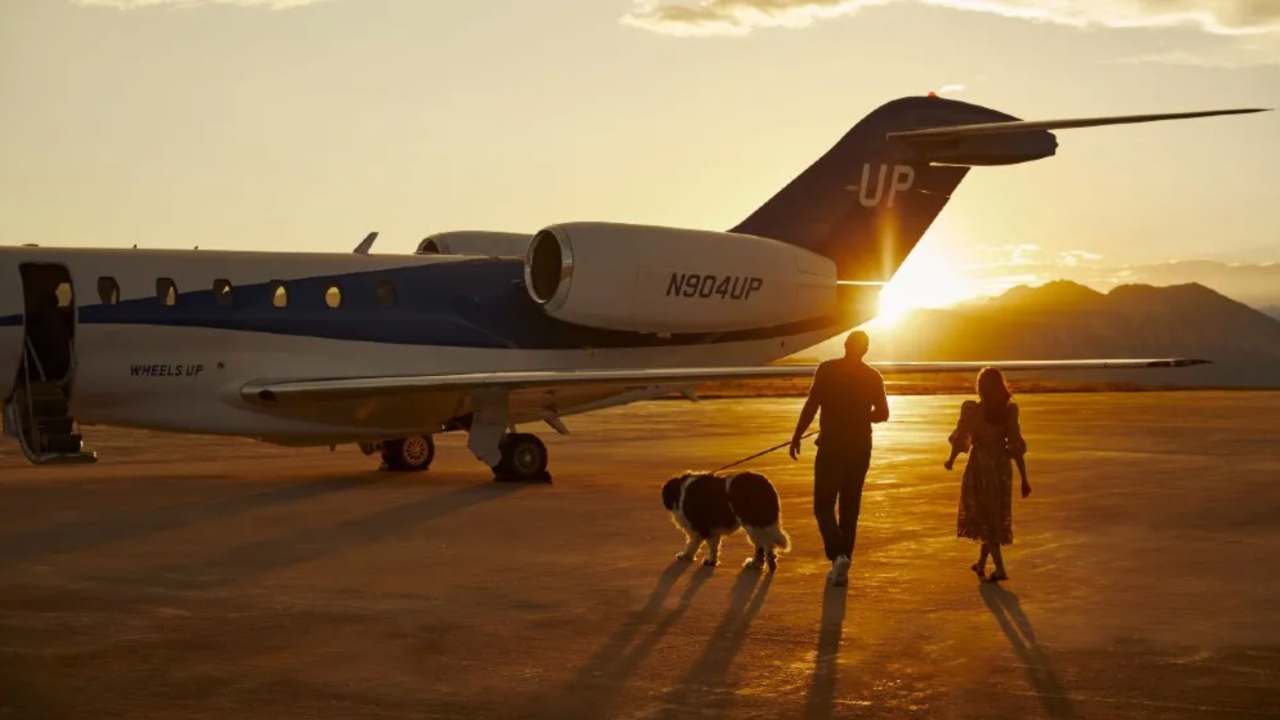 In September, Wheels Up announced the appointment of George Mattson as CEO, along with a cash infusion of RM2.1 billion by Delta, Cox Enterprises, and CK Wheels, owned by Knighthead Capital Management and Certares Management. On November 16, it received an additional RM190-million term loan facility from Kore Capital. Mattson, who sat on the board of Delta Airlines for 11 years during its own turnaround, also announced Delta-aligned corporate programs designed to bring the company back to profitability.
After launching Wheels Up in 2013, Dichter publicly said he wanted to build a billion-dollar company in 10 years, with 10,000 members. He focused on internal growth and brand recognition, spending heavily on marketing and celebrity endorsements, as well as acquisitions.
"He did it," says Doug Gollan, editor of PrivateJetCardComparisons.com and a frequent contributor to Forbes.com on business aviation. "It's that scale and brand recognition that was interesting to Delta."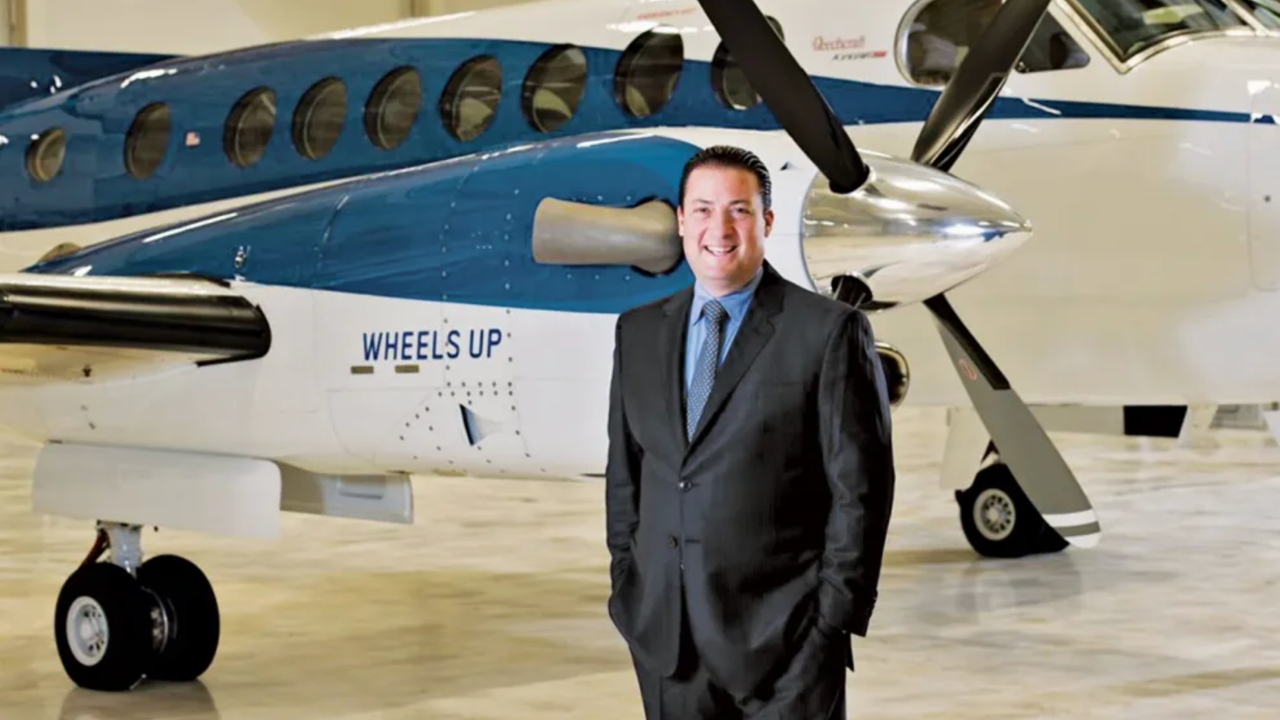 To fuel growth, Wheels Up acquired six air providers during the pandemic. But trying to merge six companies during arguably the most chaotic and unprecedented growth period for private aviation caused Wheels Up to flounder, with clients complaining of dropped flights and missed schedules, on top of the quarterly losses.
The new team will "focus on operational reliability and consistency—we want to become the best-run private aviation company in the world," says Mattson. He points to Wheels Up's most recent 99 per cent flight-completions rate, along with 90 per cent of flights departing within 60 minutes of the original schedule, as two markers of a nascent turnaround.
Gollan says after releasing those numbers—an unusual move among air firms, typically cagey with statistics—two chief executives of competitive companies approached him. "They asked if I thought the numbers were real," he says. "The basic context was they thought they were pretty good and hard to get much higher. They were also surprised since those numbers didn't match Wheels Up's industry perception."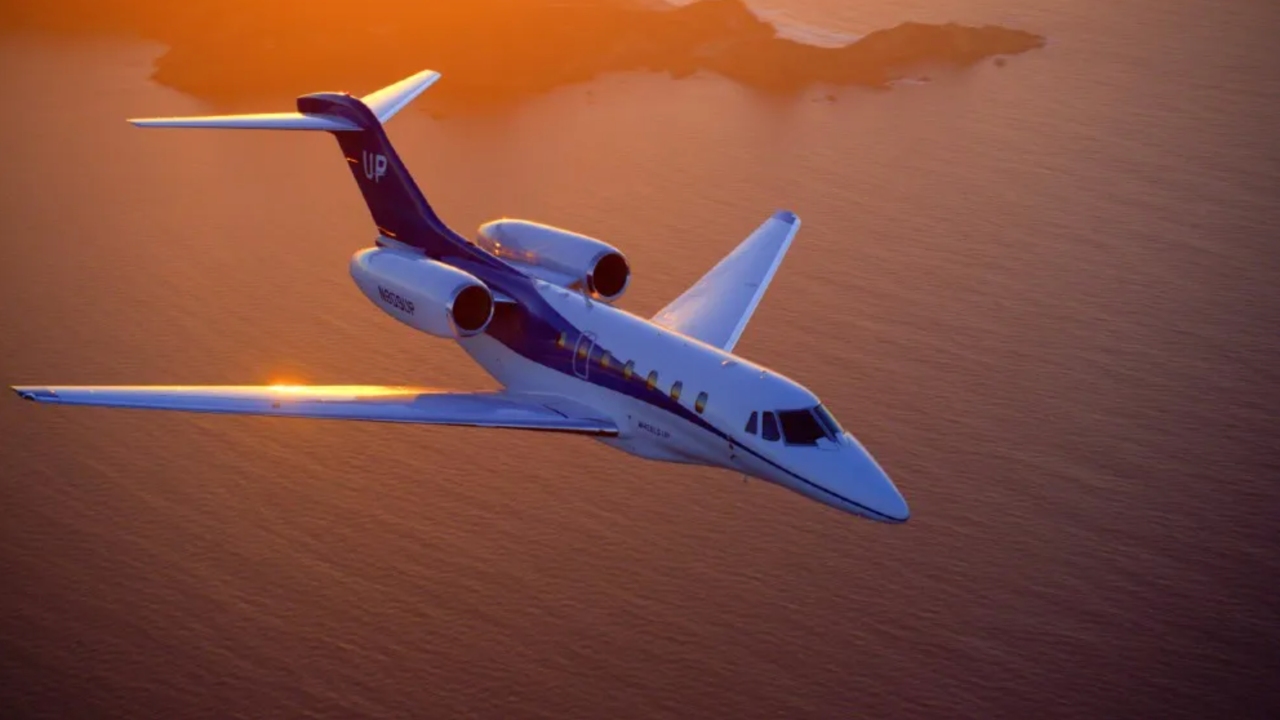 Gollan likens Wheels Up to a sports team "coming off two very tough seasons."
Wheels Up is also leaning heavily into its relationship with Delta, creating a program for corporate clients that would focus on mid-week travel, while leisure travelers would continue to fill the aircraft on weekends. "Private and commercial aviation have existed in two different worlds," says Mattson, who has been meeting with Fortune 500 corporations, touting the advantages he sees by mixing private jets with Delta's commercial network. "They've never really tried to integrate or cross. We're trying to promote flexibility across fleet types to fit in with usage."
Wheels Up's client base is 85 per cent leisure clients, a number Mattson wants to remake by tapping into Delta's network of 45,000 corporate customers. "Two years from now, I think the mix will be 60/40 leisure and corporate, or even 50/50," says Mattson. "You need to keep your planes flying every day to make money. And if you have customers flying only on weekends, it's hard to make that math work."
The fleet will change as its customer base transitions, with more midsized or super midsized business jets. "The turboprop component of our fleet is important, but we have a lot more jets, and the mix will change in favour of larger aircraft," says Mattson. Wheels Up is also allowing members to use funds for both its flights and Delta's and its air partners' fleets, with European connections via its U.K. subsidiary Air Partner.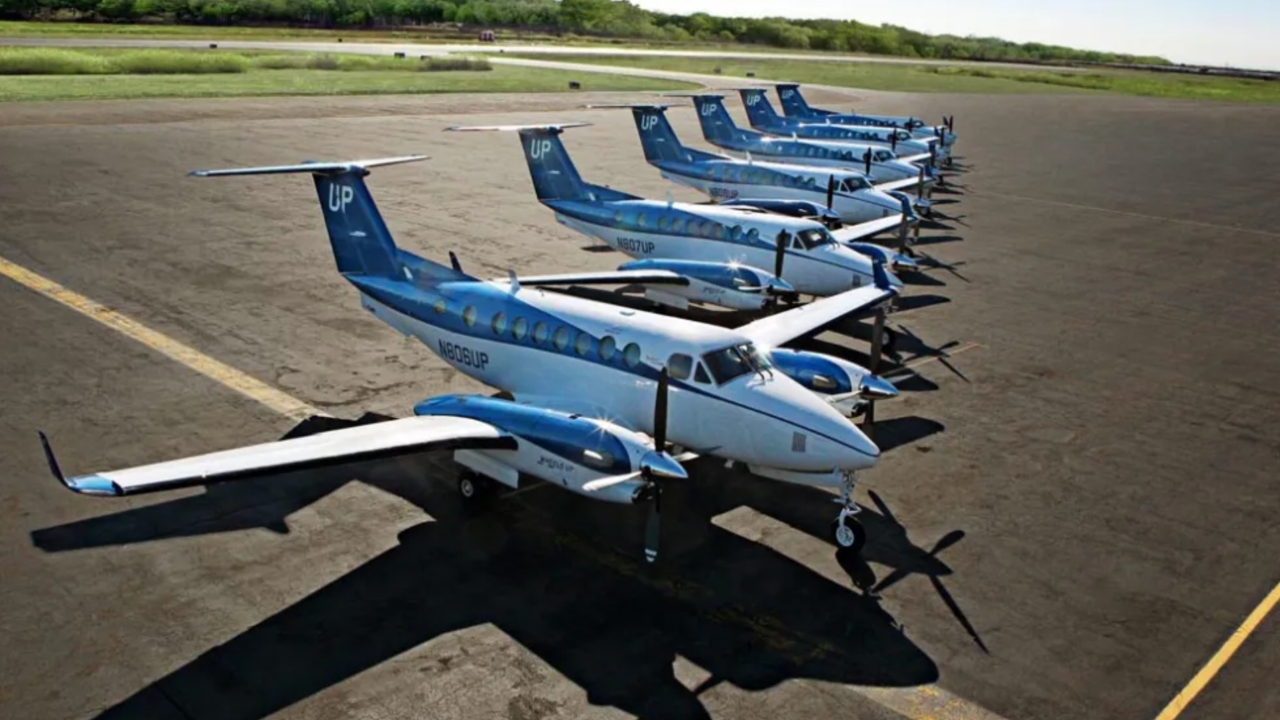 The decision to reduce its guaranteed-program pricing areas by 20 per cent means lost sales and memberships in the short term. "But we're very much focused on profitable growth for the long term, instead of just inflating the top line for growth's sake," says Smith. "And we've retained 80 per cent of our guaranteed-pricing network across the U.S.."
"Industrywide, guaranteed program prices are up 24 per cent since 2020," notes Gollan. "Wheels Up also has a significant price advantage over most other guaranteed programs for transcontinental flying."
Even after shedding 90 aircraft under the sale to Airshare, Wheels Up has the fourth- or fifth-largest fleet in the country. "If they can bring in some of Delta's corporate clients or promote private flying via Delta's platforms such as the Olympics, that's good for the industry," says Gollan.
Other good news for Wheels Up: The economic headwinds facing most consumers seem to be bypassing private aviation. A survey of Gollan's members shows most plan to increase their flight hours slightly this year. WingX, which tracks global flights of business jets, says the U.S. is down 2 per cent so far this month compared to last year, while competitor Argus predicts November will be up 0.7 per cent over November 2022.
But with Wheels Up continuing to bleed red ink, it's clear the 2.0 version has a long way to go before reaching profitability. "There are a lot of positives," says Gollan about Wheels Up's initiatives. "But as they say in sports, It's not what they write in the preseason. It's what happens when you hit the field."
---