There's nothing stronger than a mother's love. Show how much the First Lady of the house means to you this Mother's Day with these five gift ideas that will make mum smile.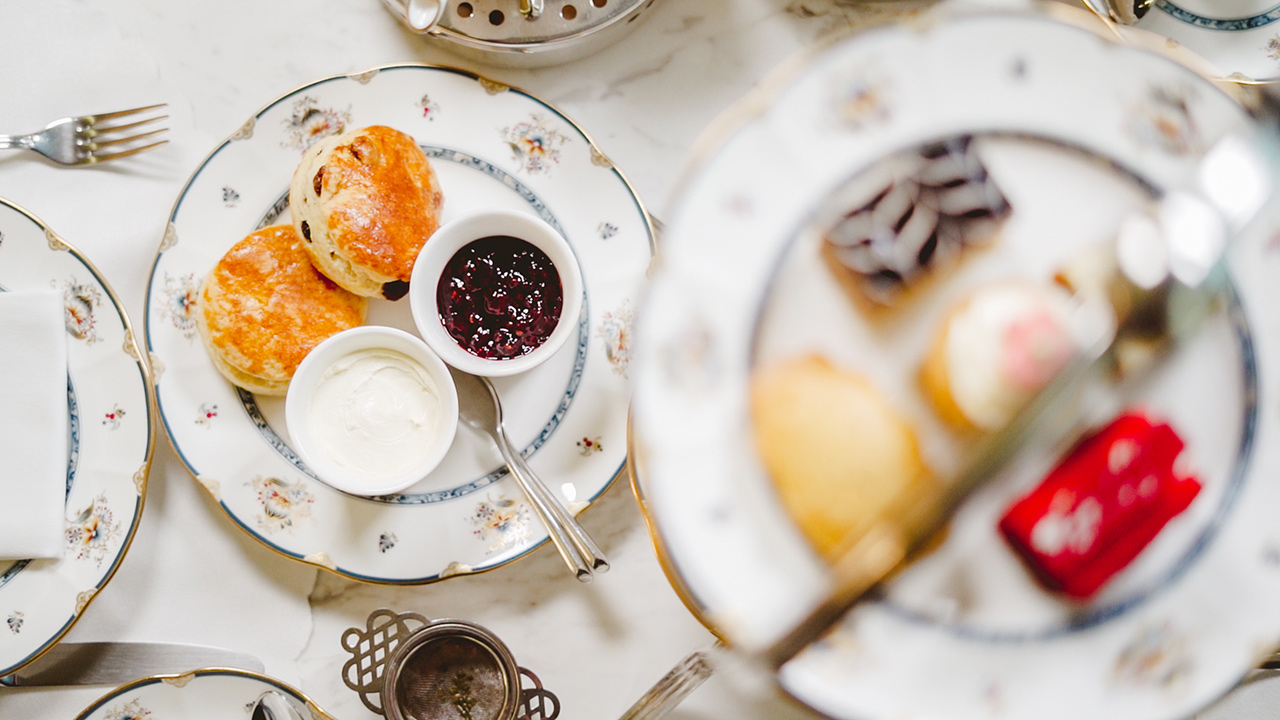 Deliver a luxurious afternoon hotel tea set to her
Ask mum to take a break this May 10th and spend a leisurely midday with afternoon tea prepared by one of KL's finest hotels – The Ritz-Carlton, Kuala Lumpur. The hotel's afternoon tea gift set (RM160) will be delivered on Mother's Day between 11 am to 2 pm, featuring a selection of classics the likes of vegetable quiche, chicken pie, butter and raisin scones, finger sandwiches, miniature mille-feuille, cheesecake, vanilla eclair, and more.
To place an order for, email [email protected] or WhatsApp 018-3063188.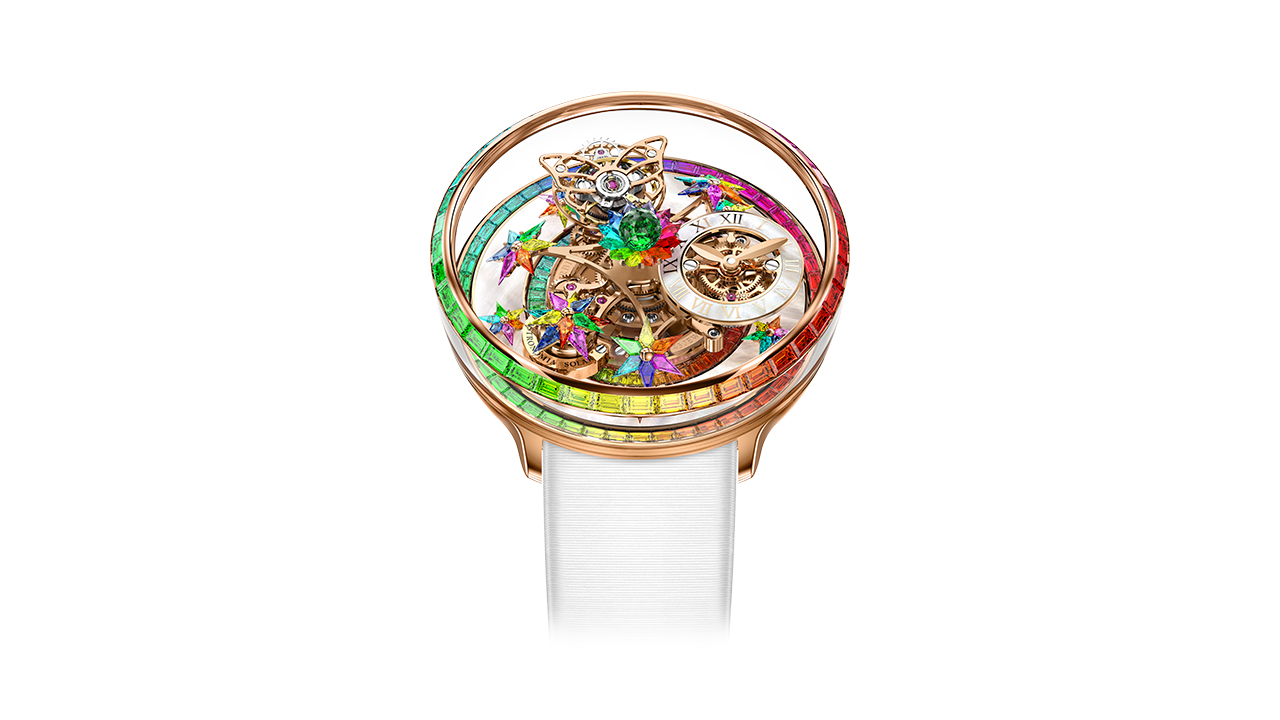 Put a rainbow on her wrist
To ensure the limited-to-101-pieces Fleurs De Jardin Rainbow (RM1,651,200) accurately captured a rainbow's majesty, Jacob & Co used 40 rainbow sapphires on the watch's 42.5mm 18k rose gold bezel and 48 more rainbow sapphires on the inner ring. Sitting on top of the movement is a beautiful green, 288-facet Jacob-cut Tsavorite, while the frame carrying 11 flowers with kite-shaped multicoloured sapphires, the flying tourbillon and the time display rotating clockwise once around the dial in ten minutes. The case shines in 18k rose gold, while the dial is made from Mother of Peal and titanium PVD rose gold.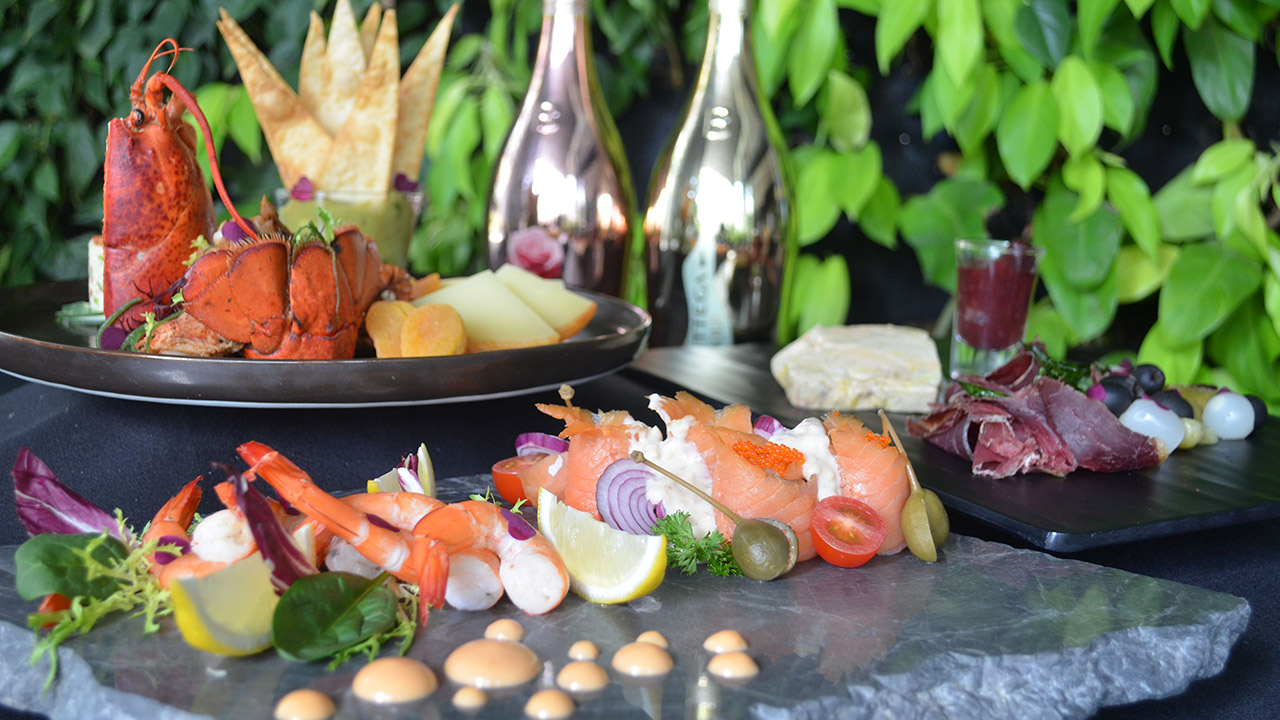 Treat mum and the family to an extravagant lunch
EQ's restaurants Nipah and Sabayon are offering a Celebrate All Mothers menu promo available for takeaway and delivery on 10 May 10 from 9 am to 12 pm. For something light and made to share, there's the garden brunch box (RM88) with the works – Danish pastries, croissants, baguette, prawn cocktail, a cheese platter and more. You can also build your own lunch feast for the family from Sabayon's à la carte menu with international dishes, with highlights including duck rillette, wagyu beef, ayam percik, braised beef herb gnocchi and a miso-marinated rack of lamb.
Cook her the Shanghainese cherry blossom dumplings
If you're a skilled cook, you could show mum how much you love her with these artisanal dumplings from The Middle House's Sui Tang Li restaurant in Shanghai. These dumplings aren't just beautiful to look at they're also healthy, packing a nutritious mix of beetroot, asparagus, mushrooms, winter bamboo shoots, shrimp and egg.
What you need:
Wheat starch – 60g
Corn starch – 60g
Beetroot – 50g
Asparagus – 30g
Winter bamboo shoots – 30g
Mushroom – 30g
Shrimp – 300g
Egg – 3
Lard oil – 40g
How to make it:
Watch the video tutorial here.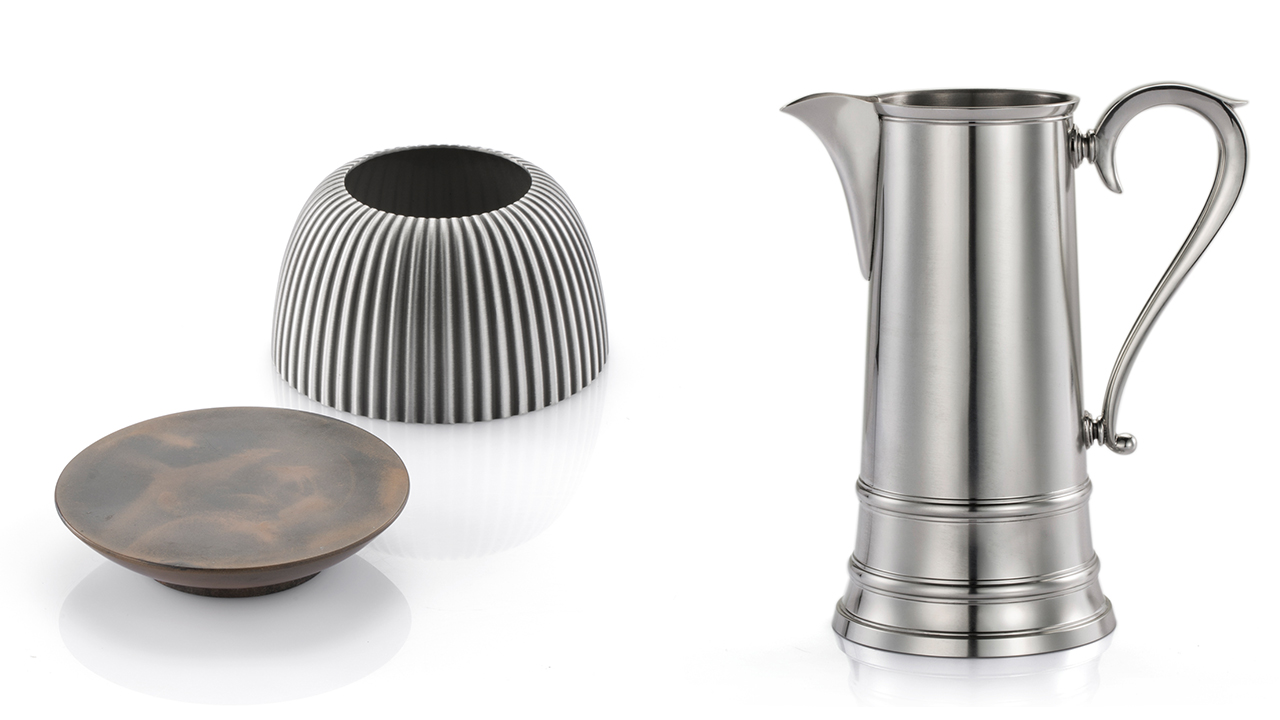 Upgrade her kitchenware
There's a wide assortment of practical and decorative gifts to be found in Royal Selangor's Mother's Day collection. There's the tactile fluting, voluptuous Savoy container (RM290) to store either food, flower or small items from the Savoy collection, a dedicated range created in homage to the iconic art deco London hotel. There's the elegantly tapered spire flagon Hartford Jug – Liberty (RM900), a handsome decanter for wine, juice or water which will bring quiet dignity to the table. If mum knows her highland single malts from her smoky Islay whiskies, there's the handsome Hexagon whisky decanter (RM690) to go alongside a matching pair of Hexagon whisky tumblers (RM290).