Take a seat in a Great Dane's design classic

Amid the nondescript modernity of the Radisson Blu Royal Hotel in Copenhagen is a single room, room 606. Like a fossil in bedrock, this room is a perfectly preserved specimen of a time past.
That time would be July 1960, when the hotel – then known as the SAS Royal Hotel – opened its door as the world's first design hotel. The minimalist exterior design of two boxes, one horizontal and one vertical, may look dated now but it was revolutionary in its day. But what was more revolutionary was what was inside.
The SAS Royal is the magnum opus of the great Danish designer Arne Jacobsen, possibly the most famous Danish designer of all, exemplifying the distinct minimalism that has come to define Danish, if not all of Scandinavian design. This project was Jacobsen's gesamtkunstwerk (total artwork), with him influencing the design of everything, from the cutlery to the car park, to the curtains to the manager's private apartment on the top floor. More importantly, taking pride of place in Room 606, this was where Jacobsen unveiled two of his most timeless designs – the Egg Chair and the Swan Chair.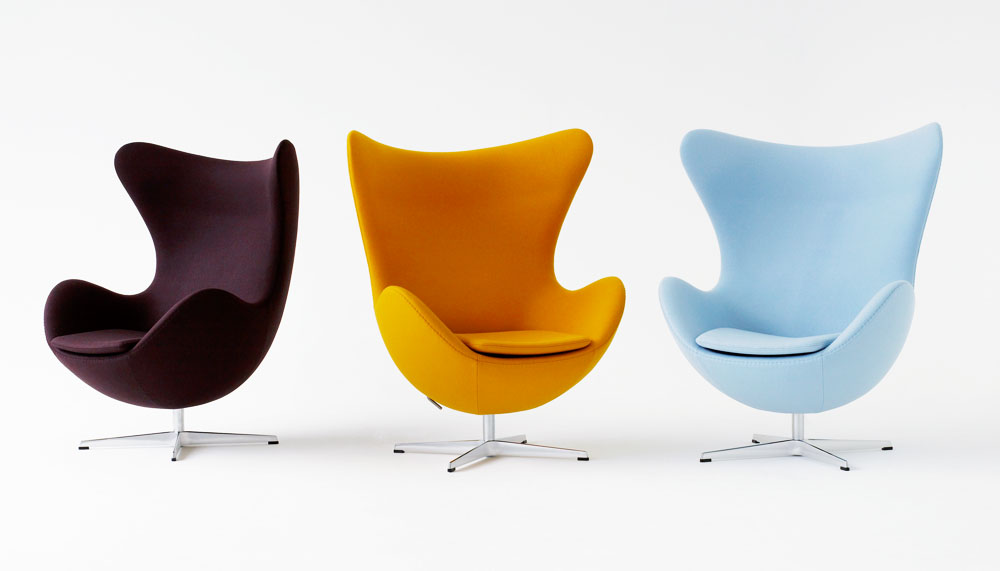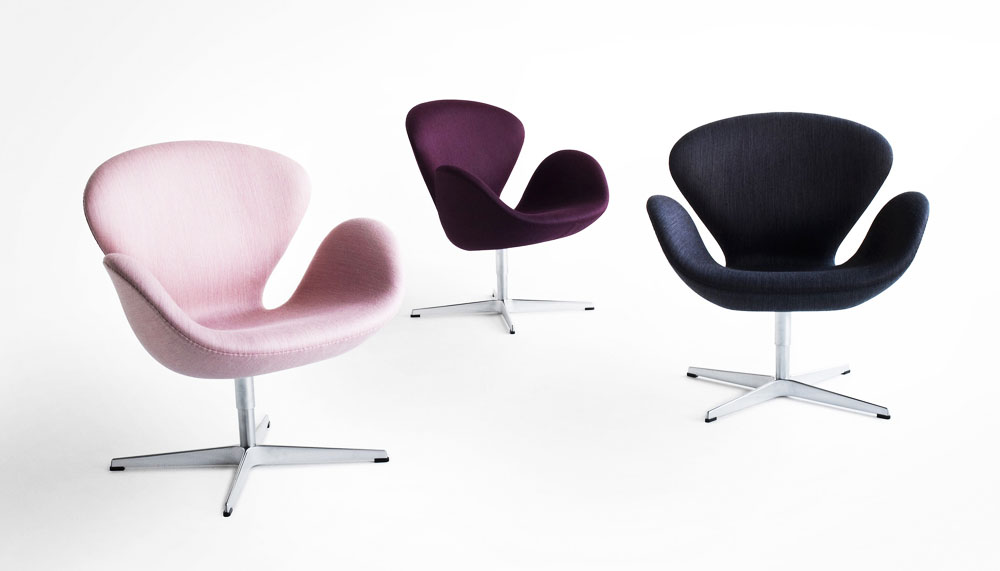 Instantly recognisable, and infinitely purloined design-wise, the Egg and the Swan were also innovative, containing no straight lines. Allegedly inspired by Finnish design maestro Eero Saarinen's own Egg Chair, Jacobsen's Egg evokes the same ovate-like comfort, ensconcing the person is a sheltering, comforting embrace. The smaller Swan is similar in feel, though more abstract. Looking either like a three-dimensional amoeba or a poker card club suit given structural form, it is created from a moulded shell on an aluminium swivel base, just like the Egg. Originally upholstered in turquoise, both chairs can now be found in a myriad of colours.
Or at least the Swan can. In constant production by the Republic of Fritz Hansen since it was first designed, Swans can be found in a rainbow of colours, and in a variety of upholstery as well. Tracking down an Egg is trickier; also produced by Fritz Hansen, the chair has only be re-issued a handful of times since, the most recent being a run of 999 to celebrate its 50th anniversary – available in dark blue canvas upholstery in Malaysia from XTRA Furniture at RM28,695. Any Swan or Egg by Fritz Hansen comes with a unique serial number to distinguish it from unauthorised facsimiles.
Which came first? The Swan or the Egg? Only Jacobsen, who passed away in 1971, knows. Not that it matters. Their status as design classics are in no doubt. And though you can find (and buy) them for your own pleasure, the best place to enjoy them is where it all began: at the (former) SAS Royal Hotel. Take the bags to Room 606, please. Thank you.