Arne Jacobsen's iconic design gets a few new colours
Designed in 1955 by Danish designer Arne Jacobsen, the Series 7 is a chair that has stood the test of time. Over the 60 years that the gently curved stackable chair has been in existence, it has become the most sold chair design in the catalogue of the Republic of Fritz Hansen, and possibly the most sold stackable chair in design history. The shape of the pressure-moulded veneer chair is a culmination of the lamination technique, a technique perfect by Søren C. Hansen, the grandson of Fritz Hansen.
To celebrate six decades of the Series 7, Fritz Hansen asked Danish artist Tal R to pick nine new colours for the Series 7, in testament to the artist's flair for colour.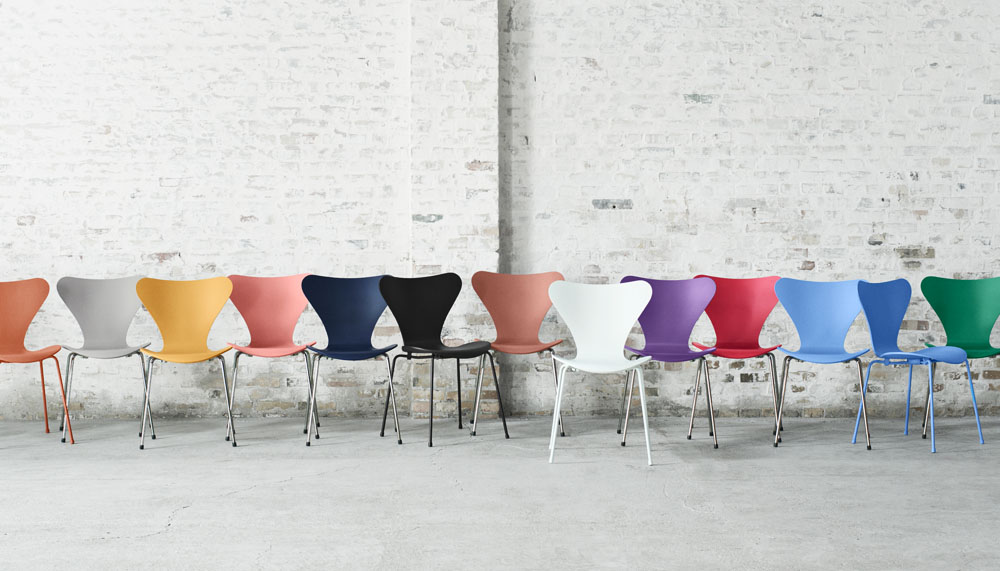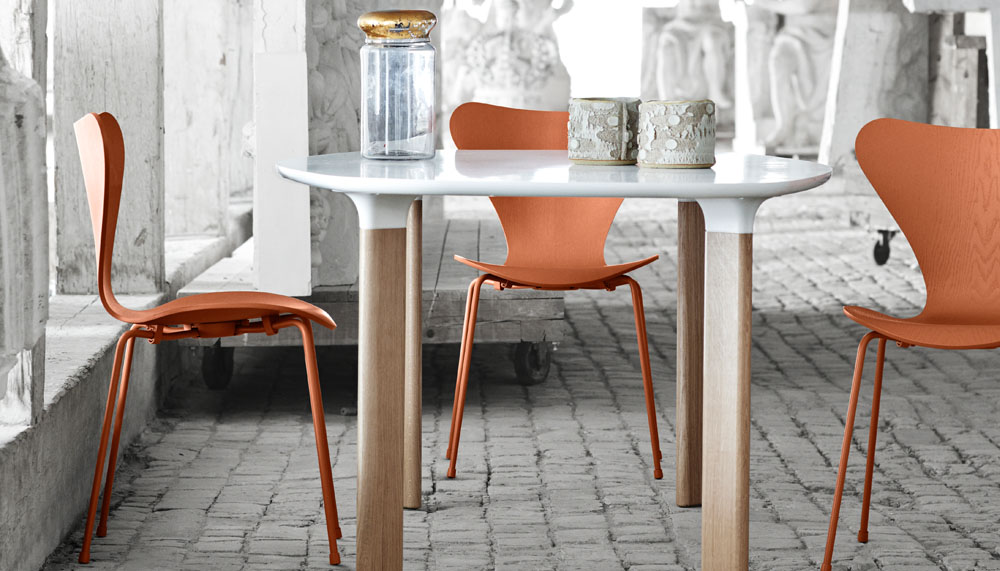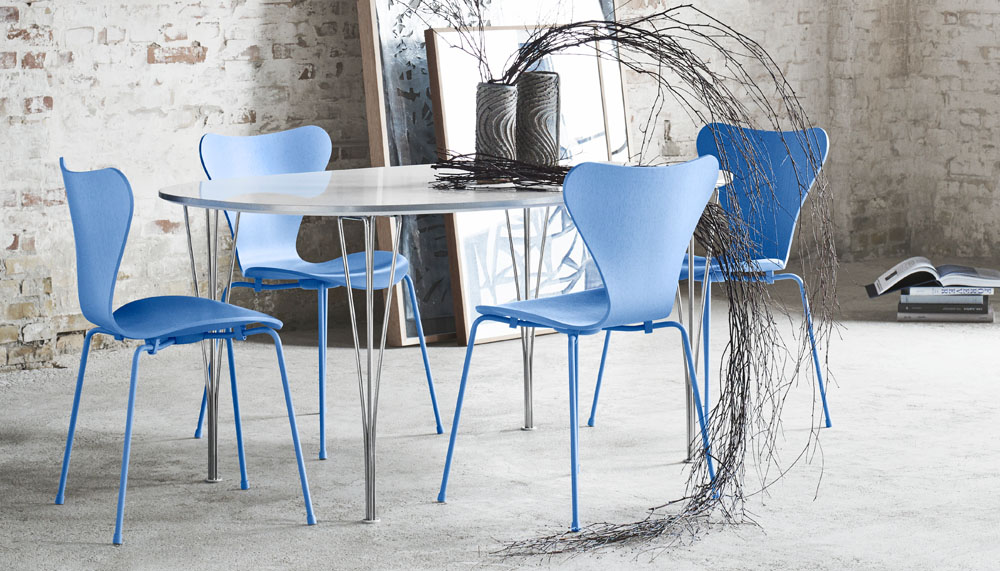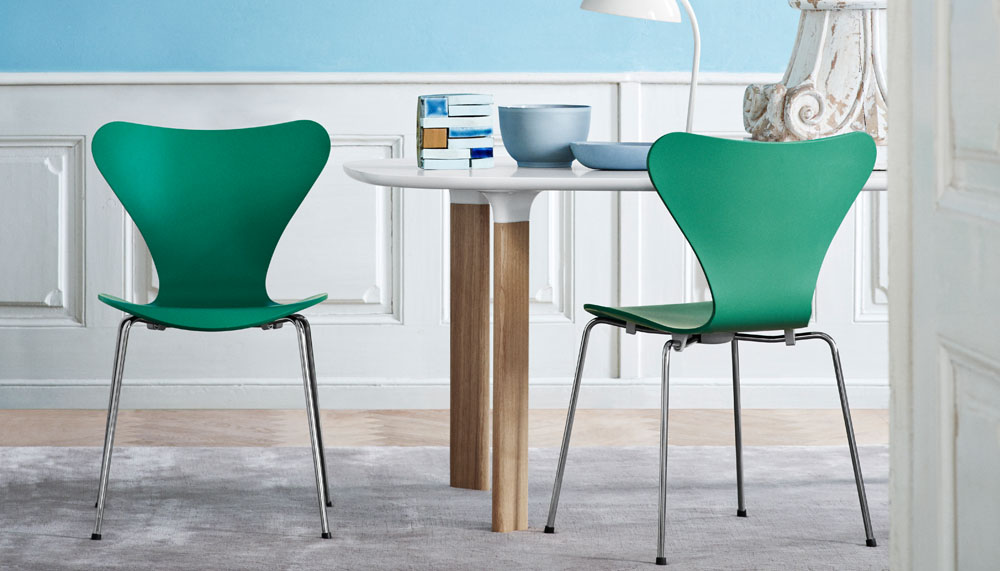 The first is opium red, chosen for its association with the sultry Shanghai of the 1930s, symbolising the mystique of the Far East. Then Ai, Japanese for indigo blue, being a beguiling shade of deep blue that appears to darken further into black the more one looks at it.
Chocolate milk brown, a midpoint between brown and rose, gives a wonderfully warm feeling, like a warm embrace by the fire in the midst of winter. Named after the port city in north-eastern Italy, trieste is the blue inspired by the sparkle of the sea and the hue of the Mediterranean sky; it is the colour that Tal R thinks of when he thinks of the Italian city, refusing to now ever visit the city so as to not interrupt his illusion of Trieste.
Hüzün green is from the Islamic world. Turkish for wistful, hüzün is the shade of green used on public buses in Istanbul, a faded patina that suggests the nostalgia of history and weathered story of its own. From Egypt, Egyptian yellow is the yellow of an empire, the greatest civilisation of the ancient world that created the distinctive shade of ochre by adding a touch of lead to yellow pigments.
Altstadt rose is one of Tal R's signature colours, a faded tone of red that expresses a content in no longer being a fiery beauty and an acceptance of faded glory. Evren purple is named after Tal R's wife, who is the essence of the colour – attractive and passionate – in the artist's (and her husband's) eyes. And finally, chevalier – an aristocratic orange from the dignified French horse-riding knights.
The Series 7 is available in Malaysia at XTRA Furniture.
So pick a colour. Any of the new colours.