Jean-Christophe Babin, Bulgari's chief executive, speaks
Jean-Christophe Babin does not wear his watch primarily so that he can tell the time. He has a collection of smartphones and tablet devices for that. "It's just to enjoy this good feeling of having a nice object on my wrist."
It is a striking comment by the chief executive of Bulgari, the Italian luxury goods company that is part of LVMH. It highlights how the world is changing for luxury watch manufacturers – even if their products are not. Managing the upheaval is arguably the biggest challenge facing multi-product brands such as Bulgari. Weak watch sales, resulting in particular from a slowdown in China, contrast with a more resilient global jewellery businesses.
The rise of the smartwatch is forcing Bulgari and others to make the argument more explicitly that a wrist-worn device can mean many different experiences. For some, that means providing additional functions in traditional timepieces. Bulgari has gone partly down that route, launching a range of men's watches with electronic chips that can unlock information stored in digital "vaults".
But it also means emphasising that luxury Swiss-made watches are, essentially, jewellery for the arms. "I think, first and foremost, people should buy their watches for the timelessness of the design, of the materials, and not functionality, because functionality to me is always secondary," says Mr Babin in an interview in Neuchâtel, Switzerland, from where Bulgari runs its watches business.
The arrival of smartwatches does not necessarily spell bad news for traditional watches, the manufacture of which has evolved over centuries. "It's attracting to the watch market more people earlier in the process, and educating people at a younger age to put something around their wrists, which I think is very positive for the watch industry," argues Mr Babin, who joined Bulgari from TAG Heuer in 2013.
But the Bulgari boss cannot escape the fact that these are tough times for Swiss watchmakers. With Apple watches still a novelty, the bigger negative effect over the past year has been the impact of a crackdown on corruption and tax evasion in China, says Mr Babin. "We have not yet seen the impact of the smartwatch."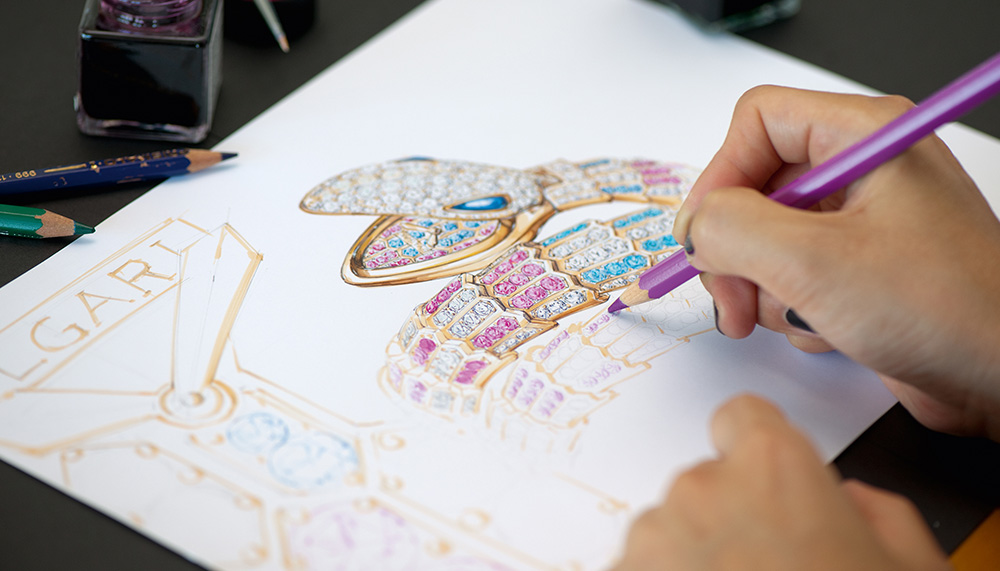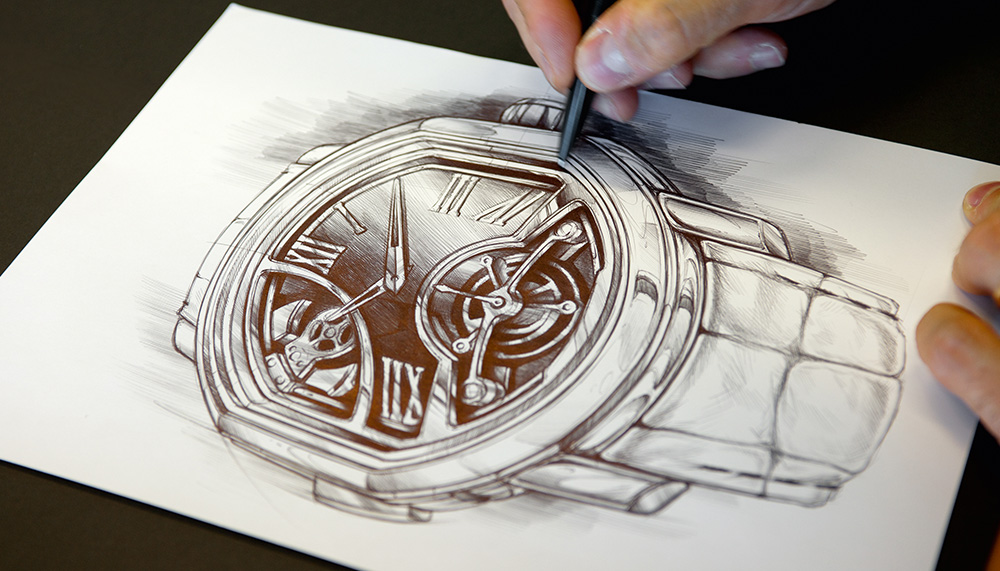 Such woes contrast with brighter times in global jewellery, which accounts for more than half of Bulgari's estimated SFr2bn (RM8.62 billion) in annual sales. Bulgari was originally founded by a Greek family who had settled in Italy, and its designs continue to have a distinct Roman influence.
The group sees itself as "primarily a jeweller", says Mr Babin. "We want to be the most desirable jeweller in the world, which one day might mean as well the largest one."
Despite a more sluggish outlook for China's economy, Mr Babin remains bullish about the country's long-term growth prospects. "We can talk about slower growth, for sure, but I still think that Chinese luxury jewellery is the strongest driving force of the luxury market."
A good part of the resilience is explained by jewellery's association with important stages in people's lives. "The Chinese get engaged and married as much as Americans, Europeans or Africans . . . Whatever the region of the world, people anywhere between 25 and 35 will get into that process and will be quite likely to buy an engagement ring, then a wedding band, and probably that will get them into jewellery."
In Europe, jewellery sales have been knocked recently by terrorism fears following November's Paris attacks. But in December, Bulgari announced plans to increase jewellery manufacturing capacity in Valenza, in Italy's Piedmont region, which will add about 300 staff. The investment decision, Mr Babin says, is a vote of confidence in Italy – and especially the jewellery manufacturing expertise to be found in Piedmont.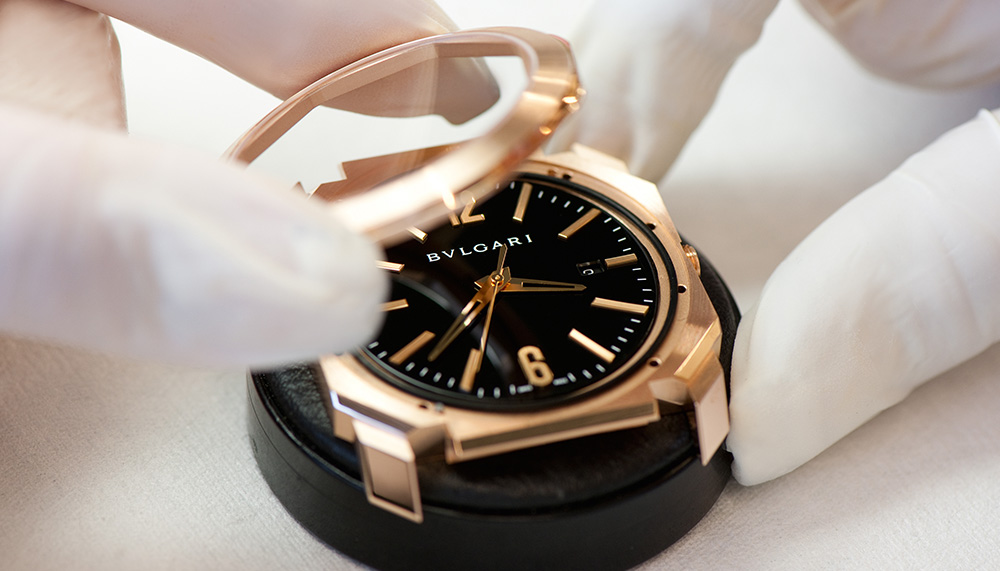 Mr Babin's optimism about the outlook for jewellery has clearly influenced his strategy for countering the challenges facing Bulgari's watch business. Over the past two years, for instance, considerable emphasis has been put on developing ranges of women's watches, which could offer similar sales resilience. "The ladies' [watch] segment is closer to jewellery in terms of dynamics. It is more an ornament. It is often made, like jewellery, of precious materials . . . The more feminine you go, the closer you are to jewellery."
Nevertheless, Bulgari is seeking to ride the smartwatch trend with a range of chip-enabled mechanical watches launched last year. It has teamed up with WISeKey, the Swiss cyber security company, to turn watches into keys that provide access to encrypted information such as passwords or bank account details.
Mr Babin sees a symmetry with the jewellery business. "Jewellery is always associated with a safe . . . in jewellery you always think about safety."
Bulgari will not compromise by including batteries in men's mechanical watches, however. Its chip-enabled watches will use "near field communication" technology, allowing them to draw on energy sources of the nearby devices with which they communicate. "It's a mechanical watch containing a microchip. It's not a digital watch with digital capabilities."
Nor does Mr Babin believe his watches need some of the additional functions provided by others – such as measuring the pulses of fitness fanatics. "Especially in my professional life, my pulse is not my key priority, and if I did wish to take my pulse, I would use a serious medical instrument," he says.
Most Apple watches, he says, perhaps pose a threat for Swiss electronic watches selling for between SFr100 and SFr1,000. "If you talk about a brand like Bulgari, I'm not sure we're competing against them directly."