Masked skincare crusaders
Korean women are renowned for their skincare regimes. Undertaken with military precision, their 10-step daily routine includes cleansing, toning and thrice-moisturising after applying the superstar product of the sequence – the sheet mask. These potion-impregnated parchments are so popular in Seoul that there are entire stores dedicated to selling them – and they can be picked up for pennies. A forthcoming book on Korean skincare by Charlotte Cho, founder of Korean beauty site Soko Glam, offers her favourite sheet masks included free with every pre-order.
The promise of making your skin look good is no longer enough, though. Despite being used in the privacy of your own bathroom, the masks must now themselves be things of beauty and come in increasingly elaborate and prettified forms. Korean brand Too Cool for School's "point mask" – a sheet mask that targets one area (in this case, the eyes) – comes in a lace design (Soko-glam), while Banila Co's hydrogel mask is also lace-effect.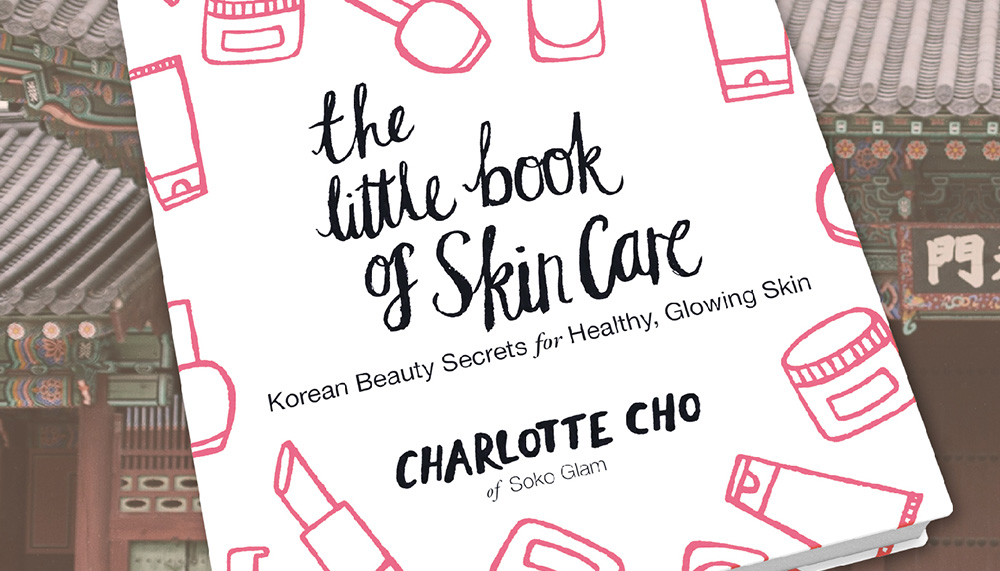 The lace mask found new status at Givenchy last month when Riccardo Tisci took lace from his collection's dresses and layered it with intricacies to create delicate gauzelike masks for his SS16 catwalk show. These couture accessories were a neat reflection of the symbiosis between the fashion and cosmetics departments at the French house.
"I'm passionate about special effects – the extreme," says Givenchy Parfums creative director Nicolas Degennes. His Le Soin Noir black lace cosmetics mask is certainly that – and has a couture price tag to match. Crafted from specially made French lace, it's a fitting translation of the fashion house's codes ("aristocratic, severe, Parisian and dark," says Tisci, for whom facial adornment is an ongoing theme) for a brand that is renowned for its gothic approach to romance.
"Close work with fashion designers who lead me on to new discoveries is enriching," says Degennes, now in his 10th year at the house and credited with making the cosmetics branch a forward-thinking counterpart to the fashion line. Degennes is constantly inspired by Asian skincare, and Givenchy is often the first major beauty brand to incorporate the region's trends into its products – earlier this year the brand launched the Vax'in for Youth line which is designed to protect skin from pollution (according to Mintel statistics, anti-pollution products in Asia grew 63 per cent between 2011 and 2013).
"We learn a lot from Asian cosmetics and beauty routines, but in Europe we have to simplify the beauty regime," says Laurent Nogueira, scientific communications director at Givenchy Parfums. In the west, where masks are marketed as a luxury product, women not accustomed to a 10-step regime are more likely to use a sheet mask as a quick-fix home treatment for a specific skin issue rather than as a daily ritual.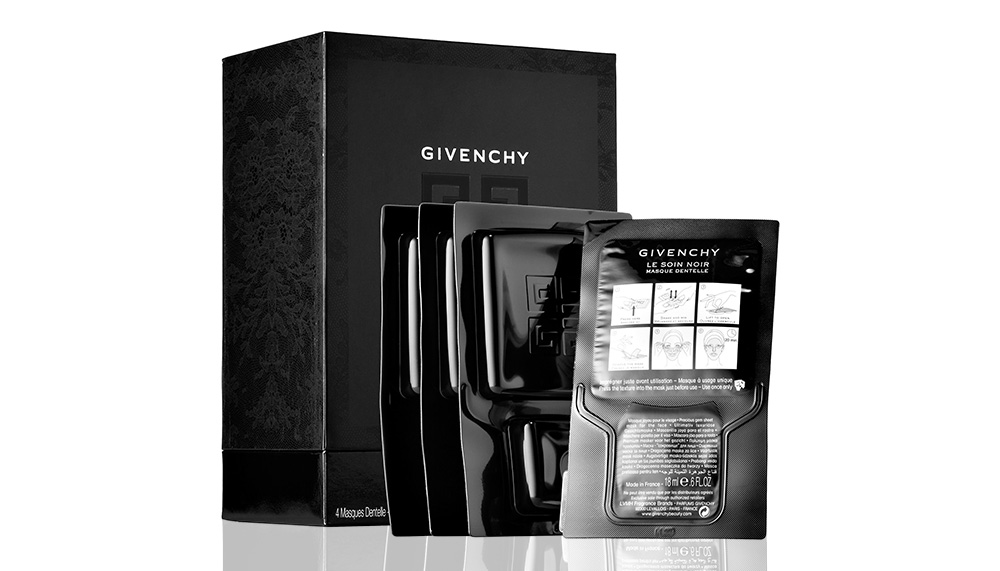 The reputation of sheet masks soared in February when Victoria Beckham Instagrammed a photo of a model backstage at her AW15 show sporting SKII's sheet mask. The sheet mask was hailed as the holy grail for achieving runway-ready complexion. "They're especially effective at delivering nutrients by trapping the formula on to your skin, forcing it to absorb and seal in moisture," says Nogueira.
Increasingly "haute" home beauty products are nothing new, but is there anything more to the Givenchy lace face mask than its pretty fabrication? After three years and 200 versions in development, the mask has some unique properties. While the Korean lace masks are made of printed parchment or gel – not actual lace – the French lace used by Givenchy gives its mask elasticity, allowing it to follow the contours of the face. (A quick scan of sheet-mask selfies on social media confirms the paper mask's downfall – they just don't stick well.) Givenchy also claims the formula of the cream in its mask is more potent than other products.
European giants are taking cues from Korean beauty regimes, like Givenchy's Vax'in for Youth line

Too Cool for School's Egg Cream Mask and TonyMoly's Caviar Mask

Shangpree's Golden Premium Modeling Mask

Skin Food's Hydro Fitting Snail Mask Sheet, Skin Food's Propolis and Bee Venom Mask and Niveola's 3D Festival Mask Pack
As the sheet mask's popularity has soared so, too, has the trend for sharing one's DIY beauty regime on Instagram, with Lady Gaga, Rita Ora and Chrissy Teigen all posting sheet mask snaps. And this has fed back into increasingly playful products, with decorative parchment masks proliferating.
Givenchy's Le Soin Noir is among the most stylish, making your #maskmondays post easier on the eye. And with an algae-blend formula designed to reduce signs of ageing, you'll be #nomakeupselfie ready in no time at all – 15 minutes, to be precise.
Propolis and bee venom mask, Skin Food "Non-surgical Botox", bee venom extract promises fresher and plumper skin with a gentle, pain-free sting
Gold premium modelling mask, Shangpree Infused with gold, the collagen paste hardens into a 'rubber' mask to remove impurities
Hydro fitting snail mask sheet, Skin Food Banish dehydration with the latest craze in Asian skincare: the snail mucus mask
Caviar mask sheet, TonyMoly A true delicacy for the skin, this mask claims its beneficial effects from caviar extract
3D Festival mask pack, Niveola You shall go to the ball with Niveola's moisturising masquerade-printed mask
---