Visions & divisions
How did the years between 1981 and 2003 change us, as a country? What difference did Tun Dr Mahathir Mohamad make to the lives of individual Malaysians? In what way do the after-effects of the policies implemented during his 22-year administration still resonate with us today? These are just a few of the questions that Ilham Gallery seeks to explore through its Era Mahathir exhibition, which will run until 20 November.
In the gallery's own words, the exhibition attempts to "help us to understand the complex realities of that period and provide us with divergent views, outside our official narratives". It certainly makes for fascinating viewing, not least because of the considerably different political context we currently inhabit, but also due to the emotions it stirs up – pride, doubt and disappointment being some of them.
Assembled from a mix of contemporaneous and recent works by Malaysian artists, Era Mahathir offers a wide variety of artistic commentary on Mahathir's push for modernisation and industrialisation. It also includes works created in response to specific events that ultimately defined Mahathir's time in power, such as the Asian Economic Crisis and the sacking of the former deputy prime minister, Anwar Ibrahim.
"While we all remember the Mahathir years in our own divergent ways," Anurendra Jegadeva points out, "it cannot be denied that the impact – both good and bad – this one leader had on every one of us was huge." Jegadeva's expansive oil on canvas work, The Running Indians and the History of the Malaysian Indians in 25 Cliches, is part of the exhibition, having been painted in 2001 following an outbreak of racial clashes in Taman Medan.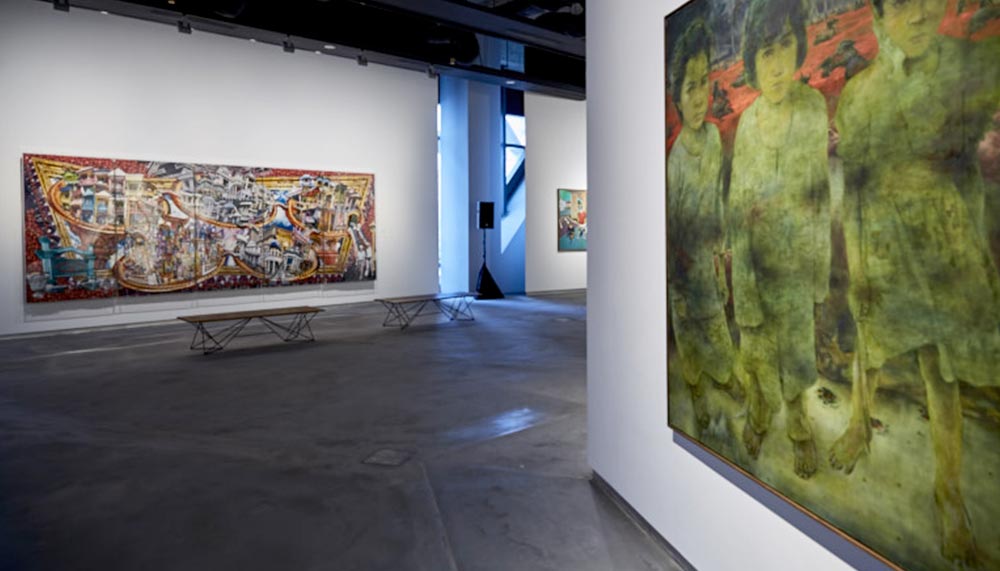 Fifteen years later, it holds just as much potency in its canvas, if not more so. "We're all guilty of a kind of self-righteous tribalism. I think the same divisions that existed then remain today, except that we are much more susceptible to self-serving rhetoric that magnifies these divisions and sows seeds of resentment along the lines of race and religion."
Vincent Leong's series of photographs, meanwhile, juxtapose deserted spaces with iconic Malaysian landmarks as a way of expressing his concern at what we've abandoned in favour of the new, shiny and modern. "My works have always been influenced by my environment," he explains. "These images are just the way I view my surroundings, particularly Kuala Lumpur. Concrete has replaced culture in terms of what's important in this country. We build without knowing what we need."
Digital and video artwork maintain an equally strong presence in Era Mahathir, to great effect. Kenneth Chan's hilarious #DrMLovesU postcards will appeal to anyone from today's meme-minded younger generation, while Nur Hanim Khairuddin's Se(rang)ga examines the often questionable portrayal of Islam in Western media – a subject Mahathir himself has frequently touched upon.
"I'm merely offering Se(rang)ga's viewers another perspective on how the media has a lot to do with the tweaking and spinning of information for the benefit of certain parties," Khairuddin elaborates. "They must understand that this overload of wrong information not only about things concerning Islam but other universal issues, which are being repeated and injected into the minds of the viewers, should not be adhered to nonchalantly."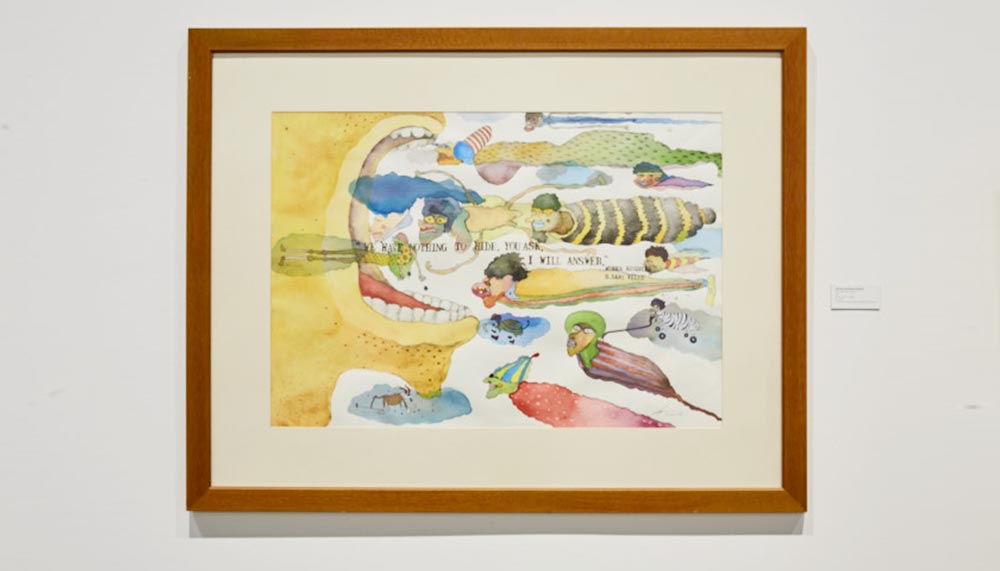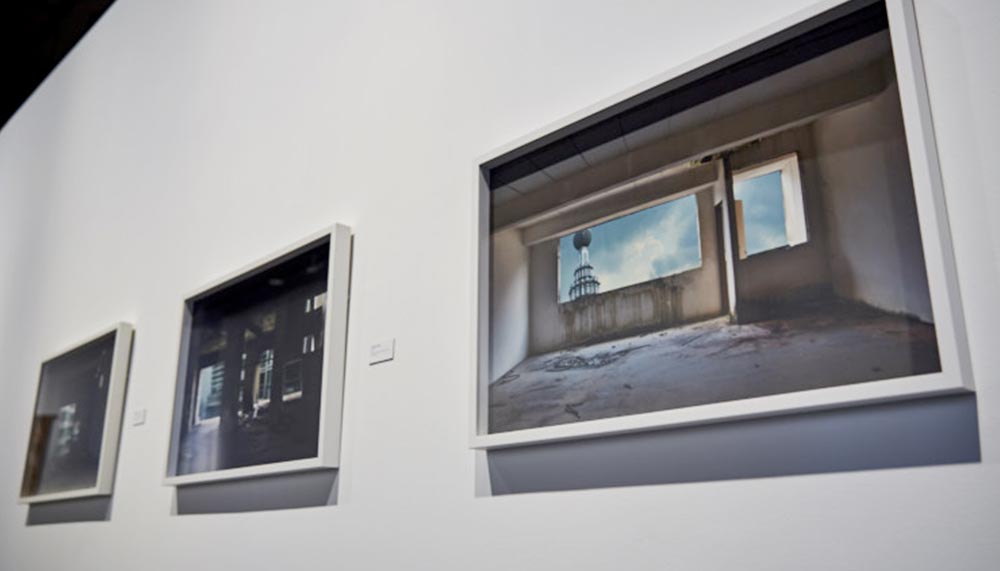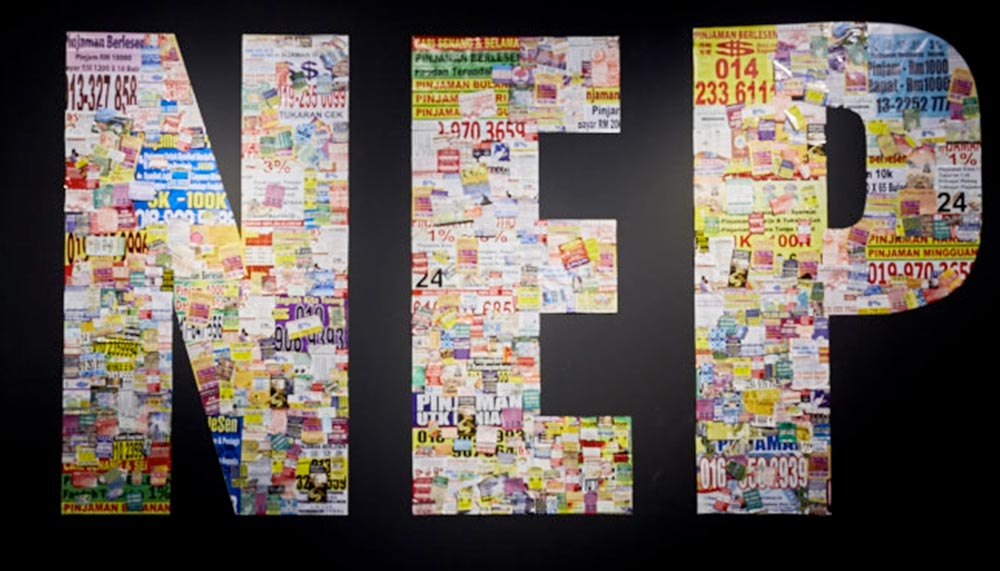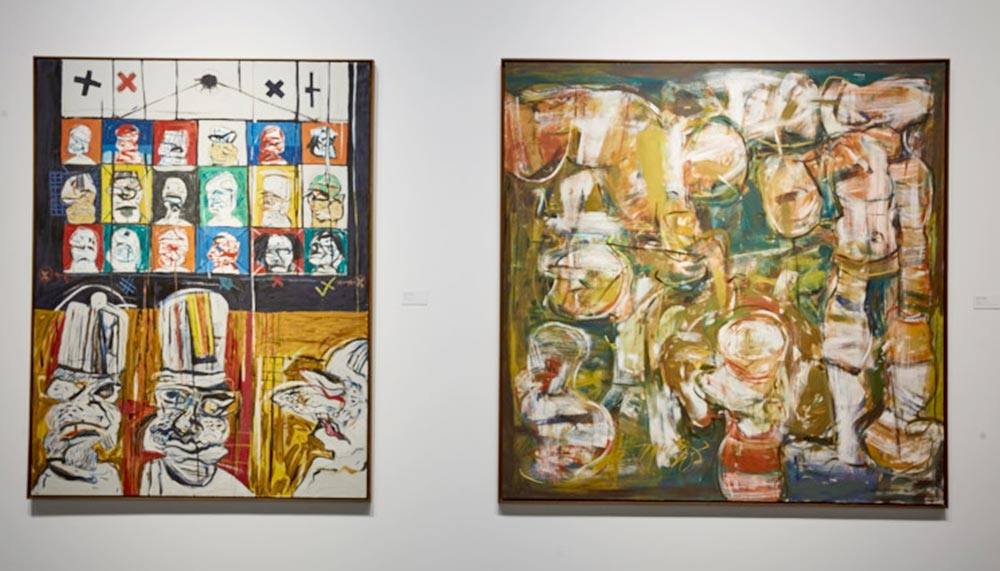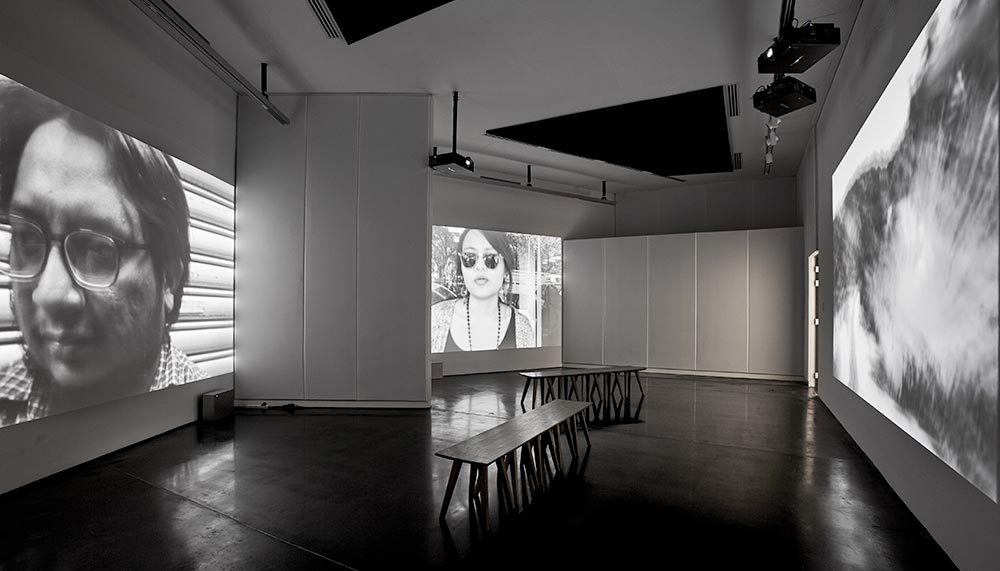 Most striking of all, perhaps, is documentary photographer and cinematographer Rahman Roslan's video installation on the legacy of Mahathirism, which occupies an entire room on the lower floor of Ilham Gallery. Interviews conducted with Malaysians born before, during and after Mahathir's time in power – all from diverse backgrounds – play on a loop. Newsreel footage of Malaysia in its pre-modernisation days is beamed onto the opposing wall, leaving each viewer to decide whether they'd prefer to focus on the narratives of the past or the present.
"Some people, surprisingly, were still fearful of talking openly about Mahathir," Roslan recalls. "Others were very careful and needed to be prompted with more direct questions. The younger ones were the most vocal, and I'm somewhat inspired by their intelligence in processing their thoughts into their words." Fittingly for such an exhibition, his work makes a substantial contribution to the pursuit of a multiplicity of views and opinions.
"The installation is actually more of a symbol for Malaysians to speak their minds without fear, which I think is very important as a 'healthy' nation. A lot of us will relate to what is said by the subjects in the video, and many will agree and disagree. That is the beauty of this nation. We have different cultures, races, opinions and legacies. Instead of using it as a dividing point, we should celebrate it – because in each one of them lies the soul of this country. Without them, we'll become a boring state."