The sky's the limit
Hobby pilot and vice president of Breitling talks to Robb Report about creating instruments for flight.
I heard you sometimes fly a helicopter to work.
Yes, because at Breitling, We don't just talk. We are also in the field.
But surely not every Breitling employee can fly a helicopter?
Being in the field is also about the production process. For example, we took a very long time to develop the Emergency timepiece (the world's first wristwatch to comprise a Personal Locator Beacon, which can send signals out to search and rescue teams to help locate its wearer) because we spoke to coast guards and many people working in rescue units. We were on the ground.
Since you are a pilot, what do you look for in a pilot watch?
Every pilot has his own idea of the perfect pilot's watch but I think the few common features are functionality, legibility, and user friendliness – you don't have to think too much when you are trying to use it.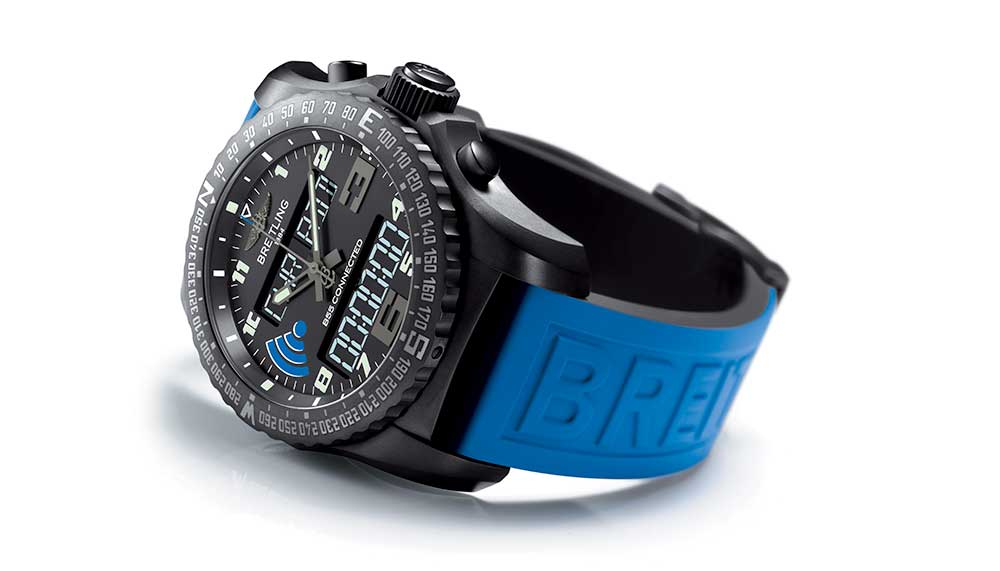 Can you give a specific example of the above qualities?
In the B55 Connected (Breitling's version of a smart watch, which can connect to a smart phone via Bluetooth), the chronograph records not only flight duration, but also the time of takeoff and landing – details that every qualified pilot will know are a must for filling out the flight notebook. We don't aim to make the most complicated watch ever. We just want to offer really practical functions that are also very easy to use.
The B55 Connected has a quartz movement with an electronic component. Does Breitling not care for tradition?
Look at the Emergency – if you want to send a signal to a satellite, you need a little more than a wheel in your watch. Electronic and mechanical timepieces are different, but one is not better than the other. Breitling is an innovative brand and we always want to improve the functionality of our products. So if a technology is available, we will use it.
So does that mean Breitling is up for anything new?
Not really. We don't try too hard to be trendy. For example, tonneau-shaped watches are really popular now, but we don't do them because Breitling is inspired by aviation instruments and these instruments are round. Whatever we do, we remain faithful to the qualities that have made Breitling a success – high precision functional instruments for professionals. We are in a very niche segment but all we want is to remain number one in this segment.