See the Light
You take a tentative step into the darkened room. All is silent; nothing moves. You take another cautious step and suddenly, a dozen lightbulbs, hanging from the ceiling at different heights, turn on. A clinking sound emits from each of them. You step closer to the lightbulbs to examine the sources of the sounds, and realise that they come from fluttering insects trapped within the lightbulbs, hitting themselves on the glass – but wait – the insects aren't real. Venturing further into the room, more lightbulbs flicker on in your wake, and the room soon becomes fully lit and alive with the high-pitched tinkling of tiny wings against glass.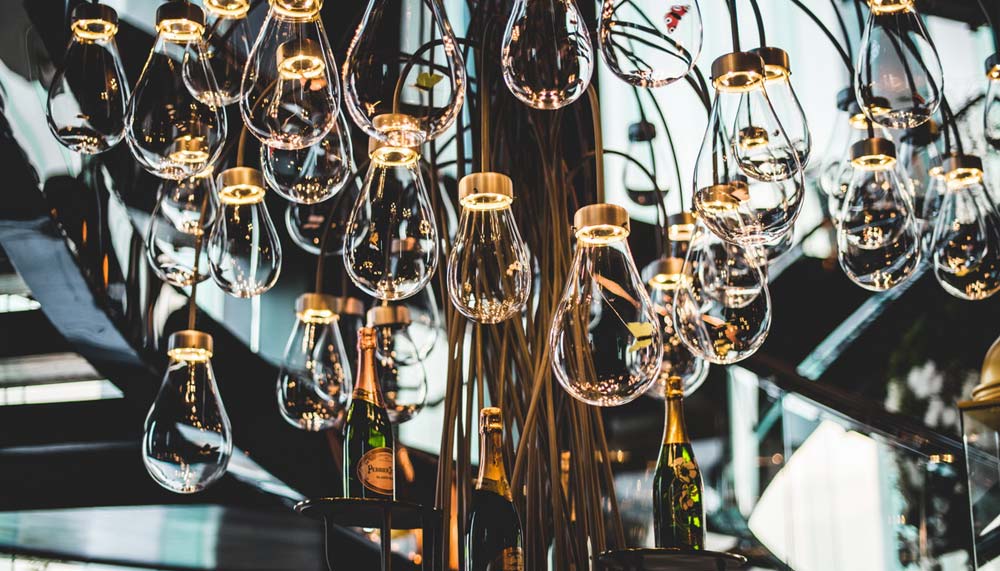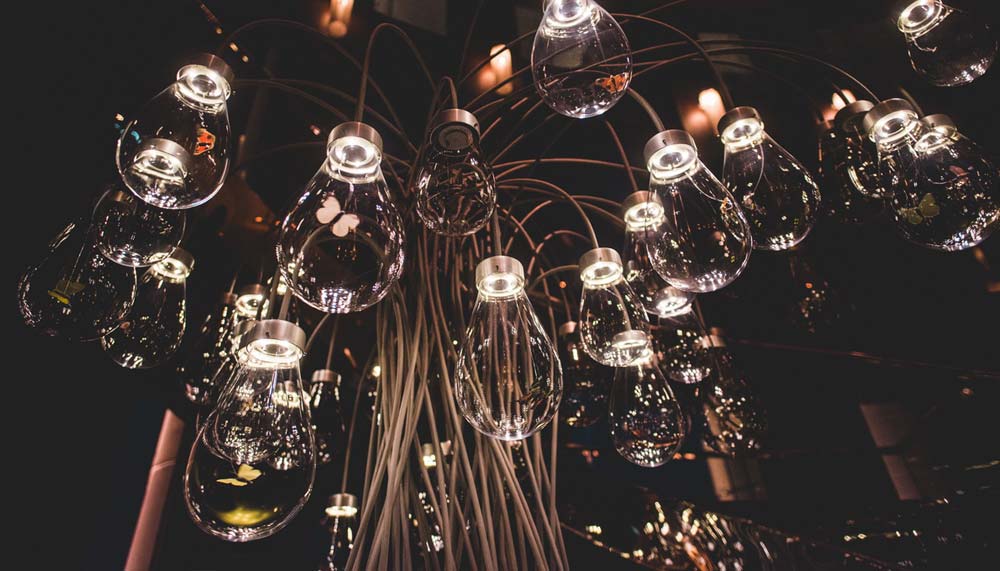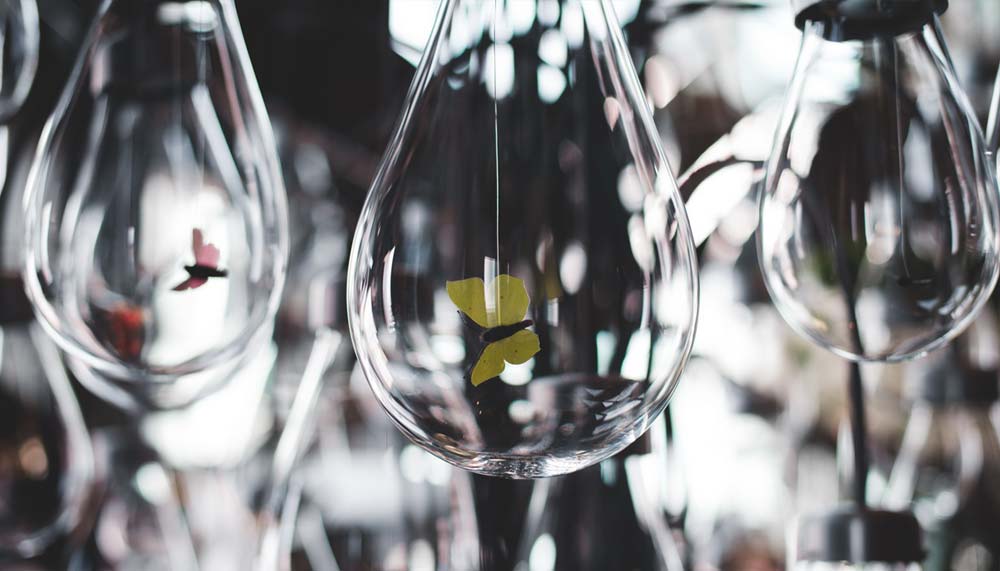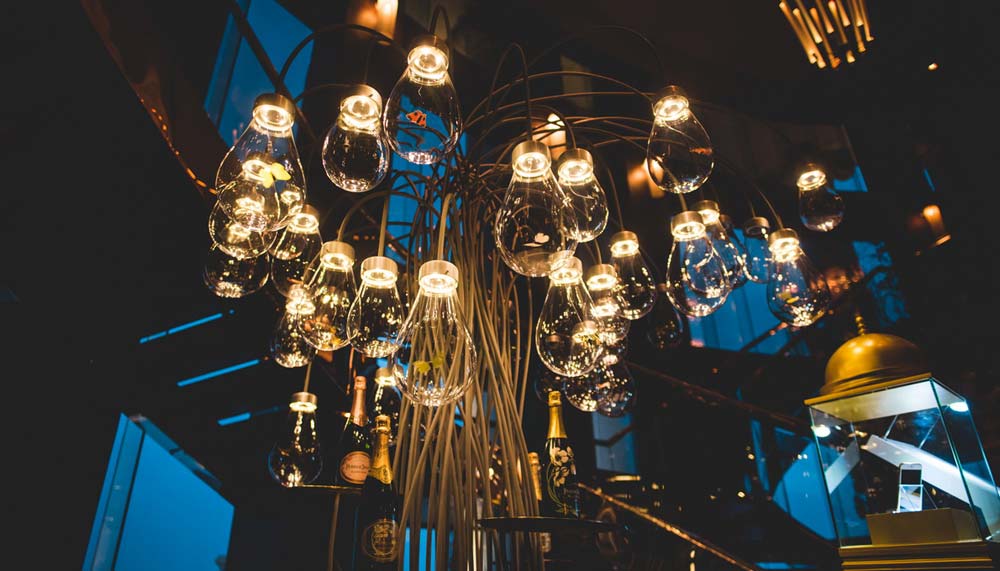 The interactive installation was created by Austrian design studio Mischer'traxler in collaboration with Champagne maker Perrier-Jouet. Called Curiosity Cloud, it consists of 264 mouth-blown glass globes and handmade insects, each crafted differently so that the resulting clinks are of different pitches. The critters are modeled after 25 different species, including the endangered, common, and newly discovered.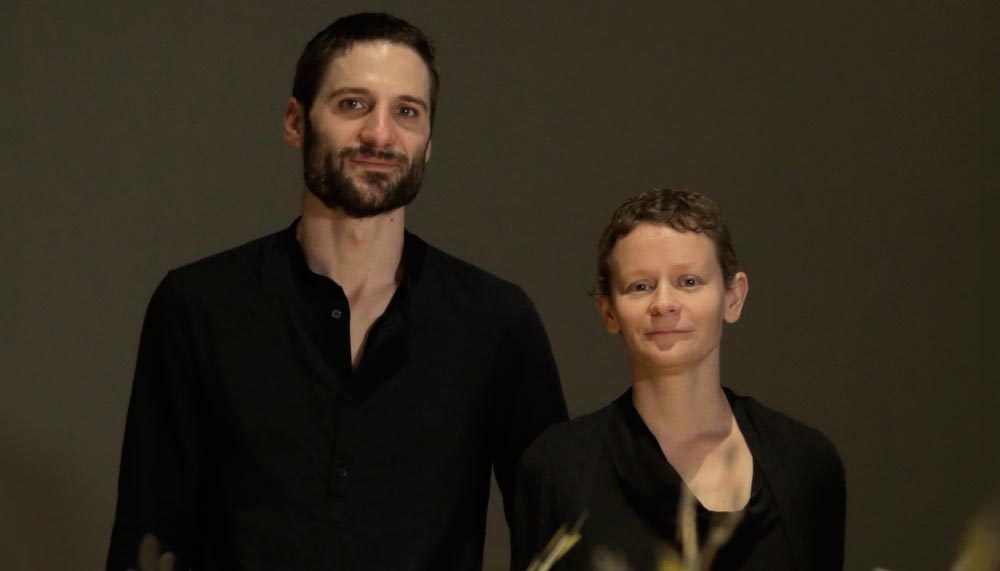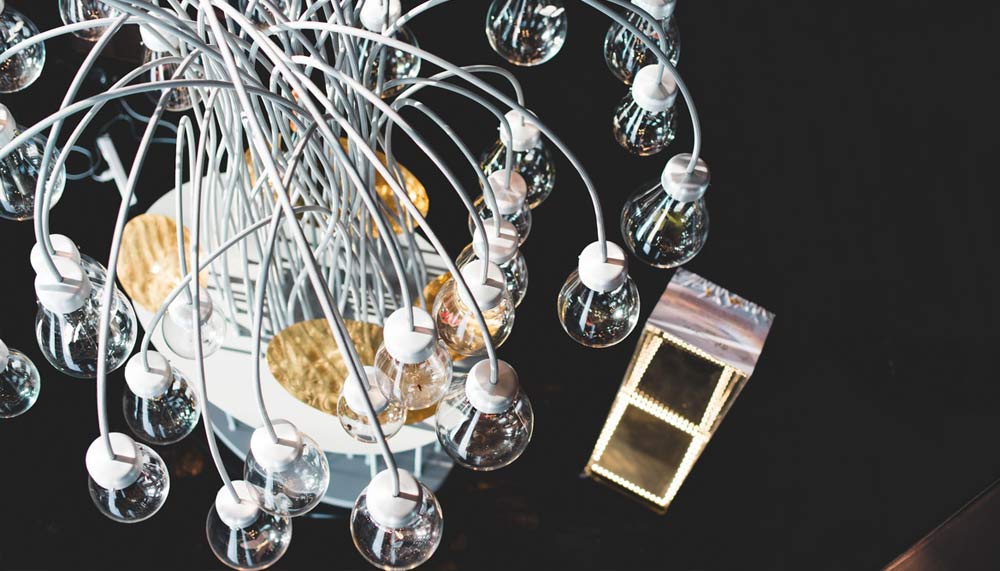 First displayed in the Victoria and Albert Museum last year as part of the London Design Festival, it explores how humans interact with the natural world. For the first time, the installation is available for viewing in Bangkok at Flute A Perrier-Jouet Bar, in The Dome at Lebua, from now through the end of January 2017.
Perrier-Jouet has had a long history of supporting the arts, and is perhaps most known for using art nouveau artist and master glassmaker Emile Galle's Japanese anemone design on the bottle of its Belle Epoque vintage in 1964. The design turned the champagne bottle into a work of art worth keeping even after the bottle had been emptied. The art nouveau movement was known for its abundant use of insect motifs, and Curiosity Cloud represents a contemporary interpretation of the champagne house's connections to that era.
The Dome at Lebua
64th floor
42 Road, Bangrak,
1055 Silom Rd
Bangkok 10500
Thailand