Green credentials
When an occasion calls for glamorous evening attire, choose bold and brilliant emeralds to lend an air of excitement to your ensemble. These elegant new designs featuring enticing shades of green declare your readiness for a dramatic night on the town.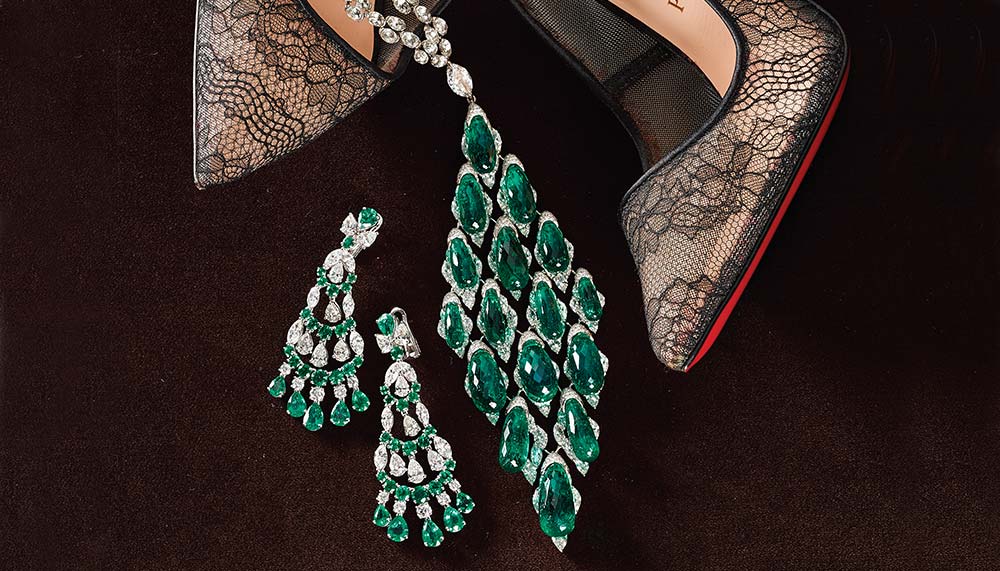 Jacob & Co. Colombian-emerald necklace in white gold with diamonds; Graff emerald-and-diamond chandelier earrings; Christian Louboutin Christian Louboutin lace pumps.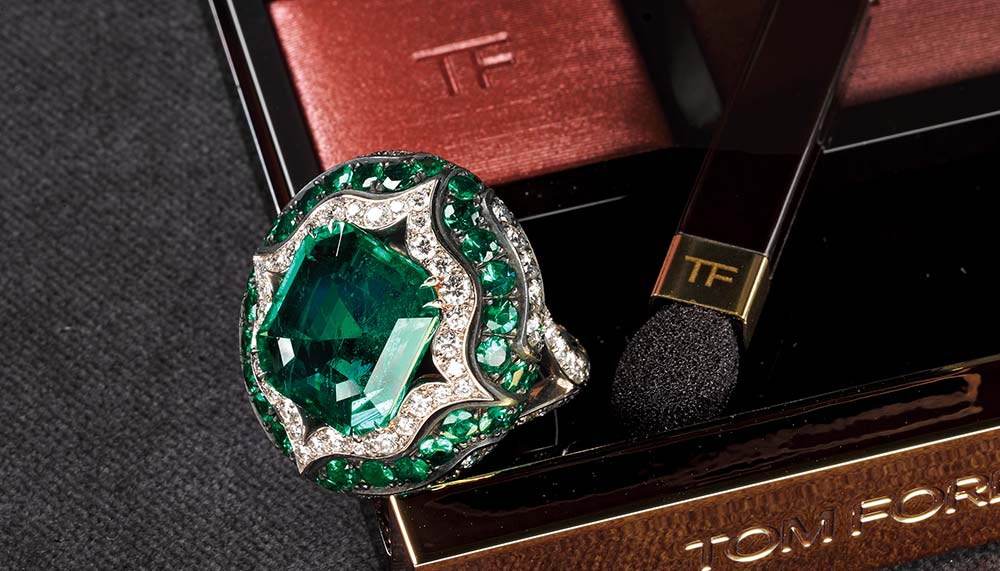 Bayco ring with 8-carat emerald and additional emeralds and diamonds; Tom Ford eye-shadow quad.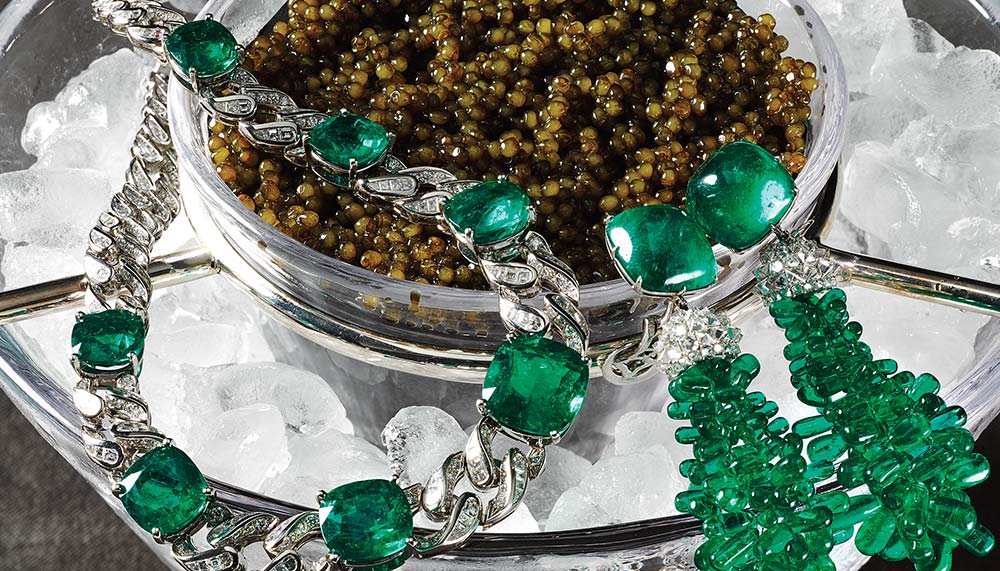 Bulgari High Jewellery platinum necklace with Colombian emeralds and diamonds; David Yurman emerald-and-diamond earrings; William Yeoward caviar server.
Tiffany & Co. Masterpieces diamond-and-platinum necklace with an 18.76-carat emerald; Martin Katz emerald earrings set in white gold with diamonds and emeralds; Suzanne Syz 10.37-carat Colombian-emerald ring in white gold and titanium with pearls and diamonds; Baccarat martini glass.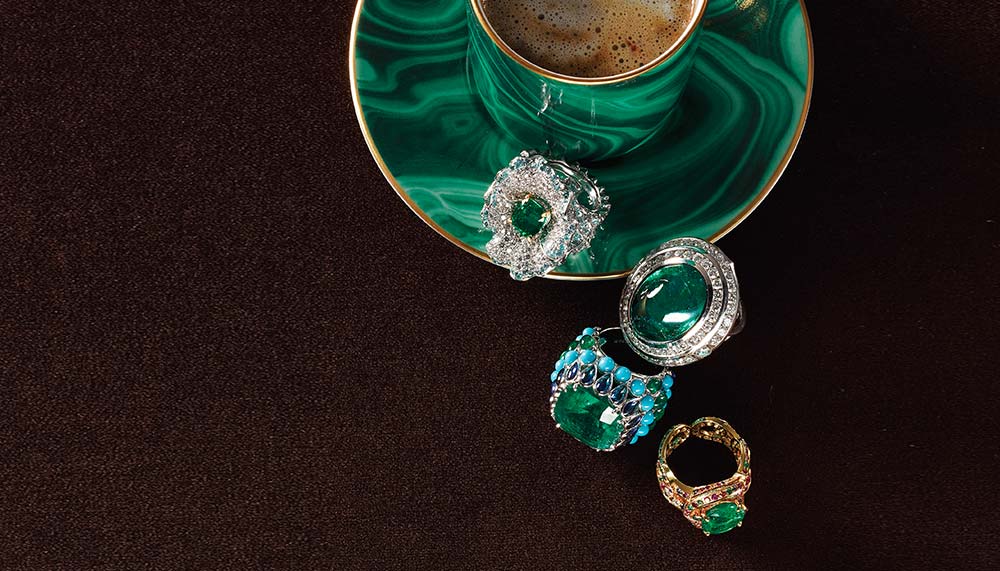 From bottom: Fabergé Zambian-emerald ring with diamonds, rubies, tsavorites, and sapphires; Piaget emerald ring set in white gold with emeralds, sapphires, and turquoise; Robert Procop 34.39-carat emerald ring set in platinum with diamonds; Dior white- and yellow-gold emerald ring with diamonds and tourmalines; L'Objet Malachite espresso cup and saucer.