years in the making
Every year, members of the Swarovski Crystal Society (SCS) are treated to a unique crystal figurine that they, and only they, can purchase. This year is a special year. This is the 30th anniversary of SCS and its global community of crystal enthusiasts, so two annual editions have been released.
Both figurines are the product of Martin Zendron's imagination, head of the Studio design team at the Swarovski headquarters in Wattens, Austria. Having joined Swarovski at almost the same time as the SCS was created, Zendron's career parallels the modern history of Swarovski. "I grew up in Wattens and my father worked for Swarovski," the lithe Tyrolean says. "I grew up playing with crystals. As a child, I never thought of it, but it definitely had an influence on my life and work."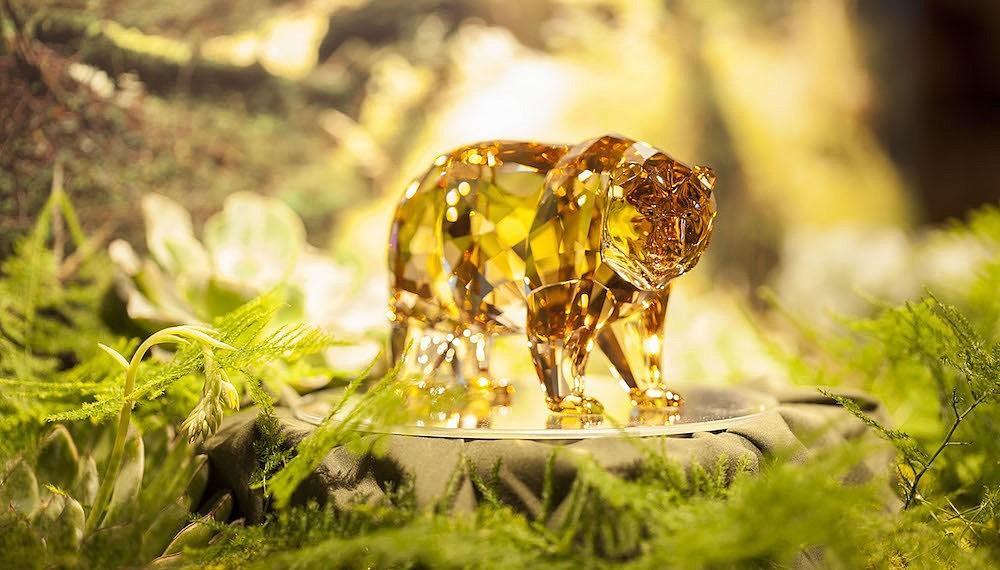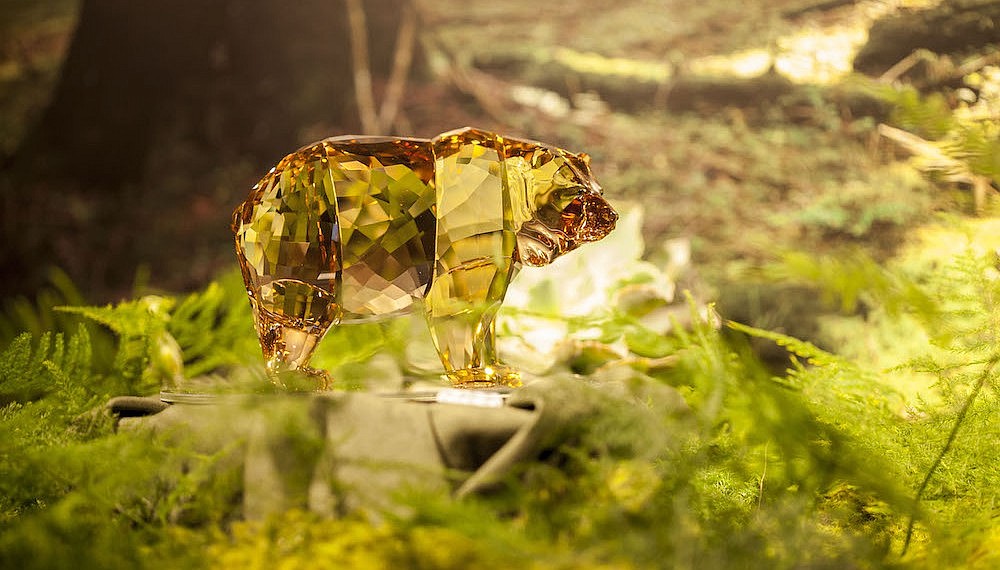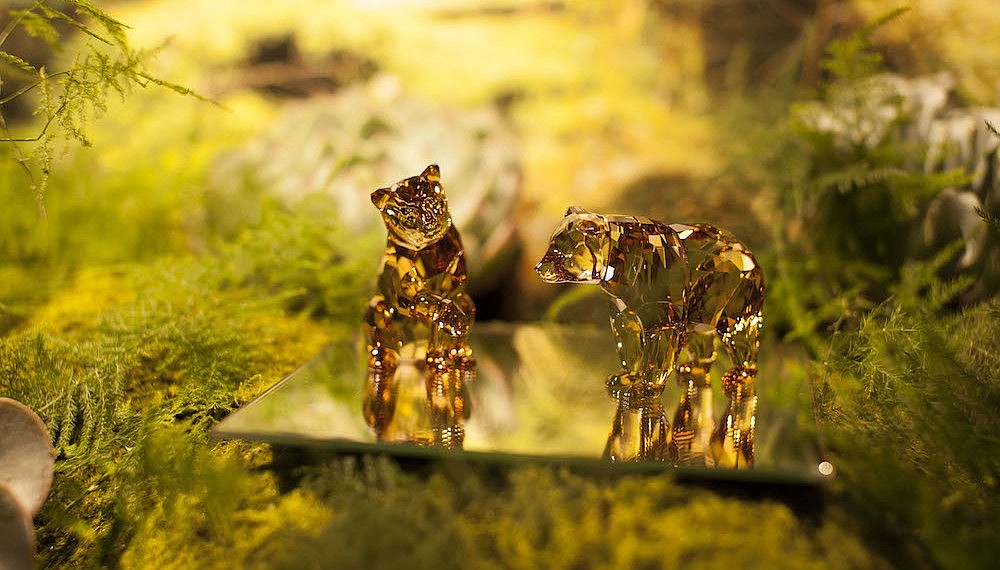 For the 2017 Annual Edition, Zendron has crafted a brave, striking Bear Arcadia, with her two gambolling Bear Cubs, available separately. For the second, the 30th anniversary SCS Jubilee Edition 2017, Zendron opted for an elegant mute swan, her three cygnets clustering around her. Observe and a theme emerges. The theme of family.
"Swarovski is still very much a family business. And our loyal clients, the SCS, are also family to us," says Zendron. "So this year, we had family as theme and we picked animals that have a close connection with their young ones. The bear, strong and powerful, but still motherly. And the charming swan. Which is also in our logo."
Wildlife has been the dominant theme in Swarovski's SCS annual editions since its inception. Zendron's first contribution was in 1993 (an elephant) during a time when clear crystal was favoured. Gradually though, more colour has been introduced, culminating in the 2015 Peacock Arya – a technically-challenging piece with an enormous green tail attached to a tiny blue body. The Bear Arcadia, while not as complex, also presented its own challenges. Unsatisfied with the colours available, Zendron worked together with Swarovski's production department created a new colour of crystal. That isn't as simple as just applying dye; Swarovski coloured crystals are created through applying traces of metal during the crystal-making process and the ratio has to be just right, other bubbles or other flaws creep in during crystallisation.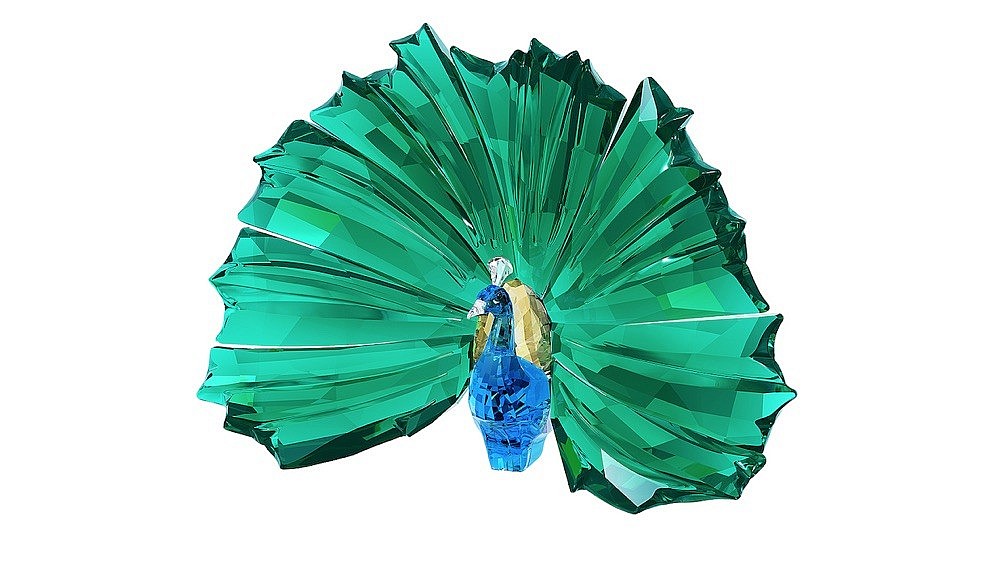 That sort of cross-departmental collaboration is itself a recent development for Swarovski. Famously traditional, craftsmanship at the company was always highly specialised, with one artisan responsible for one specific aspect. That dedication, however, presented some challenges. "When I first started, everybody worked in silos. Each jealously guarded their small section of design or production. I had to shout to be recognised," confesses Zendron. "But it has changed now. No more hiding. Now I want my designers to learn as much as they can as soon as possible. After all, we all work for the same company."
So as Swarovski developed into the modern design behemoth that it is today, it was on the back (or hands) of people like Zendron honing their skills. "I usually work alone, during conception, during design," he says. "But to make a figurine, someone else must get involved. So I have conversations with the production or development teams to figure out if the design is technically possible. Then we create solutions to those questions. I wouldn't like to be safe. I like to push boundaries."
How much further can he, and his team, go? "Well, us in the design team, we would like to do more contemporary designs. Perhaps to appeal to a younger segment. A bit more modern, a bit more abstract," says Zendron. "But, we also cannot move too quickly. We do not want to alienate our long-time customers. It is a balance. It must take its own time." Design at Swarovski, just like the crystals it creates, is a product of methodical pace. It has been 30 years since the SCS was created – enough to create ties that bind – and as Swarovski looks forward to 30 years more, Zendron and his designers will take it step by step, one annual edition at a time.