A new restaurant in London brings together a host of flavours from in and around the Mediterranean
While Brexit negotiators continue to thrash out the details of Britain's withdrawal from the EU, one thing's for sure: Europhile foodies in the UK aren't going to have to give up their favourite cuisine any time soon.
In the Henrietta Hotel, sited in a boutique townhouse in London's lively Covent Garden, the French Experimental Group, which operates in Europe and the US, has just launched the Henrietta Bistro to highlight the gastronomy of south-west France and Corsica together with that of the Basque country and Catalonia in northern Spain.
Head chef Sylvain Roucayrol, from southern France, has concocted a menu of snacks and small dishes that can act as either lunch or dinner. "The food of these regions is vibrant, colourful and perfect for sharing," he says.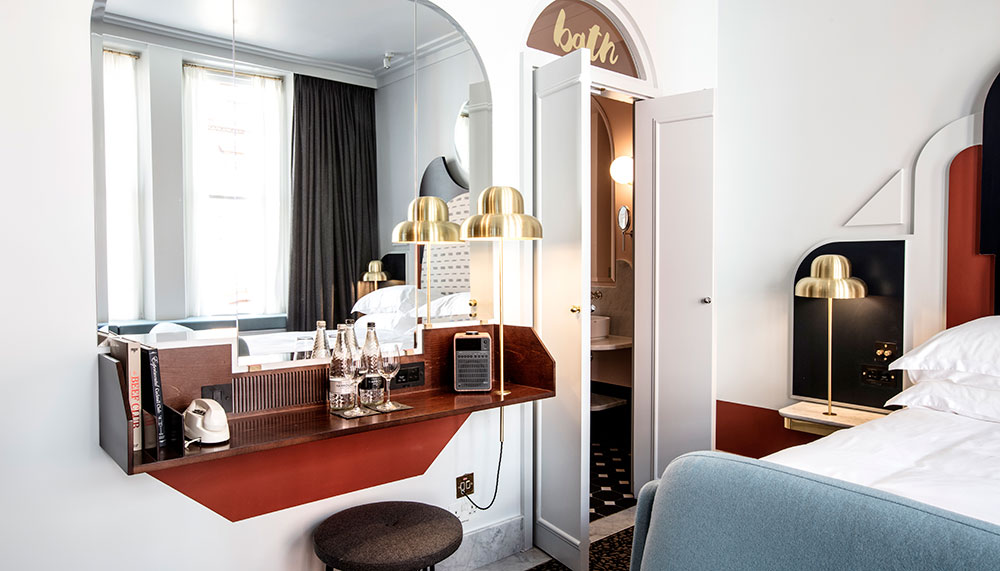 The trick is to start with your choice of French Pastis to accompany dishes that include Basque Kintoa ham served with piment d'Espelette (peppers) or Getaria anchovies with balsamic and chilli paste. To follow are dishes such as grilled Galician octopus served with a tasty herb relish or bocadillo of beef txistorra, a Spanish cured sausage patty sandwich. Lighter summer fare includes a pea salad with xipister (garlic and Espelette vinaigrette) and creamy Corsican Brocciu cheese. Desserts are a must – ditch the diet with the warm chocolate tart served with whisky. Dishes range from about £7 (RM38) to £14 (RM75) each. Wines, unsurprisingly, focus on the Mediterranean, complemented by some European classics.
The relaxed vibe could see you right through to the late-night menu and cocktails until 1am; and there's also a mezzanine bar where head bartender Zach Cadez dispenses regional cocktails. While you're chilling to the music, take in the ambience – from the terracotta tiles and oak flooring to the glass ceiling entirely covered by a hand-painted mural of a tiger.
Henrietta Hotel
14-15 Henrietta Street
London WC2E 8QG
United Kingdom
Tel: +44 20 3794 5313