the reinvention of the iconic nightclub in mayfair

When the doors of Annabel's first opened in 1963 in the basement of 44 Berkeley Square, London was a very different city than it is today. The postwar gloom that had characterised the 1950s was finally beginning to lift, and the Swinging Sixties were just beginning — and it was then that a small group of raffish and rarified young men, led by Mark Birley, son of a society portraitist, opened a chic new nightclub.
Reflecting the modern, freewheeling era of the day, Annabel's was inspired in part by the look and atmosphere of Bemelmans Bar at New York's Carlyle hotel. Named for Birley's wife — the glamourous Lady Annabel Birley, daughter of the Marquis of Landsdowne — the exclusive club evoked the feeling of being in a grand English country house, complete with overstuffed couches, Turkish rugs, large Buddha sculptures, and surprisingly good art — all collected by Birley himself.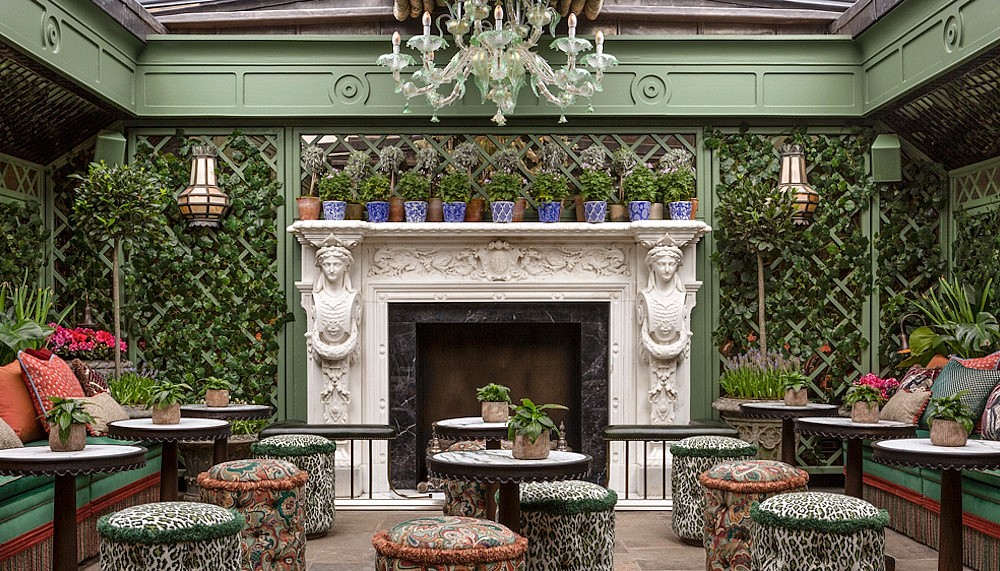 Every pillar of society turned up for Annabel's. The original group of members were charged just five guineas a year — a cheap sum at the time, but Birley realized that if he wanted his "smart" set to come, he had to make his club affordable. At the time, one American journalist wrote that Annabel's had become "the place where you find the prettiest girls in the greatest clothes."
Although it epitomised the era of '60s glamour in London, Birley was still an old-world Englishman who required members of Annabel's to uphold certain standards of behavior. For one, the dress code was strictly enforced: Ladies were required to wear skirts, and men had to wear jackets and ties; jeans were absolutely out of the question. And there were no exceptions — not even for Mick Jagger, who was famously turned away for breaking code.
Other clubs came and went, but Annabel's remained a constant for a certain echelon of London society. Even royalty occasionally turned up, including the Duchess of York and Princess Diana, who visited for the former's bachelorette party. It was a club known for hijinks more than wild times, but by the late 1990s, the well-loved sheen of Annabel's had started to wear thin, and the word around this iconic bolt-hole was that it hadn't just become old-fashioned — it had become simply old.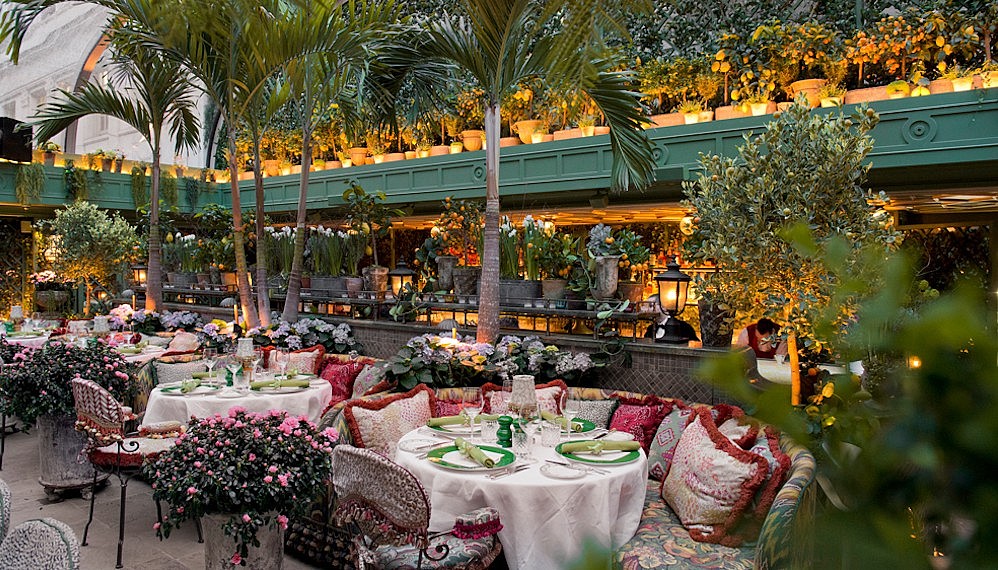 That all began to change a few years ago, when the British entrepreneur Richard Caring — Annabel's new owner — embarked on an ambitious project. He closed the original space and bought a four-story Georgian townhouse two doors down at 46 Berkeley Square. Caring has since spent more than US$90 million (RM270 million) renovating the house, enlisting the London designer Martin Brudnizki (whose other projects include Lower Manhattan's edgy Beekman Hotel and Las Vegas's new NoMad hotel) to recapture the allure of the original Annabel's.
No longer old or old-fashioned, the new Annabel's has more in common with Miami's Hotel Faena than it does with its predecessor. Though England is a place that clings to its past, Caring has bravely forged new territory for this legendary club. (Bold indeed, he even bought Picasso's Girl with a Red Beret and Pompom and brazenly renamed it Annabel as an ode to his creation.)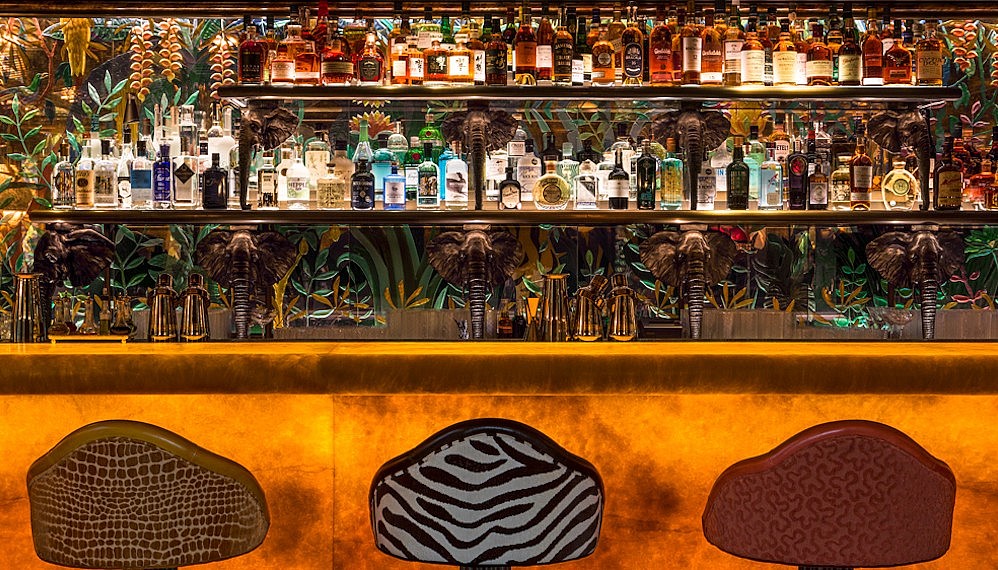 Annabel's garden terrace is a roof deck on steroids. It features a retractable roof — vital in London's notoriously mercurial weather — and is modeled after an 18th-century Georgian orangery with trees and plants throughout. Rain or shine, members can drop in at this verdant retreat in the sky for breakfast, lunch, and dinner. Then look up! The original white cantilevered staircase is one of the most impressive architectural features of Annabel's — yet amid all of the other bells and whistles, it can be easily missed. Marking the space with plenty of drama, however, is a large gold-and-red Pegasus suspended from a Jules Verne–inspired hot-air-balloon chandelier.
A gorilla sculpture greets guests at the entrance of the nightclub and Jungle Bar. It's a wild beginning to an experience that's all about the exotic: A striped fabric tent serves as the entryway to the club; intimate nooks dressed in zebra and leopard patterns offer privacy for small groups; and in the main bar, it's a veritable jungle marked by silver elephant-head sculptures and panels of exotic birds, flora, and other wildlife. The nightclub continues the theme with giant golden palm trees and vibrant parrots sweeping across the carpeted floor.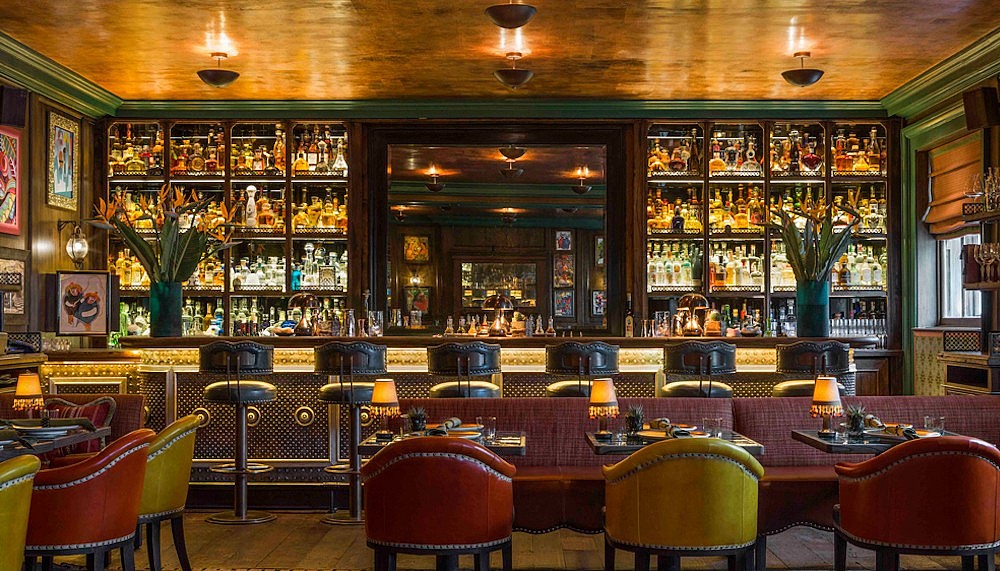 The powder room at Annabel's has always been famous — not only for its grand design but also for its revered attendant Mabel, who for decades was an aide and confidante to London's grandest ladies (more than a few of whom were known to share their deepest secrets with the attendant after one too many cocktails). The new Annabel's has paid homage to Mabel by creating a boudoir-like atmosphere of such luxuriant opulence that it might be the club's most arresting room. Here, members will find handmade silk flowers lining the ceiling, pink-onyx basins with gold swan taps, pink marble floors, and a velvet chaise lounge.
The Mexican Bar—which houses the largest tequila collection outside of Mexico — was created with the next generation of Annabel's members in mind. A break from the traditionally strict dress code, the bar allows guests to wear sneakers. Laptop and mobile-phone usage — another Annabel's no-no — are also allowed. The decor, meanwhile, was inspired by one of Mexico's most famous artists, Diego Rivera, whose El Baile de Tehuantepec hangs on the wall. The room also features a copper-leaf ceiling offset by low leather armchairs in orange and yellow as well as south-of-the-border-inspired tiled tables.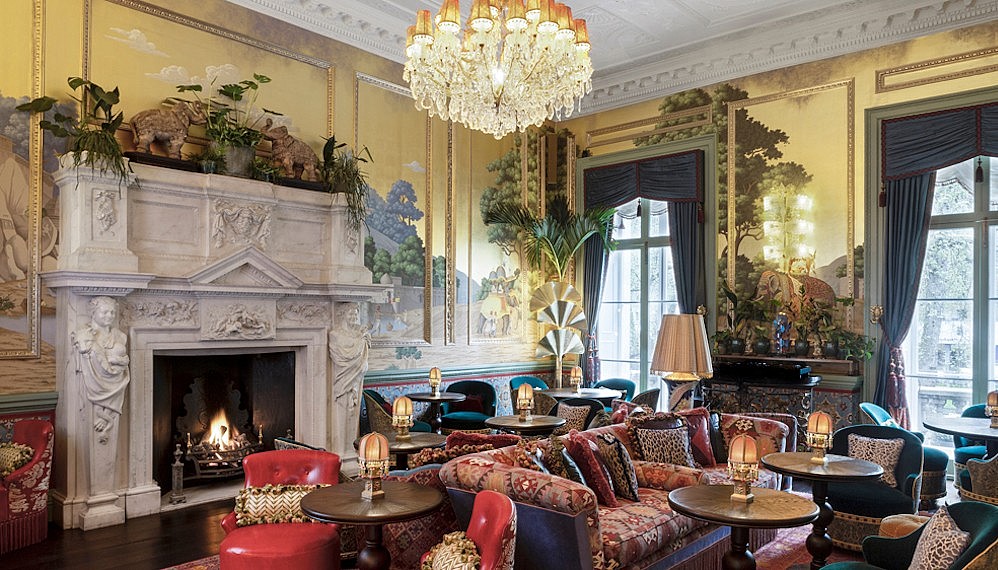 The first-floor Elephant Room is covered with gold-backed De Gournay wallpaper painted with scenes inspired by the painting Sultan Ibrahim Adil Shah II Riding His Prized Elephant, Atash Khan by Farrukh Beg. The room is filled with patterned furniture, timber tables, and antique floor lamps. A large white-marble fireplace with classical motifs completes the sense of being transported to a different world.
---