From London to Penang, Chin's places equal emphasis on style and substance
First impressions can many times be summed up in a single word. In the case of Chin's Stylish Chinese Cuisine – jutting out over the waters of Penang's Weld Quay at the end of a pier like the historic residential jetties a few paces away – that word is eclectic. A moon gate door of ruby glass leads into a setting that aspires to opulence, a very specific kind of opulence. Mother-of-pearl inlaid rosewood furniture, the sort that belongs in a museum, sits under a collage of portraits rendered in Andy Warhol Pop Art colours or Yue Minjun's pastel grins. A Grecian goddess functions as a lamp, placed under traditional red Chinese lanterns. In the dining room – which seats up to 90 – gold-framed paintings from Chinese artists are suspended horizontally from the ceiling, some pierced with cables that power crystalline chandeliers. Plush cushions and brocade fabrics cover the chairs. On the tables are bespoke plates, painted with a bewildering variety of images from grazing zebras and Qing dynasty dragon robes to a Tamara de Lempicka painting. It feels less like stepping into a restaurant and more like entering the private chambers of a globe-trotting, art-collecting cognoscente.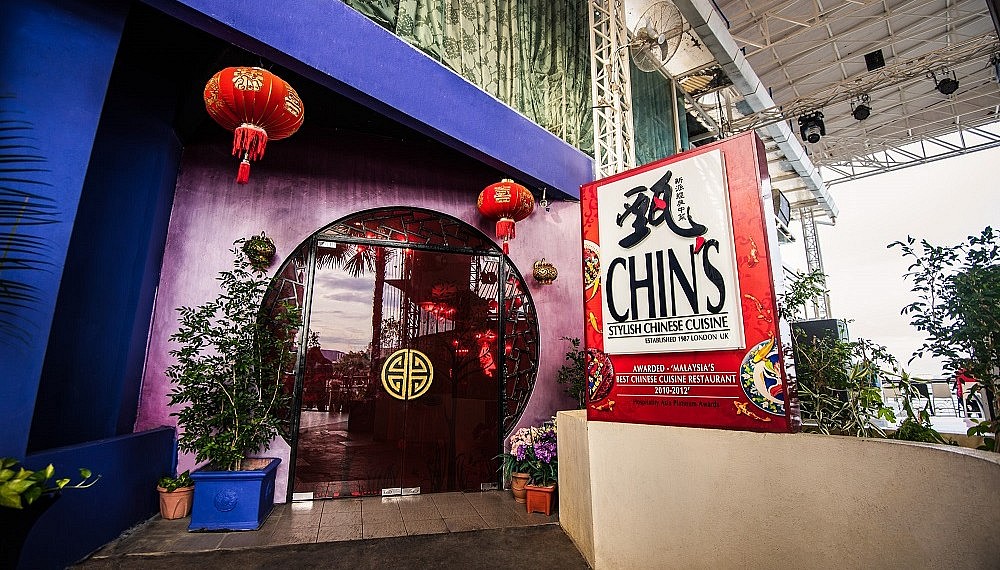 That is not too far from the truth. Created by Sam Chin and his father Dave, the restaurant is a continuation of a journey that Dave started in 1987, when the original Chin's opened in London. A favourite of the celebrity crowd until it closed, the father-son duo then aimed to transpose their ideas for a Penang audience. When Chin's Stylish Chinese Cuisine first opened in 2010, it was met with shock. There had been nothing like it before in Penang. It took a while to gain momentum but grit eventually delivered success, and you can now count a fair number of new restaurants in Penang who have taken more than a few leaves out of the Chin's design sketchbook.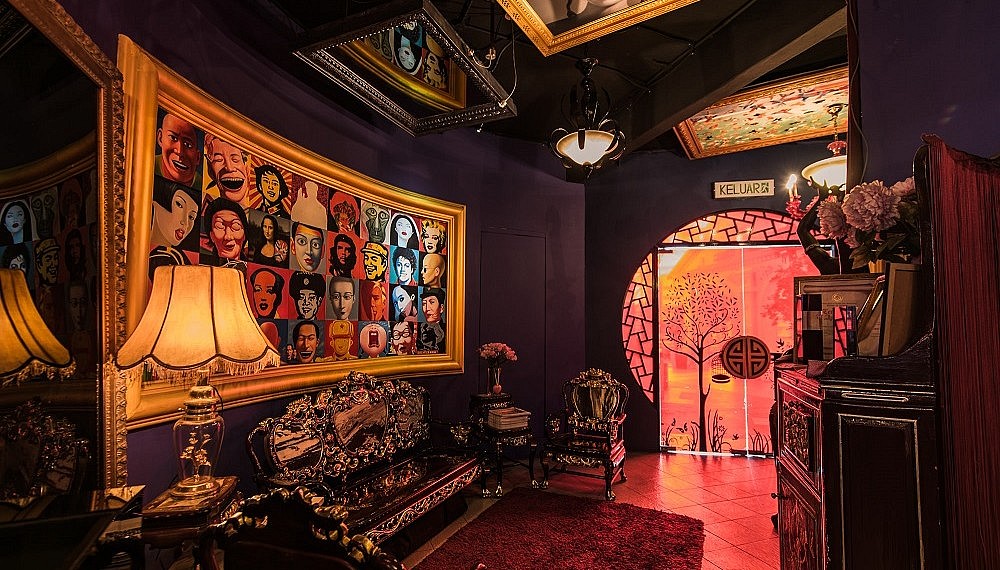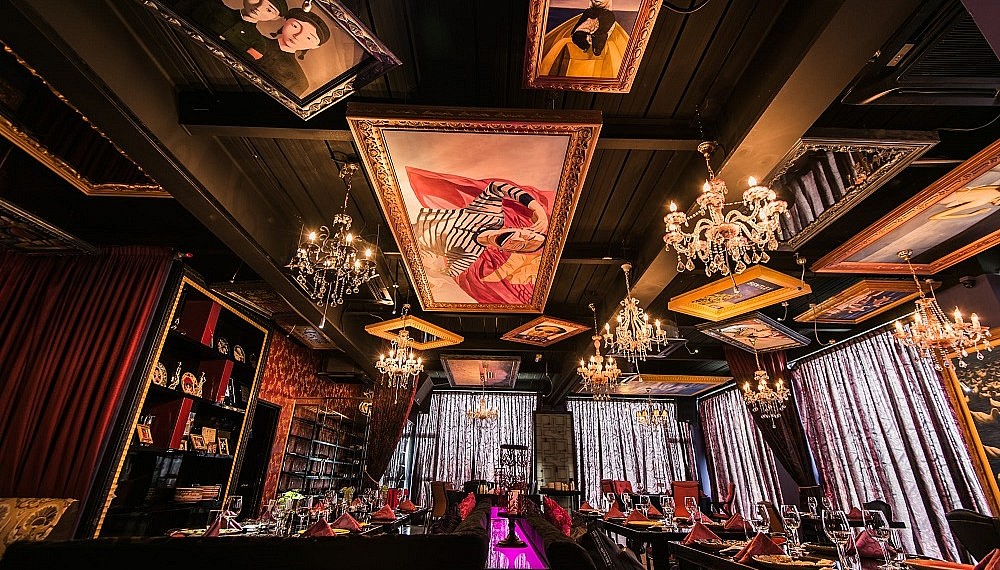 Ain't nothing like the real thing, though, as Marvin Gaye would say. And where it matters the most, Chin's steers away from flourish to honour flavour. The menu is vast, a tome that peels recipes from China's vast geography. Dishes from Hunan, Mongolia, Beijing and Szechuan are dotted throughout, listed next to styles more familiar to Malaysian tastebuds. Extensive it may be, but each is executed reverently by the chefs, most of whom are from China. That approach can be summed up in the Four Seasons appetizer, which ignores borders to place pleasantly numbing Gele mountain chicken with Szechuan peppercorns next to cool wintermelon cubes doused in a citrus sauce, a crispy triangle of prawns on toast and a delightfully fresh mound of spinach and soybeans punched up with careful drizzles of wasabi sauce. Four bites, four corners of China, four winners.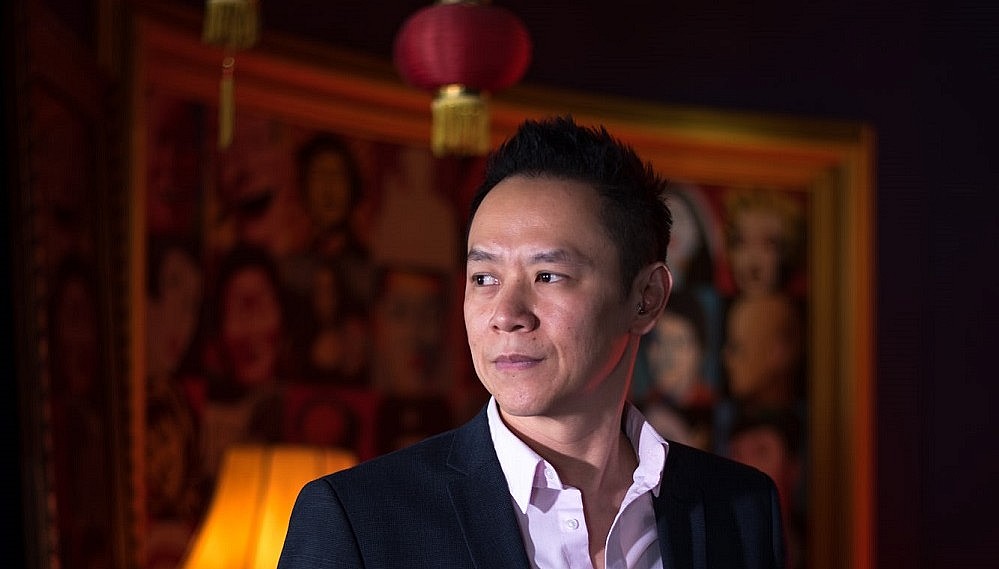 Among diners, many of whom are returning guests, the visually arresting Szechuan Flame Codfish Soup is also a particular favourite. Coddled by actual (if temporary) flames, the bowl contains a nourishing elixir – slightly briny, slightly sour and slightly piquant – in which swim fresh fillets of cod. In comparison, the Shang Shang Qian – skewers of clam, sea jelly, sea asparagus, tree fungus and prawns served in a bamboo cup of comforting, deep-flavoured broth to resemble joss sticks offered for heavenly blessing – was less showy. Proof in the pudding, or in this case the pot, and the word delectable crossed our minds.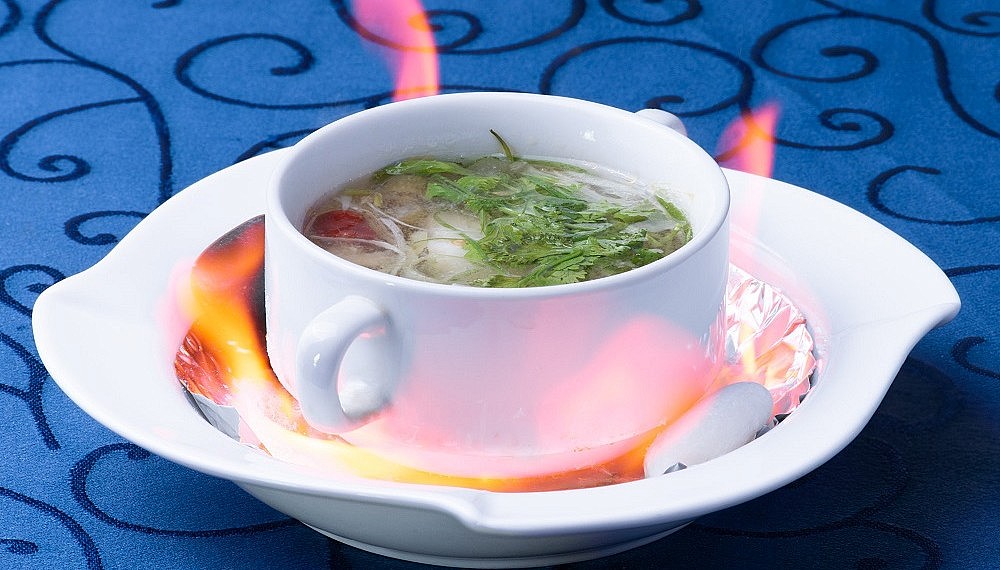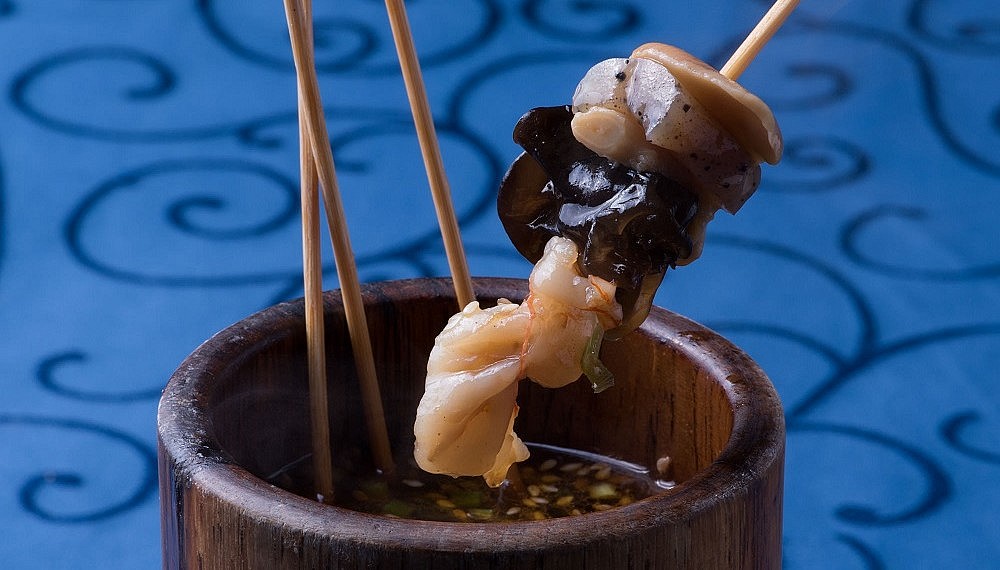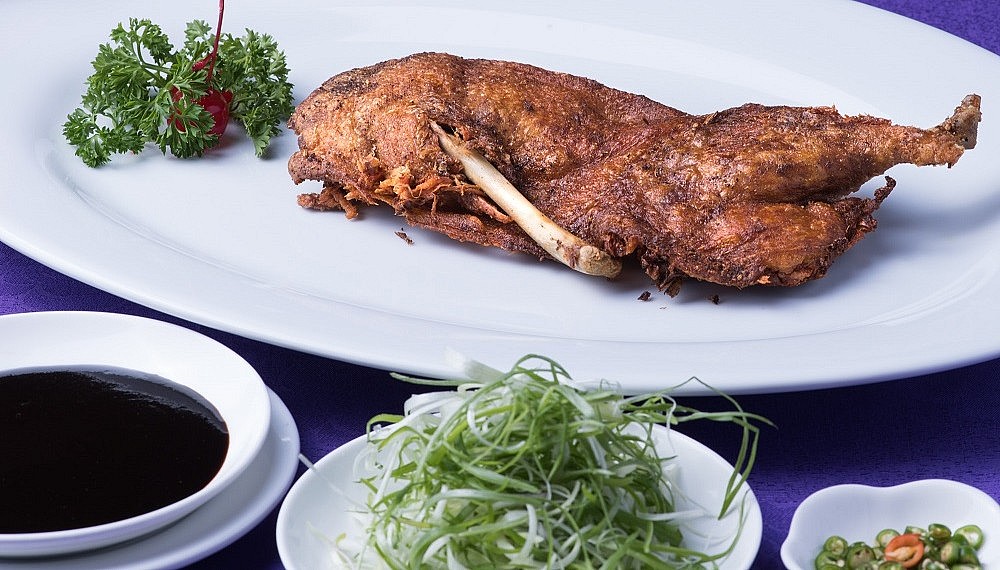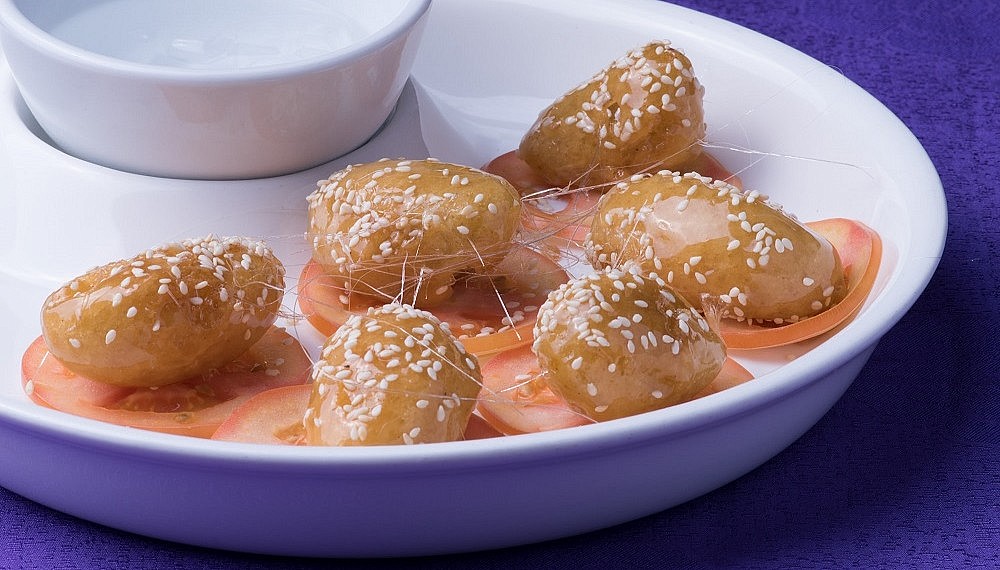 A Chinese meal follows a certain cadence, and after the soup and seafood comes the protein. The most popular option at Chin's is its aromatic crispy duck, a firm favourite since 1987, shredded tableside then re-assembled by hand with the aid of pancakes, scallions, cucumbers and hoisin sauce into compact rolls of savoury pleasure. The flavour of Chin's version of Beijing Duck – steamed then deep-fried – is robust and quite glorious, and the suggestion of adding green chilli to the pancake is a fabulous trick to remember. To end the meal on the symbol of longevity, Chin's recommends one of the more recent additions to its menu – home-made noodles (la mian-style) twisted around a pair of chopsticks with prawns (or lobster) and a touch of truffle oil. Gratifying, with a slight hint of smokiness, the freshness of the ingredients in immediately apparent, executed flawlessly. By the end of the meal, it feels less like a conclusion and more like the start of something new. First impressions can at times be summed up in a phrase, and in the case of the menu at Chin's Stylish Chinese Cuisine, that phrase is 'we'll be back'.