Country Charms
Taipei's almost claustrophobic urban sprawl leads one to believe there isn't anything to Taiwan beyond this. Spending a night on the upper floors of Regent Taipei, at its butler-served Tai Pan rooms with a spectacular view of the Taiwanese capital's bustling Zhongshan district, does little to dispel this impression.
That said, the hotel does offer glimpses of traditional Taiwan in the form of pineapple tarts (buttery, flaky and sweet, they're to die for) and quite possibly the richest beef noodles I've ever had, at Azie.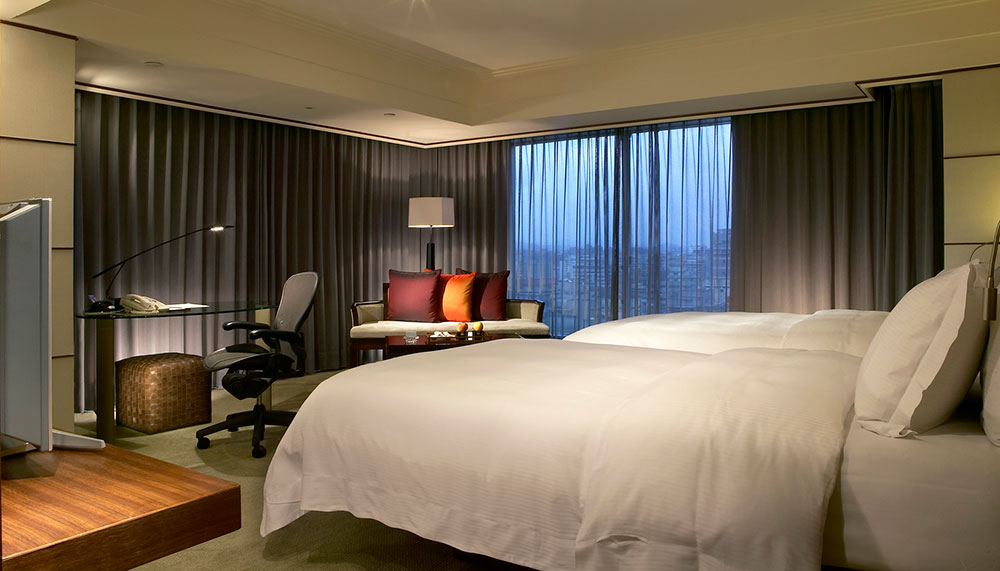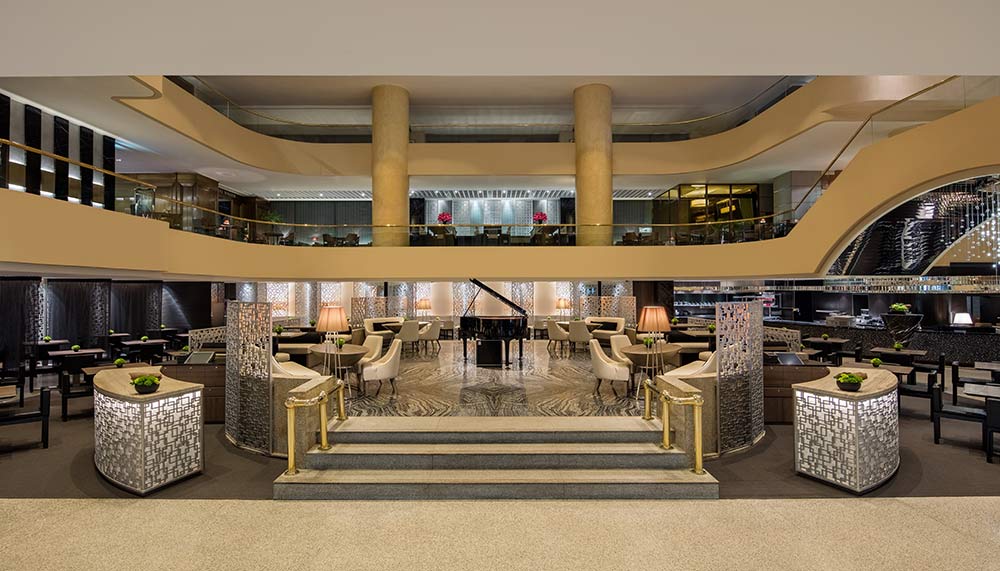 But drive for just an hour out of Taipei to Yilan county and the scenery changes almost entirely. Soaring skyscrapers give way to innumerable rice fields that dot Yilan Plain.
Despite its proximity to Taipei, Yilan has remained fairly insulated from modernity, that is, until Freeway 5 was completed a decade ago. Before that, the journey from Taipei to Yilan took twice as long, through narrow provincial roads and mountain passes that could prove treacherous during the island's typhoon season.
Things are different now, with the new freeway bringing hordes of daytrippers and weekenders from Taipei. Which goes some way to explaining the existence of Luna Park, billed as the largest mall in eastern Taiwan, incorporating a cineplex and the Silks Place Yilan hotel
While Yilan still had flashes of modern life interrupting the bucolic serenity, Taroko National Park had nothing of the sort, save for Silks Place Taroko, though its architecture still has a healthy nod to the area's surroundings. Surroundings which you'll have a front row seat of at the hotel's Gorge View suite, which offers a panoramic view of a stream flowing through a valley. Of course, you can always experience that splendour up close by taking a walk through the Park, on one of a multitude of hiking trails. Hopefully, you'll have better luck with the weather than I did.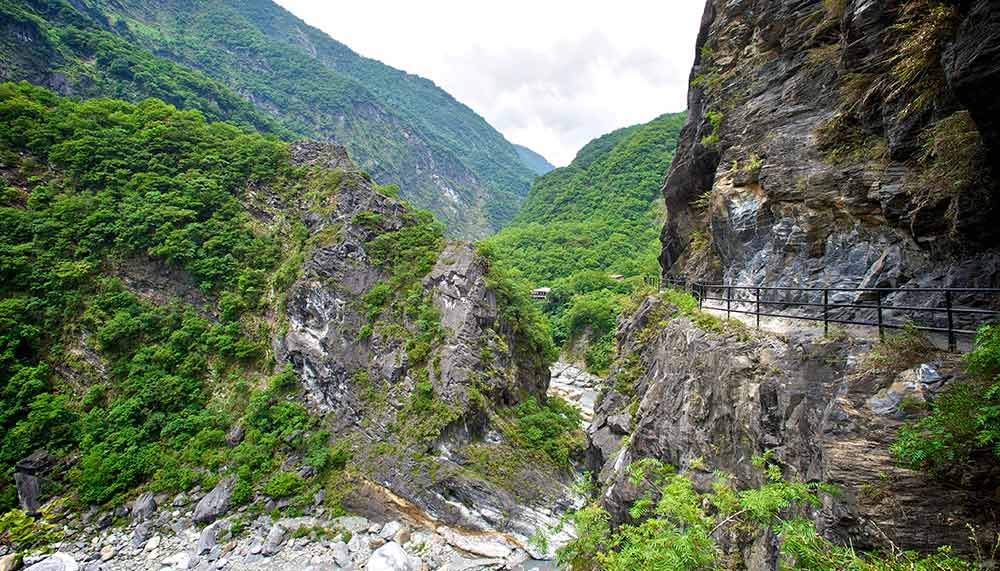 Overcast skies dogged the two days I was in Taroko Gorge, though I managed to stay dry enough to take in the beauty of the marble cliff faces and the mighty Liwu River. Its scenery is reminiscent of the Alps, though obviously far closer to home.
The weather unfortunately also put a damper on the Taroko Gorge Banquet, which featured a plethora of indigenous dishes and regional produce. What was supposed to be a meal framed by Taroko Gorge's scenery became one framed by four (admittedly quite nice) concrete walls.
No matter though, because the food was amazing. Stir-fried boar, wild mountain greens poached and served with an array of dips and a sticky rice pork dumpling were standouts in a meal with more dishes than I have space here to name. That was all washed down with a traditional millet wine – mildly astringent, semi-sweet with light umami, much like a great sake.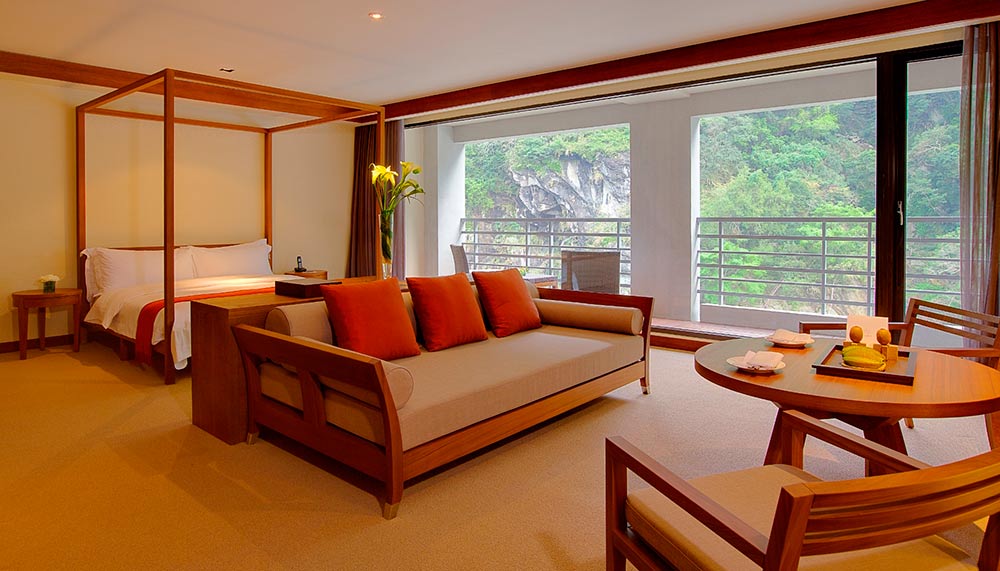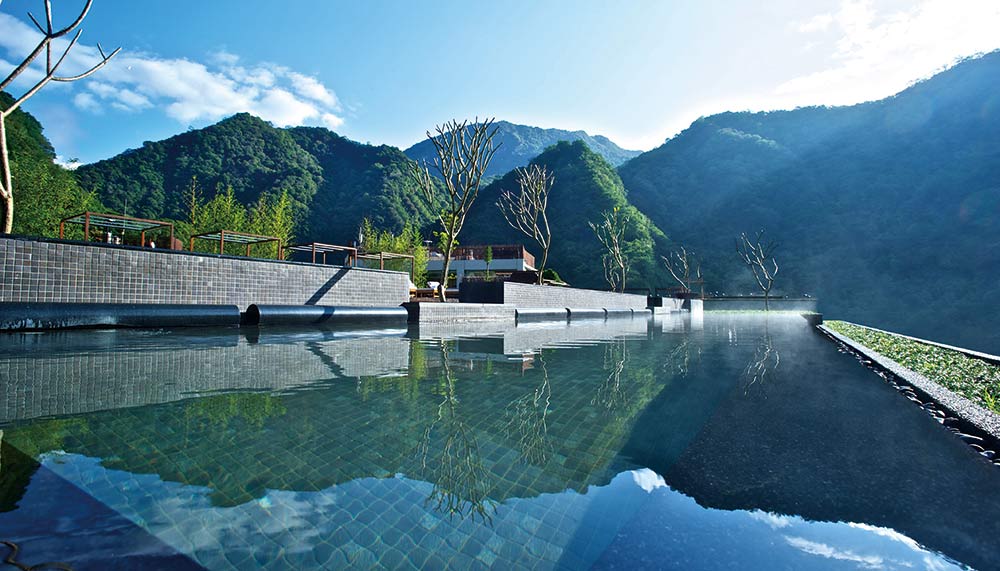 A soak in the rooftop hot tubs with its views of the mountains after a meal of that magnitude would be just the ticket. Sadly, a fine drizzle, an unseasonable chill and an outdoor jacuzzi is not a great combination. With that in mind, I settled for lounging on the balcony, listening to the rain gently pattering on the ground just beyond me. Well, I say "settled", but relaxing in the near-dead silence of the Taiwanese countryside, knowing the big city is only a couple of hours away is hardly settling at all, is it?