culture meets cuisine
Breaking bread over a shared table is an instantly memorable way to celebrate culture. And this fact isn't lost on John Walker & Sons who have elevated proceedings to a stylish new level. Returning for their annual XR 21 Mastery experience, brand custodians smartly combined cuisine and ancestry recently at the Colonial Penang Museum.
To mirror the spirit of XR 21, every dish of this event was an essential distillation of must-have Penangite favourites. Starters included the addictive Pasembur canapés, deep fried fritters topped with shredded cucumber, jicama and tofu, as well as Loh Bak canapés of grilled meat wrapped in a thin tofu skin. Dinner began with a zesty Pegaga salad harvested from Balik Pulau, then a flavour-packed Wild Boar stew cooked in bitter herbs. Mains were the iconic Penang white curry noodles and Nyonya nasi lemak with pork sambal. All scaled down in size but intensified in taste.
Different, but deliciously so. Improbable as it may sound, prior to 1860, mixing single malts with grain alcohol was considered heretical in Scotland. In five short years, the Walker family would defy convention and release their first blend. The independent streak that put them at the forefront of whisky making remains evident in the XR 21, an amalgam of whiskies no less than 21 years of age.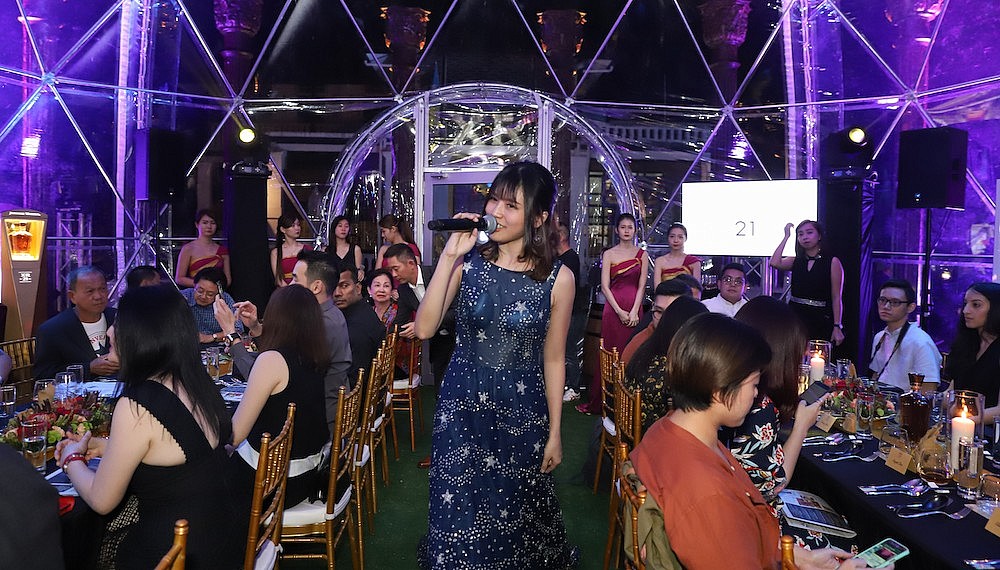 As the revelry wore on, Brand Ambassador for Diageo Malaysia, Jeremy Lee also introduced guests to the 28 Year Old Midnight Blend. Crafted from Johnnie Walker's Private Collection, only 3,888 bottles were produced by Master Blender, Jim Beveridge. Exuding dark fruits, butterscotch, cream, and sampled against the backdrop of this priceless private museum, 2018's XR 21 Mastery event hit all the right notes with aplomb.
---