an evolution
The Jaguar F-Pace is a sign of the times. Launched in 2016, it was the British brand's first ever SUV and a necessary response to the overwhelming worldwide demand in that segment. This follows an eight-decade history populated with some of the world's most iconic sports cars and saloons.
It is no surprise, then, that the F-Pace is billed as a driver's SUV. Its lightweight aluminium construction includes chassis elements derived from the two-seater F-TYPE sports car, while the all-wheel drive system shares technology with the XF saloon.
Let us begin with the pedestrian but necessary traits first: the F-Pace is a perfectly practical mid-size SUV. Large enough to seat five adults in reasonable comfort, but not so bulky as to make parking a nightmare. A generous 650-litre boot space is more than enough for a family's worth of luggage. Modern bells and whistles include a surround camera system and virtual instrument display.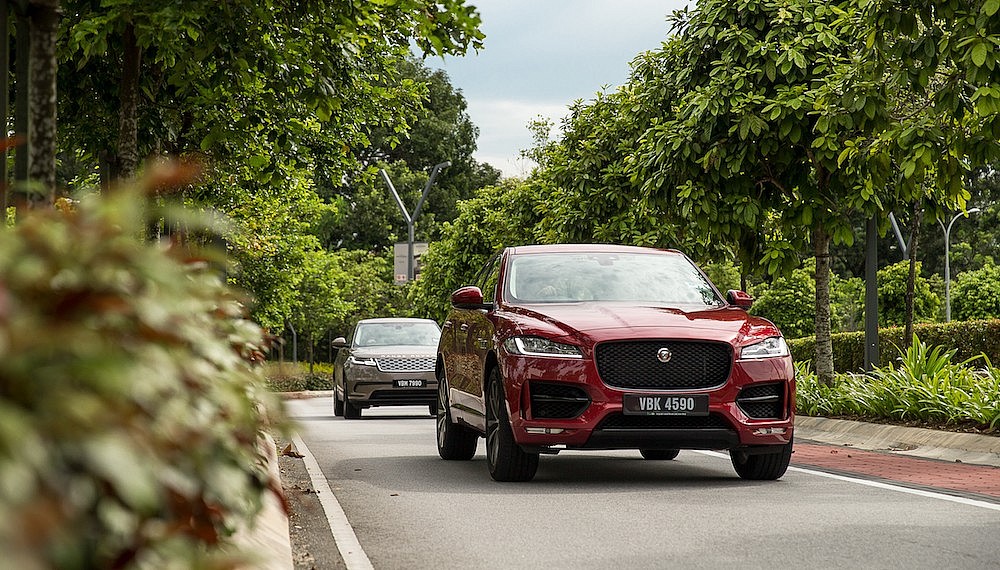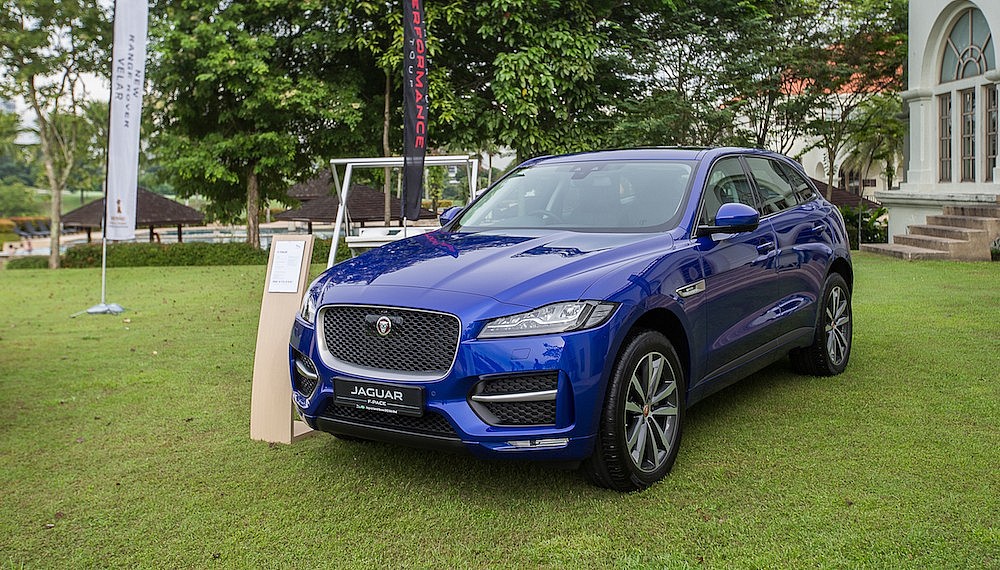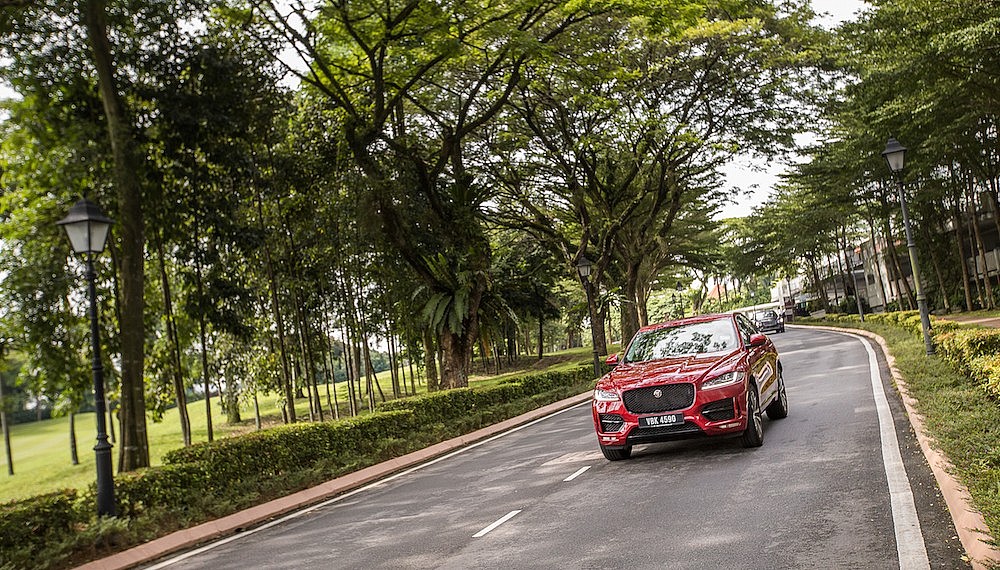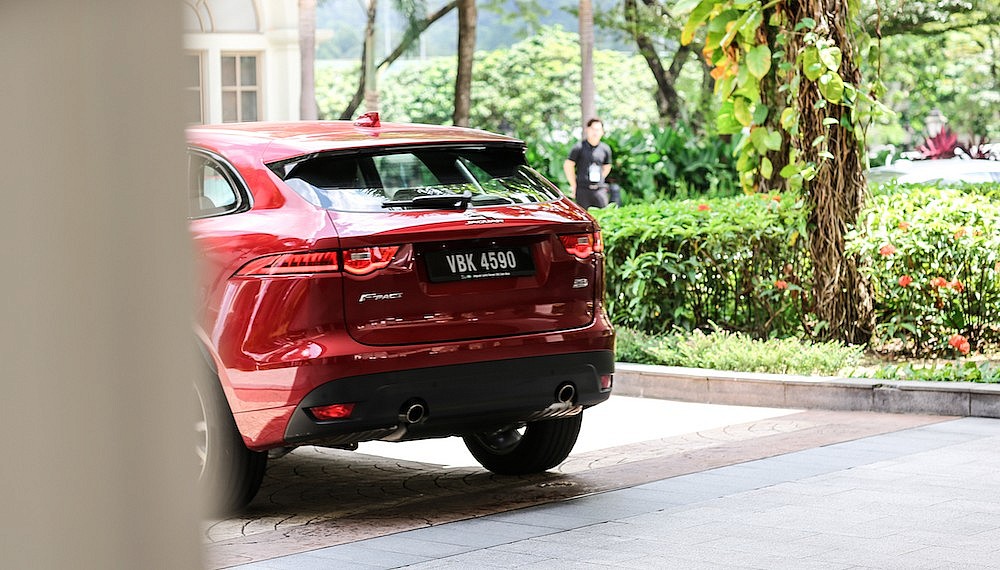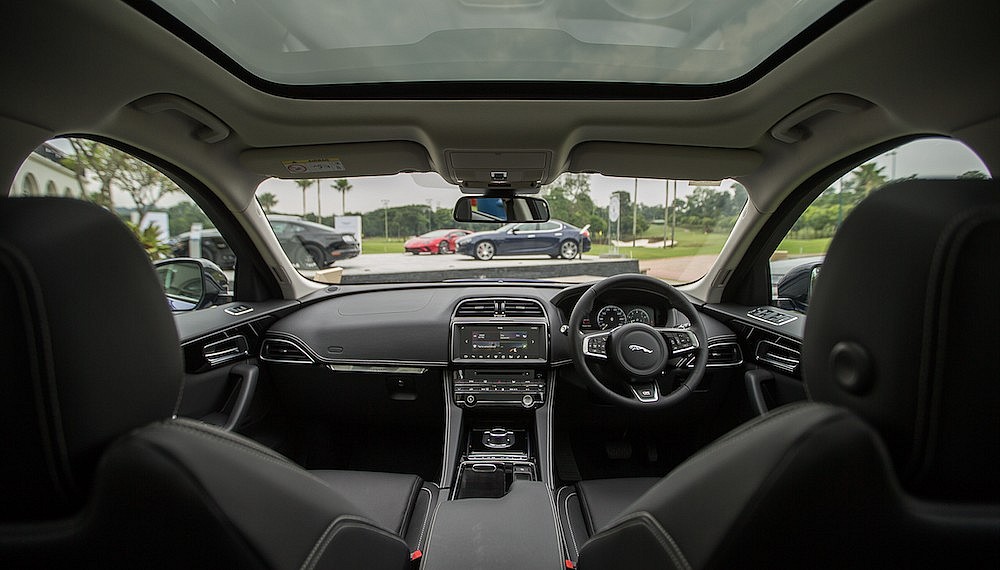 The excitement begins on the road. Even in this heightened format, Jaguar's traditional dynamics remain intact. "The Jag handled very, very well. It had a sportier, harder feel. You could feel all the bumps in the road," said Ruban Rajalingam. This might be to the slight detriment of plush passenger comfort, but the stiffer suspension ensures everything remains tight and responsive in the corners — the driver, at least, will be having an enjoyable time.
The turbocharged 2.0-litre inline-four engine puts out a maximum 246bhp for a respectable 0-100km/h time of 6.8 seconds. "In terms of performance, the Jaguar is good," said Yap Chee Keong, praising the immediacy of torque.  This is amongst the more modest powertrain options of the F-PACE, and several participants noted that the supercharged 3.0-litre V6 would be even more exciting.
"I liked the F-Pace," concluded Dato' Sri Dr Lee Ville. "It's nice and sporty."
| | |
| --- | --- |
| Car | Jaguar F-Pace |
| Engine | 1,997cc, inline-four, turbocharged |
| Power | 246bhp at 5,500rpm |
| Torque | 365Nm at 1,200-4,500rpm |
| 0-100km/h | 6.8 seconds |
| Top Speed | 217km/h |
| Transmission | Six-speed automatic |
| Fuel Consumption | 7.4 litres/100km |
| CO2Emissions | 170g/km |
| Price | RM470,566.04 |