the great escape
From the moment you step into Club Millésime upon checking in, the pampering and TLC – as much of it as you can stand – begins. You'll swiftly be guided to Sofitel Kuala Lumpur Damansara's Imperial Suite (from RM9,712 per night, inclusive of breakfast): a beautifully appointed hideaway of enormous proportions, with a dining room and kitchenette of its own, and a tennis court-sized bathroom.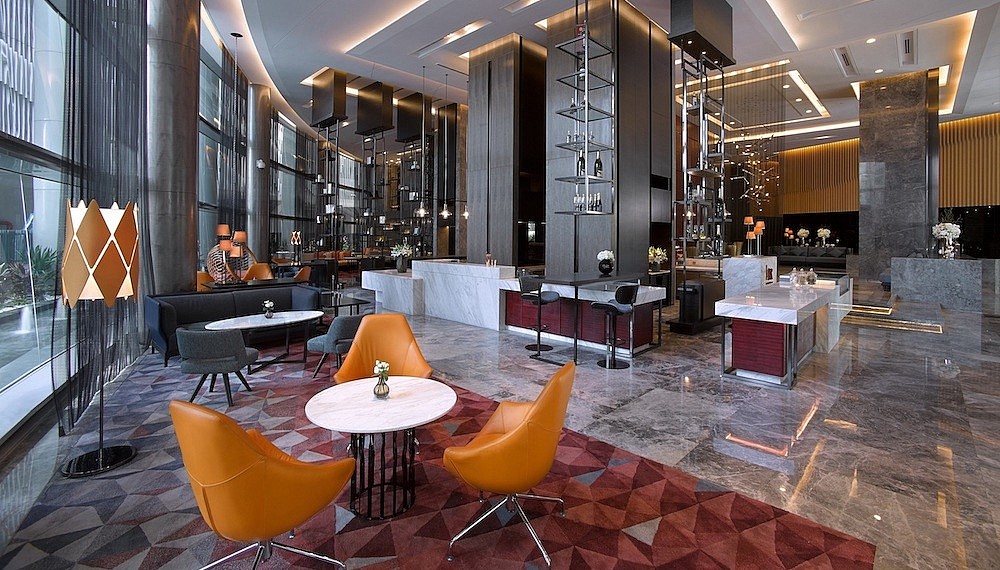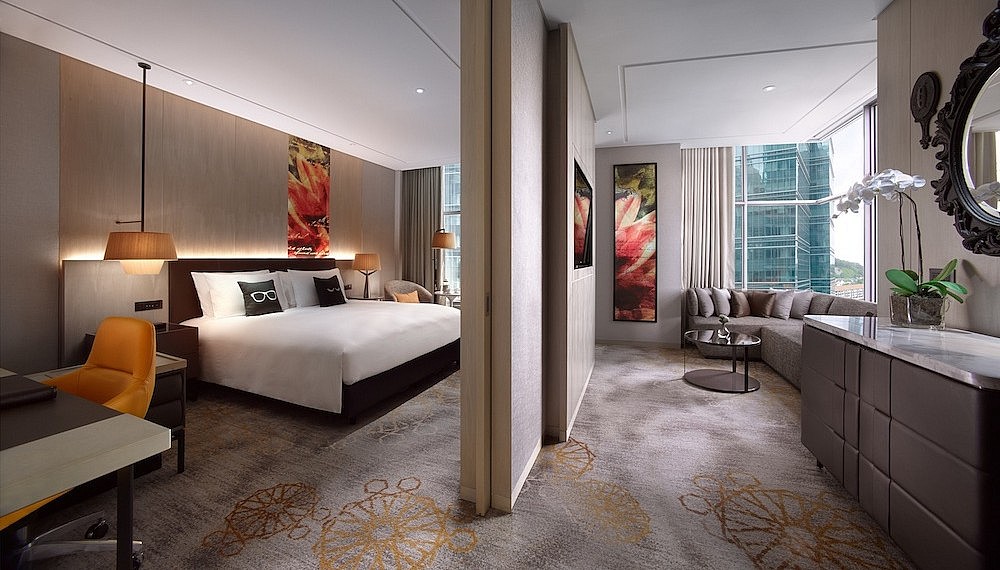 There'll be plenty of time to make the most of the suite during your staycation, but the fun really kicks off back at Club Millésime (access is included if you book any of the hotel's generously proportioned suites). Once evening falls, enjoy the sunset on the Club's airy balcony or through their floor-to-ceiling windows while you sip a complementary evening cocktail and whet your appetite with their stellar cheese selection or spicy mee siam.
Resist the urge to stuff yourself completely, though – the Mediterranean-inspired cuisine of Nizza awaits you downstairs by the poolside or the Cantonese and Imperial fare of Wan Chun Ting, which specialises in tantalising Peking duck roasted over lychee wood. In the face of temptation, there's always the hotel's SoFIT gym if you feel like an early morning workout, complete with Technogym equipment to tone your body into submission, or you can opt for a refreshing swim in the pool.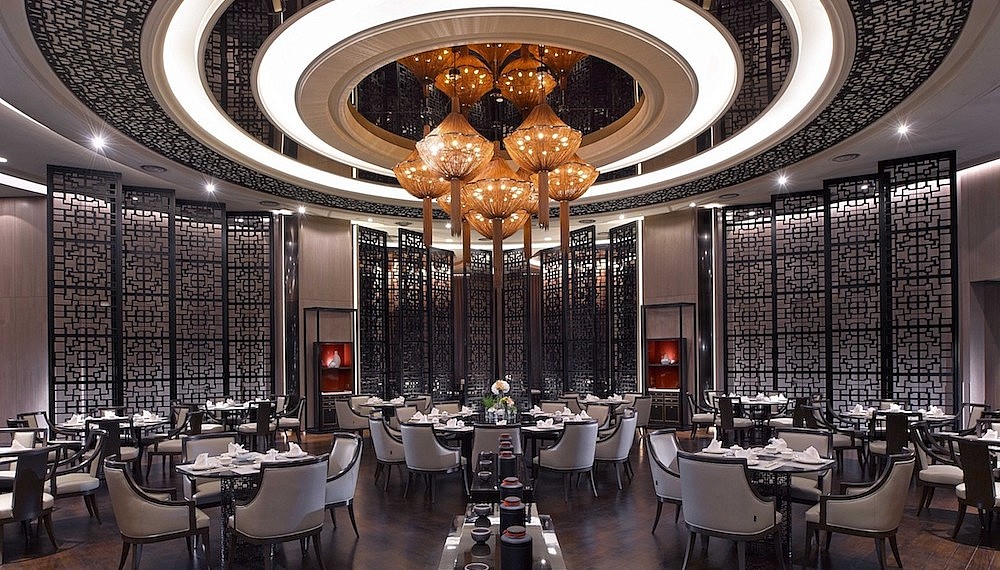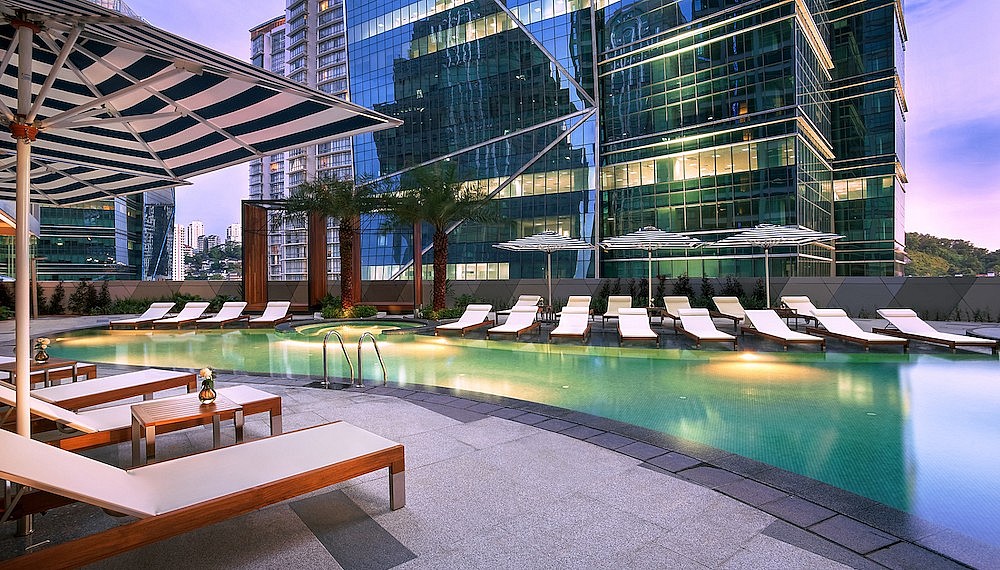 You may well be inclined to take full advantage of Sofitel Kuala Lumpur Damansara's extended late check-out option and return to Wan Chun Ting to sample their delicately crafted dim sum – and really, who in their right mind wouldn't? Do leave a fraction of space for Club Millesime's Le Gouter – the hotel's French take on afternoon tea – so that you depart happy, satisfied, and stuffed with an assortment of sumptuous pastries that you'll be dreaming about until you return.