star-studded adventure
It was a dreary Tuesday morning. The weather was Scottish and traffic was so bad it made me rethink my life's decisions. But despite being stuck amidst a sea of cars clogging the Sprint highway, I knew this was going to be worth it. I was on my way to this year's Dream Car drive by Mercedes-Benz, and the lineup seems to be very promising.
The event started off at the glitzy Alya International show gallery – an exquisite place that doubles as an event venue and a property showcase previewing Sime Darby's bright plans for its real estate sector. After briefing and breakfast, it was time to proceed to our cars and zoom off to Cherating, which would be our next home for one night.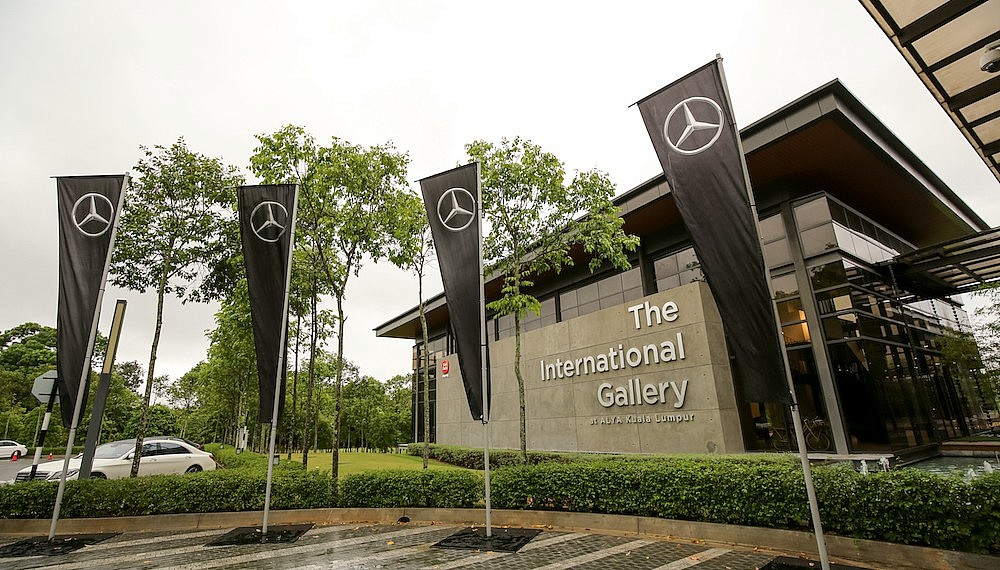 However, it was a little different this time. We were not assigned to drive, but be driven to our destination. And being chauffeured means we were seated in the improved Mercedes-Benz S 450 (RM699,888). Unlike the outgoing S 400h, the S 450 is no longer a hybrid, and power now comes from a new 3.0-litre twin-turbo powerhouse generating 362bhp and 500Nm. Like any S-Class, the S 450 is designed to be the ultimate limo in the business. In fact, it's the paragon of the automotive world that brought the most sophisticated inventions into series production. Like its use of pure LED bulbs for any source of lighting (no traditional bulbs here), its sturdy 40,500Nm/deg of torsional rigidity and its reverential ride comfort — even while doing 180km/h en route to Malaysia's east coast.
Arriving fresher than ever at the balmy resort acres of The Kasturi, lunch was then served before proceeding out for a quick drive towards Kuantan town. Now with a driving partner, our next car was the swanky CLS 450 Edition 1 (RM650,034). Though it appears rakish with its low sloping roof, standard 20-inch wheels and AMG line bodykit, it was surprisingly comfortable to be driven in while I took the backseat for the first leg out.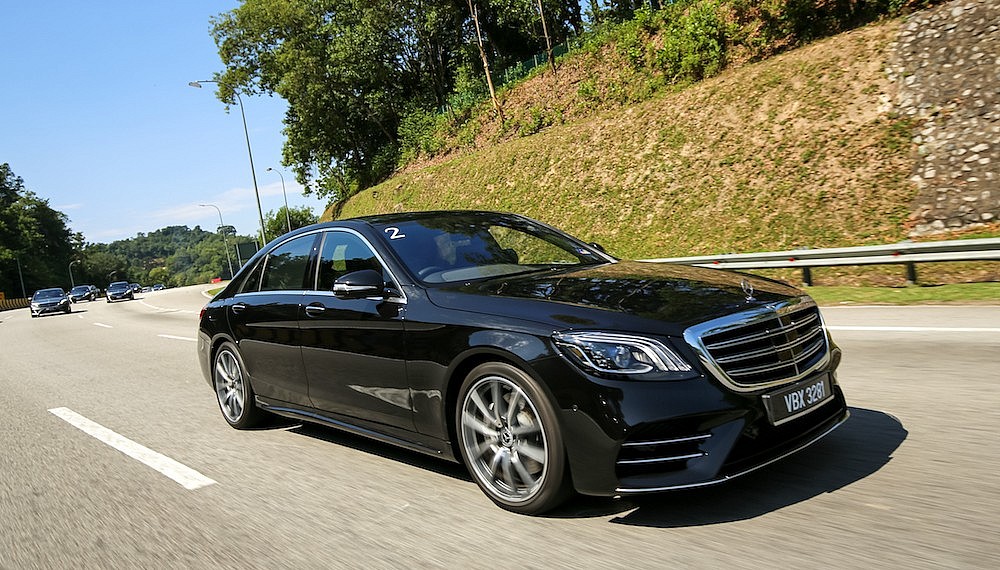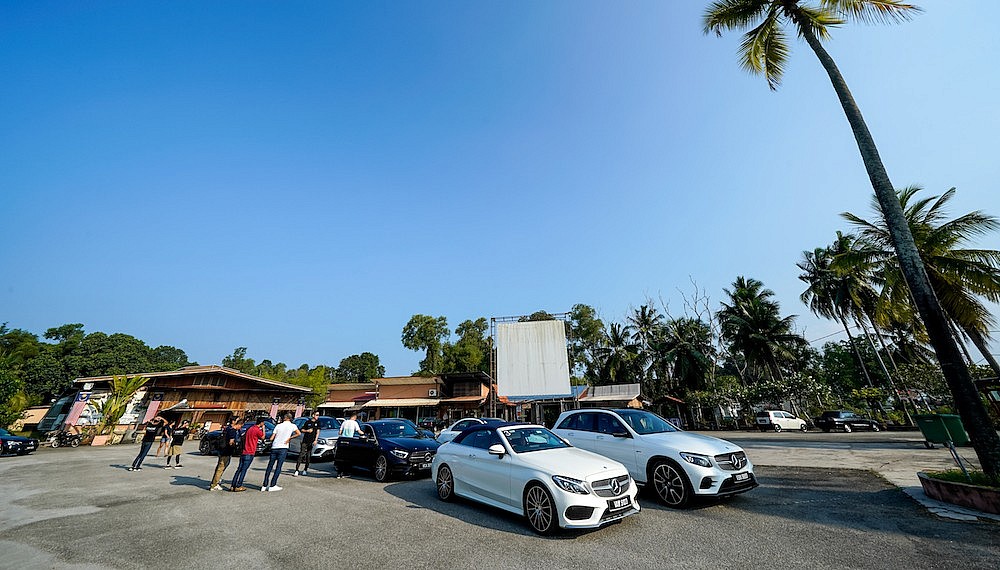 Inside, the CLS 450 is a nice place to be in. Like any range-topping Benzes, its got a built-in IWC analogue clock on the dashboard and seats that are wrapped in lush nappa leather. For safety kit count and gizmos, the car has nine airbags and a pair of multi-beam headlamps that are guaranteed to brighten up the darkest hour. It's also a rather sporting cruiser to drive, thanks to its perky 3.0-litre turbocharged mill and crisp steering feedback.
Next, we hopped into the Star of Stuttgart's most opulent ragtop: the Mercedes-Benz S 560 cabriolet. Powered by a silky-smooth and burly 4.0-litre turbocharged V8, it's a seamless cruiser that is sure to please many aristocrats — be it from its 149 million kilometres worth of headroom with the top down, or its splendrous cabin setting that could even rival the interior deco of a Sanlorenzo yacht.
Now with our drive completed and back at the hotel, we proceeded to dinner by the beach to call it a day. Scroll forward to the following morning, I was then greeted by the dawn chorus of a rumbling V8. Could it be the AMG E 63S (RM1.8 million) that was present on the drive? Nope, it wasn't. It was the glorious AMG GT C (from RM1.4 million).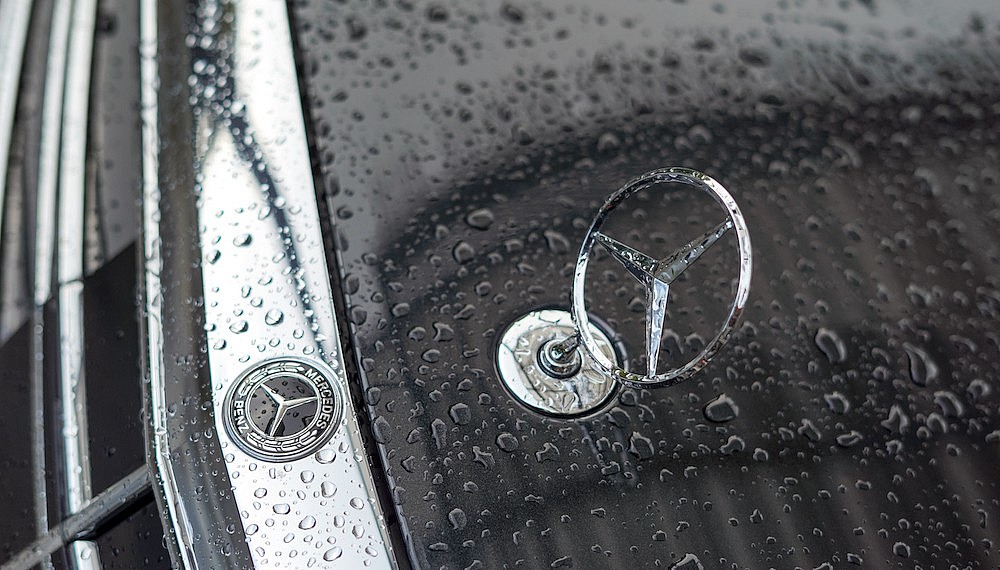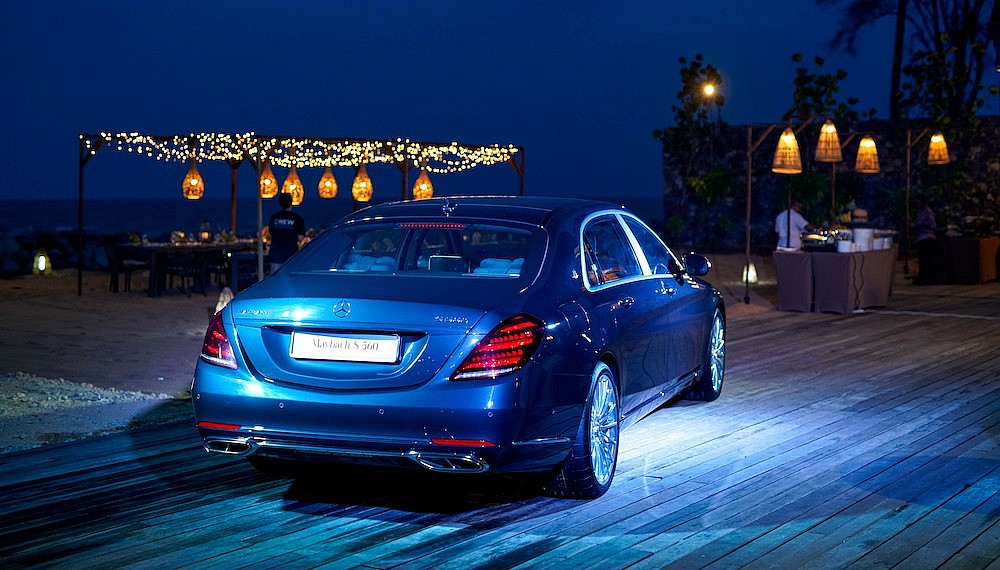 With its keys handed to me and all luggage tucked neatly into the boot, it was time to drive this piece of magnificence back to Kuala Lumpur. Being a supercar in nature, the AMG GT C is the de jure leader of the Dream Car pack. Power comes from a sprightly 4.0-litre twin-turbo V8 that makes 550bhp and 680Nm, giving it a century sprint time of just 3.7 seconds.
Being the final vehicle was assigned to us, the AMG GT C was undoubtably the ultimate joie de vivre that concludes our eventful drive. After many highway miles and finally reaching where we started the day before, it must be said that this year's Dream Car drive was the best yet. Now if only I could be chauffeured back home and rest my weary head in a Maybach S 560 (from RM1.4 million) through this evening's rush hour traffic…