A decade of Excitement
Maserati has been in Malaysia for ten years and there's much to celebrate. And who better to throw the iconic car makers a hoopla than Naza Italia, the Trident Automobile's sole importer and distributor in the country?
That they did. To start of the event, SM Nasarudin Tan Sri SM Nasimuddin, the Group Executive Chairman of Naza Corporation Holdings Sdn Bhd announced the launch of the GranTurismo Sports, the Quattroporte Sport GTS and GrandCabrio – cars that have been hotly anticipated.
"Thanks to Maserati's continuous innovation, we are able to delight the most discerning tastes of our Malaysian clientele with a comprehensive product line-up that is stylish, refined, technologically excellent and innately exclusive," he said.
His sentiments was echoed by Dato Samson Anand George, Group CEO of the automotive division at Naza who said: "We strive to make the entire experience of owning a Maserati unique and sensational, from the moment you walk through the doors of our showroom."
A special limited edition Levante Vulcano was also unveiled to commemorate the occasion. There will only be ten cars available in the country and Naza Italia-Maserati believe that this is a turning point for the brand as this is the first luxury sports utility vehicle Maserati has ventured into in its hundred-plus years of car-making.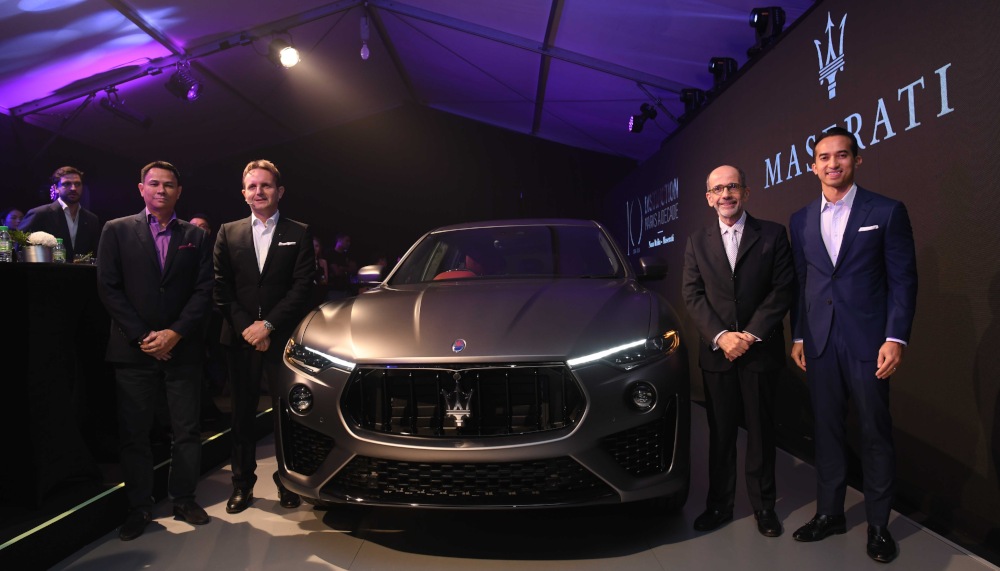 "We are grateful for the guidance and support of Maserati's team at both regional global levels and the patronage of our loyal clients. We look forward to another decade of partnership and excellence to continue creating the Maserati ownership and luxury lifestyle experience for our clients here," added Dato Samson in his address.