The S-Class has long been the benchmark luxury limousine, one always at the forefront of technology. It was only a matter of time, then, before it embraced today's plug-in hybrid technology; that arrived in Malaysia in style with the S 560 e (RM658,888).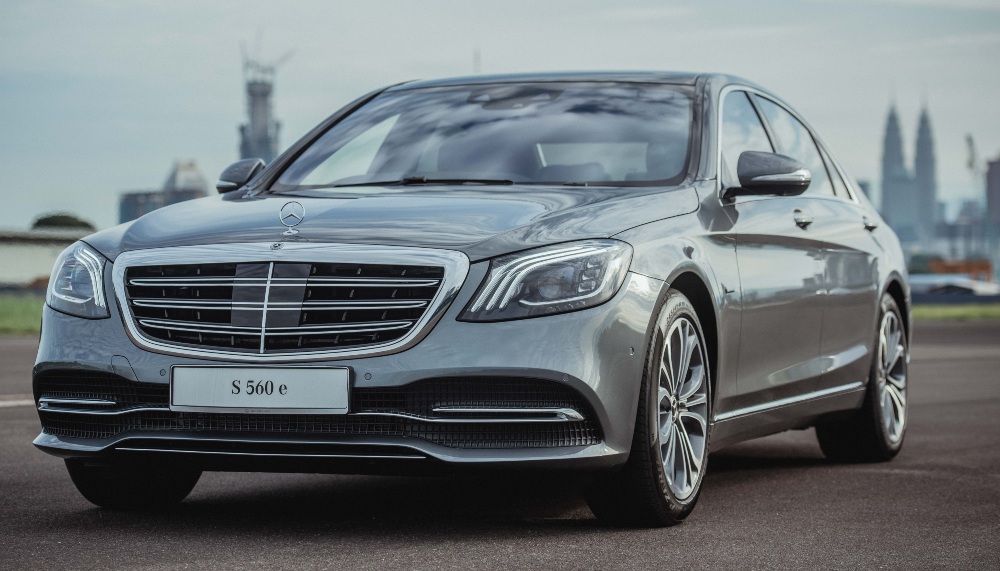 Its hybrid powertrain includes a V6 petrol engine, formidable on its own with an output 367bhp; combined with the electric motor, the total combined output hits 469bhp. This is good enough to propel this sizable limo from 0-100km/h in 5.0 seconds, to a top speed of 250km/h. The 13.5kWh battery is fully charged in as little as 1.8 hours with a wallbox charger, has a maximum range of approximately 50km. The Eco Assist feature aids the driver in maximising efficiency with a haptic feedback accelerator pedal; this is an intuitive under-the-foot method of informing, for example, that maximum electric power is reached or that it is a good time to let the combustion engine shut off. Eco Assist also monitors and adjusts the coasting setup of the car on-the-fly for best efficiency, and appropriately biases the behaviour towards battery charging or free coasting.
Luxury is, of course, uncompromised, and the S 560 e includes Nappa leather upholstery and walnut wood trim. Most importantly for the luxurious passenger car of today, it is equipped with pre-entry climate control that can be set up to ensure a cool and comfortable interior right from the very start of the journey.
Here's a closer look inside the luxury hybrid drive that's Mercedes-Benz S 560e