Measure of Power
While conjecture will always exist for the title holder of World's Best Grand Tourer, Bentley's blueprint for balancing dynamic prowess and cosseting luxury is second to none. The all-new Continental GT Convertible is bestowed with a 6.0-litre twin-turbo W12 engine that shoots this 2,414 kilogram behemoth to 100 km/hr in 3.7 seconds, as well as a sublime chassis which marks it out as a brawny cabriolet.
With a salubrious eight-speed dual-clutch gearbox governing 626bhp and 900Nm of torque, cog changes are smooth in Comfort mode and self-assured in Sport. Among the car's most impressive features is its physics-defying active anti-roll technology, ensuring planted proceedings along twisty backroads with unpredictable cambers. Plus, with the formerly set 40:60 power split now fully variable, spirited driving can send 100 percent of torque to the rear wheels for authentic sporting grunt whenever required.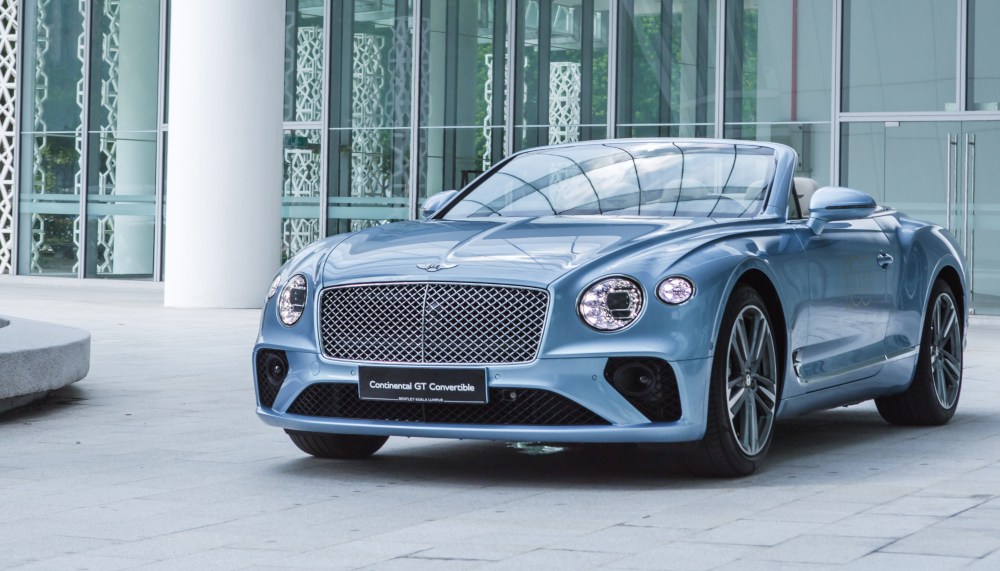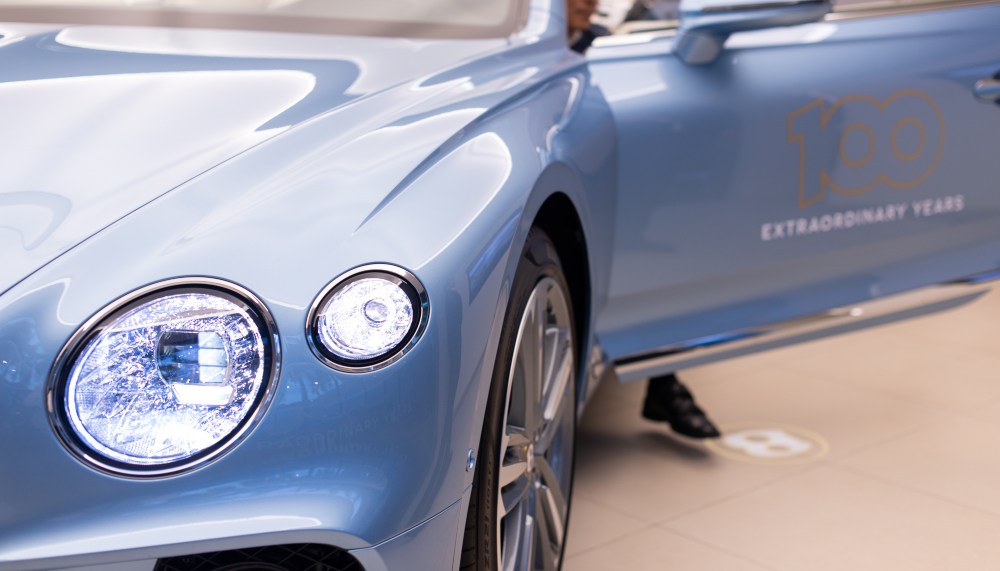 Inside, the pilot settles into a deep diamond-stitched leather seat, enveloped by polished wood, driver-focused controls, and three analogue dials as an elegant reminder of Bentley's old-world origins (compass, outside temperature and chronometer). Ergonomics are faultless and there's a tactility to each button, stalk and knurled knob that instantly reassures new owners they've made one heck of an automotive investment.
Along with Bentley's signature chrome organ pulls for the air-conditioning louvres, the Continental GT Convertible's dash also features a responsive haptic 31.2cm-touchscreen and a highly configurable virtual cockpit instrument cluster as well. Both modern and traditional components sit side-by-side attesting to the rarefied levels of craftsmanship which Bentley has honed across its century-long automotive heritage.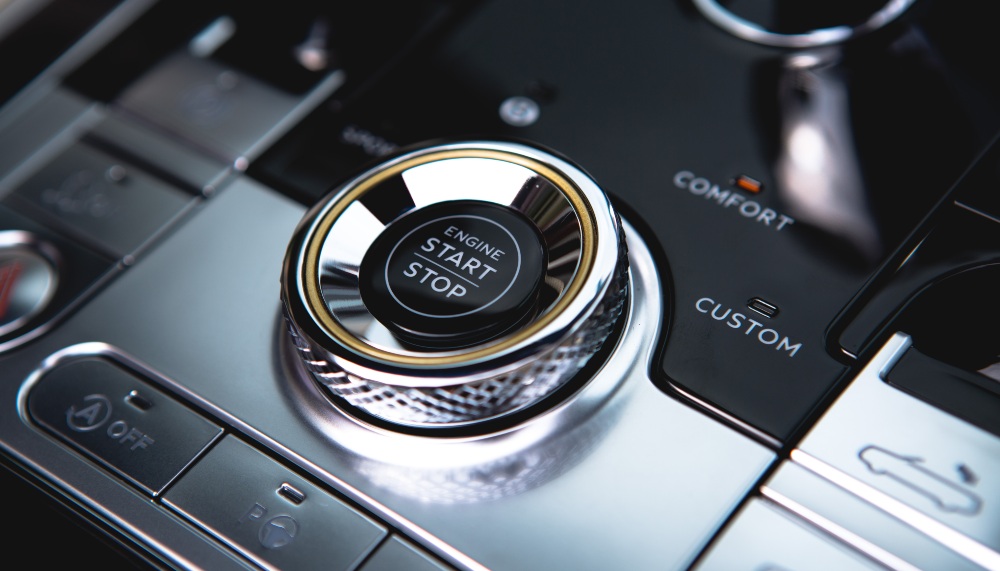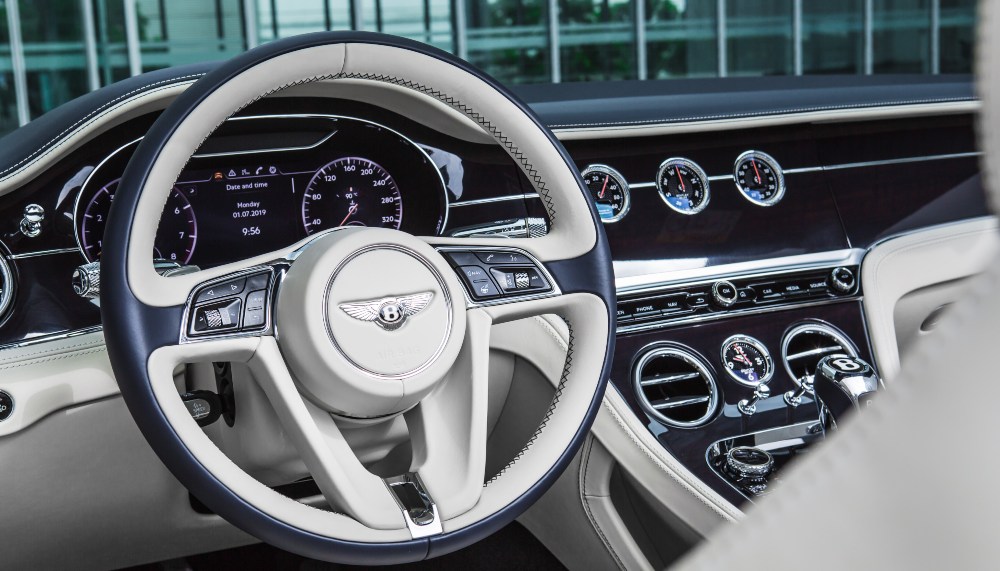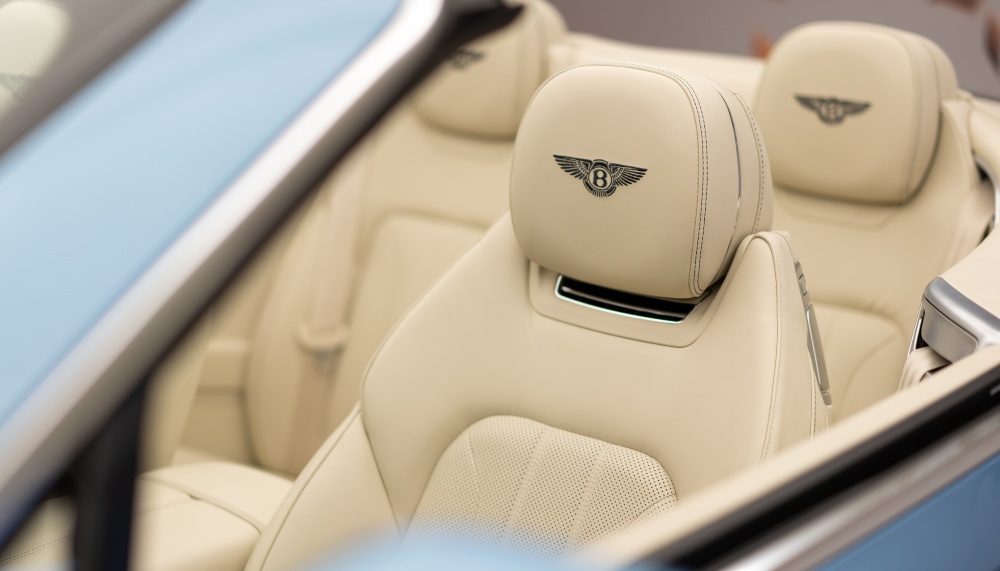 The 2019 Continental GT Convertible (from RM2.24million before taxes, registration and insurance) is available in the Centenary Specification, affording a series of subtle '1919-2019' logos around the car.