Recipes From The Heart
Entering The RuMa Hotel and Residences is an event by itself. Ancient wooden beams from what must have been a majestic Malay home greet visitors at the portico. A gleaming fountain then calls you to its direction, before heavy doors open into a foyer inlaid with tiles faithfully recreated in the style of those found at the Hall of Supreme Harmony, Beijing. Past a golden statuette, up twin spiral staircases, and you'll arrive at ATAS Modern Malaysian Eatery. Helmed by Chef Tyson Gee, this restaurant was established on the promise of Malaysian provenance – that our terroir should always come first, and in the most unexpected ways.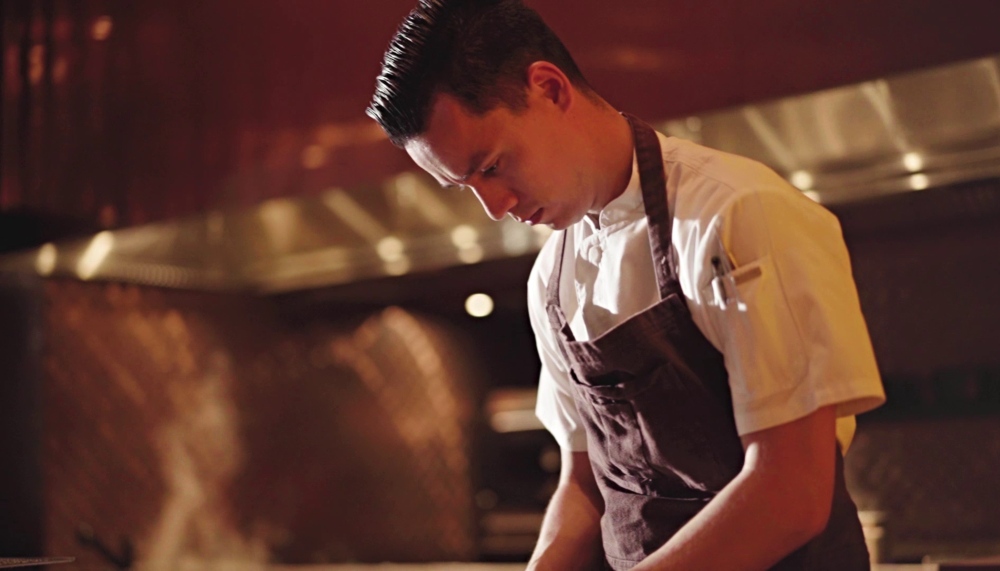 But Chef Tyson himself almost didn't come to be. All he had was the refreshing honesty of Anthony Bourdain's Kitchen Confidential for inspiration, and an unrepentant belief in himself. That journey has led him to the present day, where he has drawn from Malaysian produce and local flavours, to craft a four-course menu which reframes the delicious Martell Cordon Bleu in an exciting new way. Featuring a combination of eau-de-vie aged for a minimum of 10 years, and with many which are much older, this cognac has a characteristic floral bouquet with intensely spiced, fruited notes.
"It's got this deep, rich, golden copper colour and after tasting, I noticed these rich orchard fruits, this bit of spiciness and roasted almonds with a very velvety finish," reports Chef Tyson on the first nose of the Martell Cordon Bleu.
Immediately he knew had to push the boundaries with this commission. For his first dish – Oysters and Caviar – the chef paired the brininess of fresh oysters with the sweetness of Martell Cordon Bleu, thanks to hints of crystalized plums and apples inherent in the cognac.
Then he thought about how this deep, rich, aperitif would perfectly compliment freshly caught ocean trout, balancing the fattiness of the fish with roasted notes of the Martell Cordon Bleu.
Displaying more mastery, the chef went on to create the Cordon Bleu Dry Aged Duck Breast. With careful daily brushing, Chef Tyson Gee made sure to impregnate his succulent dish with the ripe, stone fruit and warm earthiness prevalent in each sip of Martell.
Rounding off proceedings will be a Malaysian Single Origin Chocolate foie gras. "I think this is just a match made in heaven. I always like to ensure my food is very balanced in flavour, whether we're talking salty, sweet, bitter or spicy. These are the complex flavours that add layers to my cooking. And Martell Cordon Bleu is structured the same way."
The menu created by Chef Tyson Gee together with Martell Cordon Bleu will be available for a limited time only, from Friday November 1st to Saturday November 30th at ATAS at The RuMa Hotel and Residences. It is priced at RM200net without pairing and RM300net with a pairing of Martell Cordon Bleu with each of the four courses.
First course: Oyster and Caviar
Velvety smooth Fine de Claire Oyster paired with Malaysian-produced Amur caviar
Second course: Cognac Cured Ocean Trout
Ocean Trout cured in Martell Cordon Bleu to create a distinct savoury aftertaste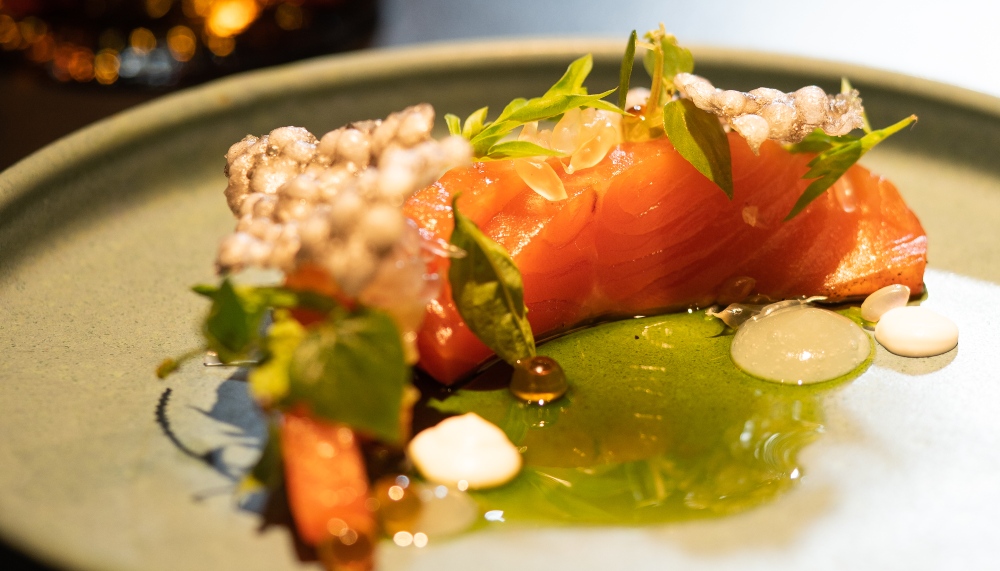 Third Course: Dry Aged Duck Breast
Martell Cordon Bleu is used to impart character in the dry aging process, complemented by a special cognac sauce as a finishing touch.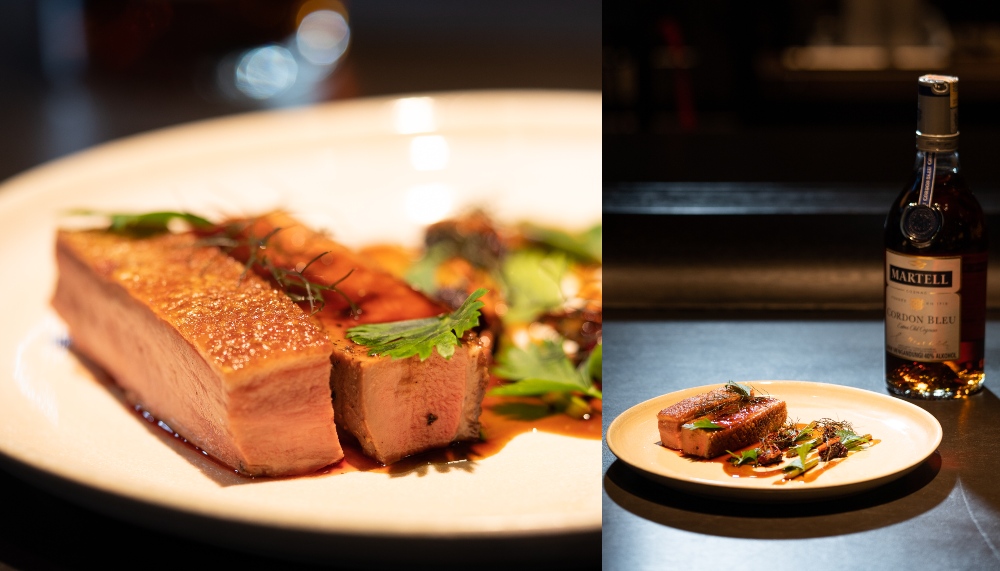 Fourth Course: 70% Malaysian Single Origin Chocolate
Melt-in-your-mouth foie gras and chocolate parfait, paired perfectly with a Martell Cordon Bleu ice cream.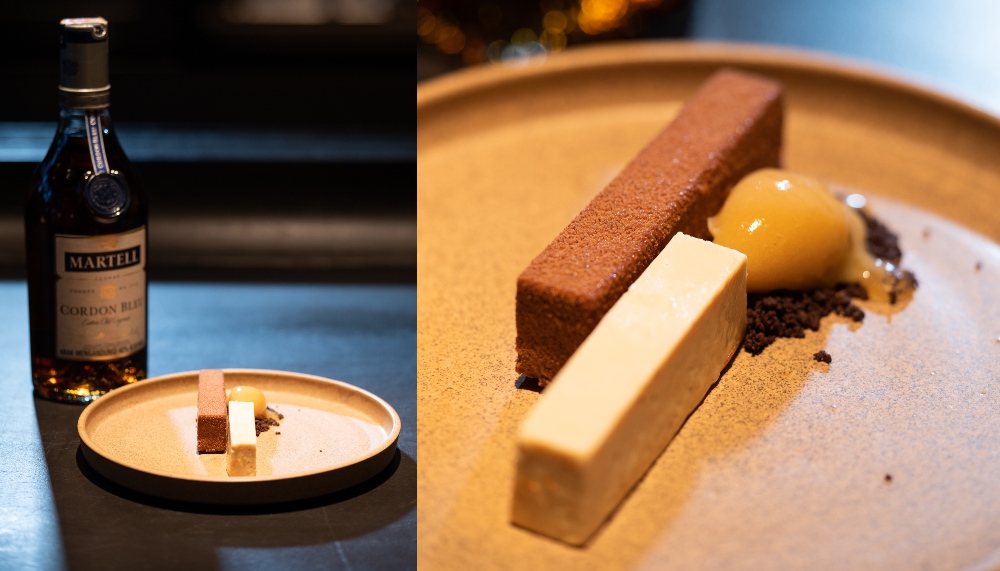 ---
To sample Chef Tyson's menu click here, call 03-2778 0888, or email [email protected]