Has anyone told you about the birds, beasts, and bees? You'll find them fluttering and prancing across Royal Salute's new packaging, as we did at The Majestic Hotel Kuala Lumpur during a grand three-course Scotch pairing gala dinner recently. Colourful parrots spread their wings and zebras leapt from floral arrangements across the hotel's rooftop in a nod to the handiwork of artist Kristjana S. Williams, whose illustrations now decorate every box housing a Royal Salute flagon.
An allusion to the animals of the British Royal Menagerie at the Tower of London, as well as to Royal Salute's stately heritage, this enchanting tableau set the scene for an intimate dinner attended by high-profile whisky enthusiasts. Royal Salute ambassador His Grace, Torquhil Ian Campbell, 13th Duke of Argyll – clad in Clan Campbell tartan, no less – graciously acted as the evening's host, telling guests, "I have been passionate about whisky my whole life."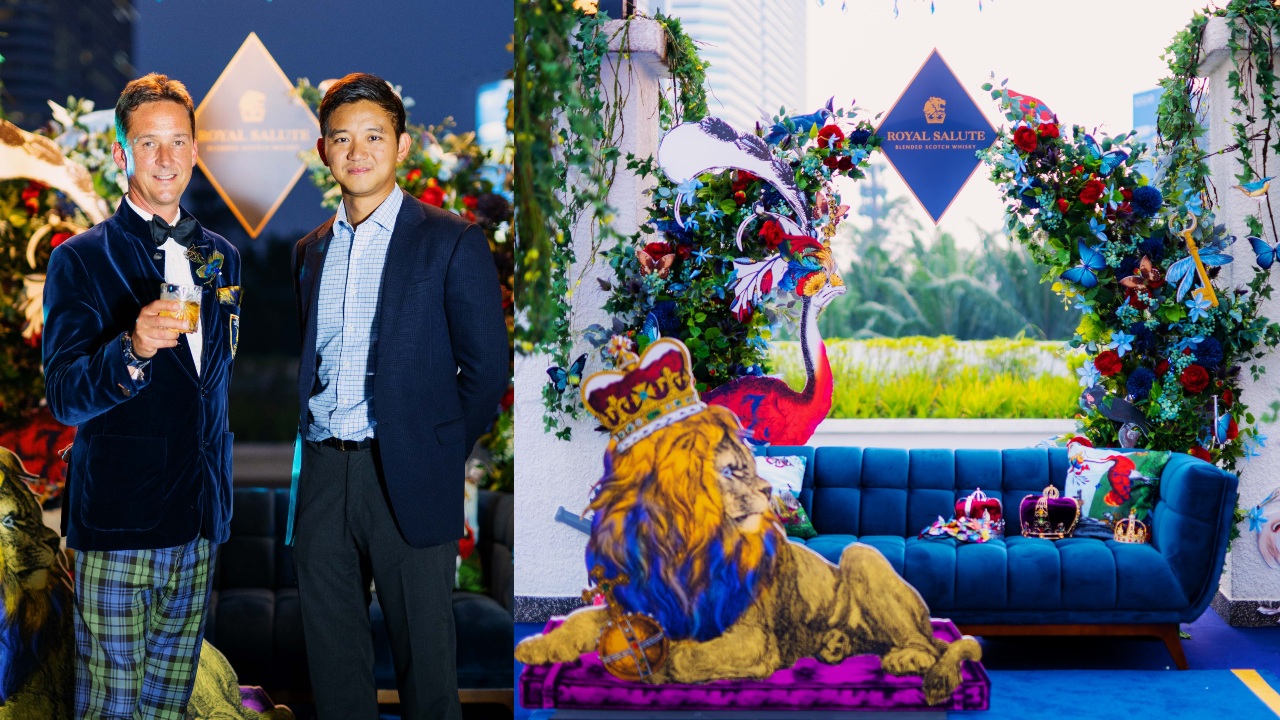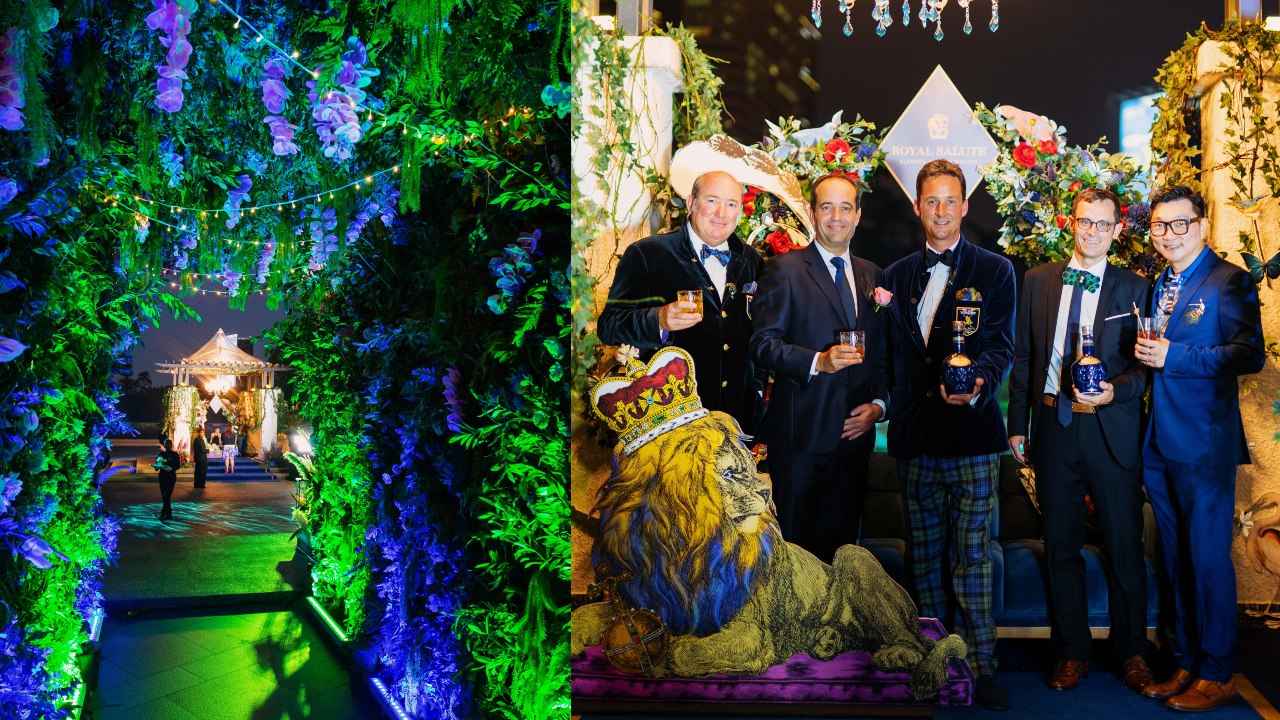 Also present at the dinner was special guest Peter Prentice, Royal Salute's Global VIP Relationship Director and Chairman of the Keepers of The Quaich Society, who put his remarkable oratory skills to use and waxed lyrical about the brand's new blends. The meal began with an appetiser of seared scallops and compressed cucumber marinated in key lime, paired with The Signature Blend – Royal Salute's most famous 21 Year Old.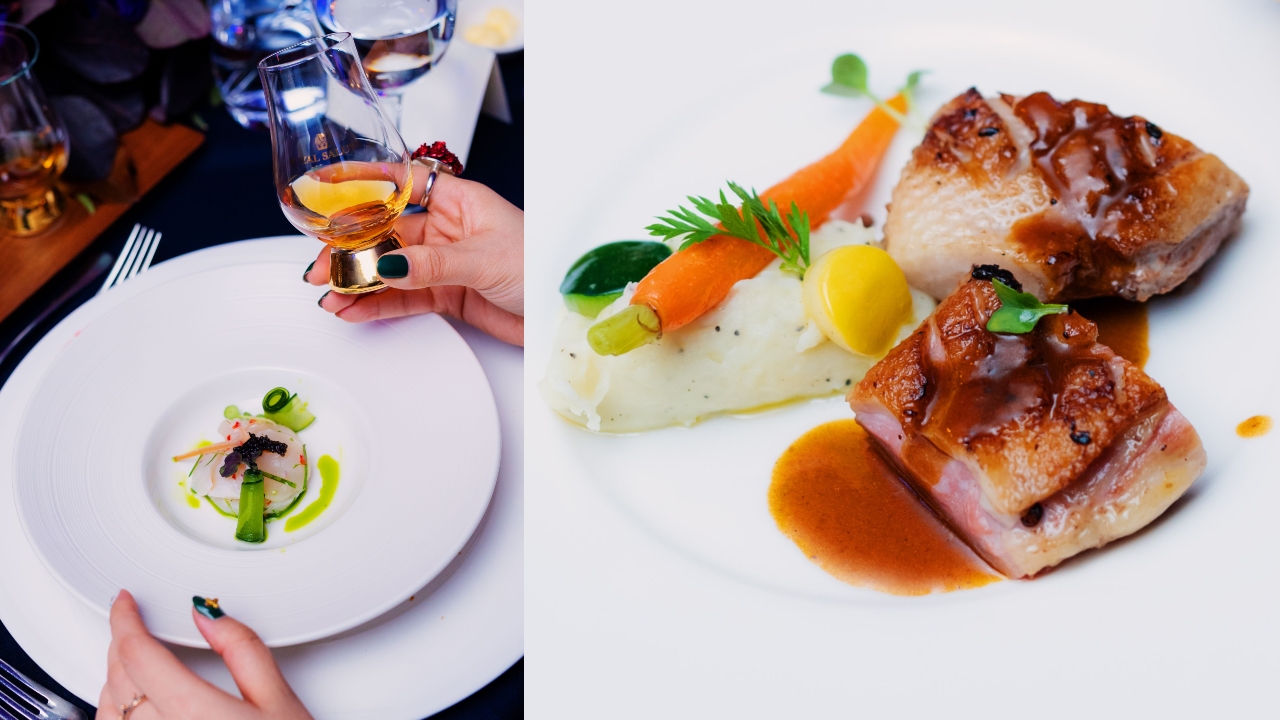 From there, Prentice teased out the distinctive properties of the two Royal Salute whiskies that recently became part of its permanent core collection: The Malts Blend and The Lost Blend. He praised the complexity of both 21 Year Olds, highlighting the hints of new first-filled oak and "zingy explosions of sweet fruit intensity" within The Malts Blend – a masterful combination of over 21 single malts from Scotland's five whisky regions.
"Royal Salute always has this lovely fruity-floral signature nose with Speyside at its heart, and then adds a little extra depth with the other whiskies," Prentice explained, as guests tried it with pan-seared duck breast. "This is a big whisky, and a fabulous one. I hope you'll agree that what Royal Salute's Master Blender, Sandy Hyslop, has achieved is the tremendous intensity of a great single malt style with the added, glorious complexity and sophistication that you get from a superb blend."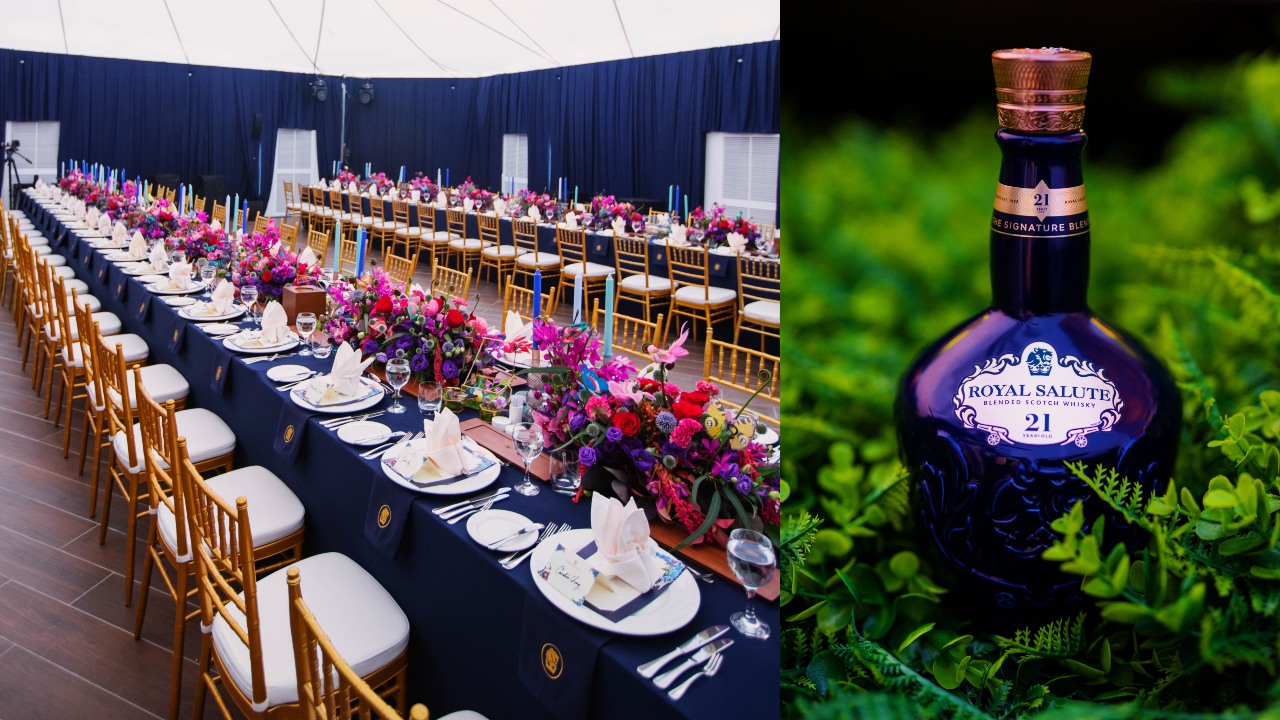 The Lost Blend—available exclusively at Duty Free stores in international airports around the world—was arguably even more special, given that it contains whiskies from Scotland's 'lost' distilleries that are no longer in production. As this was Royal Salute's first peated whisky, Prentice took care to draw attention to the hints of burnt embers and smoke of this highly prized blend. "I'm finding it quite spicy, and if you happen to be one of those people who likes a little extra smoke, then this is the one for you," he said, bringing an authoritative end to his whisky masterclass.