The MAster Blender's Mark
On a summer's evening in the Jongno district of Seoul, South Korea, a fanciful gala dinner took place on the grounds of the Seoul Museum. Here, guests dined outdoors among the hills and forests of a villa over a century old. Accompanying the manicured and capricious floral table setting was a certain porcelain flagon: the hallmark of Royal Salute blended whisky. Tonight, there were no fewer than three differently coloured ones – blue for an old stalwart, and officially unveiled in black and green were two new core expressions.
As Master Blender for Royal Salute, Sandy Hyslop presides over a whisky institution. In 1953, it was birthed in its iconic receptacle – to mark the coronation of Queen Elizabeth II. And ever since Royal Salute has been a continuous offering as a 21-year-old blended whisky. It is everything that a matured blend should be: mellow but layered, opulent in taste and mouthfeel, rounded and sweet and without any sharp edges to disrupt its sophistication. Maintaining its decades-long reputation is a formidable task. "It is a big responsibility, and one that I take really seriously," says Hyslop, who took up the position in 2016. "When I started in the whisky industry back in 1983, I could only have dreamt of having this job, being responsible for such a prestigious brand with such fantastic lineage."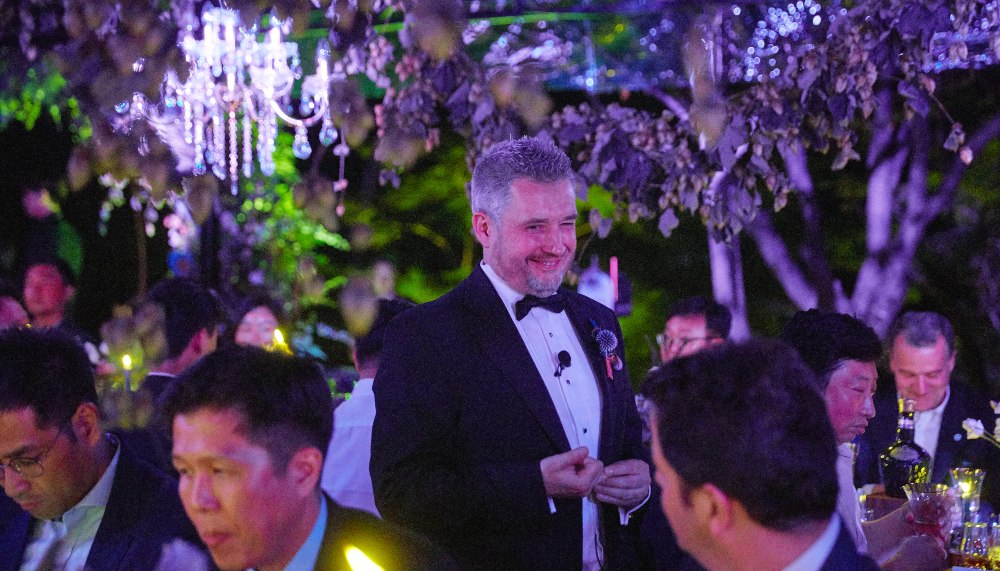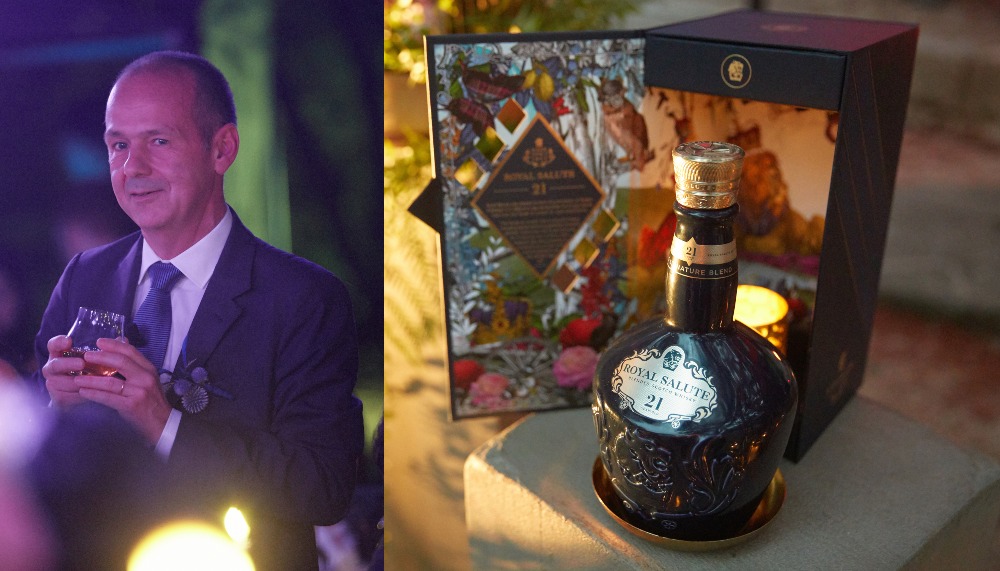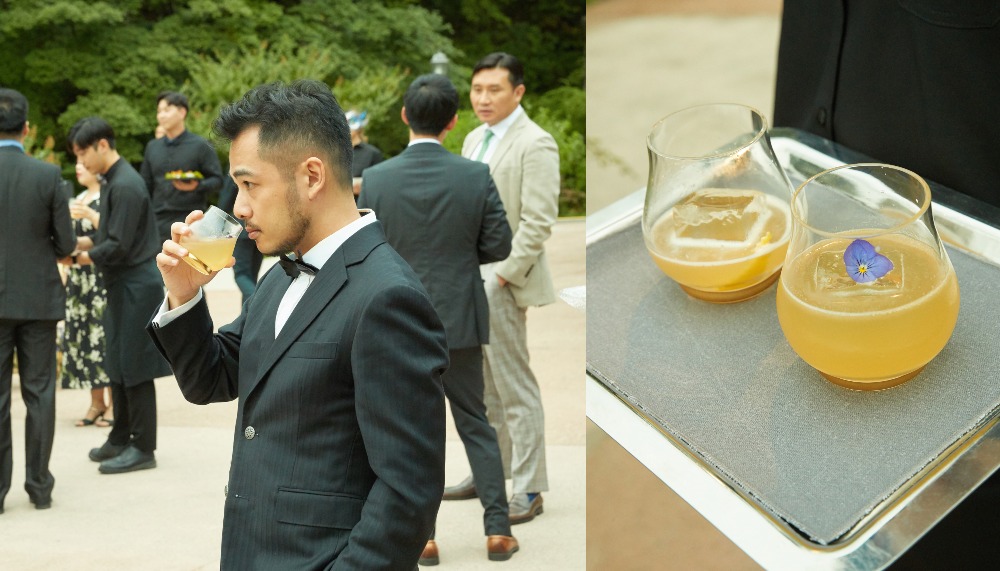 The entire scope of the whisky-making process falls under Hyslop's purview: from cask purchase and selection, and the creation of new distillates all the way up to careful screening and monitoring of spirits aged for over two decades. "As we get to 21 years old, there are many different things that need to be monitored carefully. There is not a lot of room for mistakes at that age," he explains. "If I was to put together a Royal Salute blend that didn't make the flavour profile, it's not like other spirits where I could just make some more tomorrow." Sandy Hyslop noses around 1,500 casks per week and is a self-confessed spreadsheet ace when it comes to planning his inventory. "I love it, it's like a big puzzle to me, to make sure we're laying stock down today," he enthuses. "Some of the new stock I'm laying down now, I will not see made as Royal Salute. I will be retired when it comes out. So there's looking after the blend, looking after the continuity, but there's also leaving the house in good order for the next blender. All the work I'm doing now is to make his job easier!"
Being able to launch two new blends makes this an exceptionally exciting year for Sandy Hyslop. The Malts Blend (presented in an emerald green flagon) and the Lost Blend (similarly in obsidian black), both also aged 21 years, will be joining the flagship Signature Blend. "It is an absolute honour for me to be responsible for the Signature blend, but to be able to add two new whiskies permanently to Royal Salute is amazing," Hyslop says. "It's almost like leaving your mark on the brand. Some have never had the opportunity. To be able to do one, never mind two, is unbelievable. It's a huge milestone for me."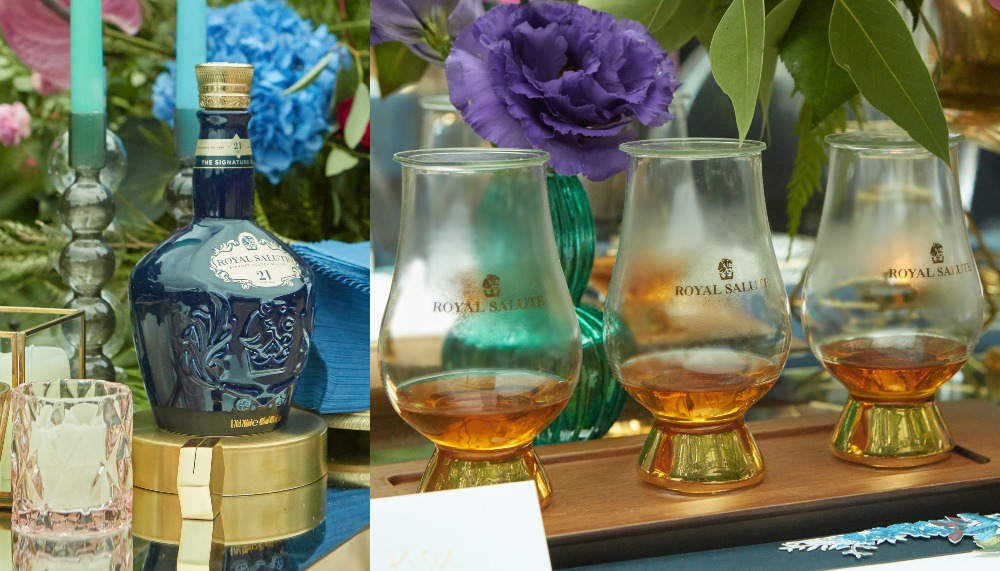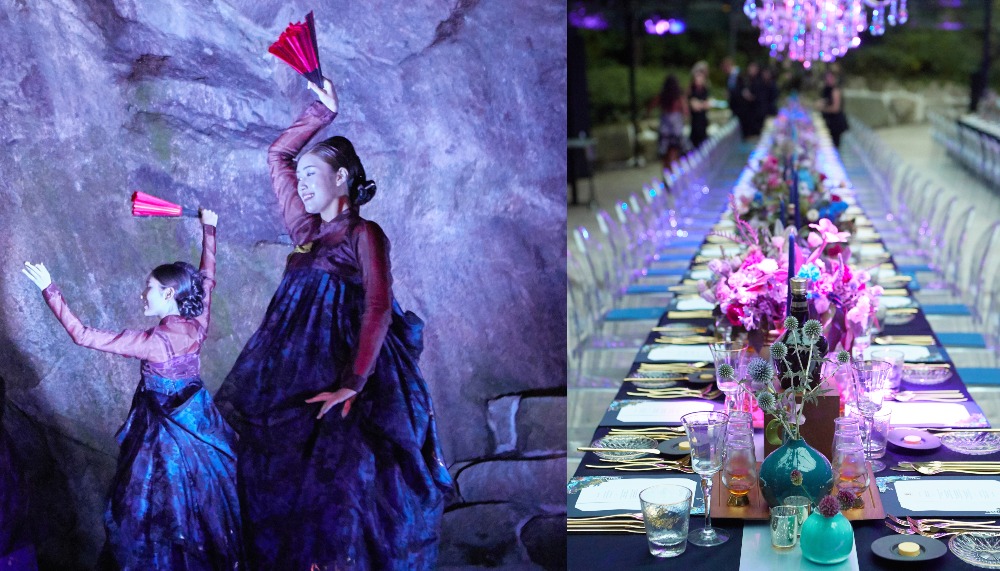 The Malts Blend is the Signature Blend's more bombastic and larger-than-life brother – massively full and resplendently sweet. "This is a complex recipe," explains Hyslop, referring to the fact that the Malts Blend is composed of over 21 single malts from all five regions of Scotland. "Bringing that recipe together with all these different flavours, you get something that is really quite sophisticated and multifaceted. You're getting lots of different flavours, all harmoniously brought together. The classic Royal Salute has that sweet, creamy, vanilla, milk chocolate, wonderful smooth flavours. The Malts Blend I wanted to be dialled-up – rich, orchards, ripe fruit. You're getting peaches and syrup, and really, really intense, sweet jammy notes coming through."
Intriguingly, The Lost Blend consists of whiskies from now-defunct distilleries, including Caperdonich, Dumbarton and Imperial. "I wanted it to be more traditional," says Hyslop. "We've used more of the traditional oak, so it has some really, really nice nuttiness coming through, with those sort of hazelnut flavours coming in there as well." The Lost Blend is also one of the smokiest expressions ever to come from Royal Salute, but it is balanced and not too peaty. "You get the smoke, but as the whisky starts to subside on the palate, as you draw air in through your mouth… it's a bit like bonfire embers—something that's been on, and has just gone out," he describes.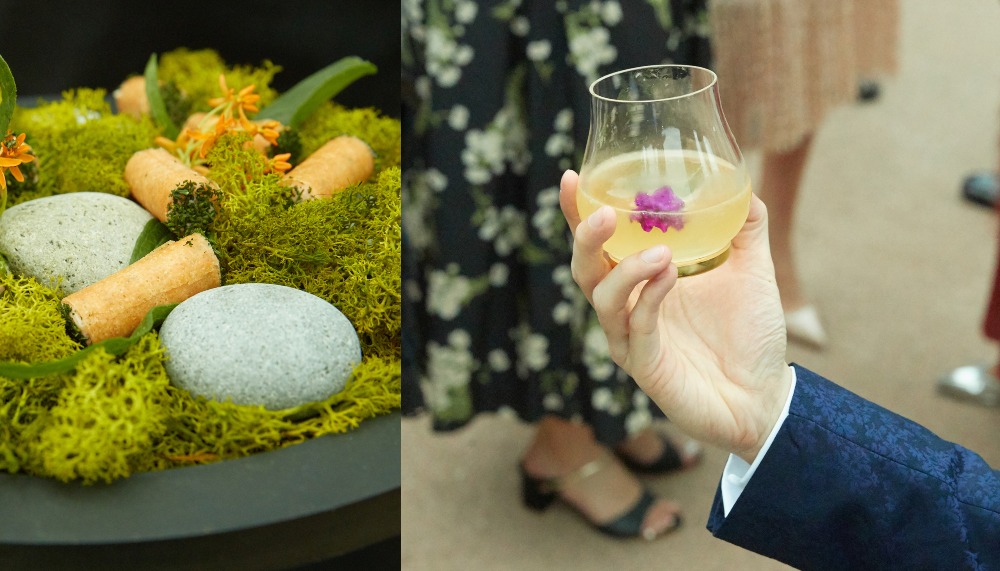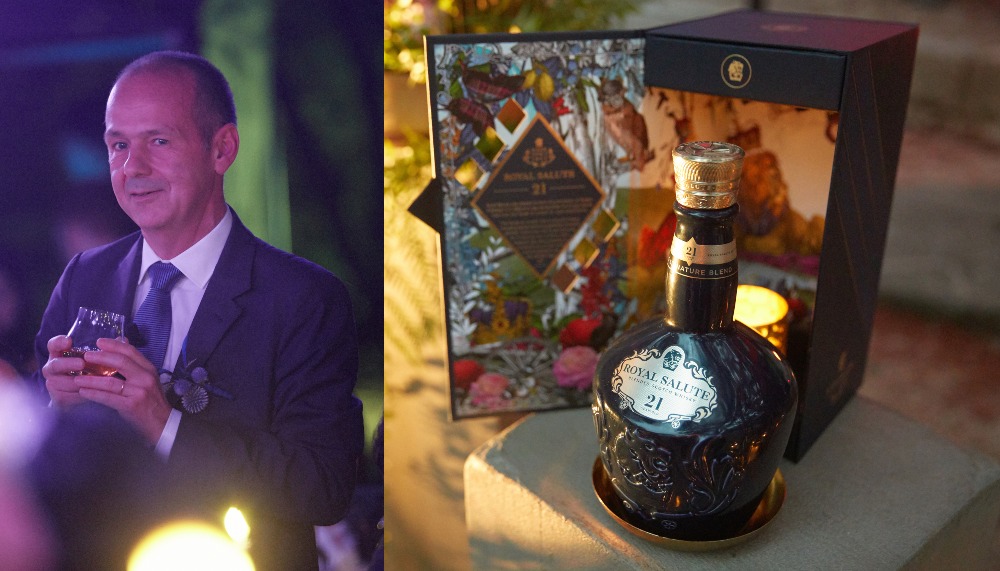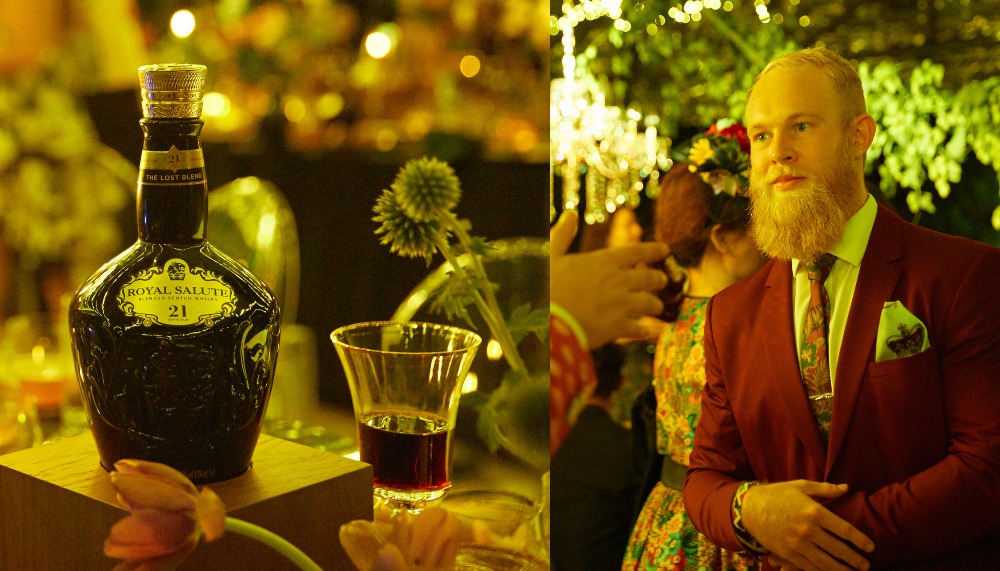 This trio of blends make for markedly different whisky experiences united by a sense of balance and richness. "The really important thing – it's getting the balance between cask influence and distillery character," Hyslop says. "I don't want too much oak flavour coming through, I want you to get the wonderful sweet characteristic flavours that come from the distillate as well." The Signature Blend, in its sapphire blue decanter, remains unchanged, though the packaging has been updated in line with its new stablemates; a regal illustration by celebrated artist Kristjana S. Williams adorns the box.
"At Royal Salute, we've been blending 21-year-old whiskies since 1953," Hyslop says. "We're not only experts at blending old whisky, we're experts at blending old whisky consistently, year after year. There is quality, and there is continuity. Those are the two watchwords of my job as Royal Salute Master Blender."