All Guns Blazing
There are many spectacular settings in which to sample a dram of whisky, but to cradle a glass of Royal Salute 21 Year Old on the deck of a Type 23 'Duke' Class frigate really is an experience to savour. It's a warm (and mercifully rain-free) January evening in Sabah, and those arriving at the Royal Malaysian Navy's base in Sepanggar Bay are doing their best to take in the sight of the United Kingdom's HMS Argyll. The lucky guests who are here at the invitation of Royal Salute even get a chance to tour the inner workings of the ship, and some of us are daring enough to perch briefly on the captain's seat.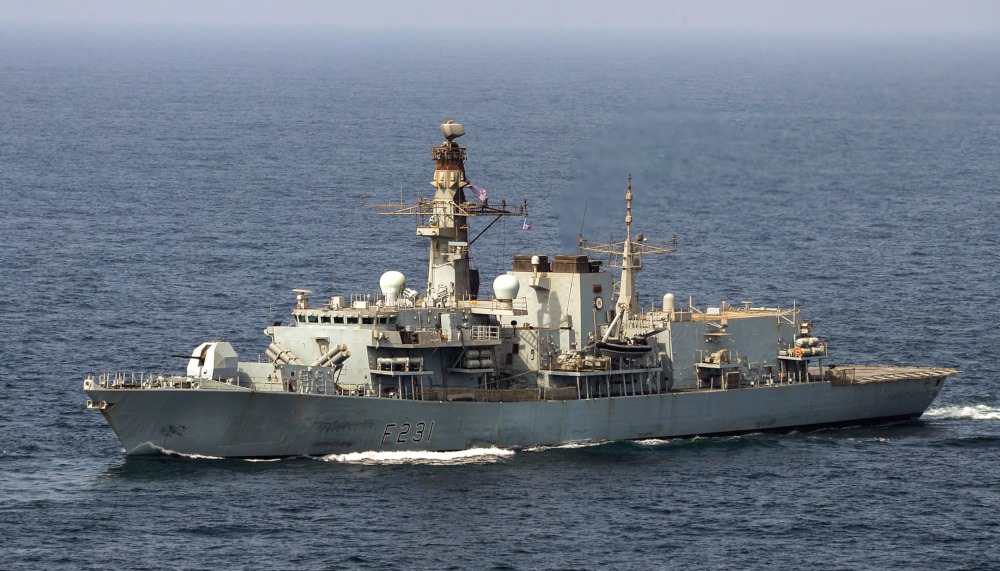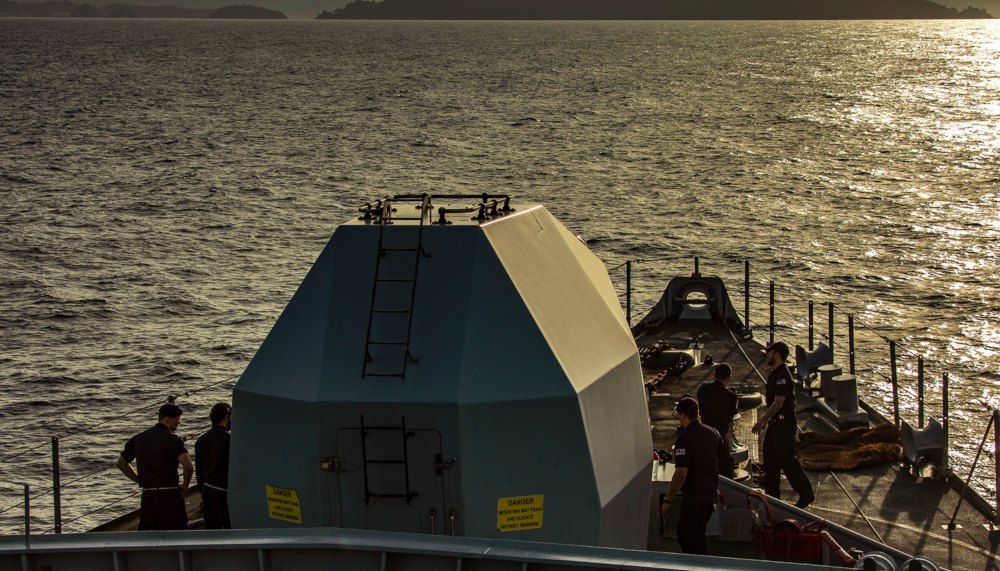 As part of the Royal Navy's fleet – a crucial component of the British Armed Forces – this particular frigate is the longest-serving of its kind, having been commissioned in 1991. While in the process of completing a nine-month deployment to the Far East, HMS Argyll has carried a valuable arsenal with her – well, certainly in our whisky-obsessed eyes – of an artillery of Royal Salute. This is where a special connection between the Royal Navy and Royal Salute arises, as the frigate takes its name from the dukedom of Argyll – and the 13th Duke of Argyll happens to be a brand ambassador and patron of Royal Salute.
So closely intertwined are frigate and dukedom that HMS Argyll takes its motto, Ne Obliviscaris (Latin for 'forget not') from that of the Duke of Argyll's family, Clan Campbell. His daughter, Lady Charlotte Mary Campbell, was christened in the ship's bell in 2009, while two plaques – one presented by the current Duke of Argyll, and another by the 12th Duke of Argyll – are proudly displayed in a main corridor. "I've got quite a long association with HMS Argyll," says His Grace the Duke of Argyll, Torquhil Ian Campbell, speaking on the phone from Scotland.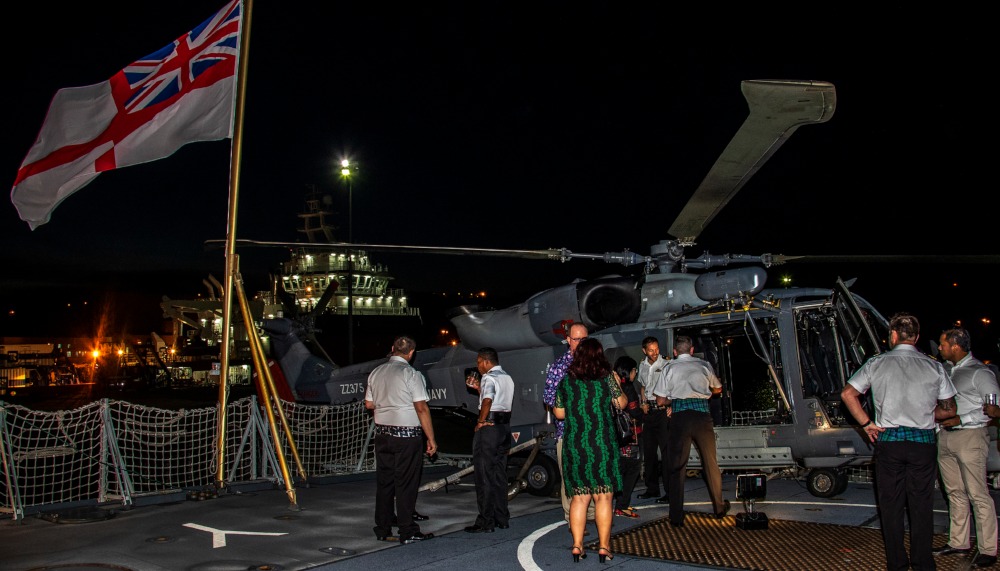 "One of my very quirky titles is 'Admiral of the Western Isles', being from part of the West Coast of Scotland. It's an extremely old title that goes back to the reign of Charles II, and when I go on board a British naval vessel, I am – technically speaking – due to be given a 17-gun salute. So to have a ship in the British navy which is a 'Duke' Class frigate with my family name is a lot of fun." With that in mind, it's unlikely that any other ambassador for Scotch whisky has ever had a warship named after them – an honour reserved for only a handful of dukedoms.
"His Grace is the perfect fit for Royal Salute as he represents the very best of past, present and future," remarks Peter Prentice, Global VIP Relationships Director for Chivas Brothers and Chairman of The Keepers of the Quaich. "He's a dynamic man of both dynasty and destiny from one of the most iconic families of Scotland. When talking about or drinking a majestic glass of Royal Salute, words spring to mind such as 'grand', 'enchanting', and 'refined' – all of which are values that His Grace possesses in spades. He's a remarkable man, and the dream ambassador for Royal Salute."
At the beginning of HMS Argyll's deployment in the summer of 2018, the Duke signed and presented an artillery of Royal Salute to Commander Toby Shaughnessy, commanding officer of HMS Argyll. Along with some Royal Salute flagons and ceremonial quaichs, the whisky will no doubt play an important part in Britain's efforts to strengthen military and diplomatic ties in the region. They do, of course, prompt the question of whether His Grace will be there to welcome the frigate upon its return.
"HMS Argyll will have been away for a long time, having been to the other side of the world and back again, so hopefully we'll be able to have a party with them – if they have any Royal Salute left!" the Duke laughs. "I'm sure they'll be able to put it to good use."