As Penang's fine dining scene tentatively blossoms, no restaurant has created as much of a buzz as Gēn. The first restaurant on the island to offer modern Malaysian cuisine, the culinary creations of Gēn's young ambitious cooks have been embraced by curious locals. Since early October this year, the team is now spread over two outlets—Gēn Communal Table at its original Lebuh Presgrave location and Gēn at the newly opened Prestige Hotel's ground floor arcade. Chef and owner Johnson Wong explains: "When the owners of the hotel invited us to open here, we felt like this was a natural evolution for us. We had been thinking of a more fine dining experience for our guests and wanted to explore the idea of hostmanship, this location lent itself to that."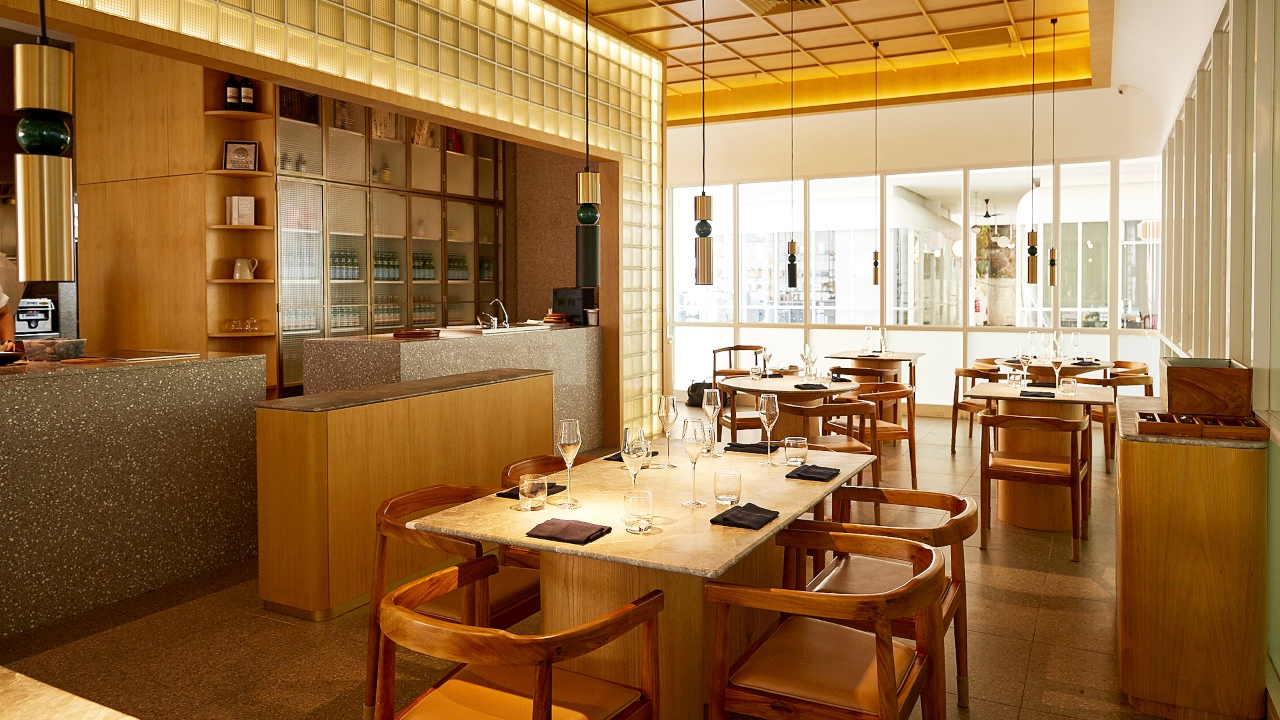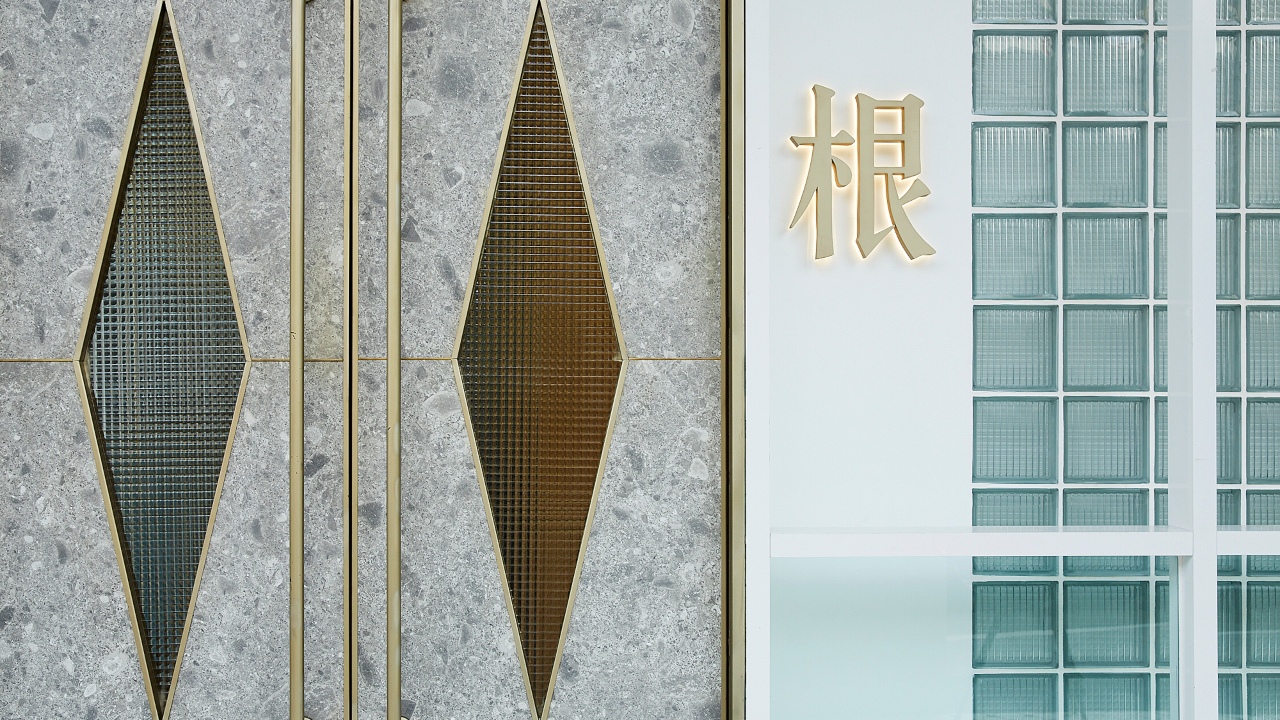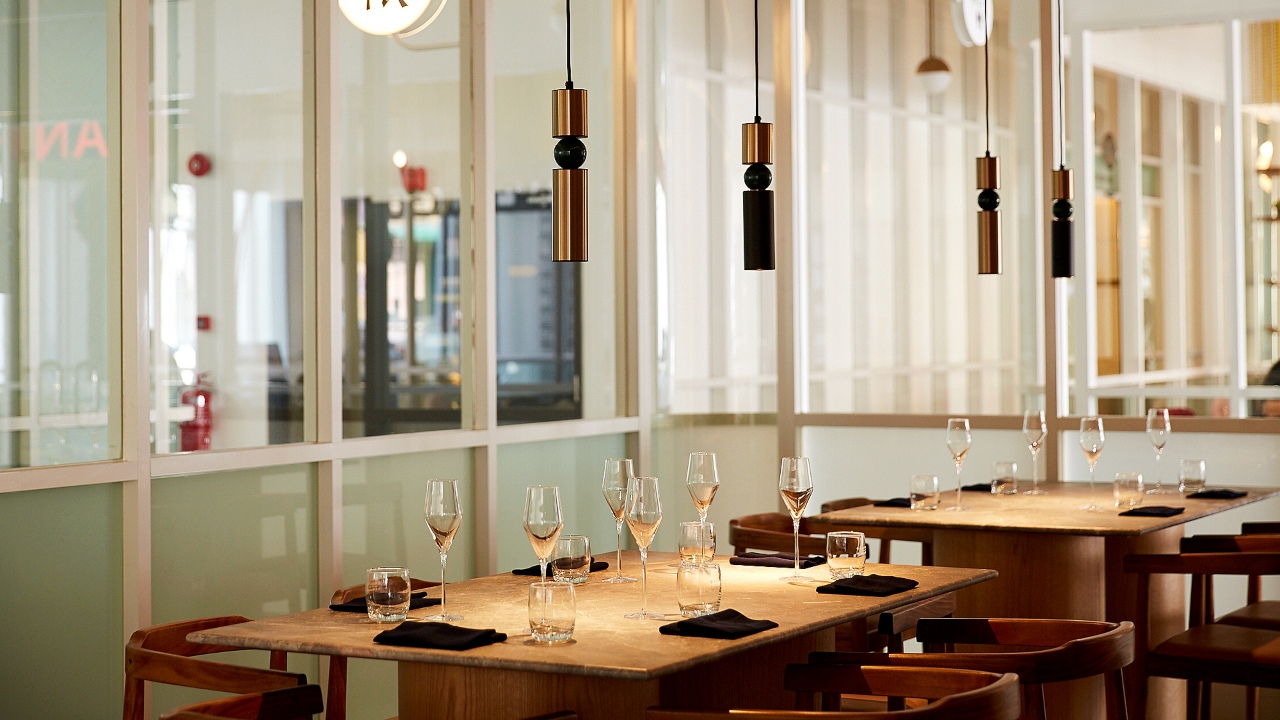 Seating only 20 covers, the bijou jewel box of a restaurant is a contrast from the industrial aesthetic of its original. Instead of distressed wooden finishes and furniture, Gēn Prestige features polished terrazzo surfaces, blonde timber and brass detailing. A narrow corridor creates a sense of arrival and allows Gēn's exuberant host Sherrie Hoo to put guests into a pleasant state of mind before the meal. The open kitchen is still a feature although in this iteration, guests can watch chefs plate the dish at the pass and observe from individual tables instead of the long counter.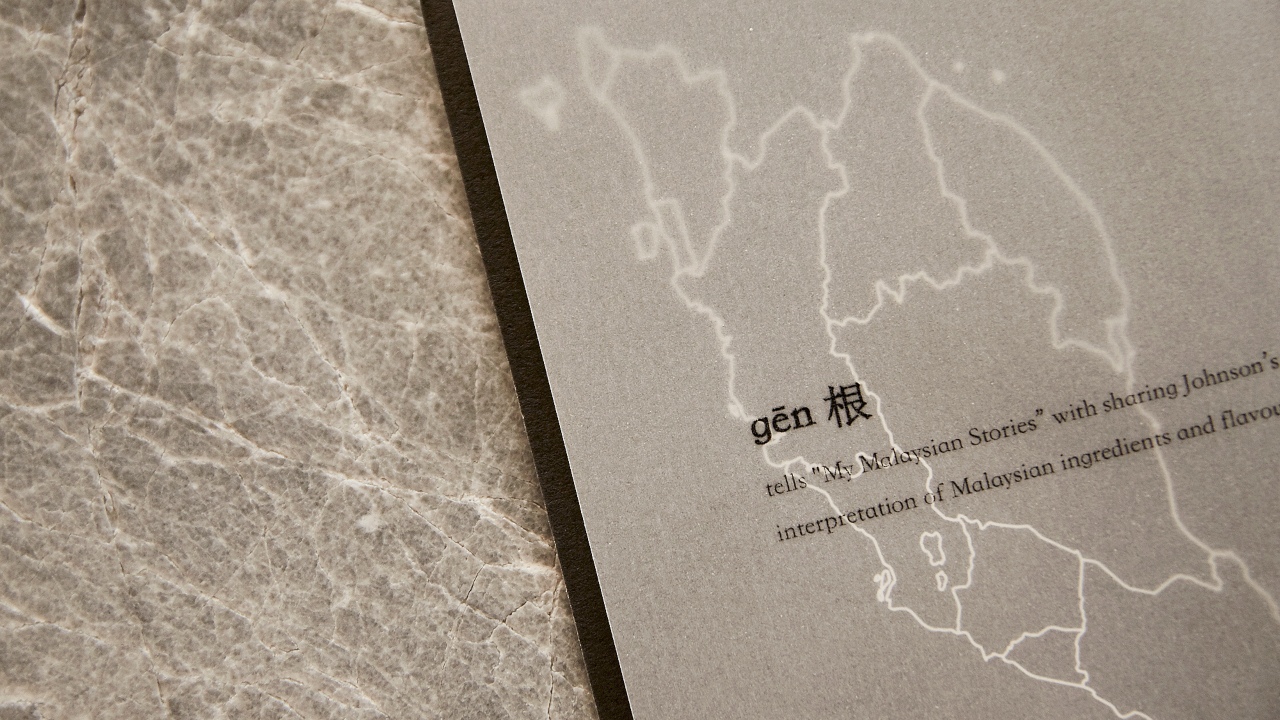 Kicking off their new home is an eclectic degustation menu (RM250) challenging conventional perceptions surrounding local recipes and ingredients. Highlights include the succinctly named Curry inspired by Wong's childhood memories of eating chicken curry with bread. Reimagined into a trio of curry meringue with salted duck egg, grilled corn and a deboned chicken wing crisp curry leaves and curry corn sauce. This combination of crisp and creamy textures contrasted against the savoury chicken, sweet curry corn and piquant salted duck egg flavours is unexpectedly pleasing and regrettably gone in a few bites.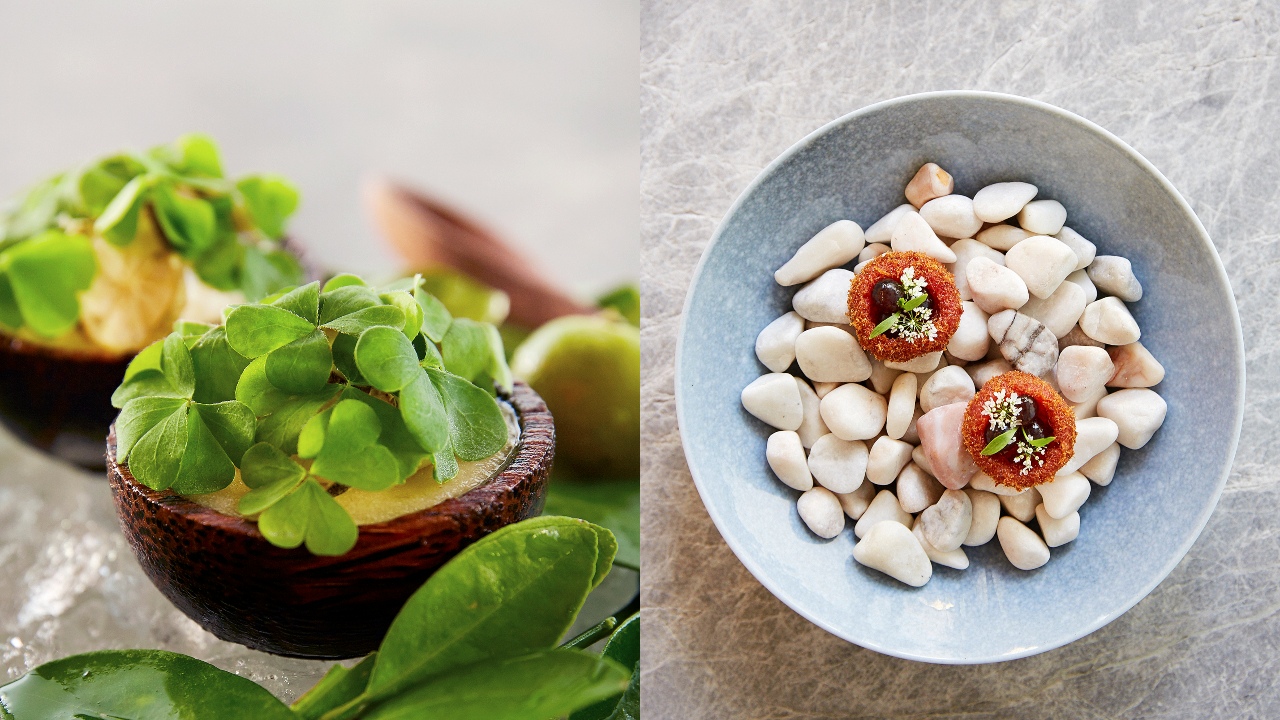 Gēn's aesthetic experience feels like it's been refined since its Lebuh Presgrave days from the perfectly chosen crockery featuring subtle artful flourishes to the exquisitely plated dishes. The ultimate manifestation of this would be Ginger Flower, a joyful riot of colour and fresh flavours comprising local ulam (herbs) like pegaga and ulam raja combined with the tartness of green mango, meatiness of crab and finished with a coriander and mint granita. As refreshing to the eyes behold as it is to the palette, this deftly balanced dish is a master class at how common local ingredients can be elevated with the right amount of imagination.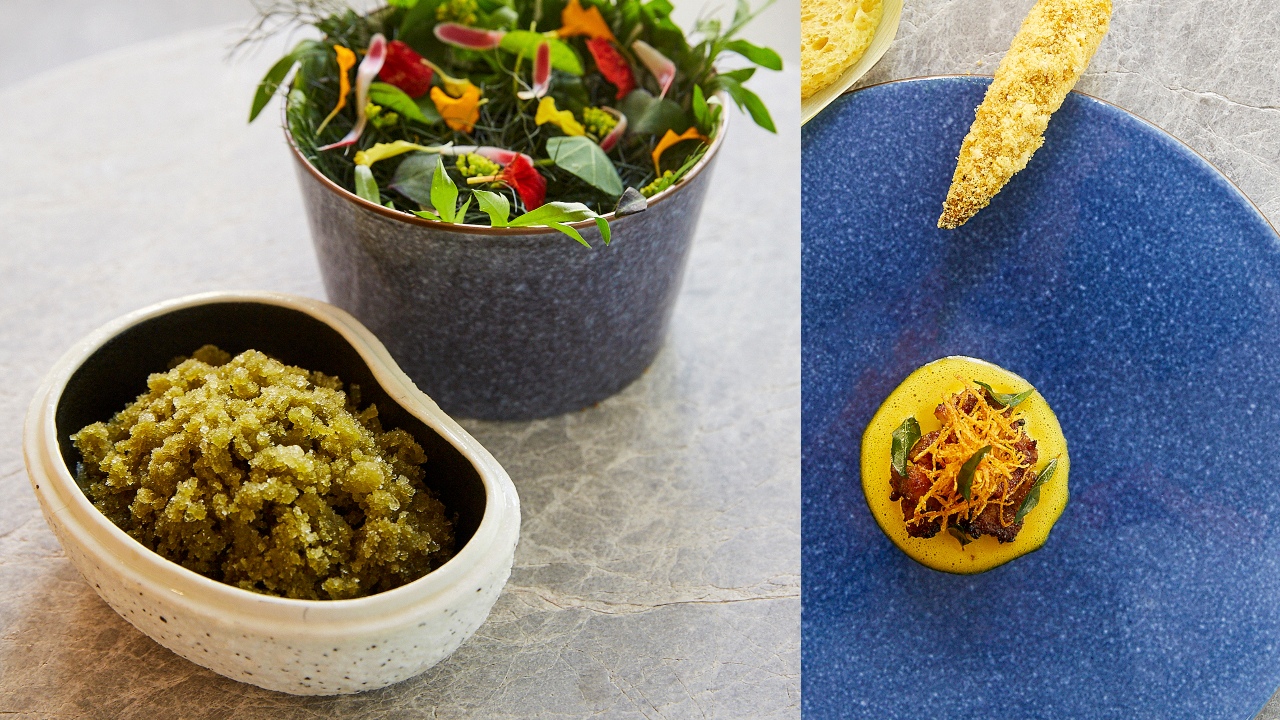 As the degustation menu clocks in at 12 courses, portions are miniaturised but those who seek heartiness in a meal will be satisfied in the pork course, a slab of the tenderest belly courtesy of a 12 hour 78 degree sous vide bath. Enhancing the meat is a salted-fish reduction infused with dried shrimp oil. Desserts do not disappoint with not one but three courses, the most outstanding being Rose. Inspired by local Indian desserts, this rich confection of brown rice cooked with coconut milk is finished with red sugar gelato and spiced with cardamom.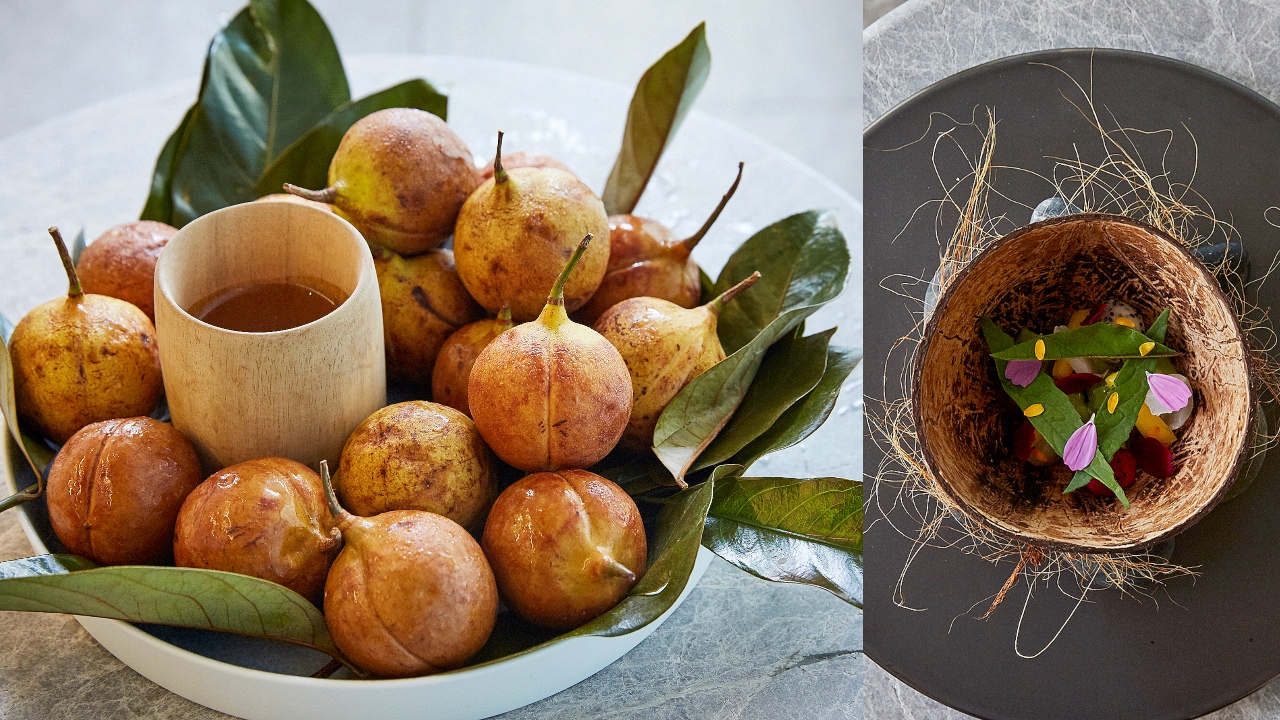 As Gēn settles in their new premises, it is interesting to note at how Wong and his team's continued exploration of food memories and presenting them in completely unexpected ways have created a style that is distinctively unique to them. It's this confidence coupled with a meticulous attention to detail that makes Gēn the island's most exciting fine dining destination.
---
Photography by Law Soo Phye