Art inspires culinary creativity at The St Regis Kuala Lumpur's The Drawing Room in the form of new desserts for afternoon tea. The hotel's new executive pastry chef, Gael Moutet, takes inspiration from the hotel's impressive artworks – Fernando Botero's imposing horse sculpture, Mark Evans' leather murals depicting a powerful polo charge and Barnaby Hosking's three-dimensional Birds and Butterflies installation – to create a new range of cakes.
The result are elegant French pastries, such as the Mr Mille-Feuille Gula Melaka made with diplomat cream, named after Moutet's moniker "Mr Mille-Feuille", of which he earned mastering the famous pastry working throughout France, Spain, Australia, Canada and Hong Kong. Another sinful delight is the 72 per cent Valrhona chocolate cake, a light sponge cake with cacao nibs croquet with crème brûlée caramel enveloped in Valrhona dark chocolate mousse, glaze and crowned with a chocolate disc.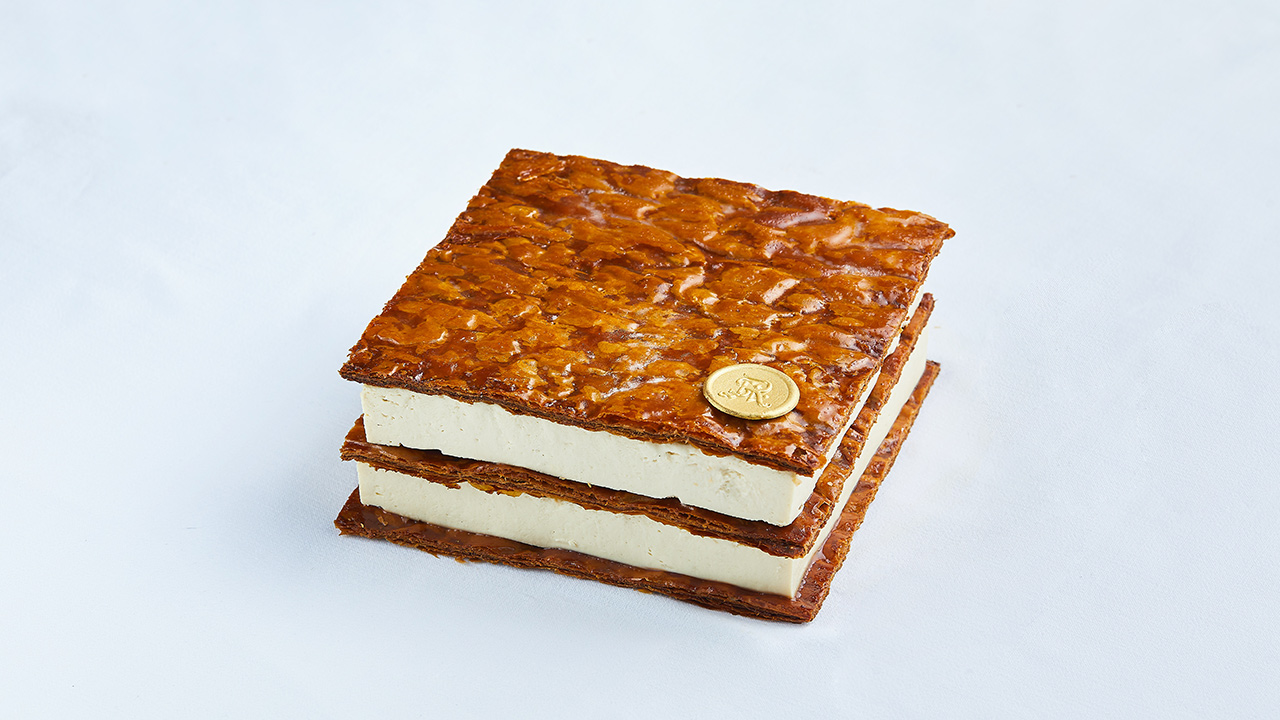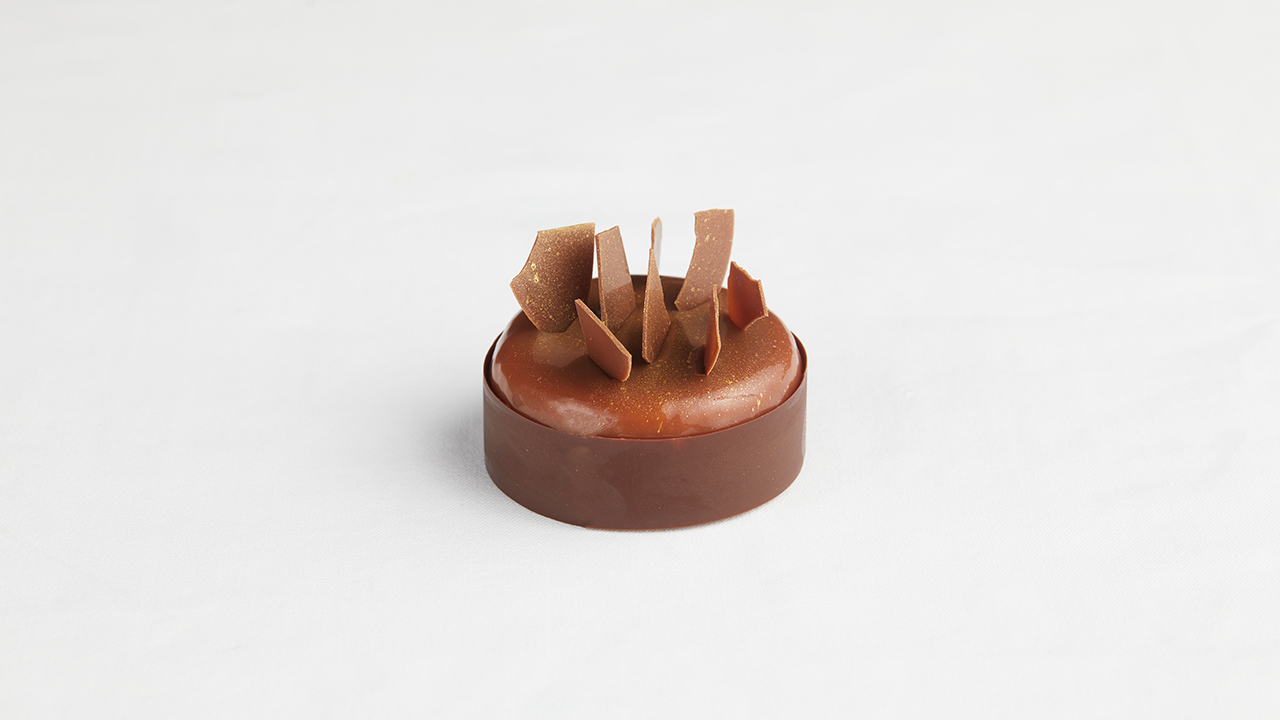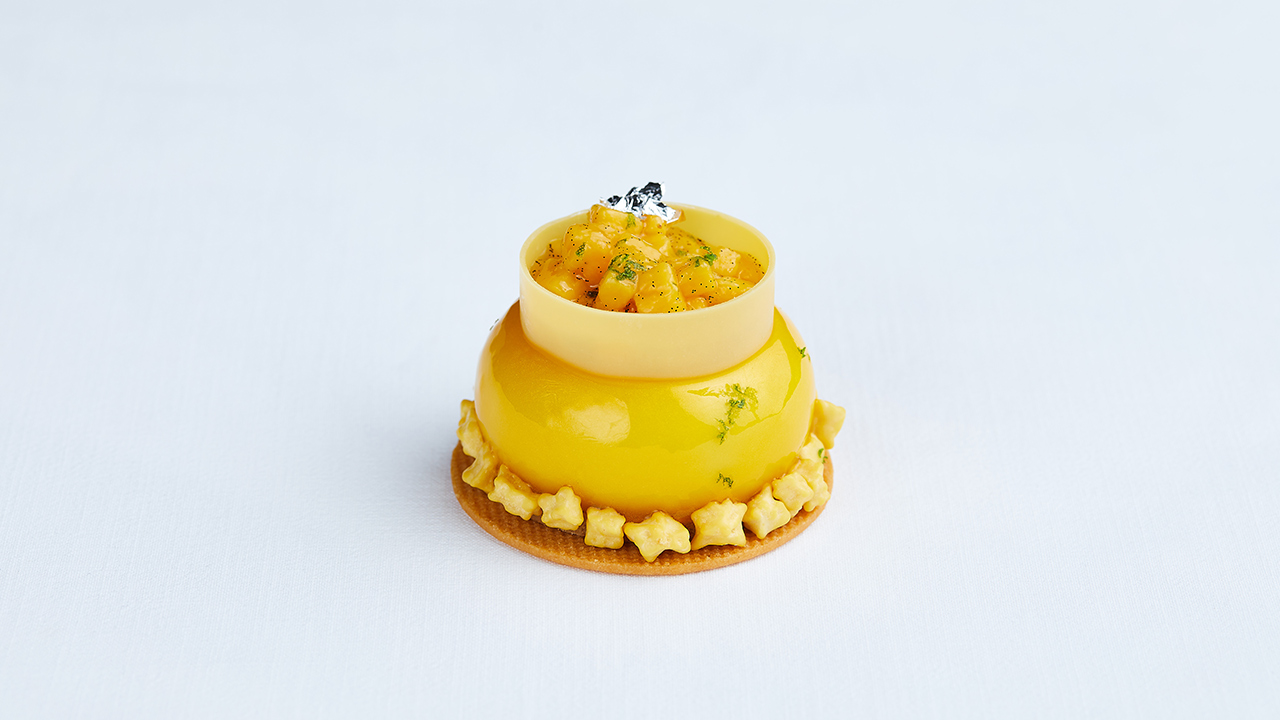 The Exotic Mango, a light mango mousse sponge cake layered with fresh mango, kaffir lime compôte and mango crunch on a sable topped with glaze, also takes cues from Malaysia's tropical environment. From Paris To KL, a cake made of coconut mousse, soft pineapple jelly, fresh compôte of pineapple and calamansi encased in a dark chocolate shell, is Moutet's love letter to his home country and his new home.
Pistachio Strawberry Tart, featuring a buttery pistachio financier, vanilla tart and fresh strawberries, goes especially well with a cup of tea. The Horsehose Praline however, is best paired with a strong dark roast, thanks to its light praline sponge layered with almonds, hazelnut ganache, hazelnut caramel, and Gianduja hazelnut glaze.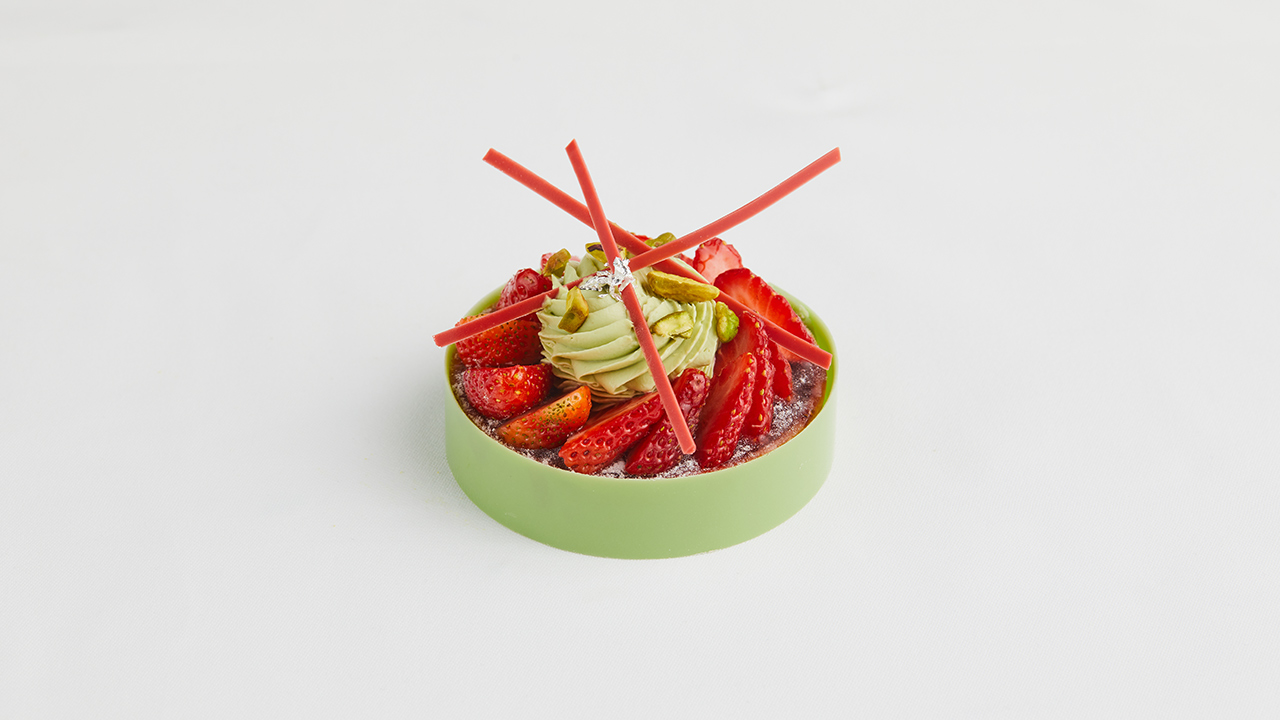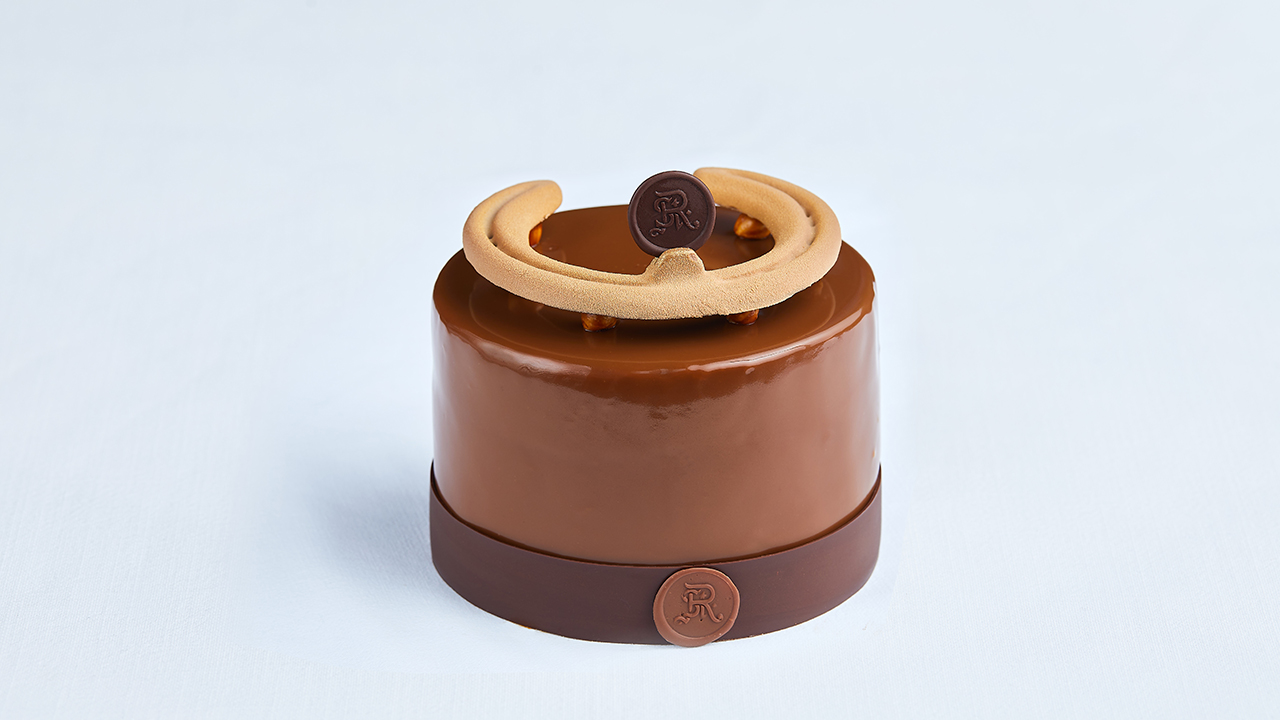 New cakes brings a new afternoon tea experience to The Drawing Room (RM130+ per person, RM205+ with a glass of Delamotte champagne), with a new three-tiered set to celebrate Moutet's new creations. New to the midday experience is the exotic eclair – cream Mango, passion mousse and kaffir lime emulsion – and lemon New York cheesecake, inspired by the St Regis' origins from The Big Apple.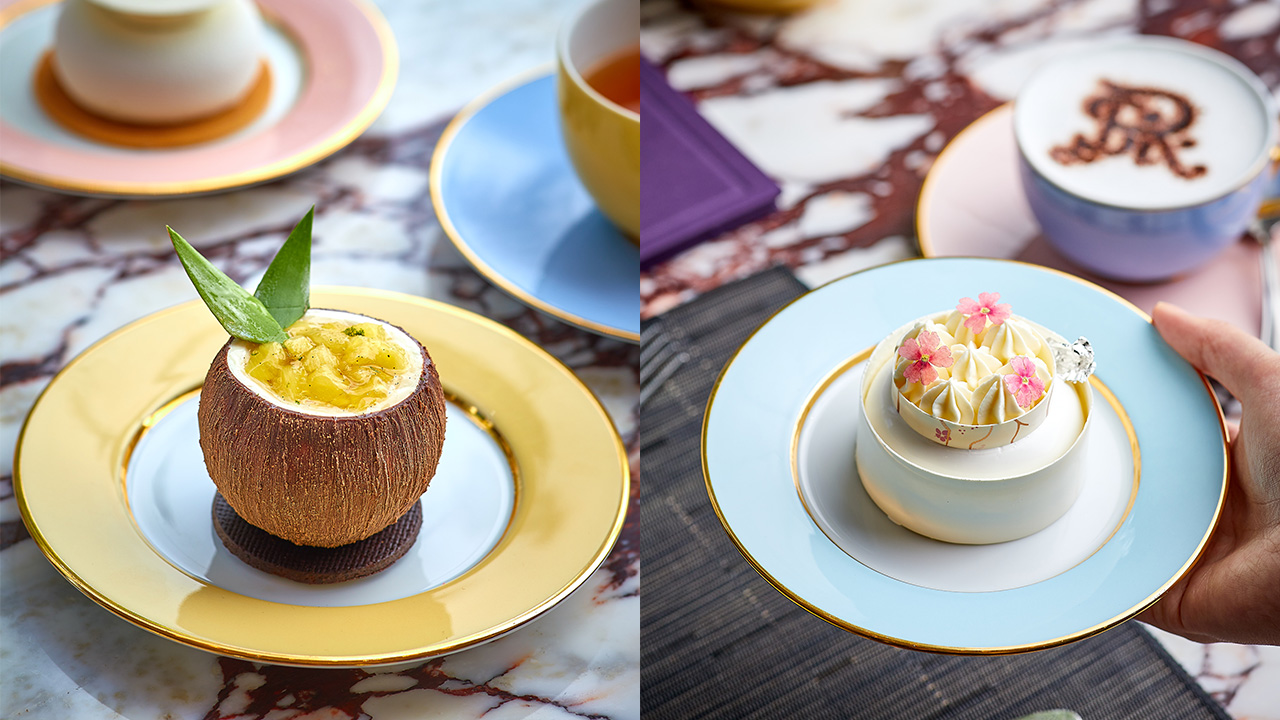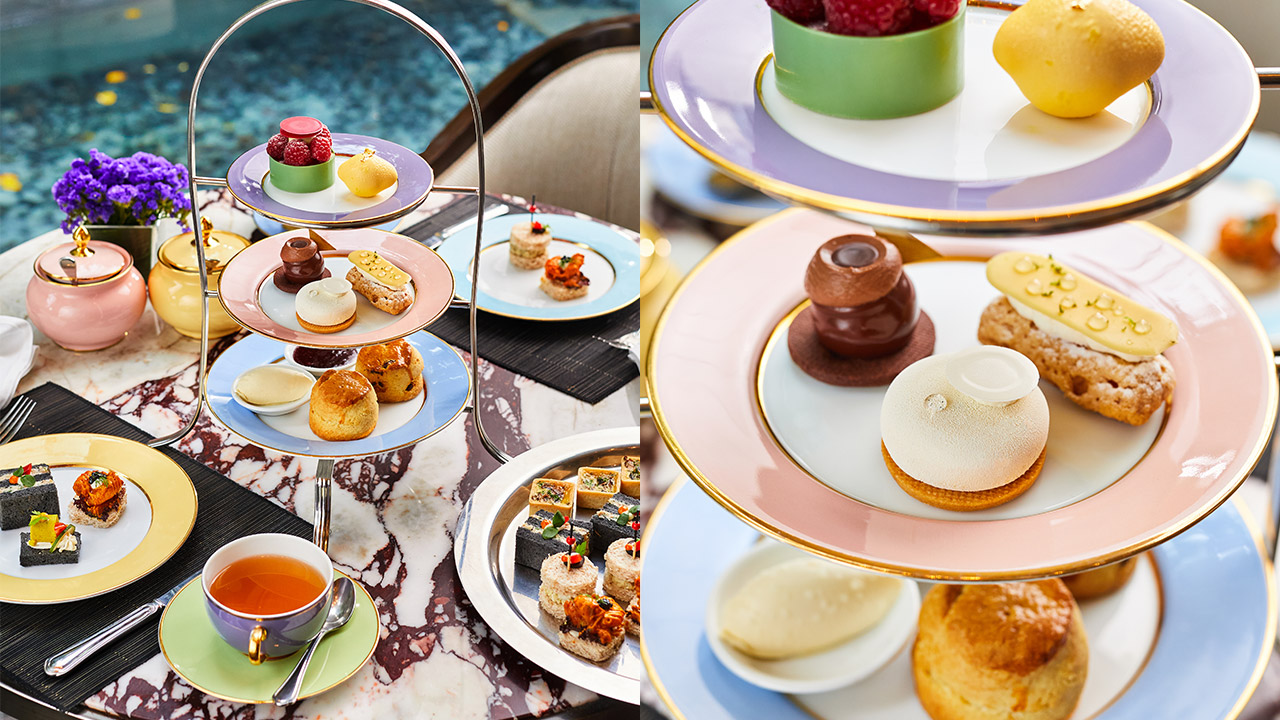 The Drawing Room's new cakes are available daily from seven in the morning to half past ten in the evening in individual sized portions. A select number of these cakes can be custom ordered to 500 gram, one kilogram and two kilogram variants for special occasions.