A selection of breads alongside salted and salted egg yolk butter announces the start of dinner at the recently launched Beni Malaysia, a contemporary French-Japanese restaurant located at Genting Highlands' SkyAvenue complex. This restaurant is the sister outlet to the one-Michelin star restaurant of the same name from Singapore, which has maintained its star rating for four consecutive years since the Michelin Guide Singapore debuted in 2016.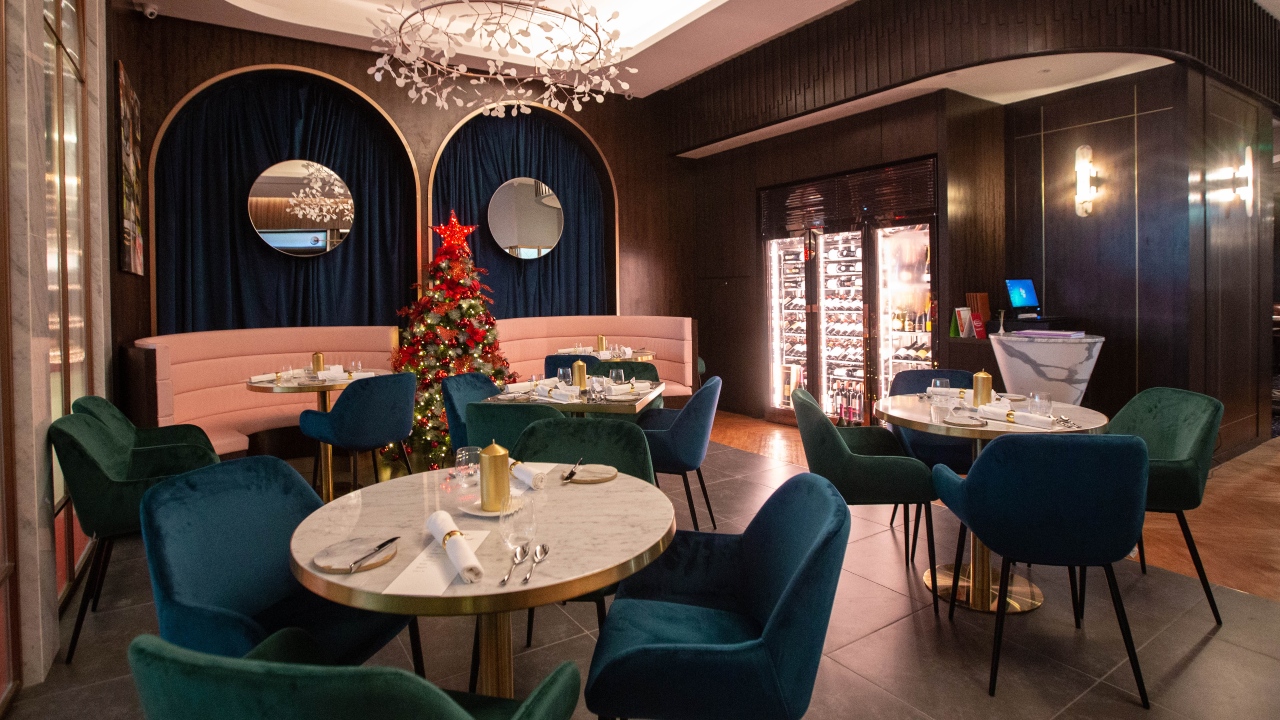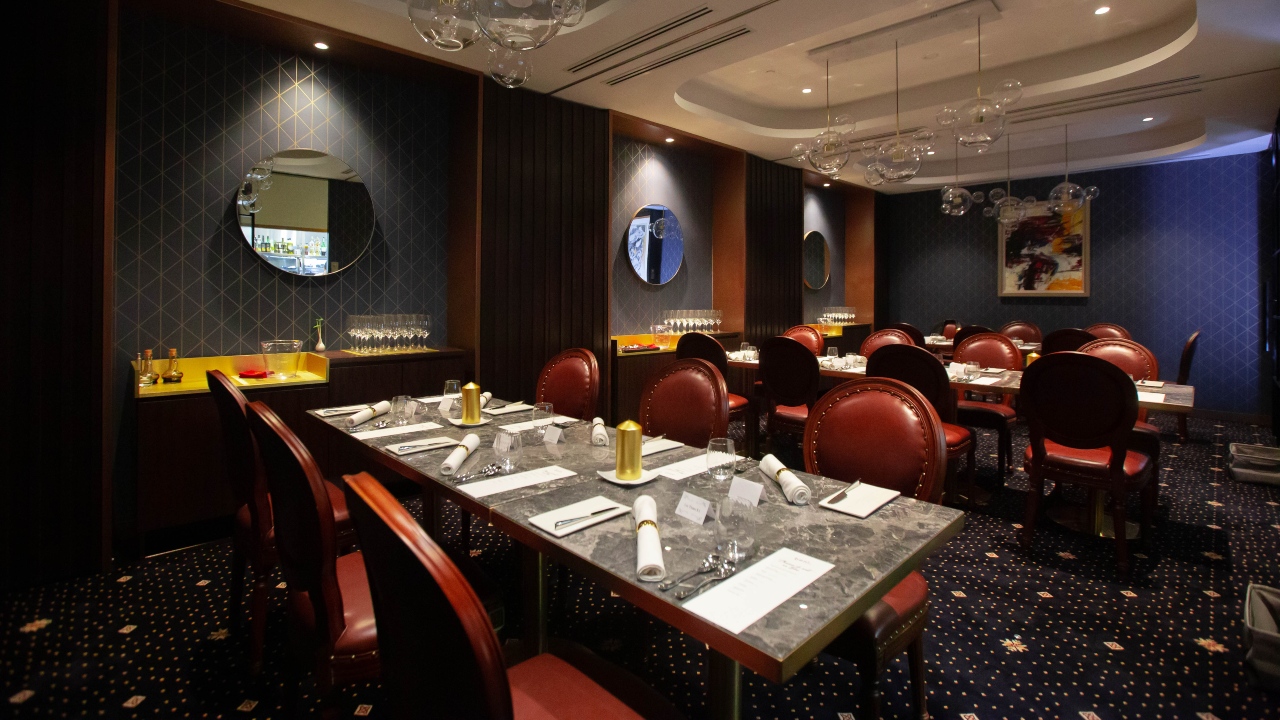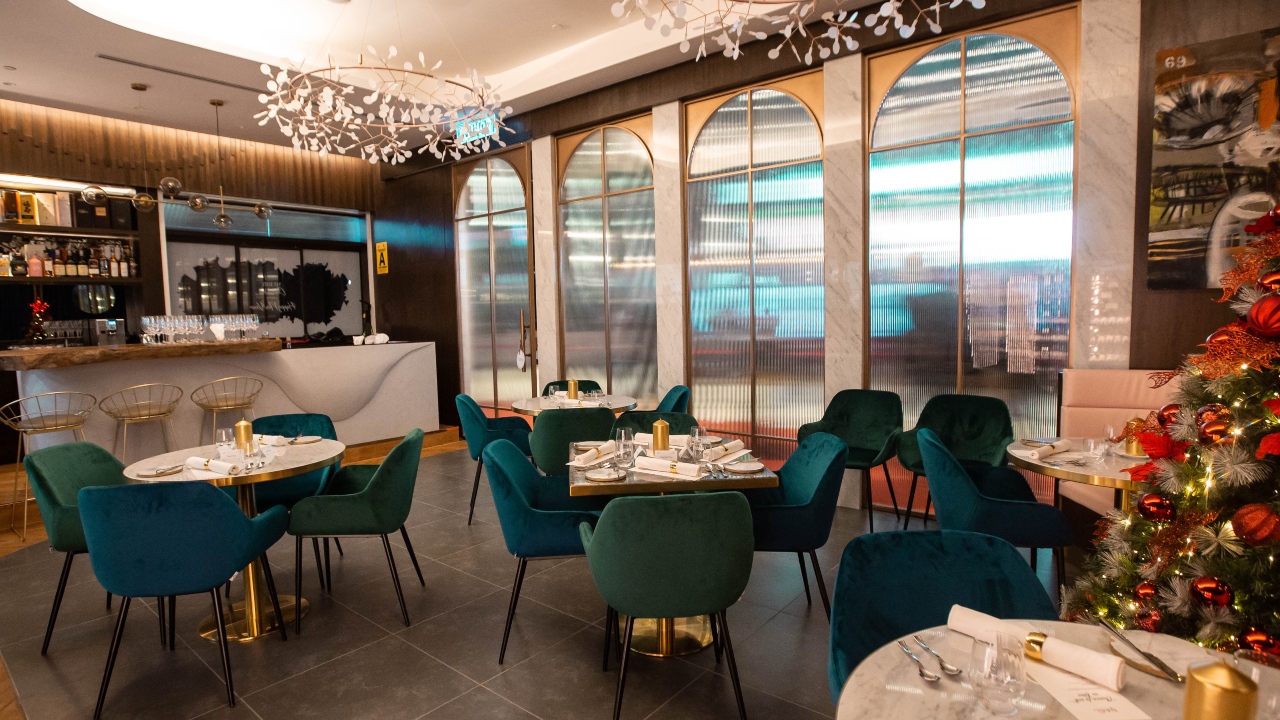 In the elegant dining room of Beni Malaysia, patrons choose from two settings; the first is a candyland vista of turquoise velvet chairs, white marble-topped gold tables and pink-cushioned appointments. The second area opts for a more intimate ambience, using gilt-accented dark wallpaper and deep walnut leather chairs on grey marbled tables.
Running the kitchen at Beni's Malaysian location is chef Shiro Onishi, who cut his teeth with chef de cuisine Kenji Yamanaka in The Lion City. "We aim to bring the ingredients which we use back to life in our dishes, as beautifully and delicately as possible. It may take a lot of time and effort to do so, the work to create Béni's cuisine will ensure it will remain in our diners' memories forever," says chef Onishi.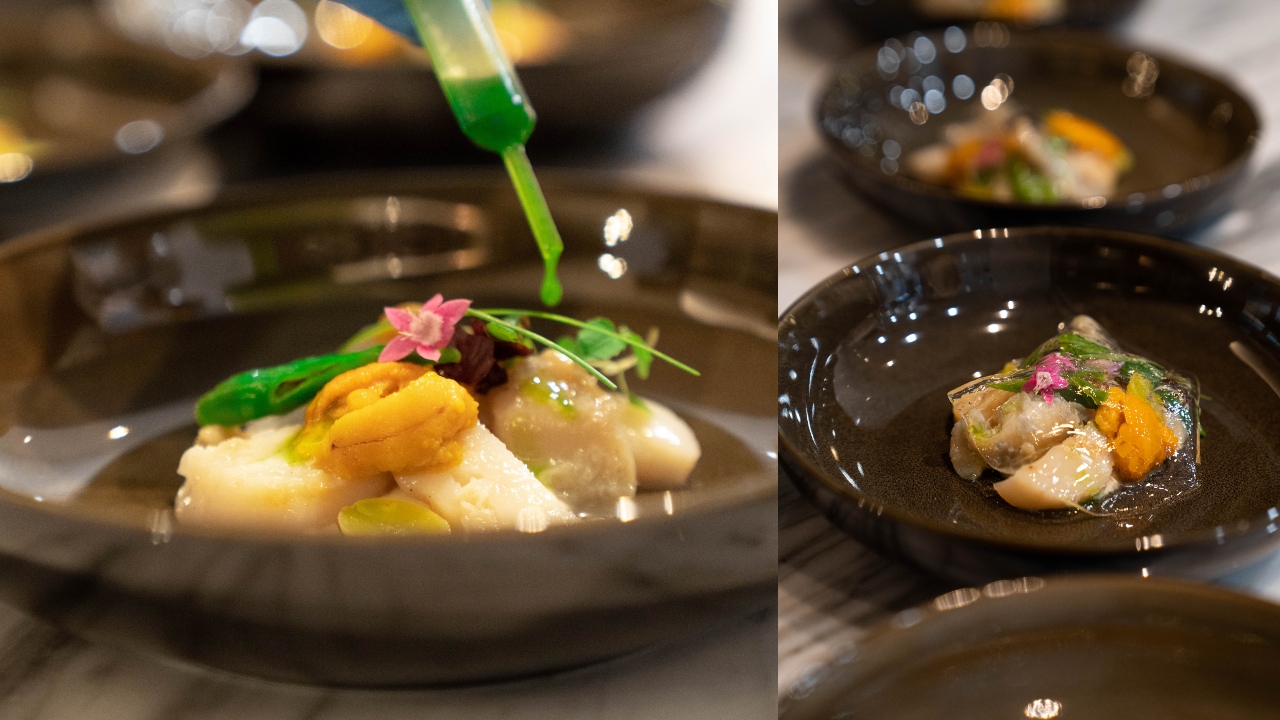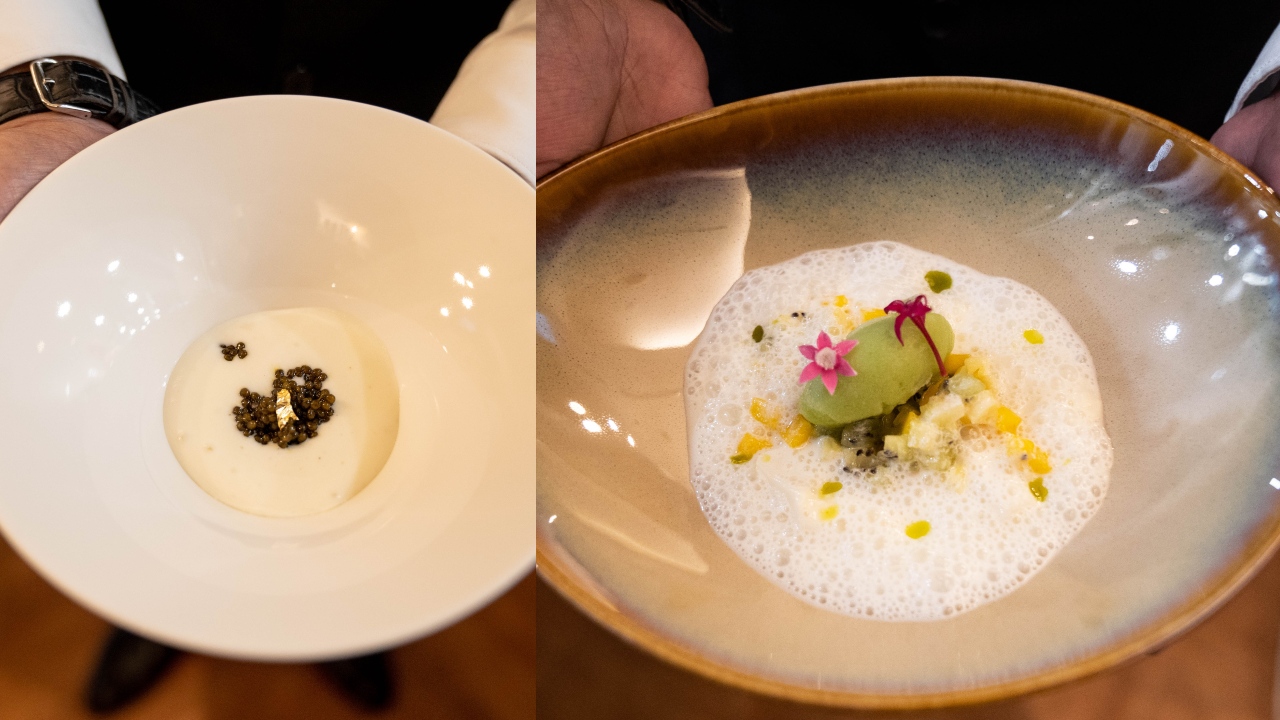 The twin culinary influences of French cuisine, melded with Japanese techniques, gives rise to two degustation menus – a five-course lunch (RM298++) and a six-course dinner (RM498++) option. Only the dinner menu features the restaurant's signature Kyoto-originated amadai fish and A5 wagyu from the Shiga prefecture, with the former cooked using the traditional "matsukasayaki" style – scales purposefully left on the fish and fried to a crisp to contrast with the tender fish. The fish is then served with two types of mushrooms (shimeji and king oyster), eggplant sauce and completed by a dashi made of white pepper, pork, basil, lemon and cardamom, itself a bouquet of aromas and flavours.
Famed for its marbling, the A5 wagyu comes with pomme purée, seasonal greens and a Madeira wine sauce, which deepens the beef's flavours with earthy nuances. Chef Onishi notes that while Madeira wine is difficult to procure in Malaysia, the restaurant utilises the real McCoy for its sauce to retain authenticity.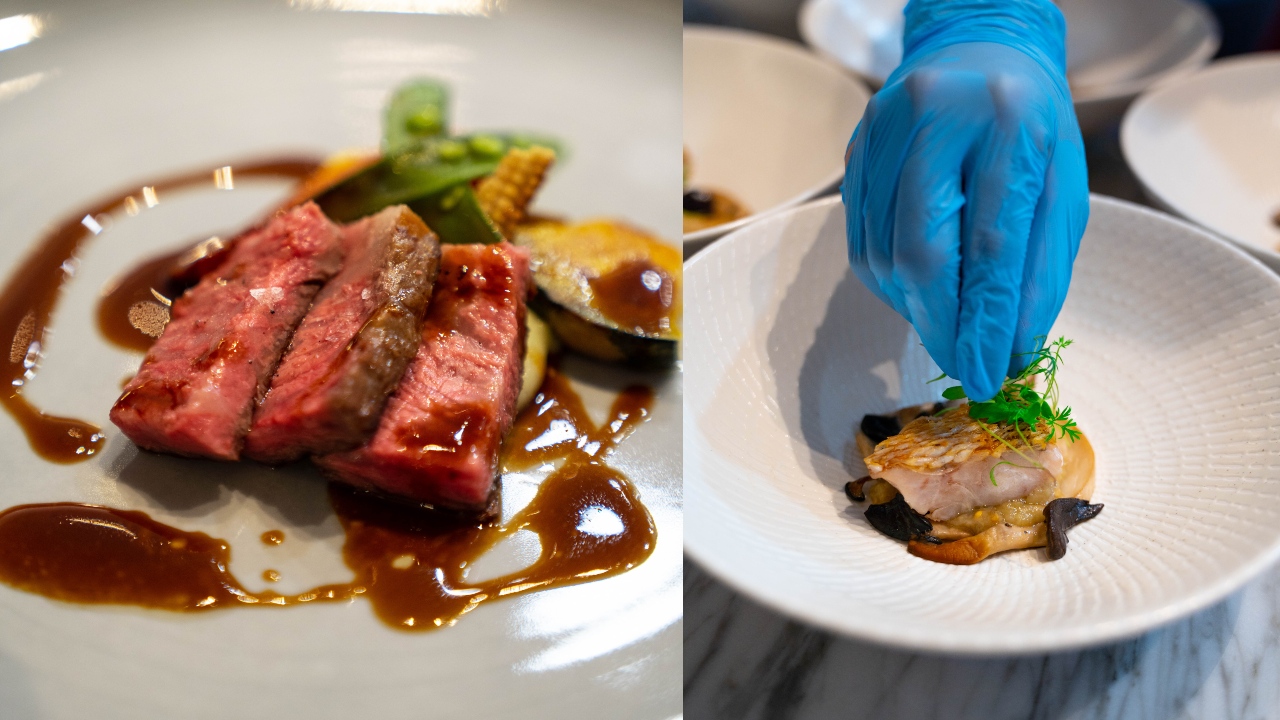 Another dish that put Beni on the map is its mushroom quartet, a flavourful medley of maitake, shimeji, enoki and champignon served cold with black truffles on an egg custard base, à la chawanmushi, before being topped with argan oil. The beauty of this dish is that its appearance belies its texture and taste, making for an impressive yet calculated umami explosion on first bite.
In addition to an extensive wine list of old and new world varietals, Beni Malaysia also introduces diners to the King of Green Hiro Gyokuro tea, consistently ranked as one of the best teas in Japan by the National Tea Appraisal Committee. It only takes a sip to understand why; these tea leaves are served two ways at Beni, firstly with a dash of hot water and then with heated olive oil. Diners eat the tea leaves after the olive oil has been introduced, revealing deep flavours of fish broth, chlorophyll and just a hint of bitterness, whetting their appetites for more.
More comes in the form of the frutti di mare, where scallop, sea urchin and a mixture of fennel and edible flowers blanketed under a transparent junmai daiginjo jelly. Meanwhile, the Osetra caviar, served with egg yolk confit in a lily flower espuma, minimises flavour manipulation, enabling the ingredients' original characteristics to really shine. The caviar wonderfully accents the richness of the yolk, while the espuma's gentle floral qualities dance around the edges.