Experience the pure, natural and light flavours of spring at The Ritz-Carlton, Kuala Lumpur's The Library with its new four-course tasting menu (RM300 nett and RM450 nett with wine pairing). Executive Chef Wai Look Chow ensures that the restaurant only uses the freshest and finest ingredients sourced internationally and locally, showcased through techniques that bring out their best qualities without much manipulation.
Diners have a choice of either Hokkaido scallops or tea-smoked sturgeon for starters. The scallops are lightly seared and served with semi-dried Japanese amera tomatoes, combining the inherent sweetness of the scallops with the sour and sweet qualities of the tomatoes for a refreshing dish. The sturgeon however, which is sourced from Tanjung Malim, is seasoned and smoked with bain de roses tea and celeriac purée, enriching the fish's mild taste a wonderful umami kick.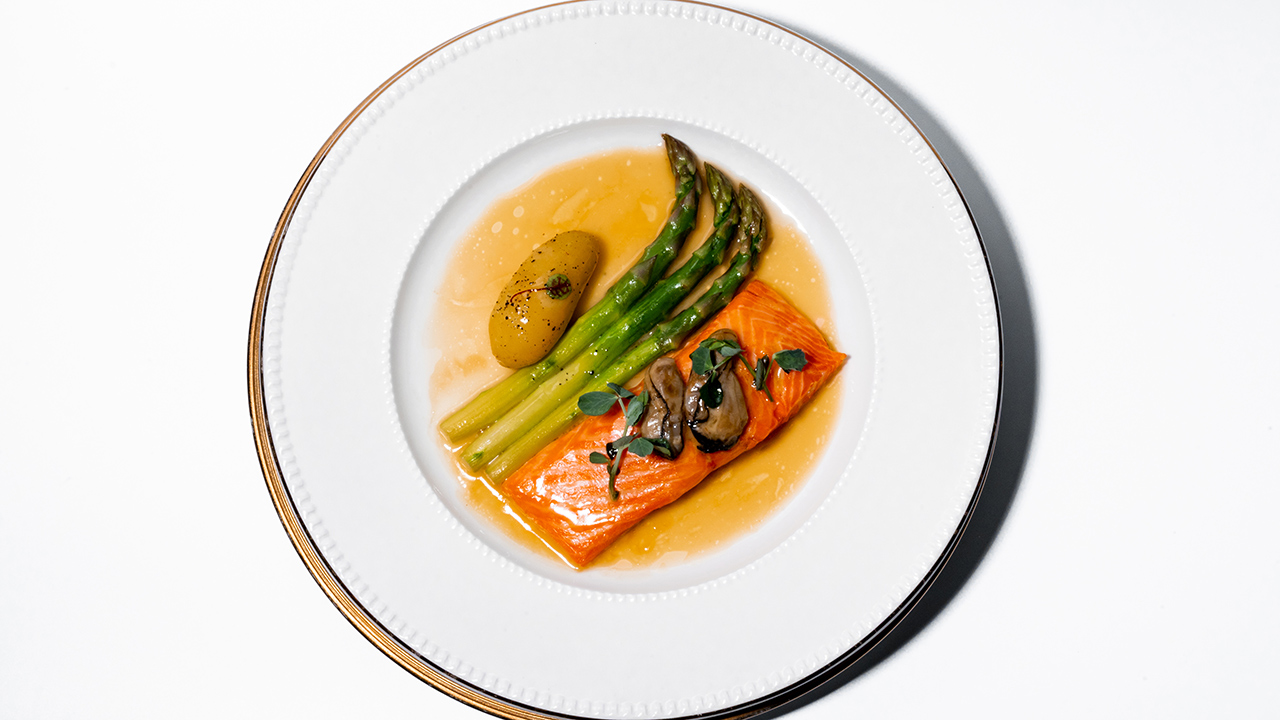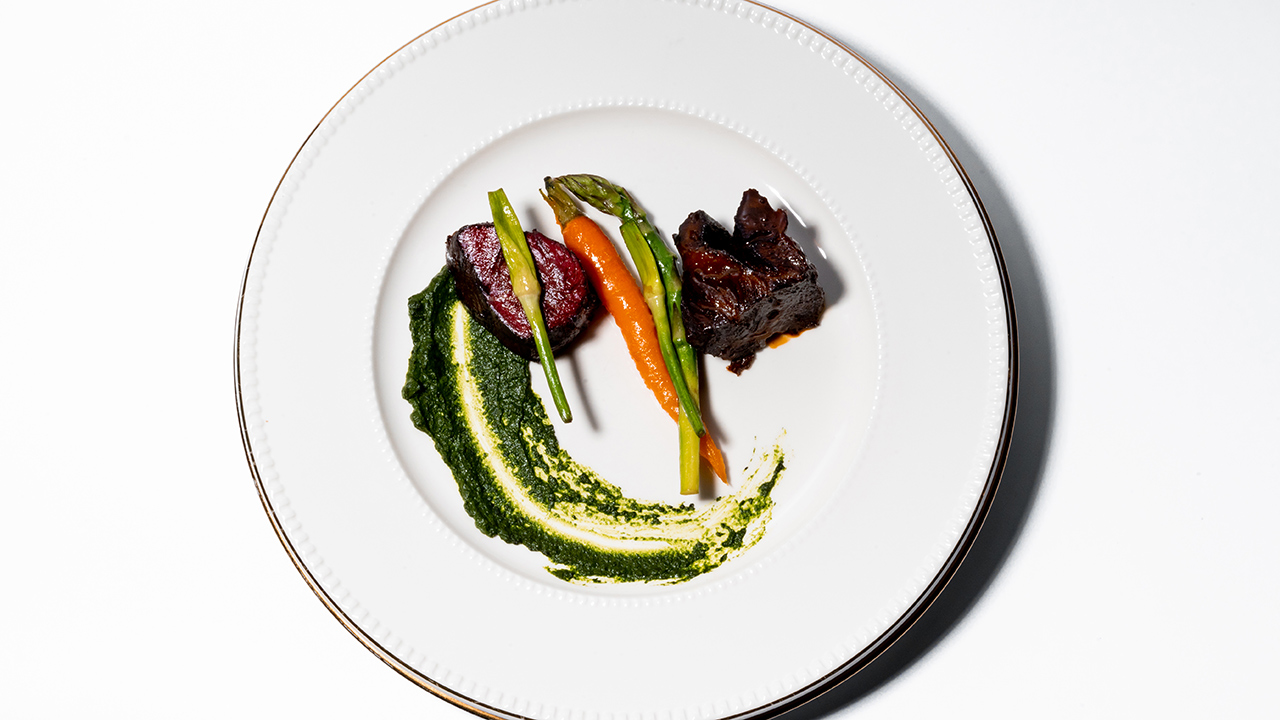 The second course – milk-poached white asparagus with a truffle sabayon – is another hit. The milk not only softens the asparagus, it imbues the inherently sweet vegetable with a gentle creaminess that works wonders with the truffle's earthy nuances.
For the mains, there's a choice of corn-fed chicken, female salmon or wagyu done two ways. The chicken, chosen for its appetising colour and taste, is poached with truffles and drizzled with a cooking broth and oriental mushroom reduction for a dual umami influence. Female salmon, prized for its tender texture, is cooked via sous vide and served with asparagus, oysters and crustacean veloute, enforcing its focus as a seafood dish. Lastly, there's the flavour-rich marble five wagyu grilled tenderloin and braised beef cheek, balanced with spinach purée and butter seasonal vegetables on the side.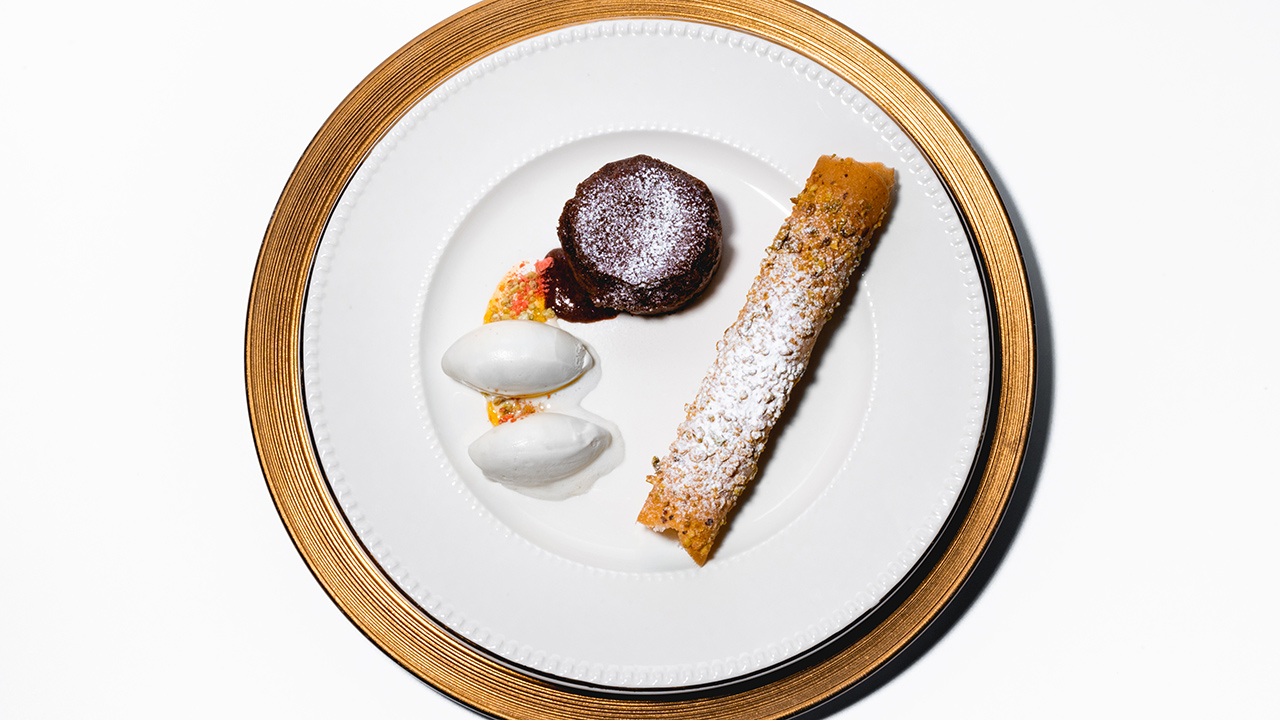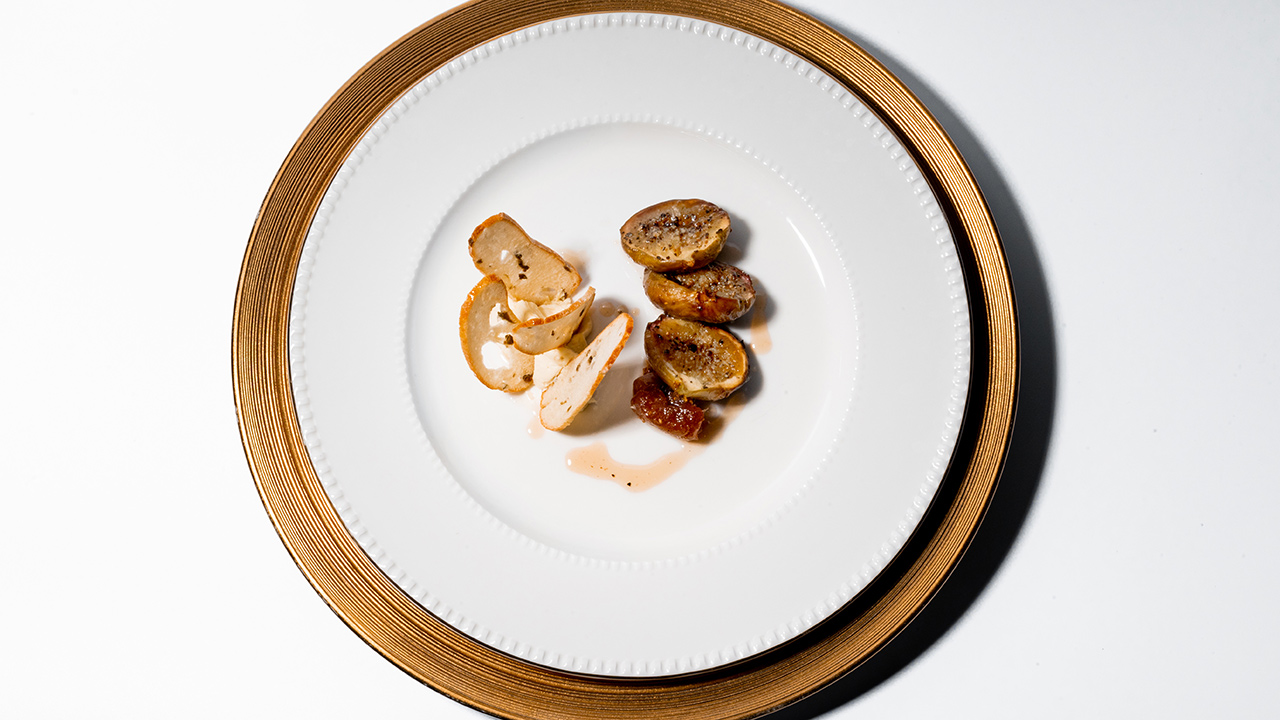 The meal ends with two staple desserts. One can either opt for the artisan cheese platter, served with caramelised local Janda Baik fig marmalade, or 70  per cent Semai chocolate sourced from orang asli-run cacao farms in Pahang, finished with pistachio tulip, vanilla ice cream and citrus sherbet.