Timekeeping is crucial in the world of gastronomy, especially for a well-oiled Michelin star-level kitchen. The world's oldest watch brand – Blancpain – has long had close ties to the haute cuisine scene. The manufacture's timepieces have appeared on the wrists of culinary titans the likes of Paul Bocuse, Joël Robuchon and Fredy Girardet, going a step further with the announcement of a three-year partnership with the Michelin Guide.
The watchmaker recognises that the connection between the world of haute horology and haute cuisine, or as they put it "between Blancpain and the art of living", is a natural progression for them. Blancpain and the Michelin Guide has teased that more than 20 events and guides are in the pipeline, spanning culinary hotspots New York, Paris, Shanghai and Tokyo, to name a few.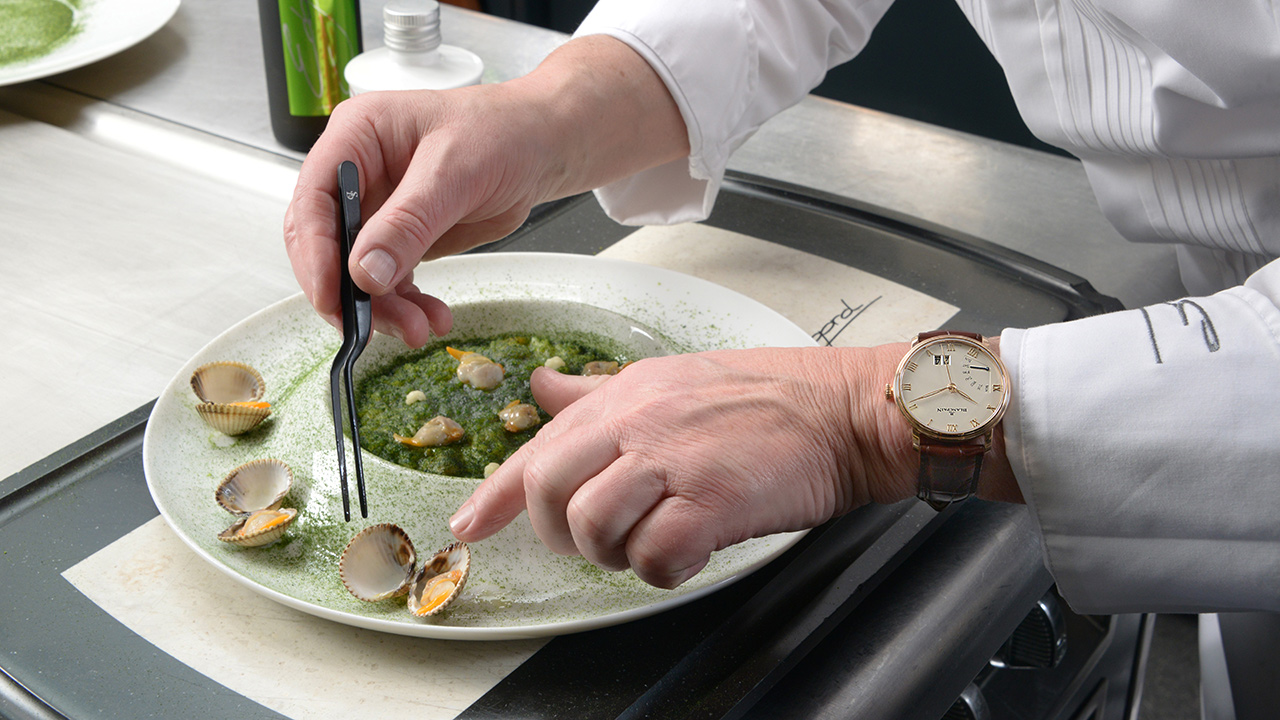 Since 1986, Blancpain has assumed the role of official timekeeper in many culinary contests, even reviewing the world's finest restaurants in its corporate magazine Lettres du Brassus. Tradition, creativity and authenticity are the three qualities the Swiss brand believes connects the two worlds of fine food and horological engineering, drawing the comparison that both watchmakers and great chefs need to display a high skill level to turn a wealth of components and ingredients into masterpieces.