It's entirely understandable if your demeanour over the past couple of months has been noticeably less buoyant – so thank goodness for Aesop's new Citrus Melange Body Cleanser (prices range from RM63 for 100 ml to RM175 for a 500 ml pump bottle). Suitable for every inch of your skin from neck to toe, this gentle, low-foaming gel is compatible with all skin types and leaves you feeling refreshed, marvellously clean, and entirely uplifted.
"The current pandemic has undoubtedly encouraged us to make the most of our everyday regimens," says one Aesop representative. "While a shower may once have furnished a relatively routine beginning or end to the day, many of us are now relishing the mood-enhancing benefits that a favourite aromatic blend can bring to the act of cleansing." The strength of the Citrus Melange Body Cleanser lies in its purifying blend of essential oils, which includes petitgrain, jasmine, lemon rind, and grapefruit rind – all the energising elements you need to pick you up and get you moving.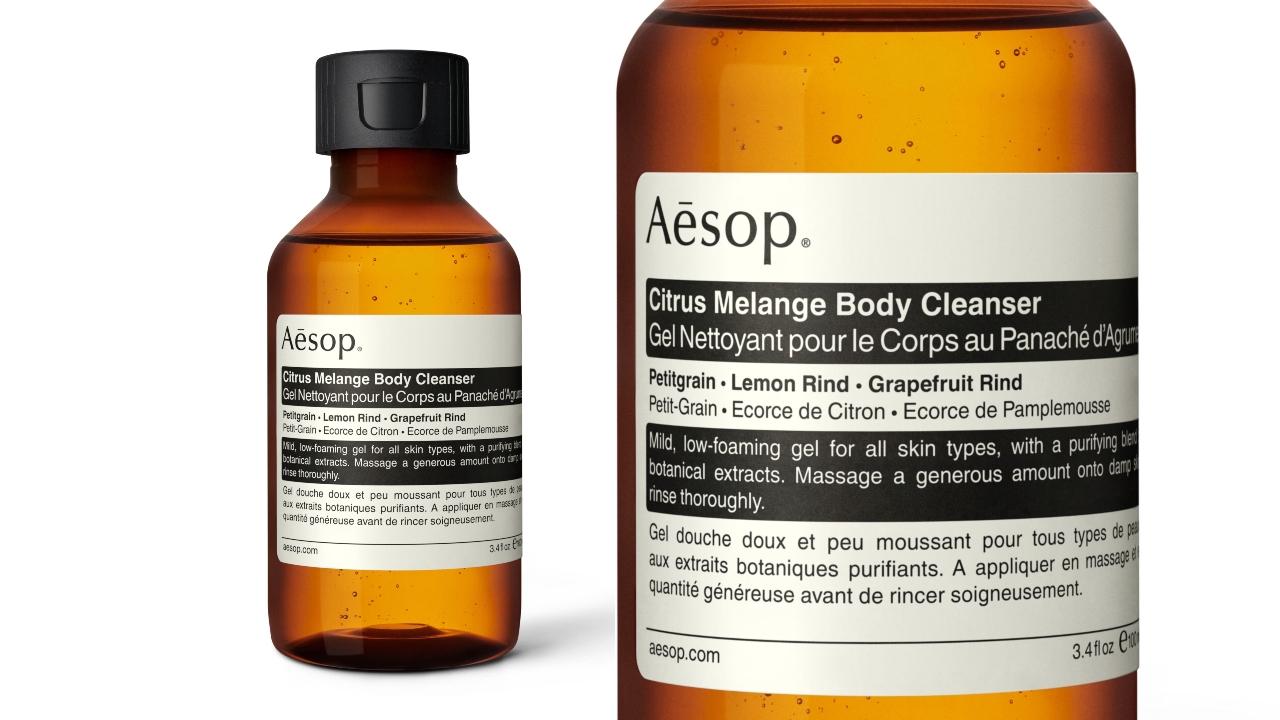 "We have long desired to meet our customers' requests for a citrus-based cleanser with a formulation that is distinctly Aesop in its depth of aroma," notes Dr Kate Forbes, Aesop's Global Director of Innovation. "The fresh, crisp notes of citrus can be delightfully cooling in warmer climates, yet invigorating and uplifting in colder conditions – they are a consistent sensory pleasure." Packaged in Aesop's signature amber recycled PET bottles, the Citrus Melange Body Cleanser is a sumptuous combination of light, lively citrus with subtle florals that lend depth and opulence.
Fans of the brand will also be delighted to learn that the new cleanser can easily be paired with hydrating products such as Aesop's Rind Concentrate Body Balm and Petitgrain Reviving Body Gel. A final spritz of Herbal Deodorant or Tacit Eau de Parfum provides a lasting aromatic match – more than enough olfactory pep to leave you with a spring in your step.