During the month of Ramadan, the perfect restaurant to buka puasa or break fast in needs to not only serve up delicious heritage cuisine, but also provides a space where families can be together as they celebrate the holy month. Here's Robb Report Malaysia list of the best buka puasa feasts in Kuala Lumpur.
---
Jom Berbuka Puasa Bersama-sama Mandarin Oriental @ Mandarin Oriental, Kuala Lumpur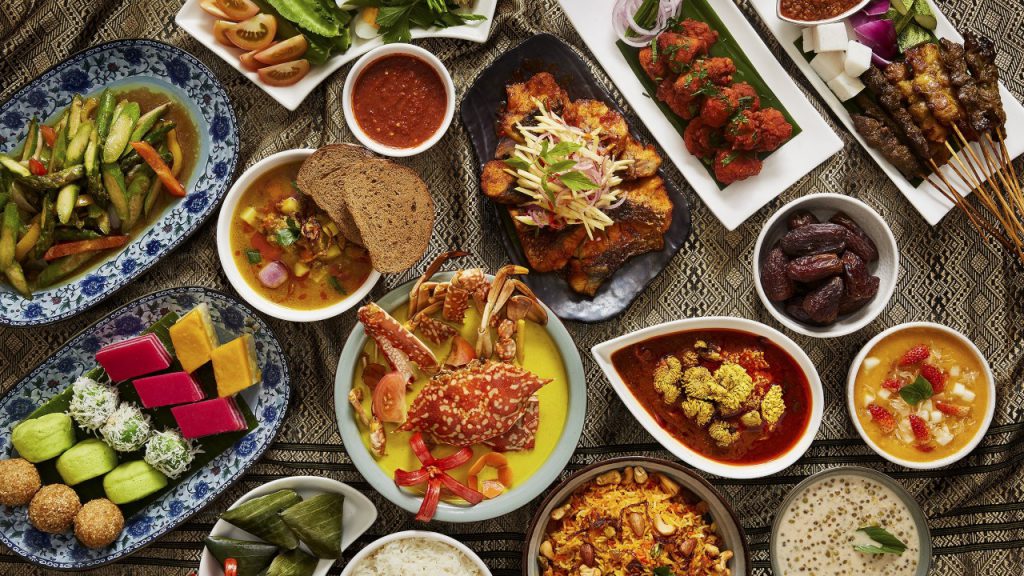 Guests looking to dine in Mandarin Oriental this festive month will experience a unique dining experience with three different venues to choose from. Brunch with a view of the KL Twin Towers at the hotel's Lounge on the Park, dine at the elegant interior of Mosaic restaurant, or experience the grand Diamond Ballroom. Foodies will be spoiled for choice by the ample selection on the three rotational menus offered, inspired by beloved dishes from all over Malaysia. Sample an array of mains such as Terengganu's Sata Ikan, Daging Masak Taucu from East Malaysia and Perlis's Gulai Ayam Siam, among others. Held on selected dates, the menus will be available on 13 April to 13 May starting at RM188 per person. Raya treats and hampers are also available for sale to gift to friends and family.
Make a Reservation: Call +603 2330 8798 or email [email protected]
---
Muhibbah Malaysia at The Courtyard @ Pavilion Hotel Kuala Lumpur managed by Banyan Tree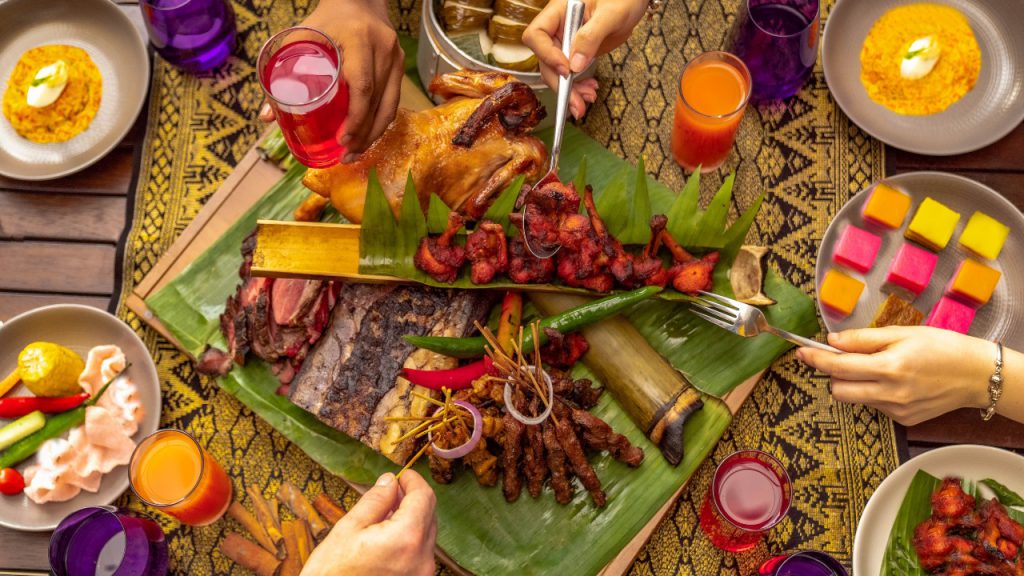 Inspired by renowned Malaysian favourites, Pavilion Hotel invites you to join them this season for a wholesome feast. Their Kambing Panggang is the star of the show paired with homemade sauces to bring out its unique, succulent flavours. Other standouts include familiar flavours such as Lok-lok, Rendang Tok Perak and Penang Char Kway Teow, prepared at live stations inspired by our beloved hawker stalls and street food vendors – with a touch of refinement. Also on display are the carving stations for a hearty shawarma, Ayam Golek and selection of grilled seafood and meats. The king of fruits also makes an appearance on the menu, pleasing all durian lovers. The buffet is available from 16 April to 12 May at RM148 per adult, with early bird and group discounts on offer. 
Make a Reservation: Call +603 2117 2821 or email [email protected] 
---
Santapan Muhibbah 2.0 at Latest Recipe @ Le Meridien Kuala Lumpur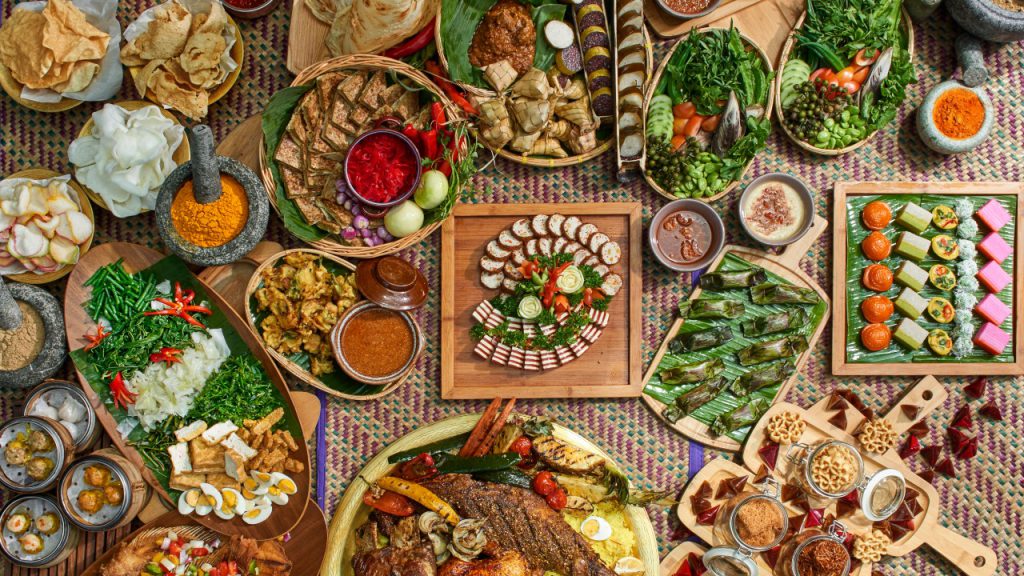 With seven menus from the hotel's executive sous chef Budiman on rotation, you will enjoy all manner of buka puasa delicacies which was sadly missed the year before. Expect appetisers from popiah and Indonesian-style terung balado, to grilled beef kerabu and seafood salads with pegaga, Thai som tam and many others. The always welcome signature oxtail soup returns, as does Bubur Lambok and a host of mains from Tiger Prawns in Cumin Gravy to Lamb Maliki with Tomato Sauce, Tunisian Dates and Apricot Vinegar. Best of all, it's a buffet with the added frill of food being served at the table in accordance to prevailing SOP. Santapan Muhibbah is available till 14 May and priced at an early bird promotional offer of RM128 nett per adult for reservations placed before end of March (normal price of RM178 nett per adult.) Special discount and bank card privileges are also available. 
Make a reservation: Click here or call +603 2263 7434
---
Selera Kampong Enak Festive Feast at Shook! @ The Starhill Dining 
Shook! is bringing traditional flavours from kampung kitchens to its modern dining space this month. This thoughtfully curated menu features age-old kampung recipes handed down through generations, including heart-warming classics from the Enak kitchen. This distinctively Malay spread of eclectic dishes feature classics like Rendang Daging Tok, Ikan Patin Masak Tempoyak and Sup Ekor. Those of us craving for that little bit of oomph to the palate can anticipate their house-made sambals, ranging from Sambal Belacan to the fuller umami-tasting Budu, a Kelantan staple. This assisted buffet is available starting at RM98 per adult, from 16 April to 13 May. Advanced reservations are required.
Make a Reservation: Call +6018 929 8060 or email [email protected]
---
Festive Variety Dinner at Contango @ The Majestic Hotel Kuala Lumpur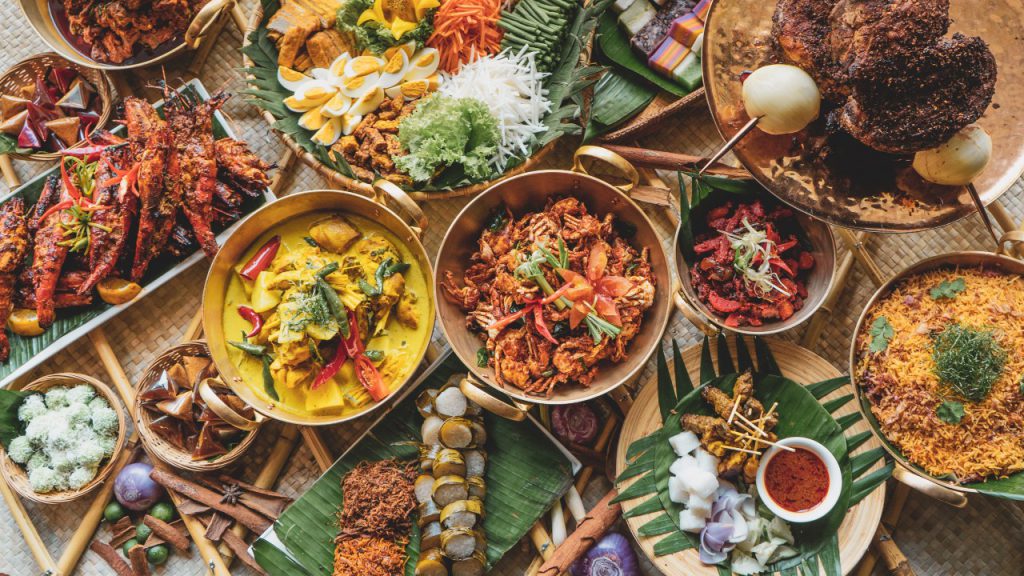 Contango welcomes its buka puasa guests this festive season with familiar and highly anticipated iftar delicacies. From the must-have Lemang Rendang to savoury Satay skewers, flavourful Briyani to luxurious Roasted Meats, this spread is a celebration of tastes and spices. Of course, you should not forget the colourful selection of Kuih to end the meal on a sweet note for your nostalgic pleasure. Its assisted buffet is available from 15 April till 14 May for RM150 per person.
Make a Reservation: Call +6014 637 1060 or Email: [email protected]stickl.com.
---
Berbuka Di Kota @ Knowhere Bangsar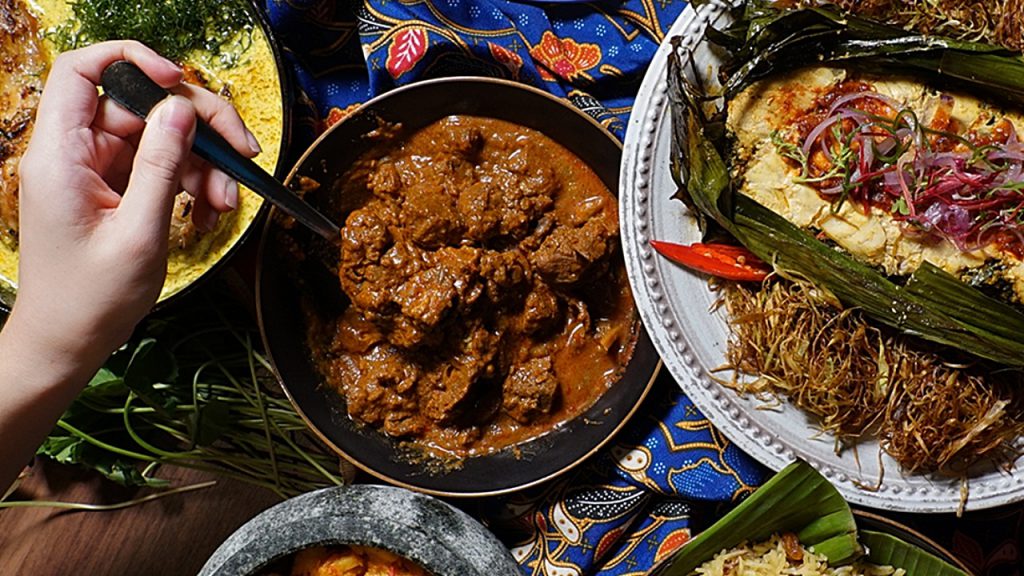 Knowhere Bangsar is delivering kampung favourites right to your doorstep this festive season. The set meals on offer are influenced by the cuisines of Pantai Timur and Pantai Barat respectively, celebrating their heritage and flavour. Spiced Grilled Sirloin Steak Slices served with Tamarind Ginger Chilli Sauce, Kerabu Mangga with Coconut Floss, and Nasi Dagang are a must-try from the Pantai Timur selection. And if that wasn't mouth-watering enough, the Pantai Barat menu offers Spiced Barramundi cooked in seven different herbs, Pineapple Pickled in Pickled Sauce, Kari Kambing and Roasted Chicken in Coconut Galangal. Both sets come with an assortment of freshly made traditional desserts. Both menus are available from now until 13 April to 12 May for both pick-up and delivery, starting at RM178. Pre-orders are to be made at least two days in advance closing on 7 May.
For pre-orders or take-away: WhatsApp at +6010 220 2358
---
Citarasa Nipah at Nipah @ EQ Kuala Lumpur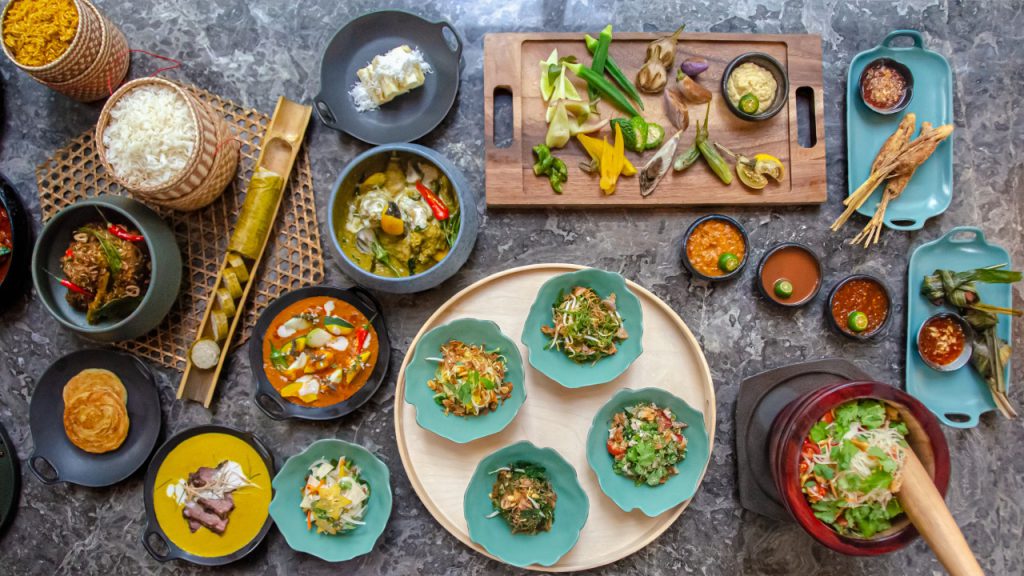 EQ's celebratory buka puasa menu for the season draws from influences all over Southeast Asia. Hints of Cambodian, Thai, Indonesian, Peranakan and Laotian cuisine can be found in their extensive buffet spread of over a hundred dishes. Crowd-pleasers like Urap Pucuk Manis and Taugeh, Kerabu Limau Bali, and Gulai Lemak Cili Padi Daging Salai can be expected for the main course and a succulent Kambing Golek is ready for you at the carving station. If you decide to feast at home, meals can be picked up in EQ's signature three-tier tiffin carrier sets in two different sizes in three colours, which can be purchased on their own as gifts for loved ones. Available from 13 April to 12 May, the buffet spread is available at RM188 per person with early bird vouchers up for grabs.