The Cannes Film Festival is back in full force this year with celebrities, film aficionados and movie industry insiders buzzing in anticipation for the screening of the best films from all corners of the world. On the red carpet, Chopard commands the spotlight with the launch of their annual exclusive Haute Joaillerie collection, Paradise. The Swiss luxury maison has been the film event's official partner since 1988, trusted in crafting the prestigious Palme d'Or award – now produced in the ethical-inflected Fairmined gold. In 2007, Chopard debuted their first Red Carpet Collection to express the glamour and femininity of traditional craftsmanship. This year, the collection is made up of 74 dazzling pieces in honour of the Cannes Film Festival's 74th year.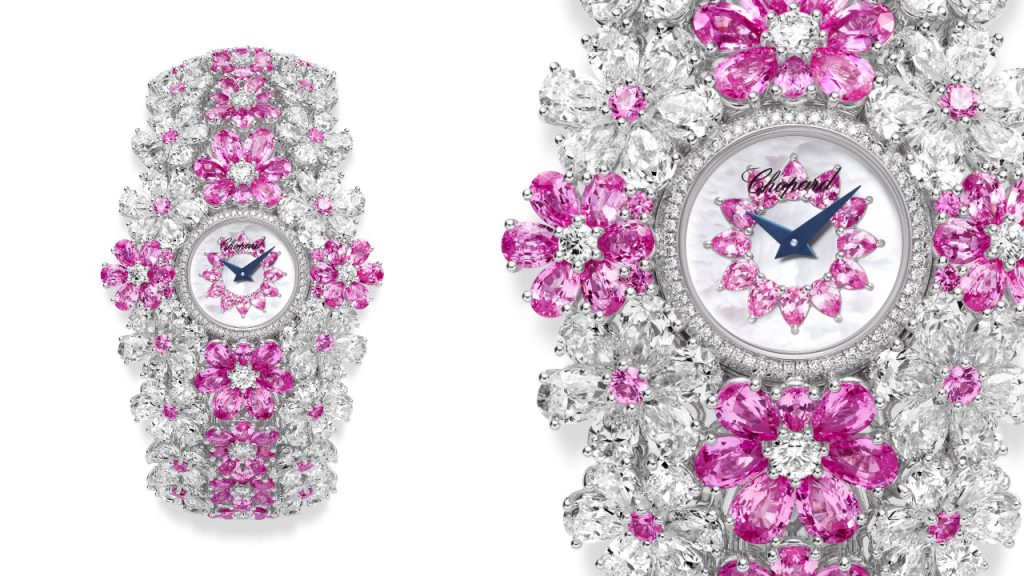 Following the fantasy repertoire of Chopard's Co-President and Artistic Director, Caroline Scheufele, the collection draws inspiration from the lush nature – both mythical and real. "The Red Carpet Collection always allows me to give free rein to my creativity and this year, I was inspired by the idea of Paradise: I wanted our creations to invite women on a journey towards a comforting haven, an imaginary world brimming with dreams and optimism," Scheufele explains.
View this post on Instagram
The theme of nature is also a nod towards Chopard's renowned commitment to the environment and ethically sourced materials. Paradise channels the baroque spirit through a dreamy spectacle of precious gemstones and rich hues that compose a fantasy universe. One of the star pieces is a necklace that showcases a brilliant yellow 30.68 carat diamond. The opulent stone is nestled against two halos interlaced with radiant yellow diamonds, arranged in an aristocratic manner, with one circling the neck in a choker and the other adorning the decolletage.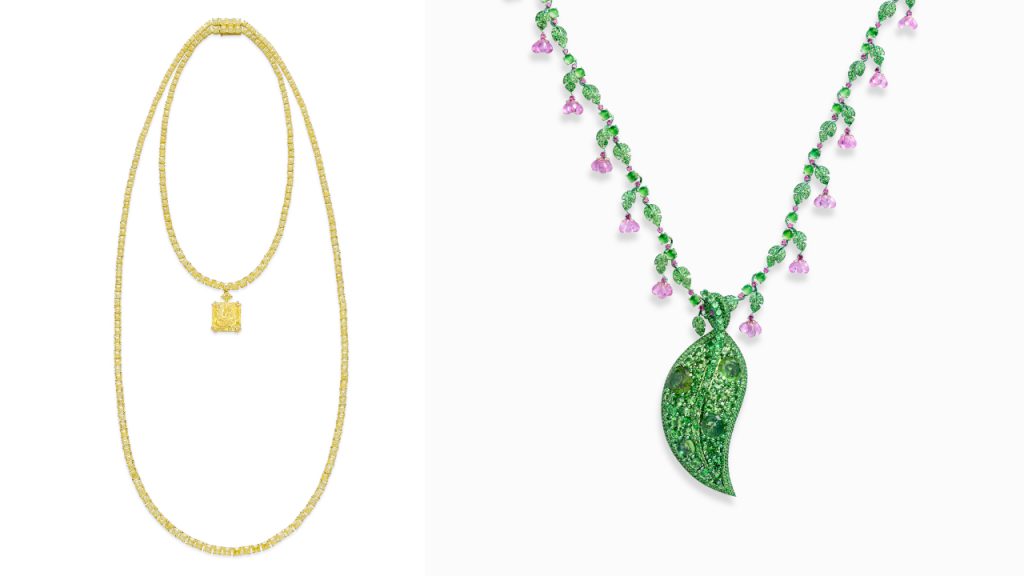 A vision of the Garden of Eden is presented among the other pieces in the Red Carpet Collection. Motifs translated through precious stones mimic the natural paradise of a mystical land. A leaf-shaped pendant highlights the decolletage on a delicate tsavorite sautoir necklace, as the light reflects off a shimmery 18K white gold timepiece set with flowers made of pink sapphires and diamonds. 'Water' earrings mimic the waves of the sea with diamond briolettes and brilliants set on white-gold and titanium. All while a 'dolphins' ring depicts the playful diamond creatures dancing around a magnificent 59-carat oval tanzanite cradled by a ripple of sapphires.
View this post on Instagram
There is also a bracelet embellished with a bouquet of garnets, tsavorites and tourmalines taking the form of a colourful graphic central motif of a tropical garden. Breath-taking details such as these highlight the extraordinary craftsmanship, commitment, and avant-garde spirit of the artisans in Chopard's Haute Joaillerie's Geneva workshops.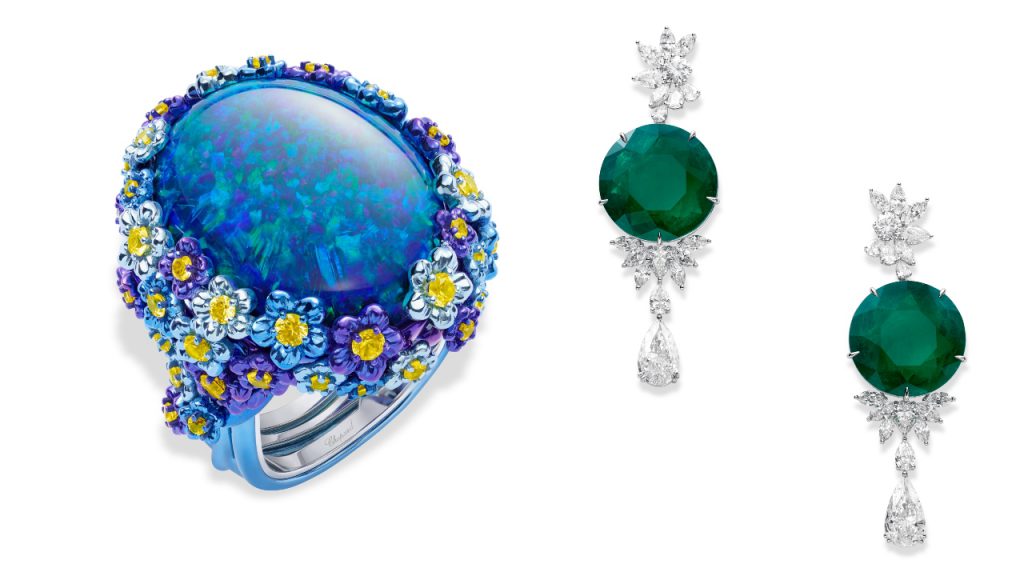 This isn't the only time where Chopard has celebrated femininity with fine jewellery, recently the brand launch of Happy Diamonds collection with the help of some very influential women.