Samsung just announced their highly anticipated additions to the Galaxy Z line at their Samsung Unpacked event, including other exciting accessories. Here's what you need to know.
Samsung Galaxy Z Fold3 and Flip3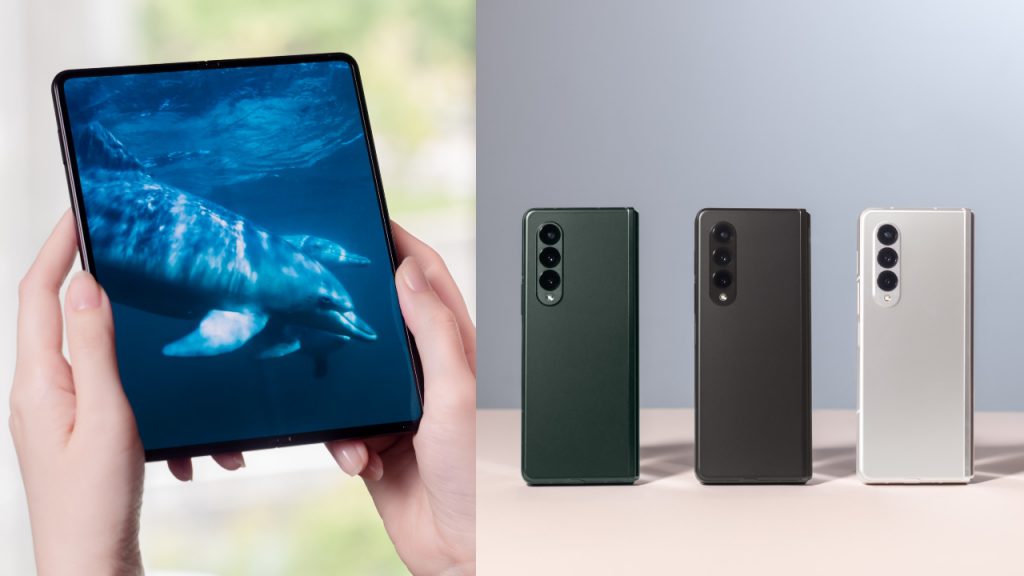 Samsung's Galaxy Z line is in a class of its own and the Fold3 takes it a step further with its incredibly dynamic screen display. When closed, the cover screen performs all the functions of a regular phone; when flipped open – its large 6.2-inch screen allows for a whole range of possibilities. You're encouraged to maximise productivity and optimise multitasking with the phone's split-screen functions, as well as its unique ability to be propped upright. Think of it as a miniature laptop if you will – which is a bonus if you're working on the go.
The Fold3 doubles as a tablet, complete with its own dedicated S pen to help you illustrate, make notes, and take advantage of its widescreen display. It is also the first phone on the market to have an under-display front camera that only appears when in use and remains invisible to allow for a truly uninterrupted and immersive screen experience.
The Flip3 is a more compact version of the Fold3. Its latest upgrades include a larger cover screen which enables you to view a larger preview for notifications, widgets and more. You can even take photos and videos without having to flip the phone open, with the camera integrated with the cover screen. Capturing photos and videos with the Flip3 are made even more convenient with the new Flex mode which has an auto frame function to make sure everyone is included in the photo. You can also capture your moments hands-free using simple voice commands, or with your Galaxy Watch.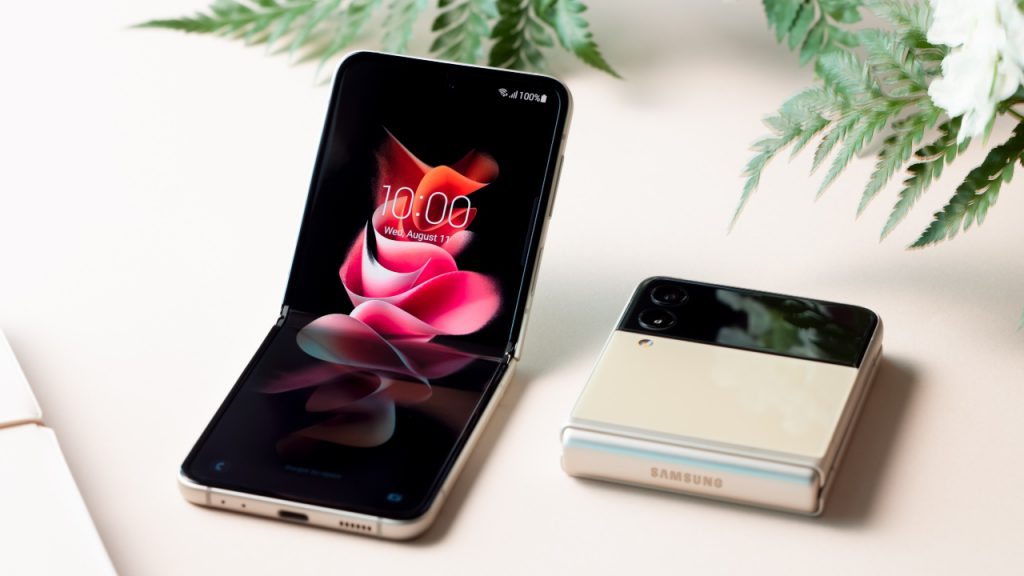 The third-generation Galaxy Z Flip and Fold phones are not only flexible but are tough and durable. They are complete with an impressive IPX8 water resistance rating, sturdy gorilla glass, and strong, lightweight armour aluminium.
The Galaxy Z Fold3 (from RM6,699 for 256GB) and Z Flip3 (from RM3,999 for 128GB) is available for pre-orders with Samsung Malaysia offering rewards of up to RM1,649 on the pre-orders including e-vouchers and complimentary Samsung Care+ packages which is inclusive of a one-time screen replacement service.
Samsung Galaxy Buds2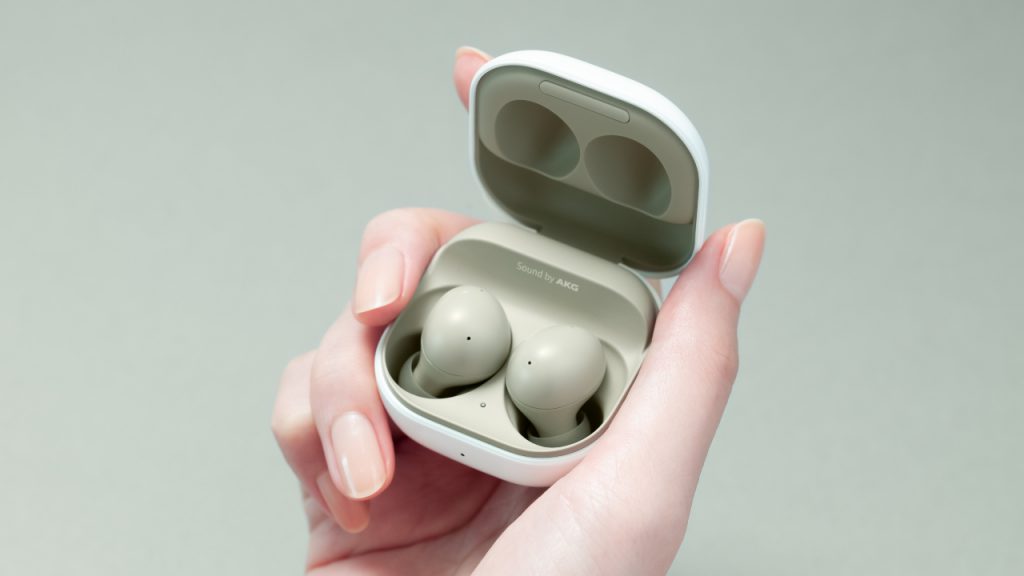 Joining the Galaxy Z series is the Galaxy Buds2. It has all the brilliant premium features of the crowd-favourite Galaxy Buds Pro but is made lighter and smaller. It is designed to last all day without any discomfort. Meanwhile, its premium sound quality is made even better with Active Noise Cancellation so you can be fully immersed in what you're listening to. If you need to tune back into your surroundings, you can do so without interrupting your music with its three adjustable ambient sound levels. The Galaxy Buds2's advanced call quality also enables you to be heard crisp and clear when on a call by actively filtering out the unwanted background noise so the only thing being heard is your voice.
Its unique packaging is also a draw, with a simple white cover on the outside and a playful pop of colour when revealed.
Samsung Galaxy Watch4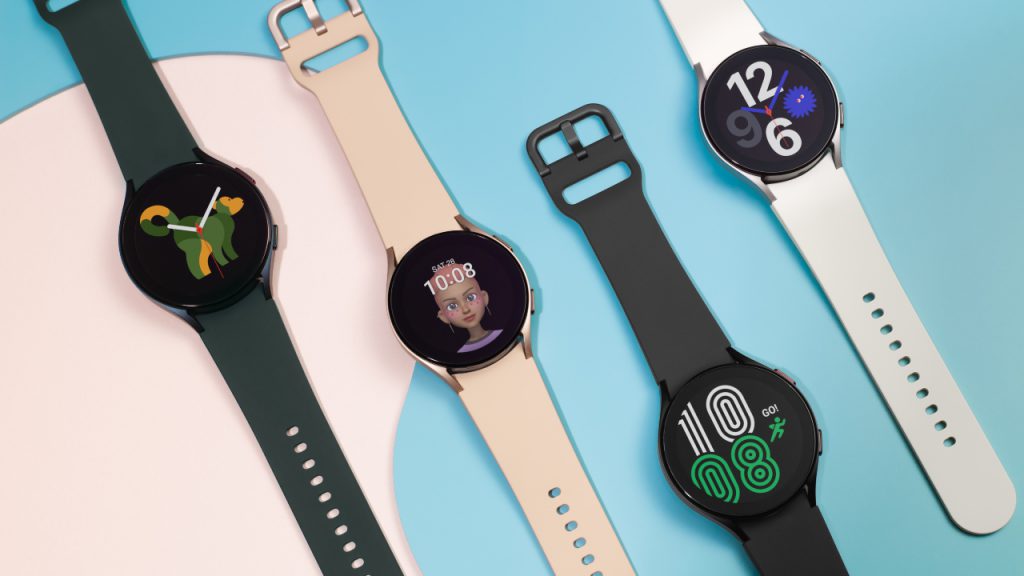 The Galaxy Watch4 is the ultimate fitness smartwatch. Its highly intuitive design enables you to connect with the world on your wrist. You don't even need to be near your phone to stay connected – making it the ultimate fitness tool when you want to go for a run without bringing your phone. With the watch's incredible Body Composition Measurement technology, you can target your personal health goals while making informed decisions about your diet and exercise. The built-in Samsung Health Experience also allows you to track your sleep so you can get better quality snooze time. If you need a bit more motivation to get your fitness goals in order, there are fun team-based challenges for you to try out with friends and family so you can meet your goals with ease. The Watch4's One UI interface also allows for a super streamlined experience and is complete with gesture controls.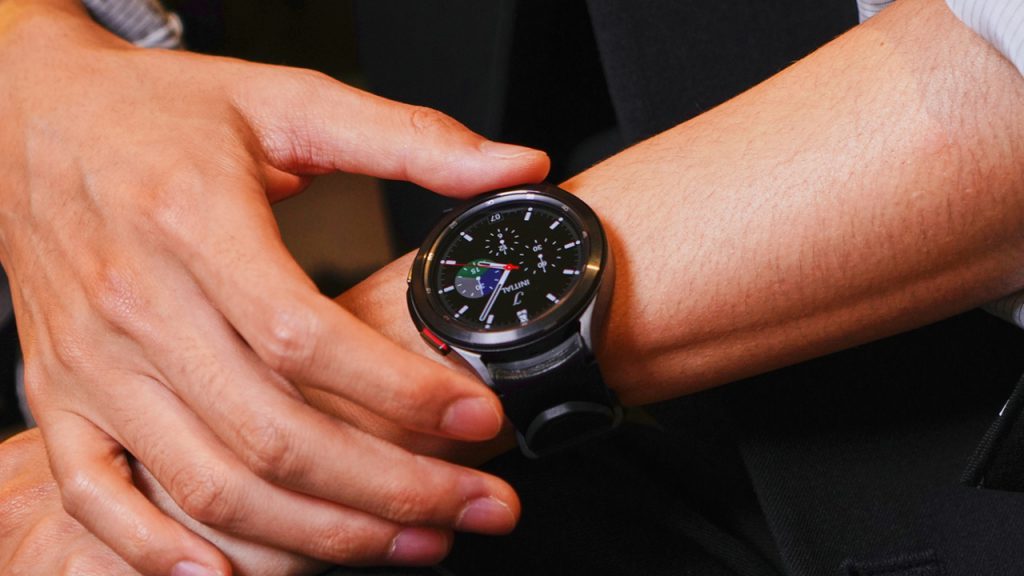 Not to mention you can completely personalise your GalaxyWatch4 with a multitude of customisable watch faces and their range of stylish straps. The Classic version of the Watch4 also comes with a rotating bezel, adding a flair of sophistication to your wrist. The Galaxy Watch4 is RM899 for the 40mm and RM999 for the 44mm while the Galaxy Watch Classic is RM1,299 for the 42mm and RM1,399 for the 46mm.
Starting 19 August to 21 September 2021, Samsung Malaysia is running a pre-order special where you will receive either an RM850 e-voucher or an RM600 e-voucher and Samsung Care+ of up to RM799 for a Z Fold3 5G order.