How clever can earphones be? In the case of the new Samsung Galaxy Buds Pro (RM799), which launched earlier this year to global fanfare, the level of technology imbued into it means you get intelligent active noise cancelling (ANC) utilising algorithms to dial up the sound or cancel it out without any intervention from yourself. The quality of call itself is augmented by three built-in microphones and a voice pickup unit to ensure each word is as clear as can be for the person on the other end of the line.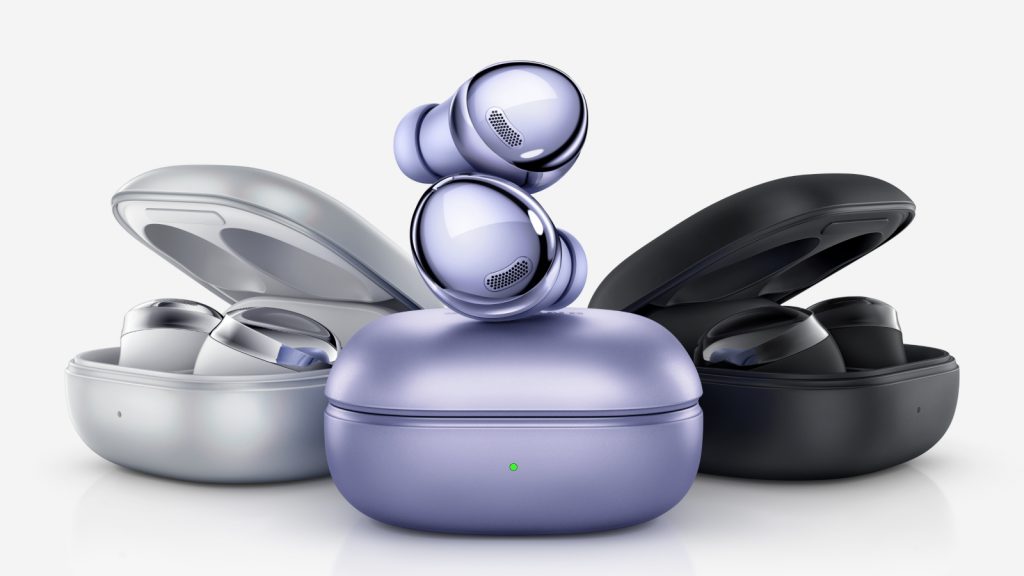 This sort of pristine listening experience is the result of some snazzy engineering and design upgrades by Samsung. The shape of these new Galaxy Buds Pro has been rounded to offer an ergonomic "closed design", and using sustainable materials such as end-of-life plastic. This rounded form factor means there's less likelihood of wind brushing onto the microphones and offers snugness to keep the buds in place even during exercise. And, perhaps most remarkable of all, is the fact that these buds will begin detecting and actively reducing ambient noises the moment you start speaking, making it easier for the listener. This new voice detect function is also true in the reverse scenario to the point you can hear conversation clearly without removing the buds as long as you're speaking in intervals of up to 15 seconds, with Buds Pro amplifying nearby sounds by more than 20 decibels – that even the hum of an air conditioner is discernible.
View this post on Instagram
As the most premium of all Samsung's earbuds released to date, the Galaxy Buds Pro offers durability, immersive audio and impressive call quality from its intelligent ANC. Long-lasting battery life means eight hours of use on a single full charge with another 20 hours to spare in the case (with ANC off). Its IPX7 water resistance is based off lab testing for submersion in up to one metre of fresh water for 30 minutes.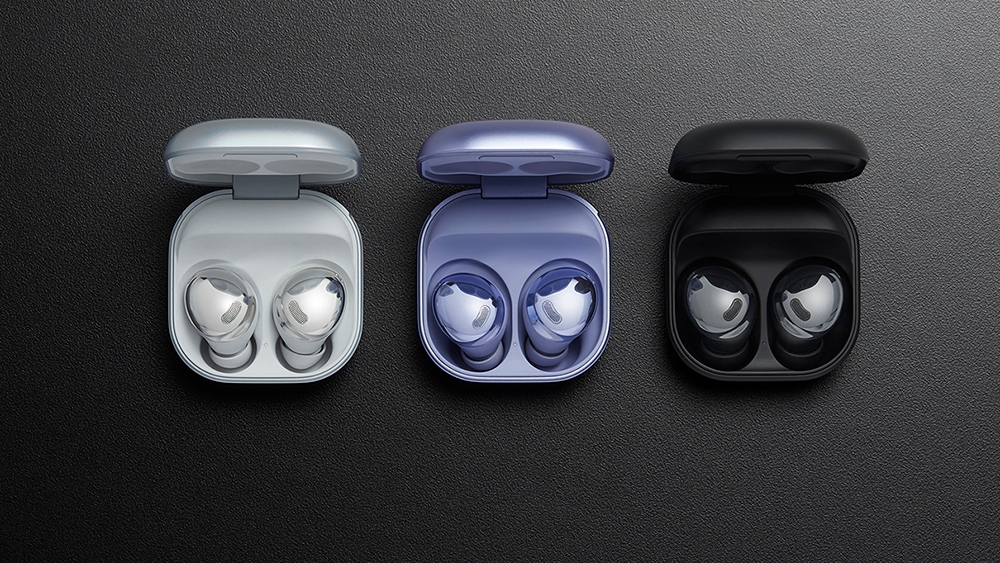 Meanwhile, its immersive audio is powered by a two-way speaker with a bigger driver as well as an 11mm woofer for deeper bass and a 6.5mm tweeter for crisp treble. On Game Mode, the buds deliver the kind of experience to position you right in the thick of action, thanks to a 360 Audio with Dolby Head Tracking technology placing you right in the centre of the soundscape. This works just as well for video, movies and music as well.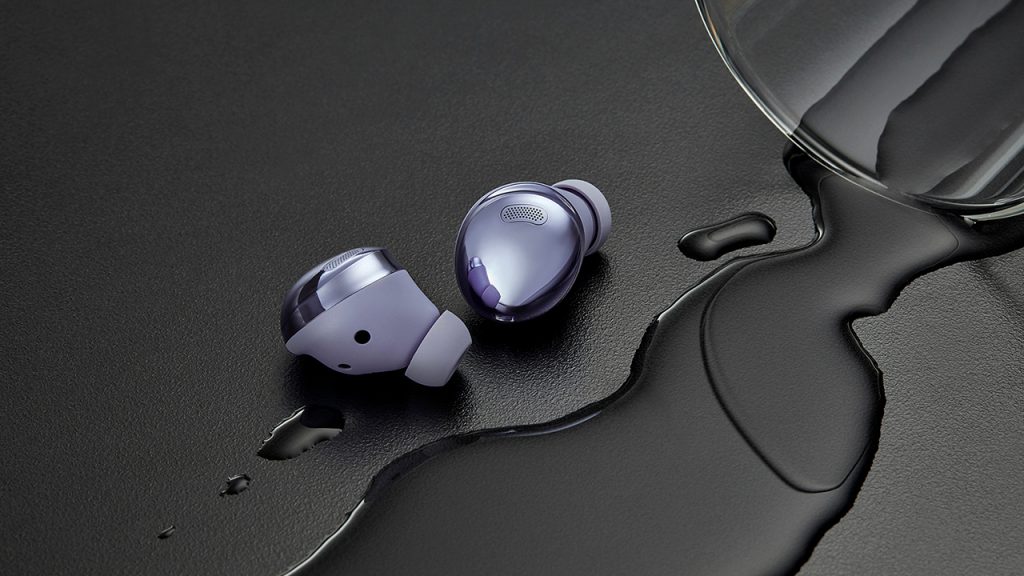 The sound is stunning with sound by Austrian acoustics engineering company AKG, a frequent collaborator with Samsung helping to tune the audio element of its smart devices. Here's a tip: playing audio which has been enriched with Dolby Atmos will help you to appreciate the full depth and detail of the buds' sound reproduction.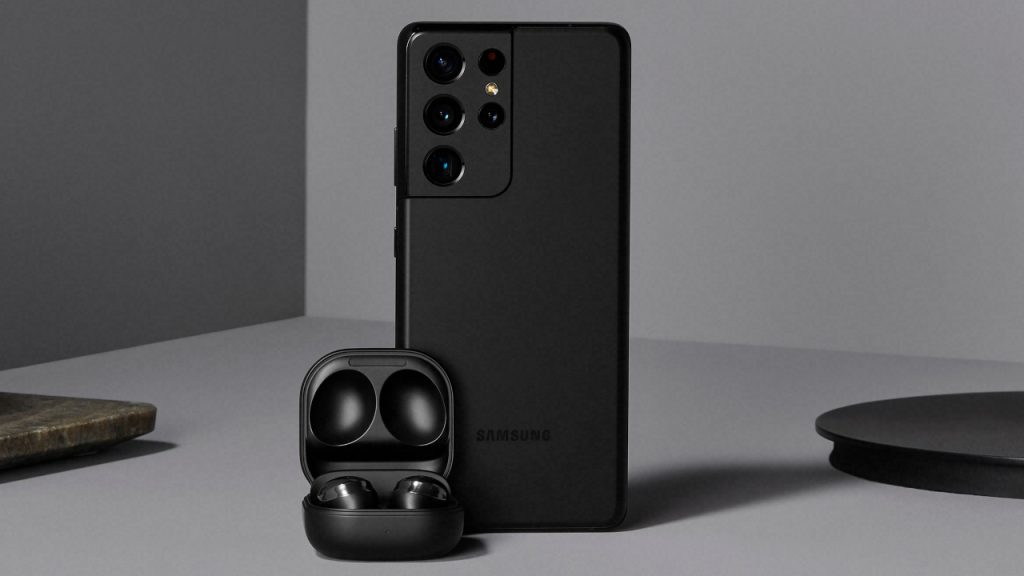 The Galaxy Buds Pro is also equipped with SmartThings Find, so you may easily locate it even when misplaced in a distant location. And it has a name: Bixby, which you can use to issue simple commands such as making a call, switching devices, changing the music and giving a status updated on remaining battery power. It comes in three colours; Phantom Black, Phantom Silver and the new Phantom Violet colour which also debuted with the Galaxy S21 which launched on the same day.