The Benriach distillery has a relatively brief history, despite being founded in 1898. It was shuttered for most of that time until its revival in 1965 – and still, it was not until 1994 that it began producing its own single malts. Since then, however, it has acquired a reputation for being rather unconventional and quirky, owing to its unusually eclectic cask stocks.
Its refreshed core range, consisting of two 10-year-olds and two 12-year-olds, is eager to re-establish that. All four of these whiskies – there is one peated and one non-peated for each age – are matured across three casks, giving them an added dimension not common in whisky.
The Original Ten is Benriach's take on classic Speyside, though it does not hit quite as big or sweetly as some others. Rather, it is genial on the palate but layered. It adds a virgin oak cask on top of the classic bourbon and sherry, lending a slight woody bite. This is the only expression in the range bottled at 43% ABV; the rest are 46%.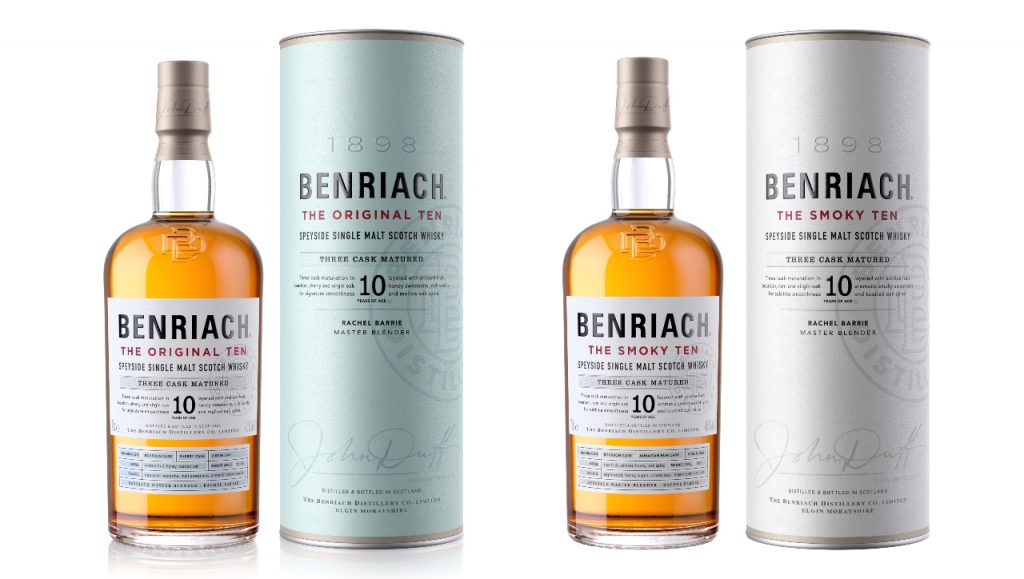 Its counterpart, The Smoky Ten, is a different proposition altogether. It swaps the sherry cask for one of Jamaican rum, which is exceedingly uncommon to see in a peated expression. Said peat is the more herbaceous, grassy type of Highland peat – there is no iodine, vegetal saltiness here, like that from Island distilleries, just a rounded but definitive smokiness.
The Twelve uncaps things a bit. It is a rich, full-bodied sherry expression, but includes a port cask influence that adds a berry sweetness and tartness. And finally, there is The Smoky Twelve, which introduces casks that once held Marsala wine, a fortified wine from Italy. The result is more subtle than the Smoky Ten, but also more balanced, sugary and meaty at once.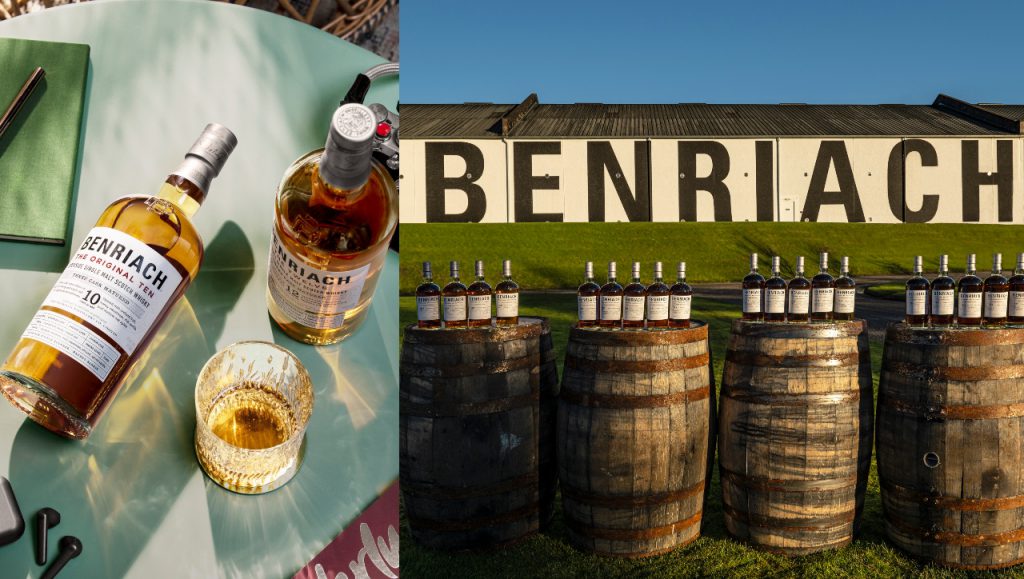 This is an ambitious range, one very deliberately meant to challenge experienced palates and provide something different. This may come as little surprise to those familiar with Benriach's master blender, Dr Rachel Barrie. Her doctorate is in chemistry, and she got her start in the industry at the Scotch Whisky Research Institute before embarking on a distinguished career covering well-known drams including Glenmorangie, Ardbeg, Bowmore and Laphroaig. She joined Brown-Forman in 2017, and now heads the Glendronach and Glenglassaugh distilleries alongside Benriach. These releases feel like a statement from her, as if she has fully uncorked a scientist's tendency to tinker. Combined with Benriach's historically creative casking, it is a range any whisky connoisseur should investigate.
---
For a limited time, readers can purchase Benriach on WineBros with the promo code BENRIACH25 applicable for RM25 off on Benriach Original Ten, The Twelve, Smoky Ten & Smoky Twelve with each promo code capped to 30 times use.