Something big is brewing in southern Klang Valley. The Gamuda Cove, a 1,530-acre township that is twinned with the bio-diverse 1,111-acre Paya Indah Discovery Wetlands and 90-acre Forest Park & Wetlands Arboretum is poised to offer its 100,000 residents by 2030 a lifestyle quite unlike any other in Malaysia.
With its developer Gamuda Land's ambitions firmly focused on developing a nature sanctuary and smart city, Gamuda Cove combines big ideas and back-to-basics city development to achieve a deeper sense of sustainable living.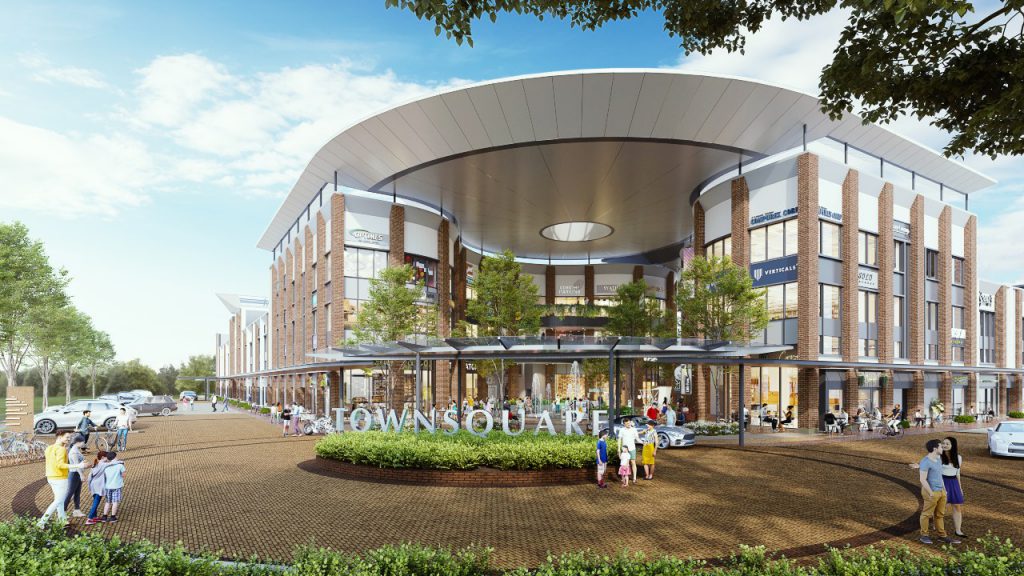 Here at Gamuda Cove, residents will enjoy modern urban amenities together with state-of-art sustainability enhancements such as 5G connectivity, smart city management and e-trams located 10 minutes or less from any point in the township.
This green city is built on the foundation of renewable energy infrastructure, buildings which consume minimal energy and kitted with the latest in 5G and smart city elements. To further reduce emissions and greenhouse gases, the development aims to maintain green transportation throughout the community using electrified tramways as a primary means of shuttling people around its vast areas, aided by dedicated pedestrian walkways and bike lanes. This leads to the idea of a '10-minute city', with the ease of commute enabling residents to get to their destination within that timeframe.
Meanwhile, nature is close by with its 60-acre pet-friendly central park, 1,111-acre of Paya Indah Discovery Wetlands and the adjacent 90-acre Forest Park & Wetlands Arboretum. These serene places will offer back-to-nature activities ranging from camping, horse-riding boat cruises and cycling and jungle school programmes to acquaint the younger residents with the great outdoors.
To preserve the importance of the wetlands and ensure that nature is always within reach for its community, the Gamuda Cove masterplan is founded on a commendable goal of hosting half of the one million trees that its developer – Gamuda Land – is committed to planting in the next two years.
This sizeable green lung within Gamuda Cove will largely contribute to reducing ambient temperature by a projected two degrees. This target reduction in ambient temperature is enshrined in Gamuda Land's ambitious goals to create a green city on this southern belt of Klang Valley.
Fittingly, the nexus of the Gamuda Cove community is one that is tailored to offer the resplendent charms of nature. Heart of Cove, as it is called, is the pulsing centre of this township with European-inspired retail precincts, a main square for congregation. It also comprises the SplashMania, a rainforest- themed water park and a fully-developed hospitality offering for touristic, business and leisure activities estimated to draw an annual catchment of 1.3 million unique visitors.
Its European-inspired Townsquare becomes a leisure hub and meeting place for residents as well as visitors from the vicinity. This 100-unit lifestyle retail precinct offers car-free zones, pedestrianised malls and Parisian-styled alleyways of alfresco cafes and restaurants. Amid its European-styled piazzas and shopfronts, visitors will be able to soak in the Kuala Lumpur and Petaling Jaya lifestyle vibe of relaxation and recreation, with community gatherings enlivened by buskers, street performances and a backdrop of 'Instagram-friendly' fountain landscapes.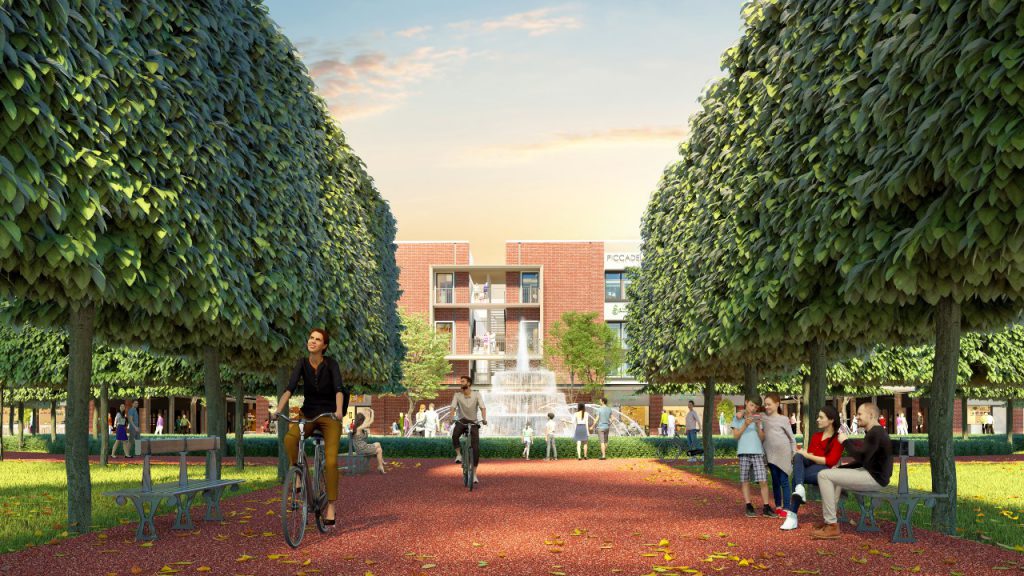 Courtesy of the direct connection of the ELITE highway – with its three million monthly vehicle volume – Putrajaya and Cyberjaya is a mere stone's throw from Gamuda Cove. The new Cyberjaya interchange shortens what was a 22km distance from Gamuda Cove to a mere 2km away and the overall connectivity places an estimated daily catchment of 650,000 people within a 10km radius.
The adjacent six-acre Townsquare Park, connected to the buzzy Townsquare and SplashMania, will be another draw for residents in the outlying districts looking for the excitement of a vibrant township which combines the modern city conveniences with the cheerful, vacation vibe of its nearby theme park.
When it opens, the 18-acre SplashMania will see a beeline of pleasure- and thrill-seekers looking to enjoy the country's largest rainforest water theme park, estimated at 700,000 annual visitors. SplashMania's development is centred on the idea of maintaining the bio-diverse composition of its natural environment, with approximately 70 per cent of the park dedicated to lush rainforest landscaping. This park and its attractions will also utilise harvested rainwater throughout, in line with an eco-friendly and sustainable approach.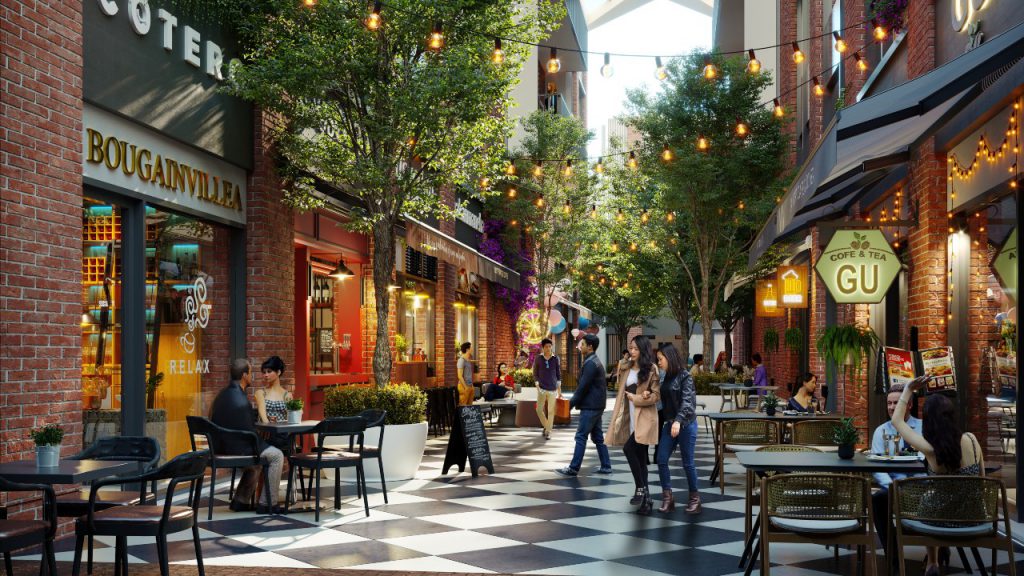 Next to this is the lifestyle and retail precinct dedicated to hospitality and MICE, catering for its estimated 1.3million annual visitors – many of whom would be nature-lovers drawn to the Discovery Park and Paya Indah Discovery Wetlands sanctuary. One of the most important features in this township is the creation of its 90-acre Forest Park & Wetlands Arboretum, a sanctuary for wildlife conservation, nature research, forest fitness and eco-tourism.
This park will also function as a seeding bank and become a haven for many matured seedlings to flourish. The trees replanted here will ensure the continuity of native species and those with high conservation value, broadening the range of biodiversity with Forest Park.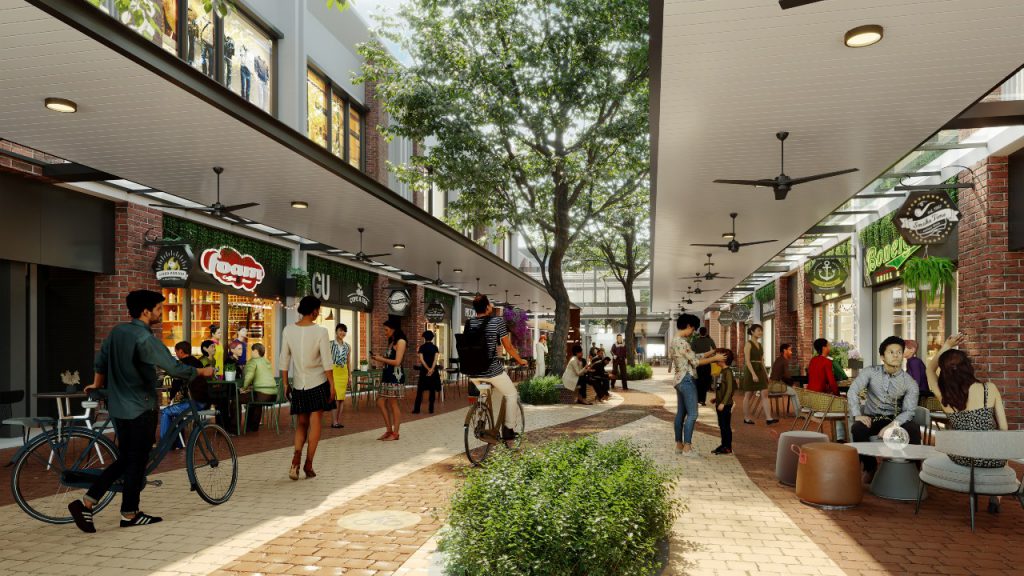 Meanwhile, office spaces across from Townsquare provide a serene lifestyle of working in a green city where the scent, sights and sounds of nature invigorate each and every day. From parks with giant flower beds and canals, to tree-lined boulevards and cycling paths, the development's utopian ideals are poised to make it one of the most attractive places to be at for work, leisure and everything in between.
Heart of Cove's green credentials and information communication technology (ICT) capabilities should also prove to be a major attraction to multinational corporations (MNCs) and new economy players. Thus the reason for the Garden Offices district, a precinct dedicated to service the needs of regional headquarters and offices. Heart of Cove's convenient location – within 20km of the Kuala Lumpur International Airport (KLIA) and 34km to Kuala Lumpur – will further enhance its desirability for the jet-set who would appreciate the advantage of shorter commutes to catch their flights and yet being within easy reach of the capital city's highlights.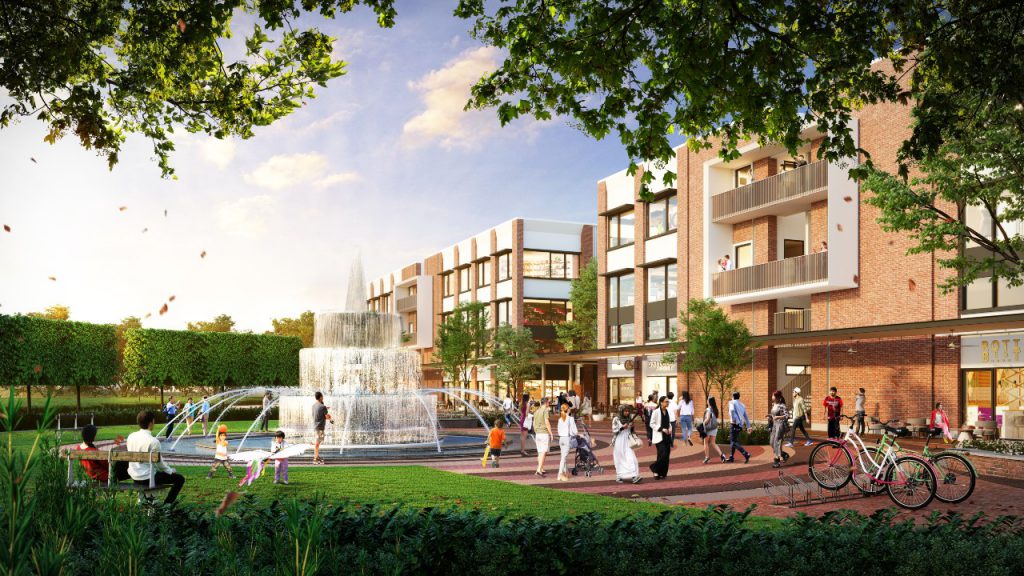 This proximity to airports, namely KLIA, KLIA2 and Subang, also makes Gamuda Cove an easy destination for domestic and international tourists who will fancy recreation, with the peace of mind that the airport is nearby; much like Hong Kong's Lantau Island which hosts a series of tourist attractions and also its international airport.
In due course, the viability of this smart and sustainable development will be enhanced with its adjacent healthcare, education and wellness hubs, providing plenty of supporting services to the business community, including a steady talent pool for employers. All of these conveniences and attractions are carefully calculated to offer a blend of sustainability, holistic lifestyles and urban conveniences that make for a vibrant township.
To find out more about Townsquare and SplashMania,  join the community by registering your interest here.
Discover Townsquare live on Saturday, 16 October, 2pm here.
---