One of the key lessons many of us learnt during lockdown was how important shared experiences and personal interactions are to our well-being and quality of life. Which is why Robb Report has compiled the ultimate list of giftable experiences, which treat recipients (and anyone they'd like to bring along) to incredible—and, in several cases, one-of-a-kind—activities around the globe. In part 3 of the series, you can float in a space balloon, an experience you are unlikely to forget.
Ride and dine in a space balloon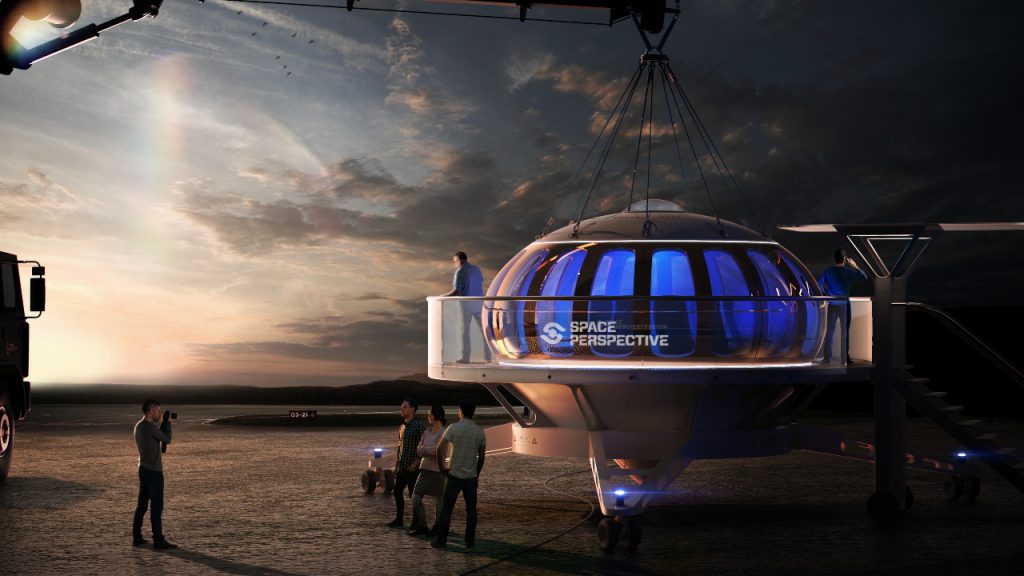 Floating in a space balloon 30km over Earth while enjoying haute cuisine served by one of the world's most celebrated gourmets sounds like something out of a Jules Verne novel. But it's not. Space Perspective and renowned chef Gaggan Anand have prepared an exclusive voyage to the edge of the atmosphere for just for you.
Spaceship Neptune, a football-field-sized balloon carrying a large, pressurised lounge, will transport seven passengers, a pilot and Anand, whose Bangkok restaurant, Gaggan, was awarded two Michelin stars and ranked fourth among the World's 50 Best Restaurants in 2019 (and was voted first in Asia a record four times). Its successor, Gaggan Anand, debuted at number five in the 2021 Asia rankings and is preparing to reopen in 2022.
Space Perspective, which has begun test flights, is planning its maiden commercial voyage for 2024 and will work with the buyer to select a flight date. The six-hour, suborbital experience on the space balloon, with bathroom, refreshments and Wi-Fi, will be a contrast to the frenzied, G force-heavy rocket flights of competitors; you'll soar into the sky at a gentle 19km/h. As the balloon launches from Kennedy Space Center, passengers will watch the Florida peninsula below recede through the picture windows, with Earth's blue edges coming into focus and the blackness of space above – all while tasting wines and sampling Anand's unique gastronomy. The chef's quirky style prioritises fun while eating, so the journey promises to be more than a space adventure.
From US$1.19 million for a group of seven, contact [email protected]
---
Previously published on Robb Report.