Pantheon Of Gastronomy
You know it's a special night when representatives of the top temples of global gastronomy (many of them star chefs) descend upon the Marina Bay Sands theatre. At the San Pellegrino World's 50 Best Restaurants awards ceremony, the constellation of culinary icons included global names such as Heston Blumenthal, Gaggan Anand, Virgilio Martinez and Daniel Humm. In one corner, Chef Tetsuya Wakuda of Waku Ghin was serving up unagi, uni, hotate and caviar-topped sushi. Wolfgang Puck's Spago surprised everyone with a delicious Singapore Laksa with a liberal chunk of sea bream. To drink there were single-malt scotch from The Dalmore, Bellavista sparkling wine and Inedit beer – a collaboration between Spanish brewers Damm and Ferran Adria and the El Bulli sommelier team – and much more.
The night's zenith arrived with the announcement of three Michelin-starred Mirazur taking the 2019 crown as World's Best Restaurant and Best Restaurant in Europe. The accolade recognised owner-chef's Mauro Colagreco's cuisine inspired by the restaurant's home-grown greens, the sea and the mountains, with evocative highlights such as "salt-crusted beetroot from the garden with caviar cream and eggs from the chicken coop with smoked eel and hazelnuts".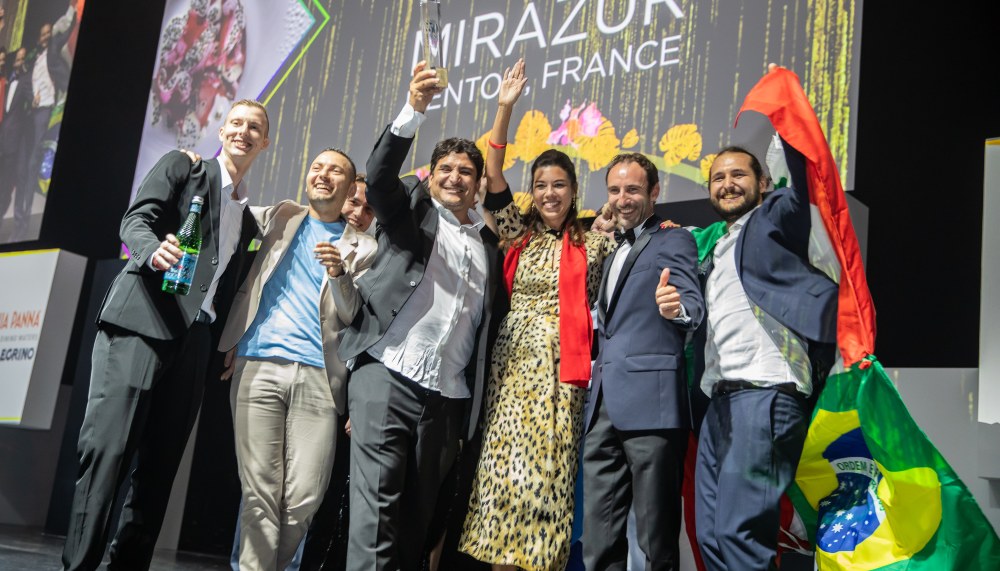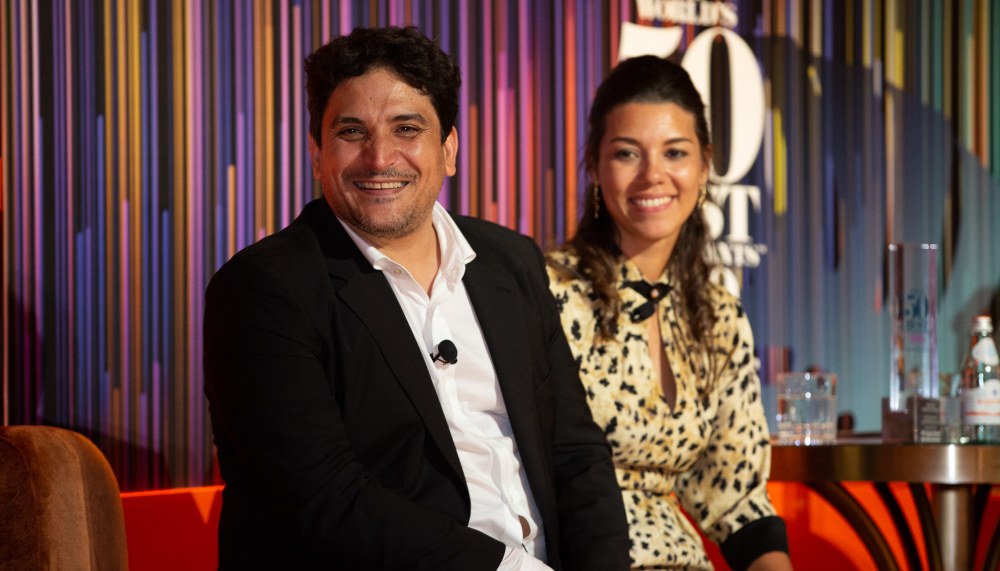 Achieving such a feat inducts Mirazur into a new "best of the best" group – a hall of fame for number one alums which removes the restaurant from participation for future awards. Unless, of course, the restaurant undergoes a drastic change, like this year's number two – Noma – who in its original incarnation won top honours four times. "This is the first time the world's best restaurant is French," says Colagreco. "Mirazur was a dream 13 years ago. It grew from five people to 50. When you believe in your dream, you can achieve it," he advised young chefs during the post-award conference. The conference, part of a succession of programmes which built-up to the awards presentation, also served to highlight the growing importance of Singapore in the world as a culinary capital.
An essential part of the World's 50 Best Restaurant lineup, #50BestTalks brings together the greatest culinary minds to discuss pressing topics. Past subjects covered: the rise of female bartenders, the future of meat in our diet, and Asia's rise to stardom. The latest discussion? Respect, mindfulness and happiness in the kitchen with Massimo Bottura (2018 #1) of Osteria Francescana, Ana Roš of Hiša Franko (2019 #38), Tetsuya Wakuda of Waku Ghin (2019 Asia #20), Daniela Soto-Innes of Cosme (2019 #23) and Éric Ripert of Le Bernardin (2019 #17). Hosted by Anita Kapoor, the talk's key takeaways include Ripert (a known Buddhist) criticising past kitchen environments that facilitated hostility. "You're not supposed to humiliate anyone, bullying is wrong. Anger is a weakness," he said. Bottura chimes in: "The team is everything. I am always trying to teach them how to grow, to think and transform ideas into edible bites. You have to lead by example." Soto-Innes, the 2019 Best Female Chef, concurs: "You treat people the way you want them to behave in order to help them achieve their vision of happiness. It's really important to get to know each person as an individual rather than a group because everyone is different."
The pre-event segued into a trio of Asia's 50 Best Bars found in Singapore namely, Manhattan (#2), Jigger & Pony (#9) and 28 HongKong Street (#21), who showcased the fine libations in their own distinctive ways. Manhattan's cocktails and grand hotel bar ambiance of wide spaces, velvet arm chairs and mahogany tables, pay tribute to Old World glamour. Here you find over over 150 American whiskies here, with tipples such asthe bar's solera-aged negroni, made using an in-house rickhouse, a world first for any hotel. Jigger & Pony honours old-school mixing, boasting an elegant bar featuring dark wooden counters, warm lounge vibes and a strong love for classic cocktails. The bar's whisky highball, made using Suntory Chita whisky and carbonated Hokkaido "super soft water", is a prime example. For a more modern ambience, there is 28 HongKong Street (28 HKS). Pioneers of Singapore's speakeasy scene, 28 HKS was started by two American lawyers in the early 2000s who were accustomed to the well-crafted cocktails back in New York. A frequently changing cocktail menu and panko-crusted mac and cheese balls seasoned with truffle salt has shot this speakeasy to stardom among the city's numerous watering holes.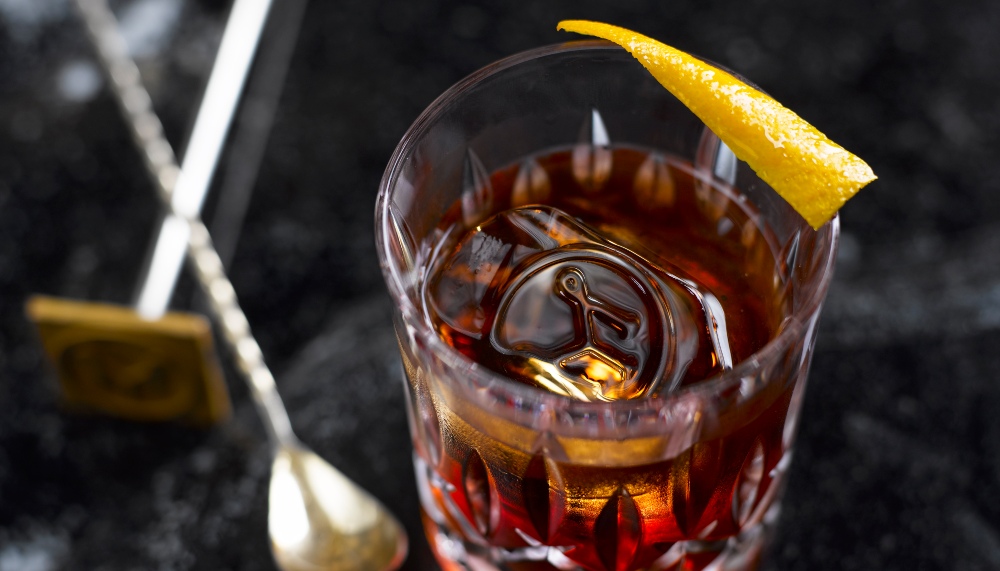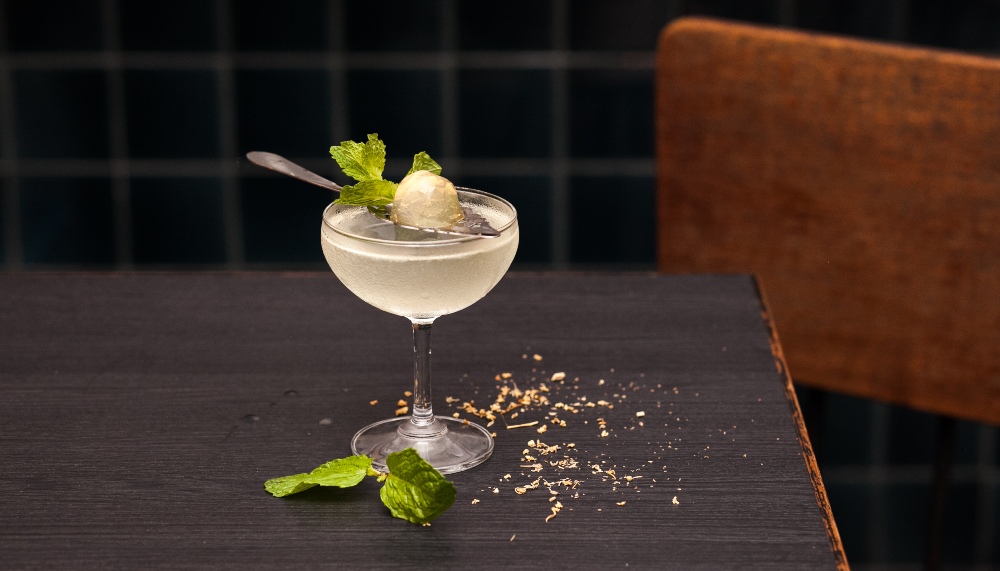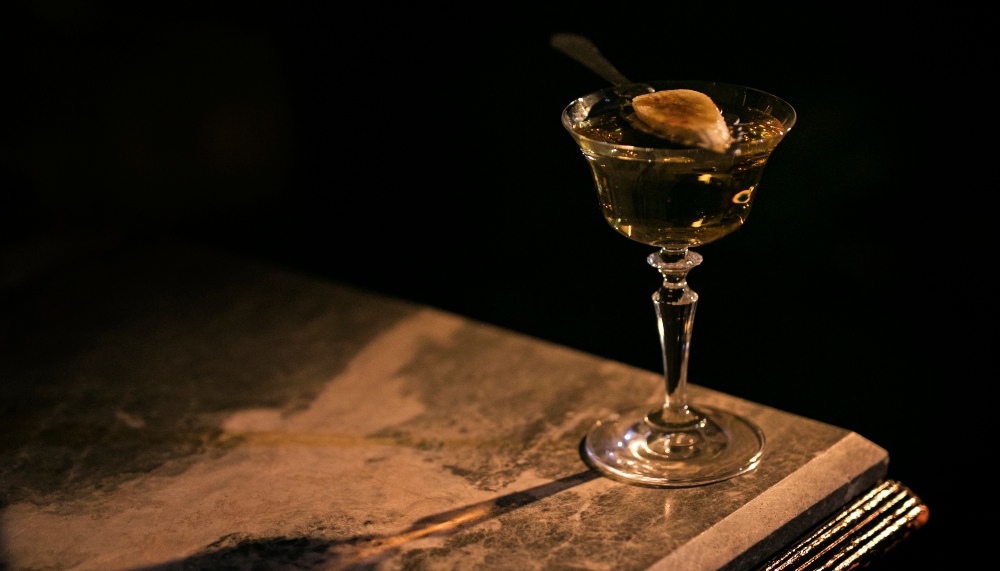 Back at Marina Bay Sands, David Myers, the LA-based chef and restaurateur with wanderlust, recounts his most powerful life moments which revolve around food. "All the dishes, design and details at Adrift come from my travelling experiences. As a chef, this is what keeps me going," he said. At four years old, Adrift Singapore located at the foot of the three hotel towers (there's another in Tokyo), is a Californian-inspired izakaya serving up specialities such as an agnolotti of suckling pig seasoned with gochujang and topped with Jamón ibérico de Bellota.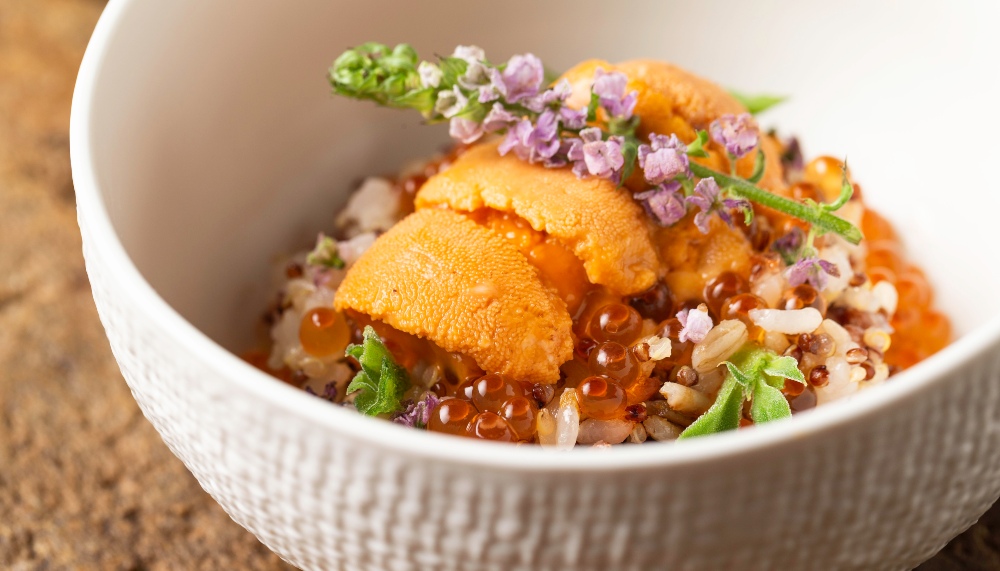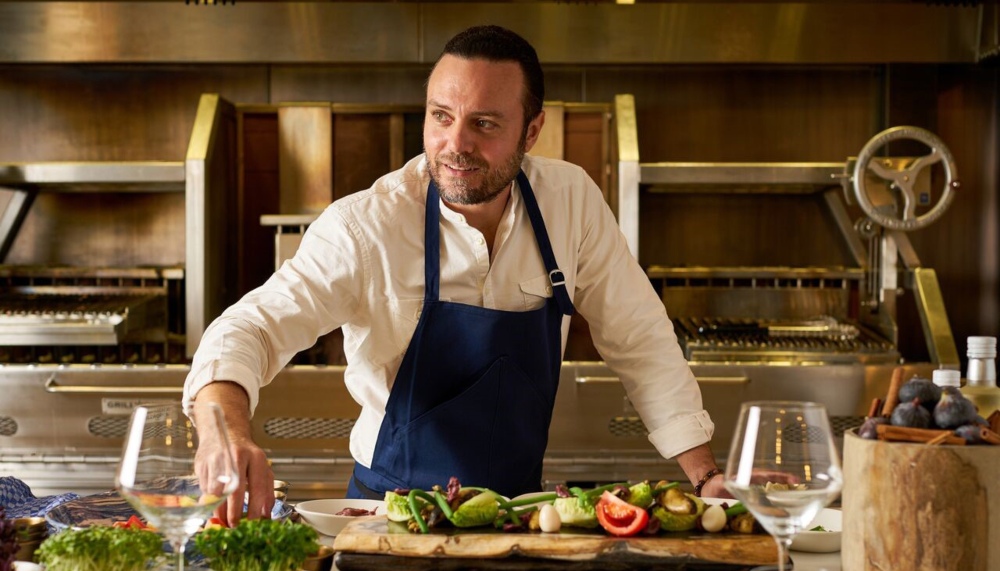 Founded in Miami, Yardbird at Marina Bay Sands celebrates Classic Southern American cooking. Here you will find beloved soul foods, such as fried chicken, cheddar cheese waffles and spiced watermelon or hickory smoked pork ribs with house-made barbecue sauce. Desserts, like fried Oreos with vanilla ice-cream and American apple pie with walnut streusel, prove that decadence is best enjoyed shared. To wash it all down, there's the refreshing Southern Revival cocktail – a concoction of passion fruit, lemon, basil, ginger ale and American whisky.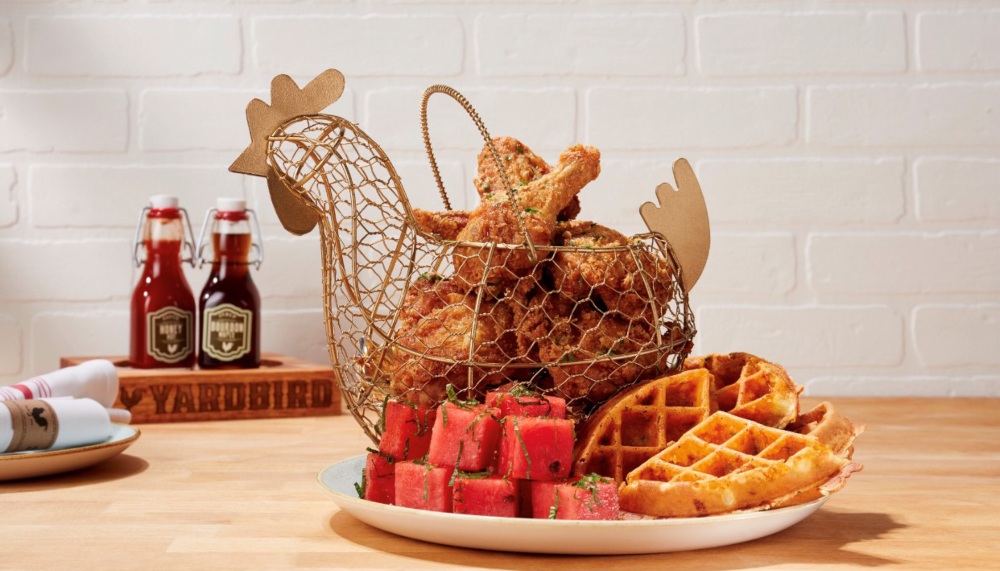 Leading the charge for the indies is Brass Lion Distillery, Singapore's first full-fledged micro-distillery. Their signature new-world style gin draws inspiration from the region's spice trade past, with flagship Singaporean Dry Gin containing 22 botanicals – heavy in citrus on the palate and delicately floral on the nose. Their latest creation – butterfly pea gin – takes cues from Peranakan cuisine, with a pleasing lavender aroma and a gorgeous blue hue.